If you're looking for chic women's shoes that go with everything in your closet, including sneakers, neutral dress shoes & heels – don't fret. I have you covered, from top to toe!
I'll be talking about the best classic and most fashionable styles of women's sneakers, heels, boots, dress shoes & casual shoes that match everything. Many – if not all – of these styles are perfect to include in your capsule shoe wardrobe!
There won't be a single thing in your closet that won't work well with these cute, classy and minimalist pairs.
Think of these shoes as the equivalent of the shoes that go with a black dress: which is pretty much all of them!
Also check out my post on all the color shoes that go with everything.
---
Quick Shop Shoes that go with Everything:

Alt text: clickable carousel of various women's shoes
---
15 Women's Shoes That Go with Everything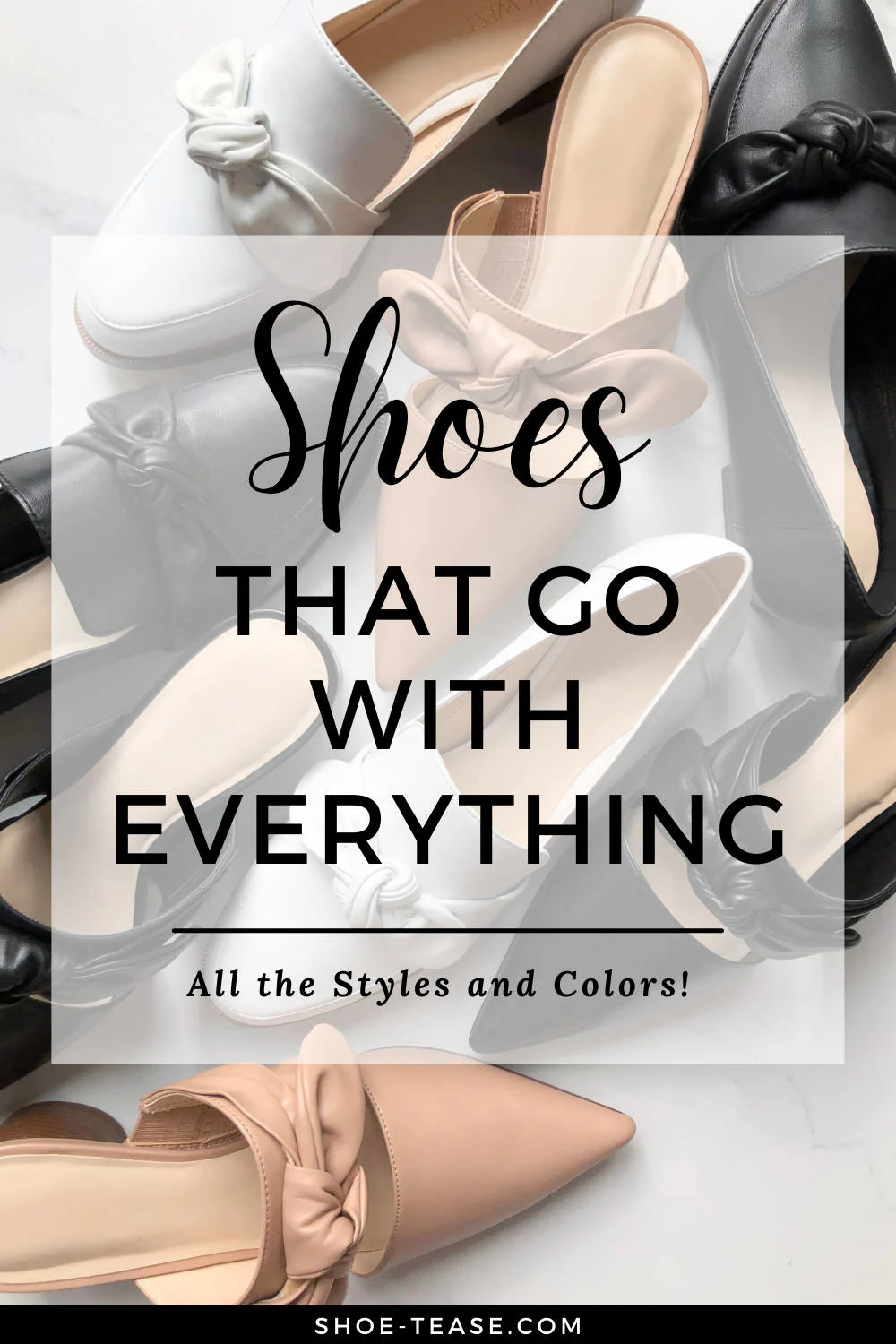 5 Women's Sneakers That Go with Everything
1. Classic White Lace-up Sneakers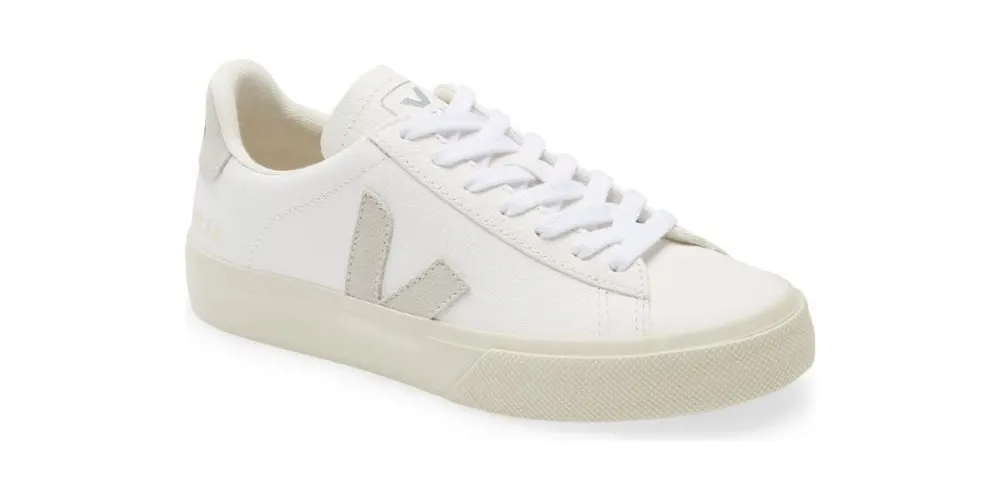 We're starting our list off with the ultimate casual shoes that match everything: classic white sneakers! Simple, yet refined, you can choose a fashionable white lace-up sneaker or opt for a more classic style.
It's no coincidence that white sneakers started off my list of best shoes to wear with dresses and are a top choice for shoes to wear with skinny jeans and the top type of sneakers to wear with dresses in general!
1a. Canvas Classics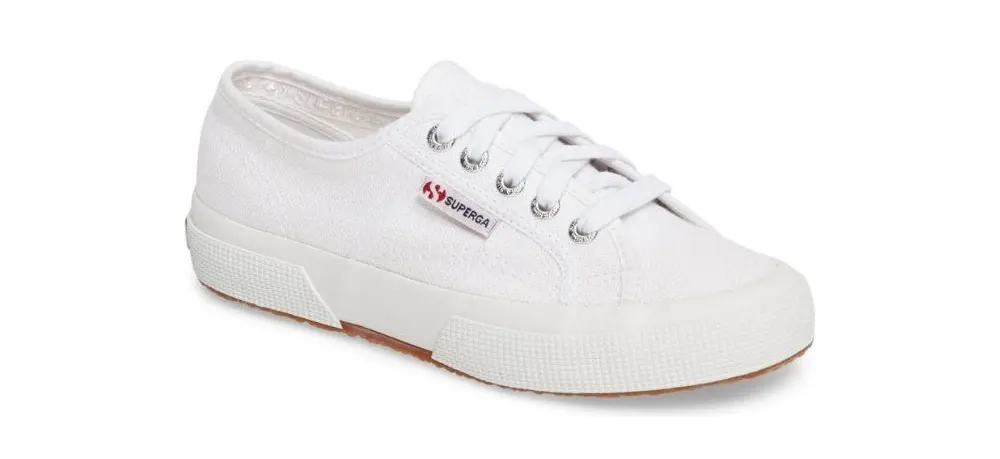 Does it get any more classic than Converse, Superga Cotu or Vans? All of these white canvas sneakers are easy to throw on and head out the door. Need a vintage vibe? Opt for a pair of Keds!
Jeans, a simple cotton t-shirt and these shoes are all you need. Both brands offer their sneakers in both high- and low-top silhouettes. Oh, and don't forget a cute bag like a leather crossbody or a canvas tote!
1b. Chic Leather Styles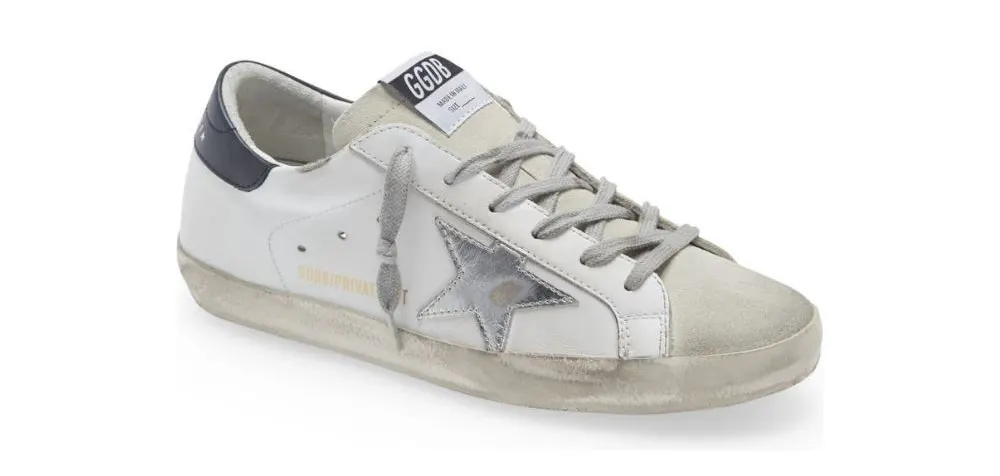 There are so many chic leather sneaker styles that go with many outfits. Many of these can be designer styles, like white Golden Goose styles, or Golden Goose Dupes but not all have to be. (Go see my posts on my Golden Goose sneakers review and Golden Goose Outfits to see if they're worth it for you!).
For instance, Adidas Stan Smith sneakers are a foolproof option, as this post showing multiple Stan Smith fashion outfits proves!
Their white leather lace-ups are totally versatile and comfortable to boot. Veja Campo sneakers are also one to beat as a chic leather sneaker style available primarily in white.
1c. Minimalist White Nike shoes that go with everything?
Air Force 1s, hands down! They've been a classic for decades and continue getting traction to this day. They can be dressed up or down, and match any personal style!
You can wear these shoes with flare jeans or skinnies and all sundresses. The most popular color is white. However, you can buy them in black or custom design your own.
2. Slip-on Sneakers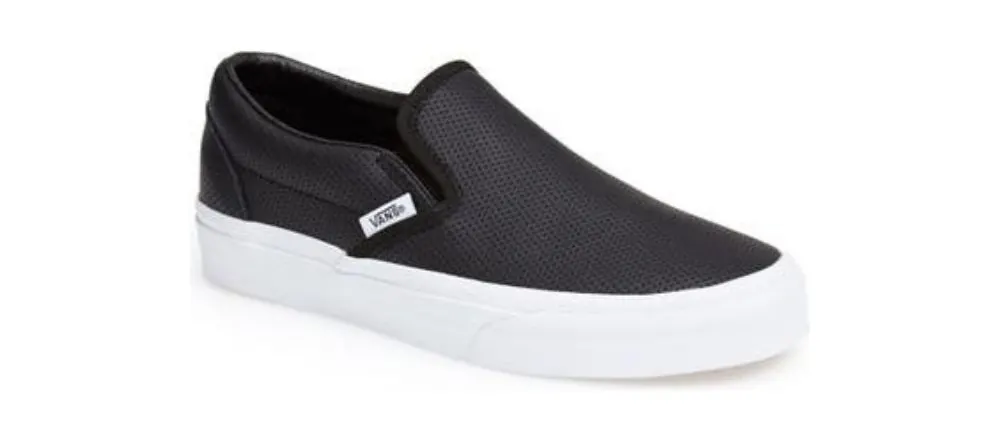 Slip-on sneakers are as simple as it gets. However, simple doesn't mean boring! There are leopard print slip-on sneakers and metallic options that will go with everything too.
Instead of laces, these types of sneakers have elastic panels on the sides to help your foot glide right in.
This is an ideal type of shoe to wear for international airport travel. You'll be able to get your sneakers off and into the security bin quicker than you can say bon voyage! Great choice of shoes for denim dresses too.
3. Athletic Knit Sneakers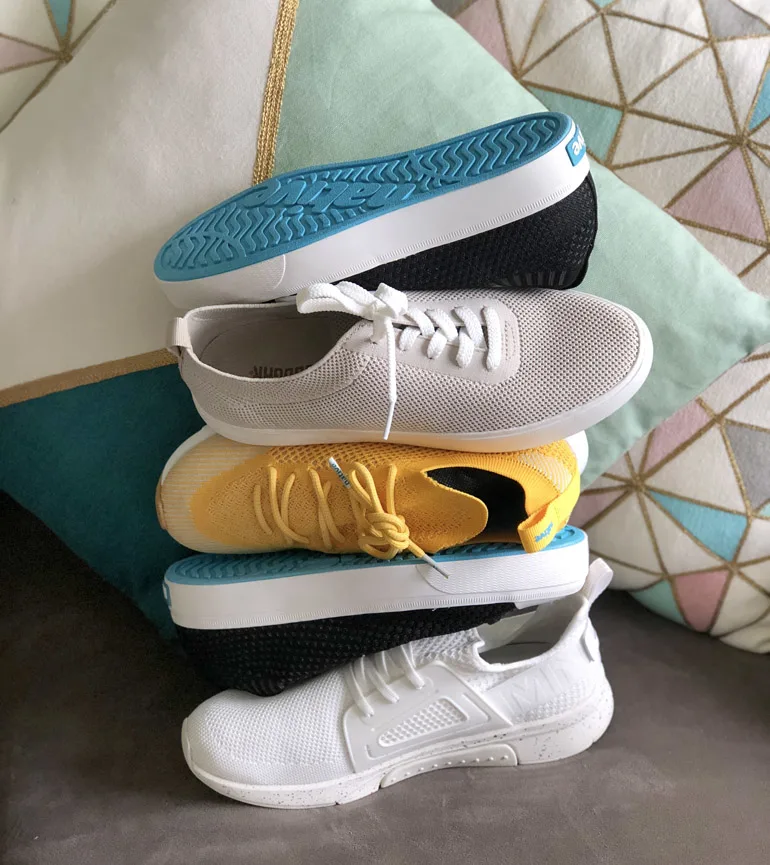 Athletic knit sneakers are not reserved solely for athletes. Although, you might feel like one when you're racing down the city sidewalks! Adidas is known for making cult favorites — especially their Ultraboost styles.
In addition to indoor knits, there are harder hitting versions on the market. Why not try a waterproof version in the rainy season? Vessi – a great Canadian sneaker brand – makes a variety of sneakers that look amazing and keep your feet bone dry.
8 Women's Dress Shoes That Go with Everything
4. Black Ankle Boots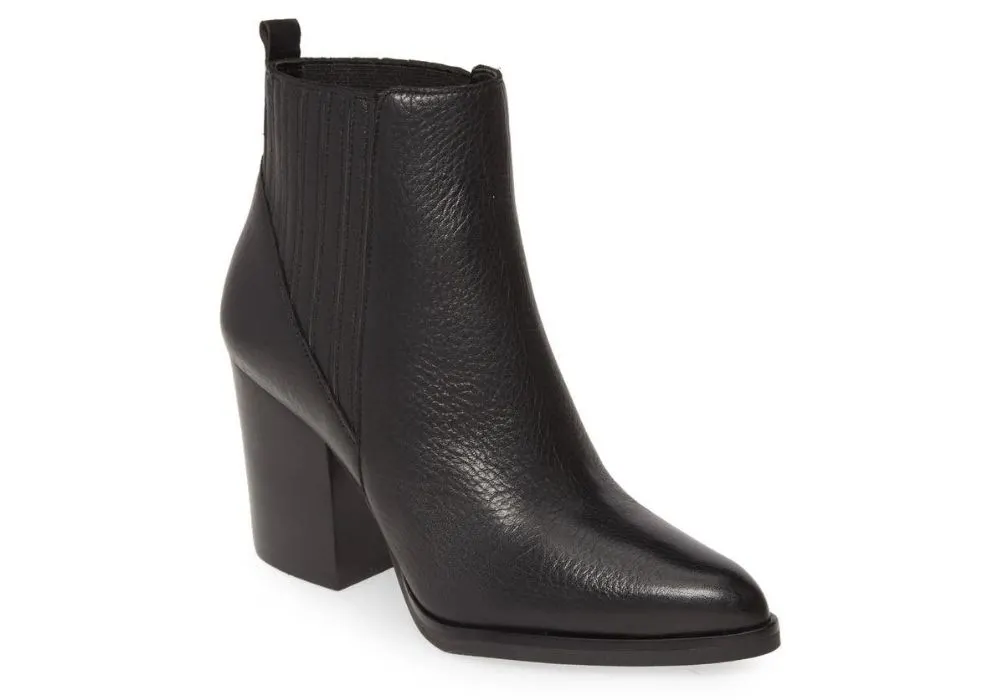 Whether a structured leather ankle boot or suede Chelsea bootie, these black beauties are THE boots that will go with everything in your closet and in your suitcase!
From wearing these boots with skinny jeans, casually, or sprucing them up with a cropped pants and jacket to look chic, they make for an outfit win. In fact, ankle boots with jeans can give almost infinite styling possibilities!
Black ankle boots will take you from work to a first date to a debriefing with your girlfriends. Keep your boots in line with current trends (such as pointed/almond toe shape) for easier styling with multiple outfits.
Don't want to wear black ankle boots, but still need an ankle boot that goes with everything? Try white or tan. Shop gorgeous black ankle boots from Nordstrom.
5. Classic Ballerina Flats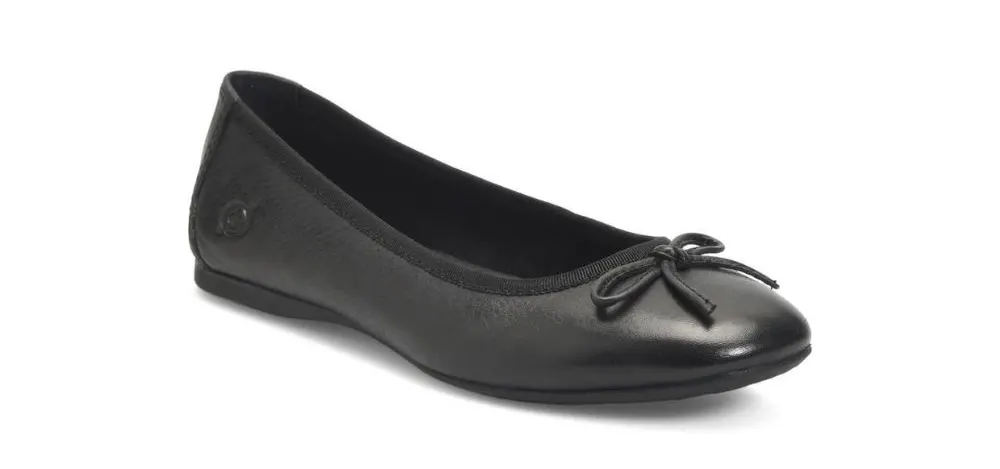 They're effortless, chic and timeless – it's hard to beat a classic ballerina flat. Even better news is that since ballet flats are intended to be worn with tights — ahem, on actual ballerinas — you can wear yours in the same fashion all throughout the fall.
Try a midi dress with ballet flats and a leather moto jacket. A pair of light colored cuffed jeans will show off your dainty ballet flats!
To spice up your flats, try a pair of black velvet ballet flats. They're ready for an evening out but can also be dressed down with skinny jeans and a cable-knit sweater.
6. Pointed Toe Flats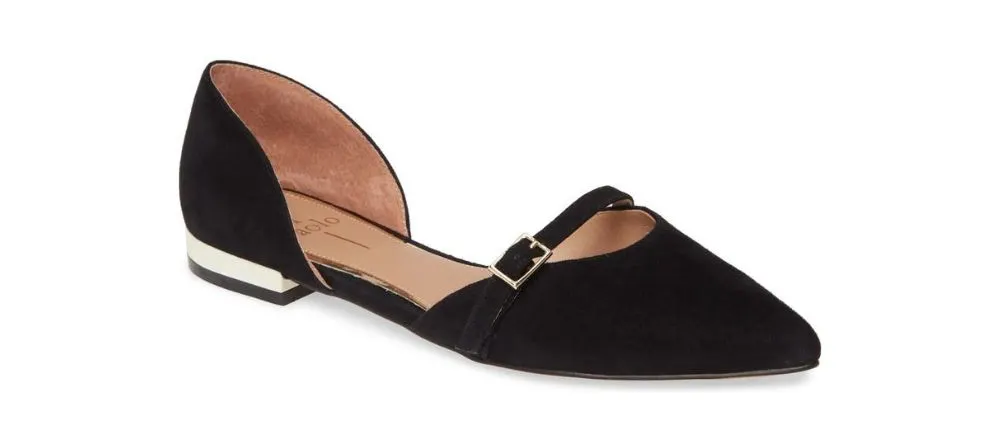 Pointed toe flats look just as chic with a dress as they do with denim or a more tailored look. If you're tall and shy away from high heels, this type of shoe can give you the same chic effect, even with formal wear.
A pointed toe always adds a touch of drama. Look for a pair with cutouts, studs or in metallic shades for extra pizazz.
Choose them in black. This makes them the epitome of shoes that match everything!
7. Slide Sandals

Versatile and comfortable, slide sandals can take you from a morning meeting to dinner plans with ease. The perfect summer casual shoes that match everything!
Tan is a favorite hue for slide sandals that can truly be worn with anything. With such a neutral slate on your feet, you can feel free to explore bold colors and vibrant patterns in your outfit.
8. Sleek Mules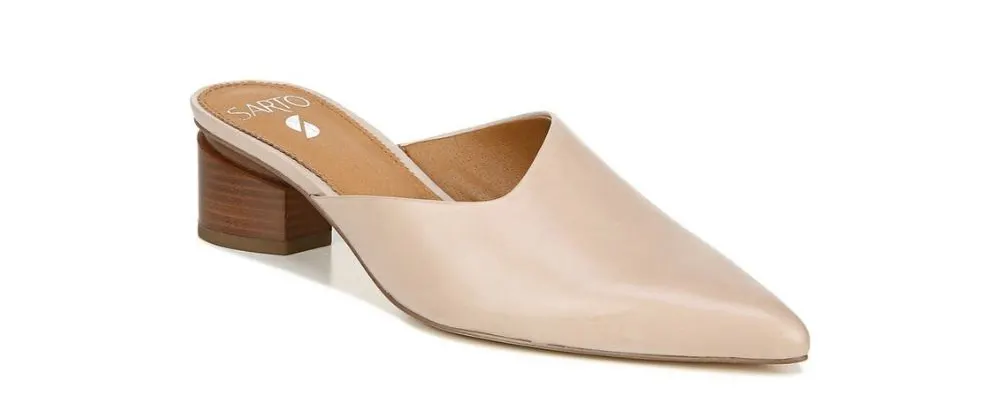 From a night on the town to brunch with your babes, sleek mules are the way to go. Whether you choose a pair with a heel or not, they will instantly take your look to the next level.
These shoes go with everything. Try an open-toe mule with a midi skirt, wide-leg jeans and a flowy blouse. Or for chillier days, slip into a square-toe mule with split-hem trousers and a chunkier knit.
Pro tip: If you keep your outfit neutral, you can get away with a bolder shoe.
9. Loafer Mules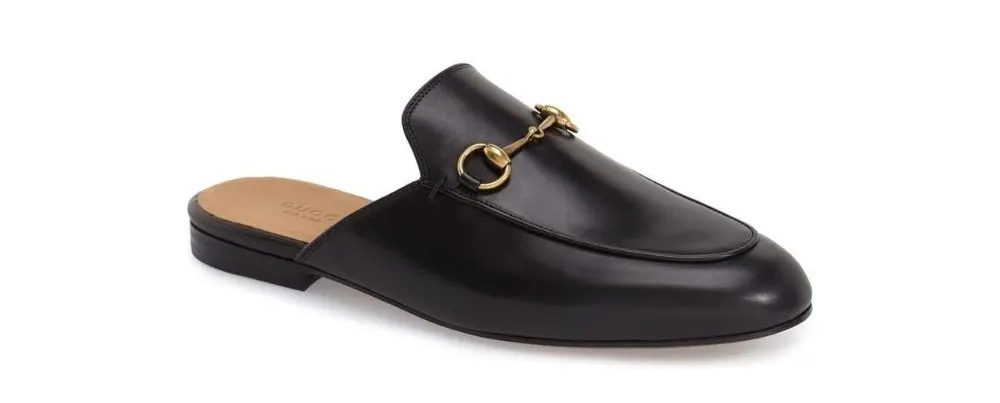 All the sophistication of a loafer with the style of a mule. It's a win, win! Easy slip-on access means you can get where you need to go quicker.
These are also a great travel option, as they pack well and are the ultimate chic shoes that look good with everything! Style these shoes with flare jeans, a pantsuit or a floral maxi dress!
Many loafer mules are jazzed up with small — or big — details. For example, an oversized brass buckle, gold chain or jeweled brooch. You can have fun with a colorful pair, like I did with these red gucci dupe loafers!
10. Loafers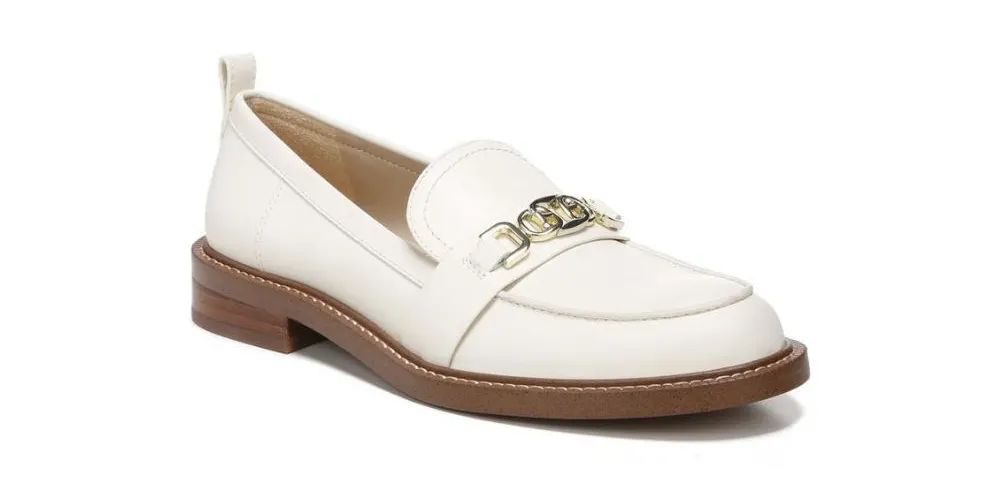 Remember when everyone on the planet was lusting after Gucci's leather mules? And with good reason. They go with absolutely everything. I mean, virtually all types of loafers do! From a no-nonsense business suit to a flirty mini dress.
If you choose them in black, they're guaranteed to pair with everything. Although, other colors like beige, white and red are strong contenders too.
Choose a pair with a fancy metal buckle, chain detail or tassels to really step up your loafer shoe game. Learn all about what to wear with loafers in my dedicated post!
11. Oxfords
When you want to add a touch of refinement to your look, reach for your Oxfords. They just scream smart. Of course, you can wear them with a business-ready suit.
However, for something fresh, try wearing them with a long skirt or wrap dress. It will lend a more feminine edge to the masculine shoes.
4 Women's Heels That Go with Everything
12. Neutral Pointed Toe Pumps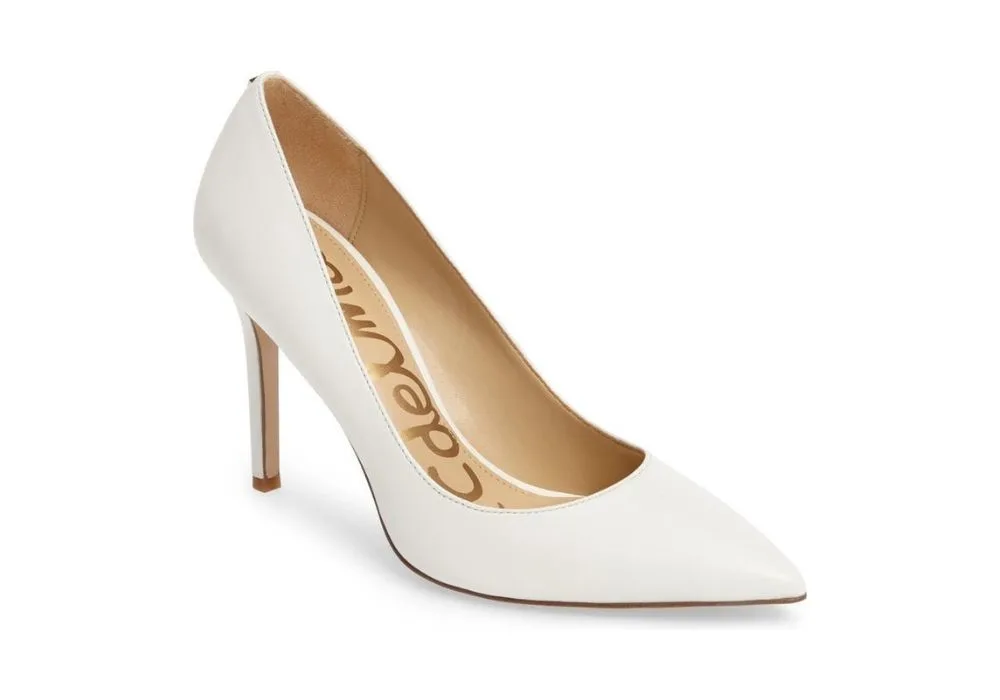 Heels have long been a go-to. They come in many heel heights and shapes to suit anyone's taste. However, out of all the types of high heels, my true favorite will always be the pump!
One great way to wear them is with high-and-low styling. For example, casual jeans with a pair of black patent pumps. Or sugar-white stilettos with laid-back, cropped trousers.
However, pointed toe pumps are actually incredible with many different outfits! Use them to complete a smart suit style. Step into a blush pair with a cocktail dress.
Or go all out with pointed toe stiletto pumps on the red carpet. Your world is your runway in pumps – the ultimate heels that match everything!
13. Minimalist Sandals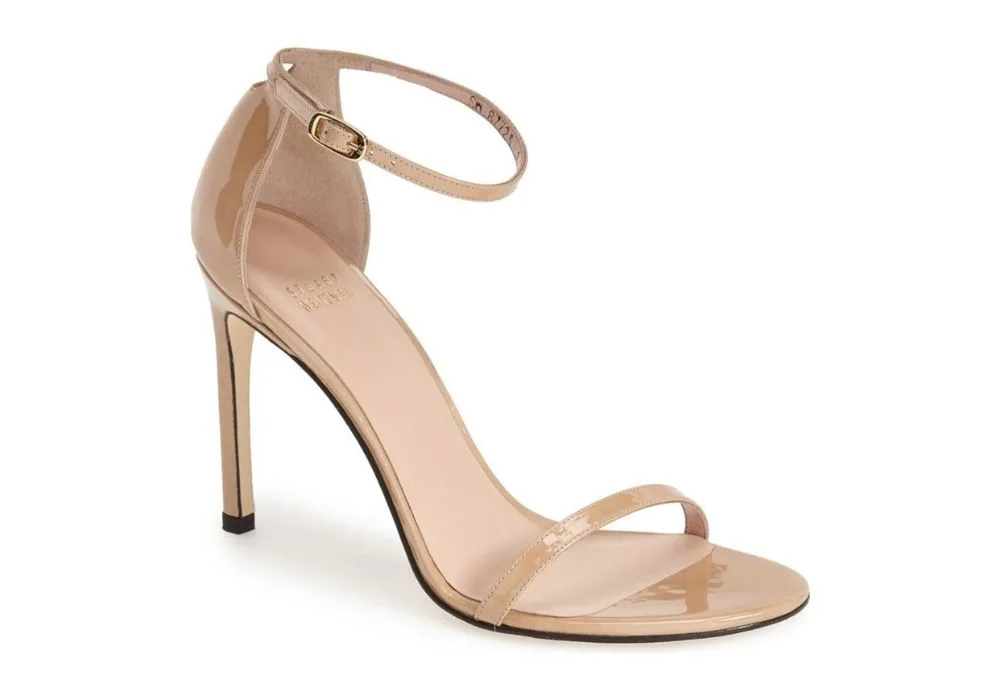 When it comes to minimalist sandals, the choices are limitless. For a sturdy strut, try a block heel. For something a little more striking, opt for a stiletto.
If the height isn't what you're after, there's always a short, sweet kitten heel. You can style minimal sandals from everything from a pantsuit to jeans and a t-shirt to a party dress. Heck, you can even dress up track pants with a pair!
Simplicity at its finest comes in the form of Stuart Weitzman's Nudistsong sandal. With thin straps, a mid-height heel and a plethora of colors, this shoe hits the minimalist mark every time.
14. High Heel Slides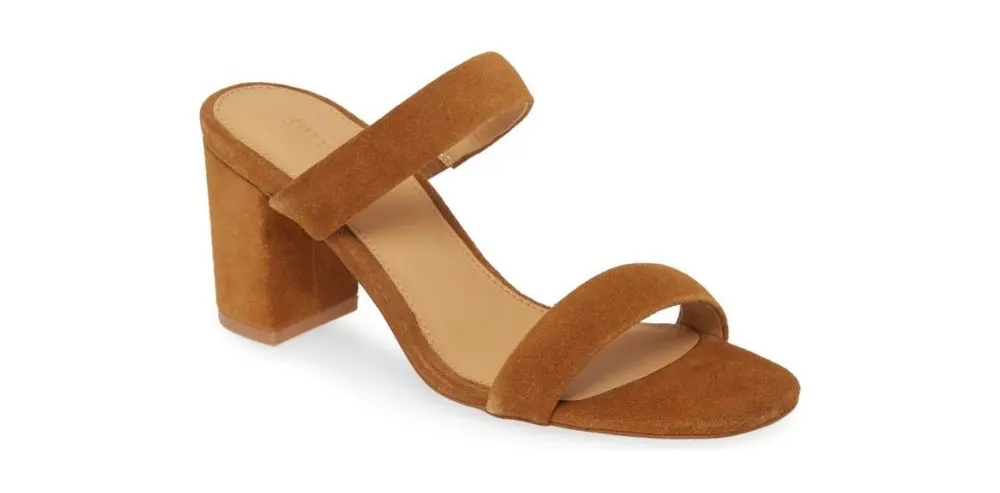 Take your outfit to new heights! High heel slides are definitely cute shoes that go with everything. Plus, they're effortlessly chic and easy to slip into.
High heel slides can elevate any casual look, like boyfriend jeans and a button-down shirt. After sunset, slick on a red lip and pair your heels with a cocktail dress.
15. Espadrilles Wedges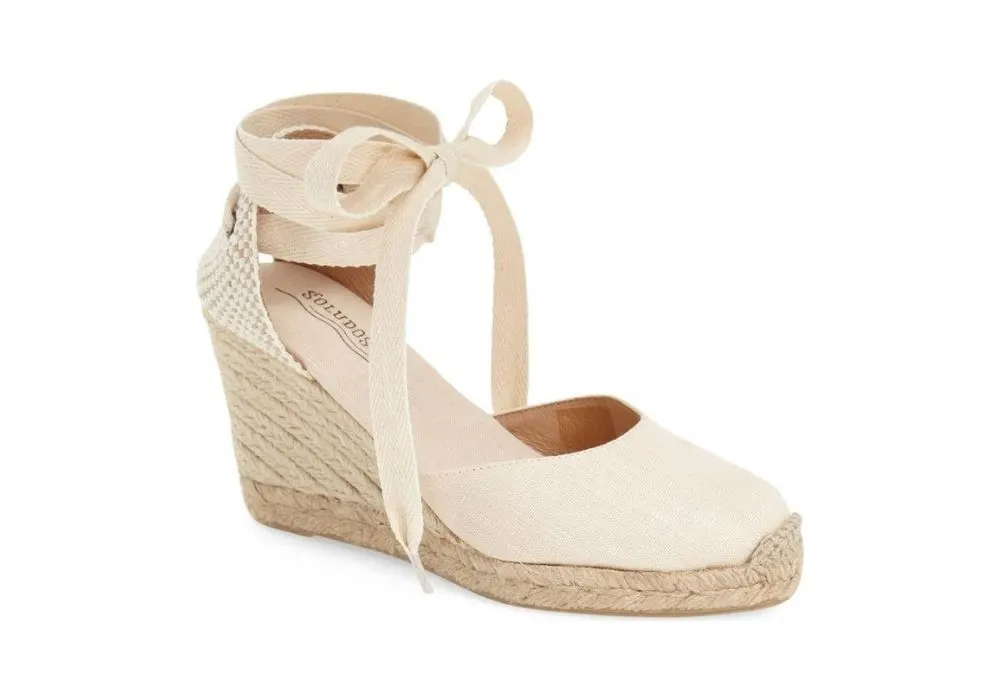 Newsflash: Espadrille wedges are not only for vacation! Although, they do make an excellent shoes to bring on vacation.
They work just as exceptionally at summer parties and events and give some flare even to the most simple pants.
They can still work in the autumn — depending on how you style them. Try white jeans, a short-sleeve sweater and your favorite pair of espadrille wedges in taupe or even a dusty pink.
Espadrilles wedges are a favorite shoe to wear with a maxi dress too!
Final Thoughts About Shoes that go with Everything
These chameleon women's shoes that match everything and can suit a slew of occasions, all make great shoe staples for any closet.
Especially when neutral color shoes come into the equation!
So whether you're looking to create a capsule collection or want to clear out your closet to keep a minimalist collection of the most essential shoes, keep this list in mind!
Looking for a list of shoes to pack for a vacation or business trip? Many of these essential shoes will fit the bill for that too 🙂
Any questions? Add them to the comments, below and I'll do my best to get back to you ASAP!
More Shoe Posts:
xo ShoeTease
Cristina is the chief editor, fashion & shoe expert here at ShoeTease. As a seasoned stylist and women's fashion & shoe designer, she boasts over 20 years of experience in the fashion industry. She loves crafting effortless outfits for ladies both online and off and believes that styling advice should be accessible to everyone. Whether you're a styling pro or just starting out, Cristina's here to guide you on your fashion journey! Learn more.