I've never thought I would opt for a Gucci loafers dupe, but when I saw the Adeline slide from Vionic's collection, I knew I had to have them.
As a huge fan of the comfort brand (and the only shoe brand that will always support my high arches!), I couldn't help but be drawn to the festive poppy red color of these amazing shoes.
And I knew opting for a pair of slides from Vionic would be a perfect fit. Quite literally!
Loafer slides are one of the different types of loafers that offer a more laid-back spin to the preppy shoe.
Red Hot Gucci Loafers Dupes with a Twist!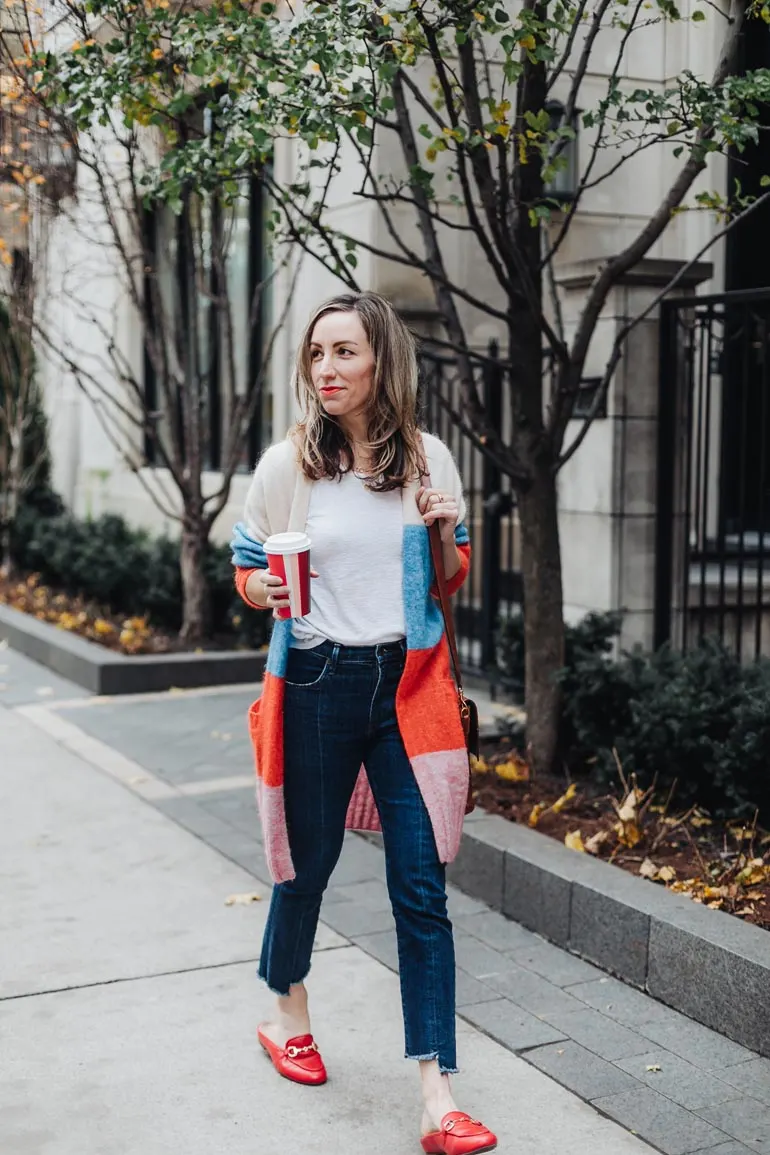 ---
Shop the red loafer slides & outfit alternatives:


---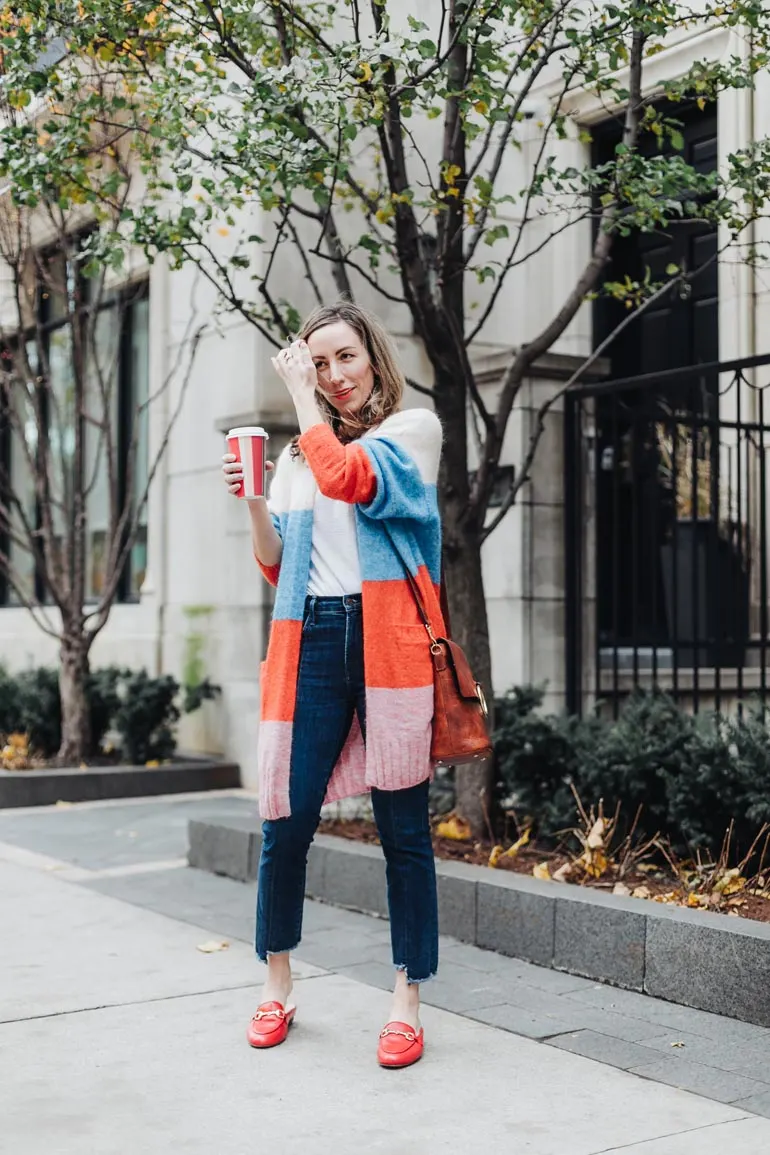 I've had slides in the past but none of them were very comfortable & they hurt the sole of my heel where the shoe ends at the back.
Let's just say it's been over a decade since I ever wore a pair of outdoor slides! But I decided to slip into the slide game once more & give this shoe type a chance.
As Vionic shoes generally fit wide, I opted for a 7.5 rather than my usual size 8. And they fit my foot (well, both feet, actually!) like a glove.
The molded insole technology is in full swing in this red slide style & the insides of the shoes are as soft & cosy as are the creamy leather uppers.
I call these my outdoor slippers & what better way to style them, than with a long soft cardigan & stretchy jeans? Well, with the cold days we've been having in Toronto, maybe a pompom toque & parka wouldn't hurt!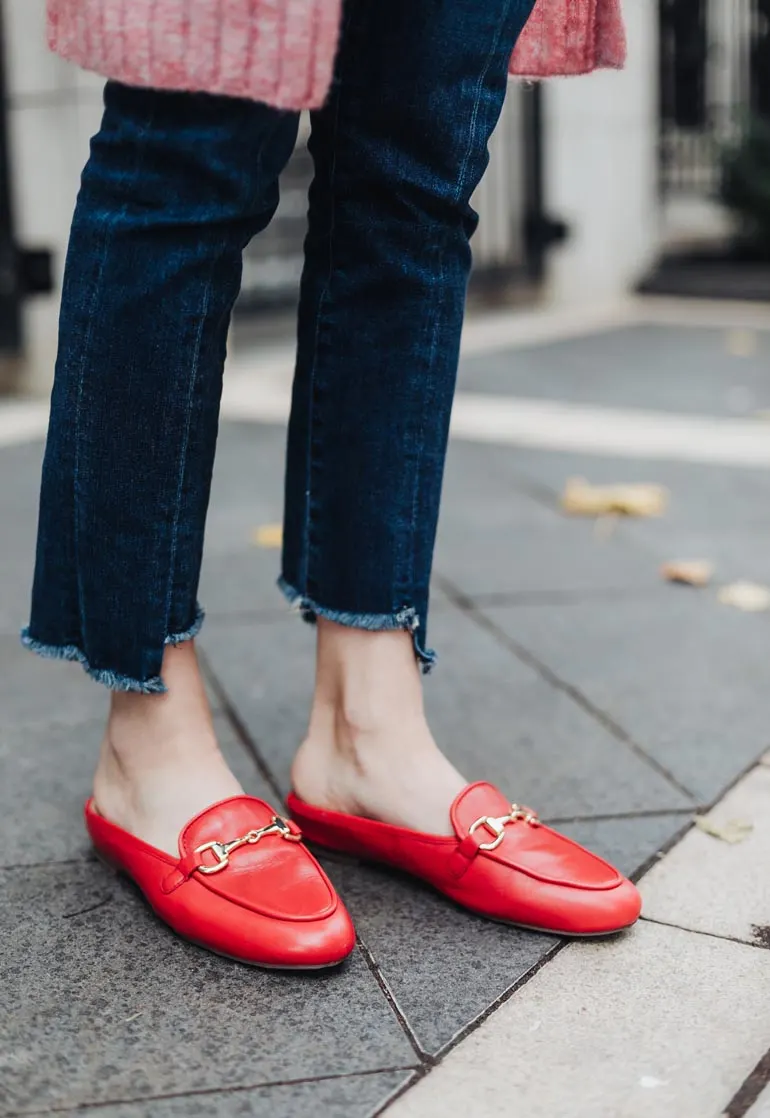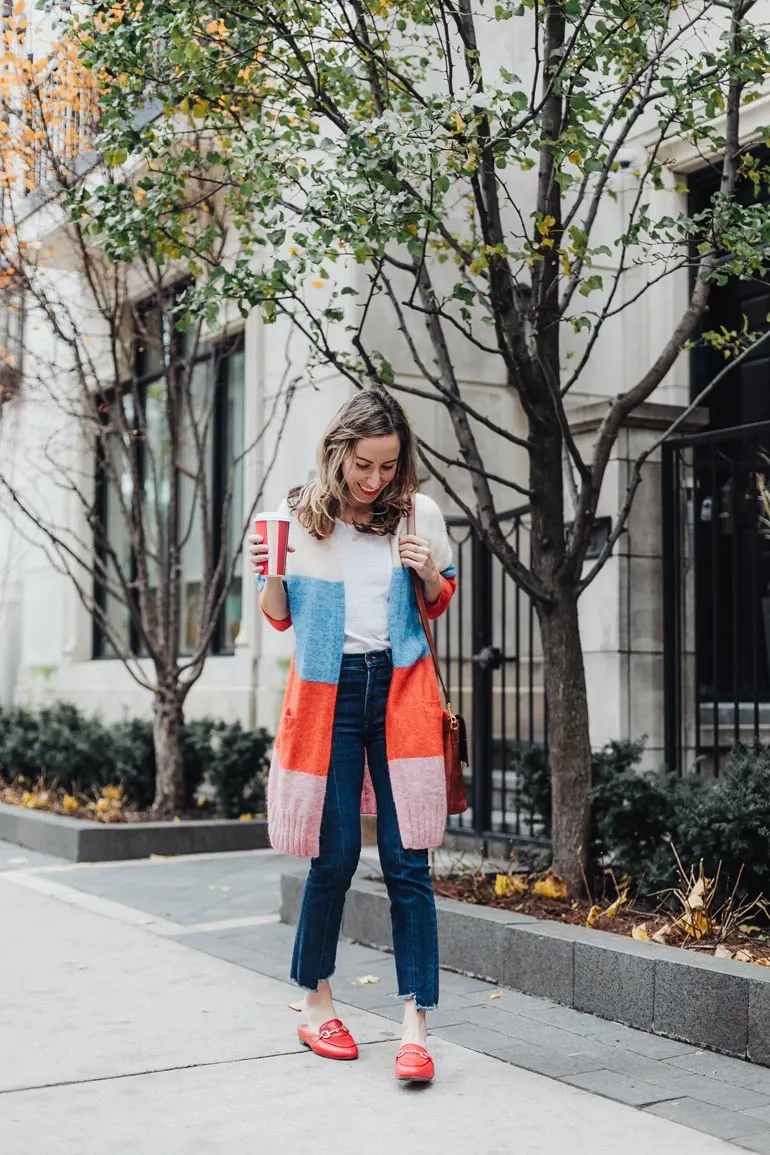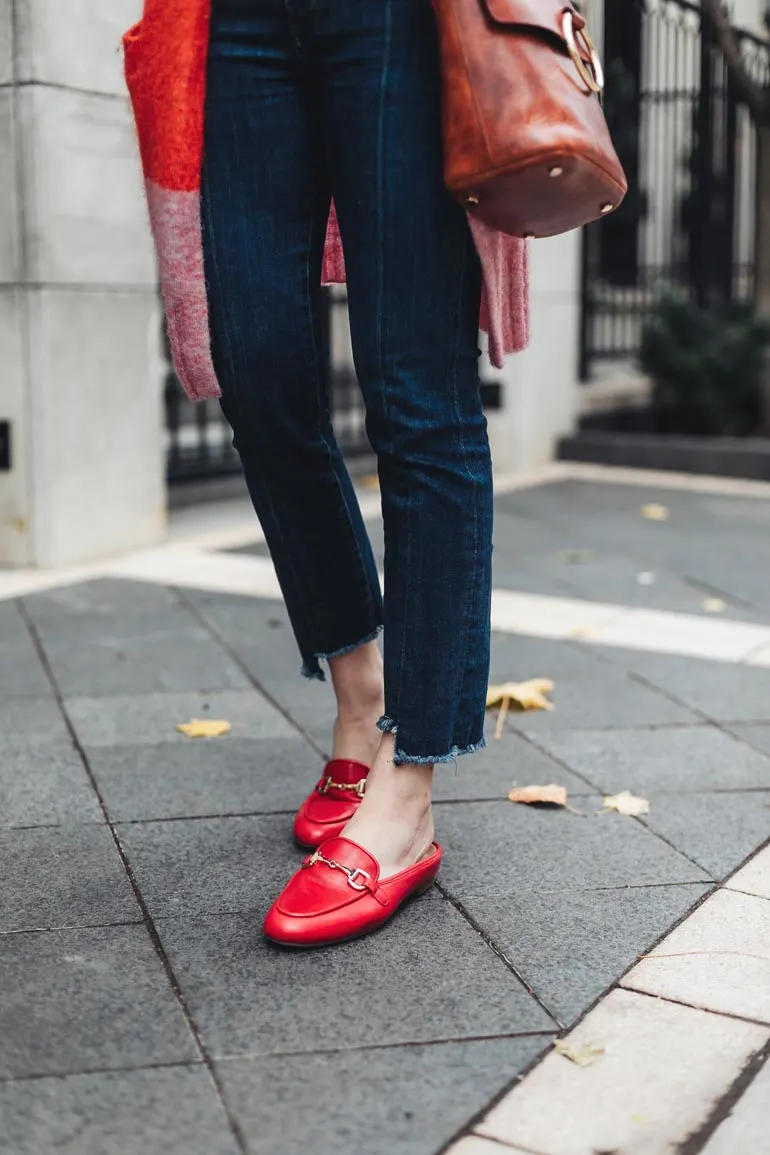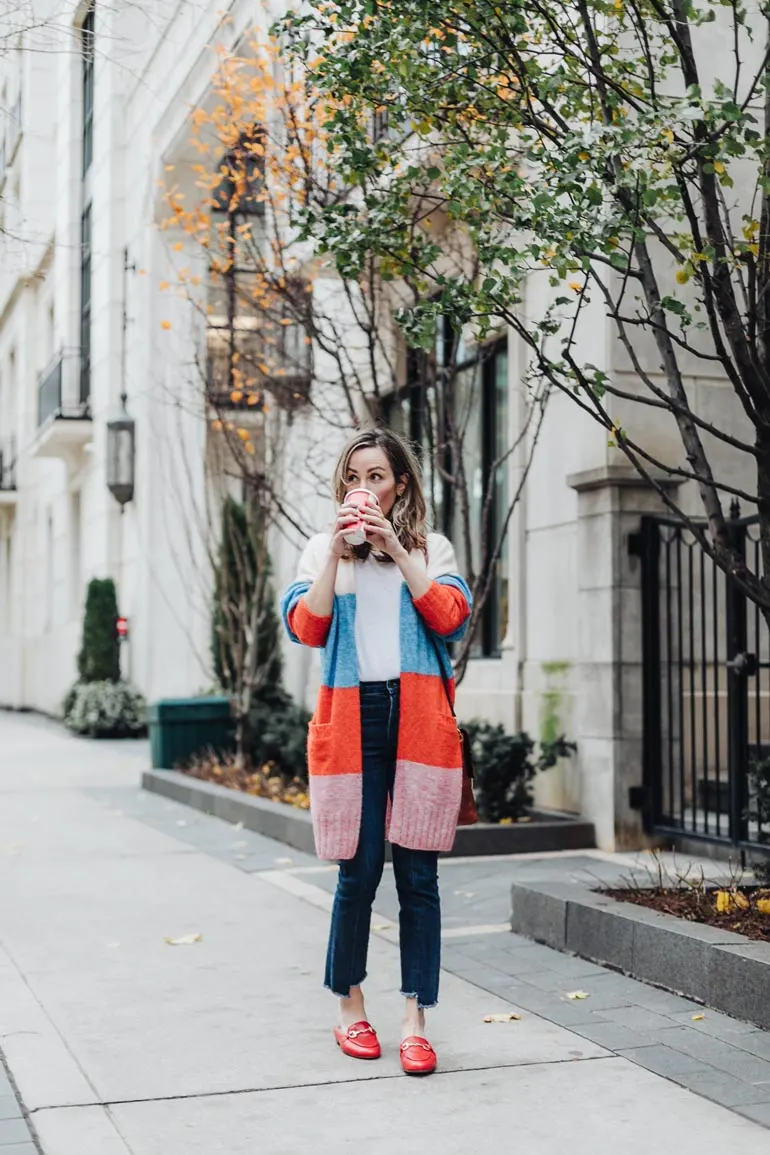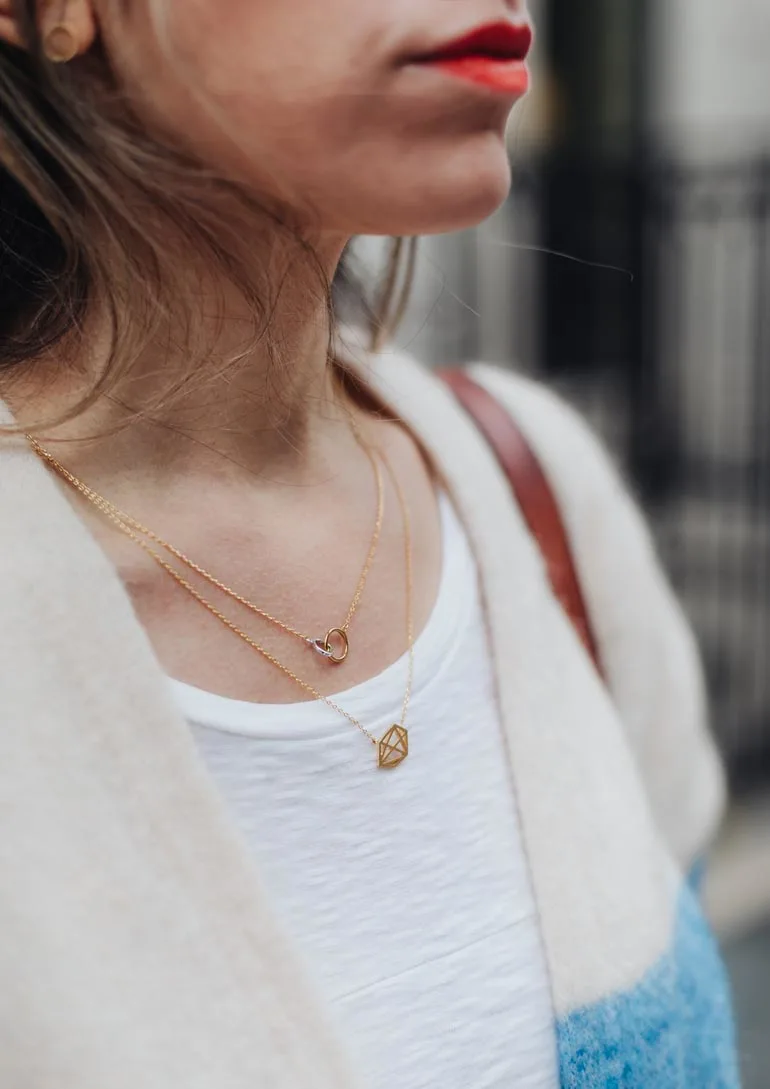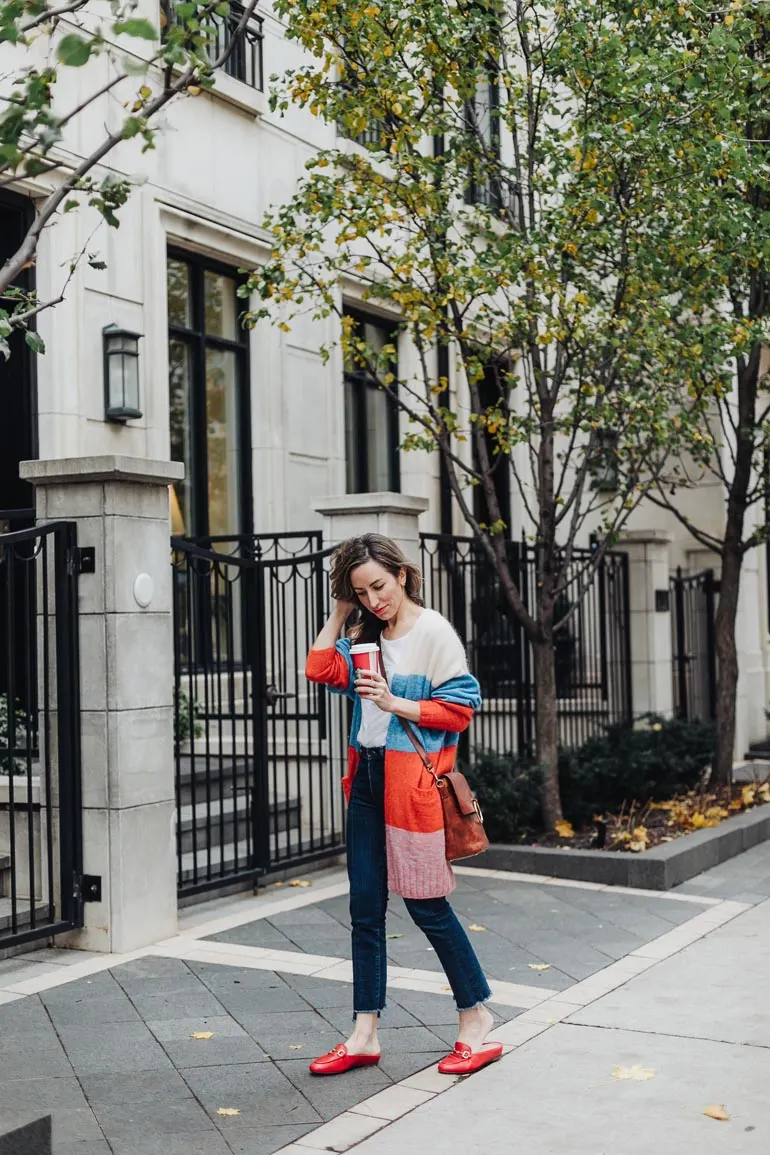 The clothing I'm wearing is from last year, but I've linked to similar items in the above widget. My fave high-low fray hem jeans in store right now are from Frame Denim, over at Nordstrom.
If you're looking for a less pricey alternative, these from Banana Republic are pretty fab too. In terms of striped cardis I'm lusting after this colorblock cardigan from Zulili.
I'm in love with layering all of my dainty geometric necklaces from Prysm, a jewelry company based out of Montreal. The two pendants I'm wearing are my favorites at the moment. As are the circle earrings.
My go-to larger cross-body purse from Brave Leather (the Virtue handbag) looks as perfect as when I received it last Spring! I love how a sturdy purse contrasts so well, layered onto softer pieces.
And I have to say that the festive Starbucks cups floating around this time of year are are a pretty fun accessory, too 😉
What do you think of Gucci loafers & loafer slides in general?
-Photography by Bruna Rico
xo Cristina