Summer can be too hot for certain shoes. And so can Fall these days. Since sneakers are the comfiest (in my humble opinion!) here's a look at some of my favorite knit sneakers for women.
These make an amazing Summer to Fall 2018 transitional shoe as well. Check them out!
Best Knit Sneakers Womens – 4 Mesh
Sneakers 2 Love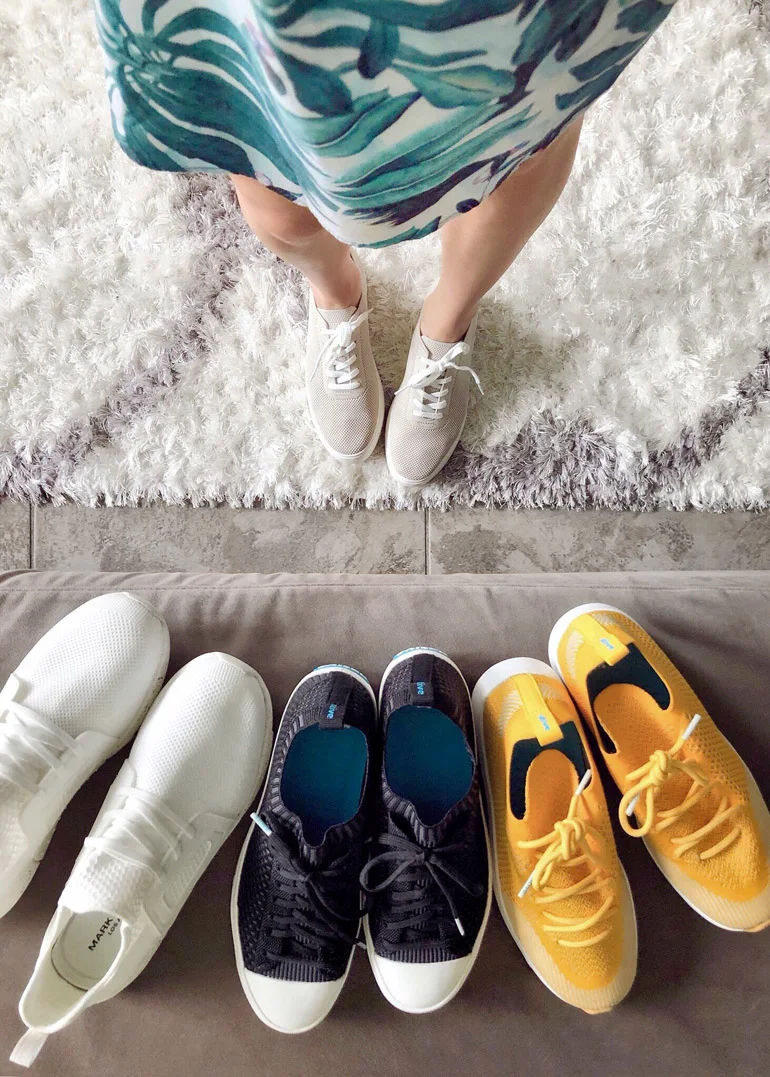 Light & airy, knit sneakers make the best summer sneakers for women, men & children. Why? Because they let your feet breathe!
And whether you're in the gym, vacationing in Europe or on a casual stroll through the city, these are the only sneakers that will touch my feet during the warmer days!
And most knit sneakers are amazingly light, so they make a fab travel shoe too.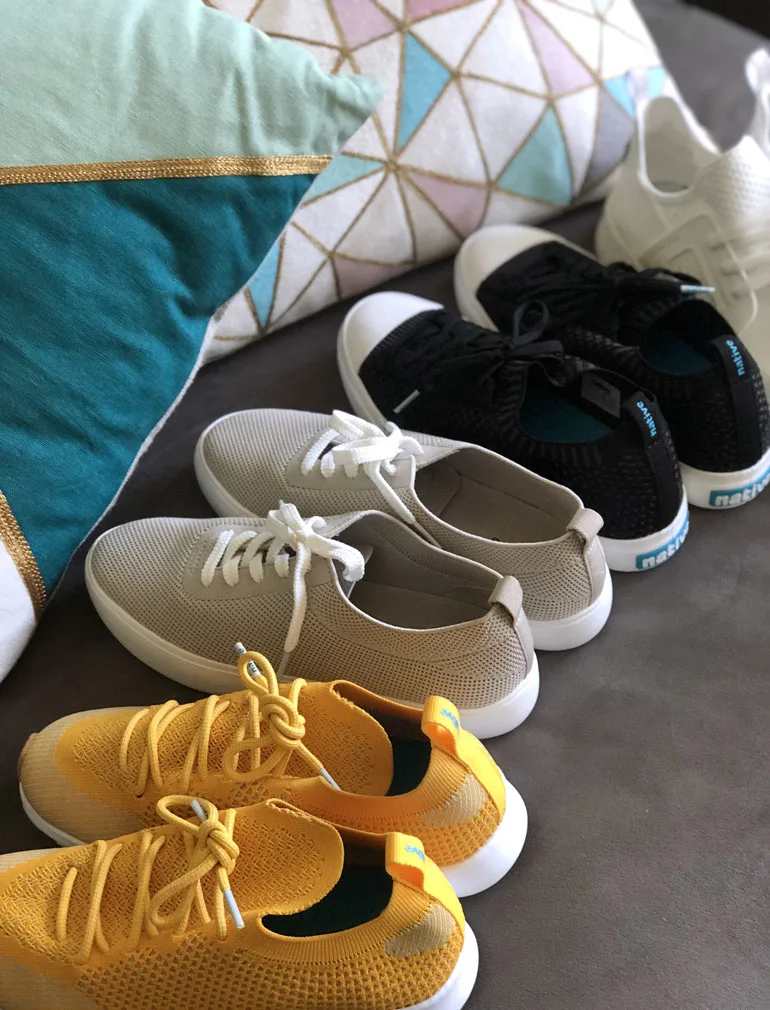 Some styles or more sporty but you can find some athleisure designs that are fabulous worn with shorts or breezy summer dresses. This brings me to the shoes I've recently tested out, the first being…
1 – Cougar Shoes Hope Sneaker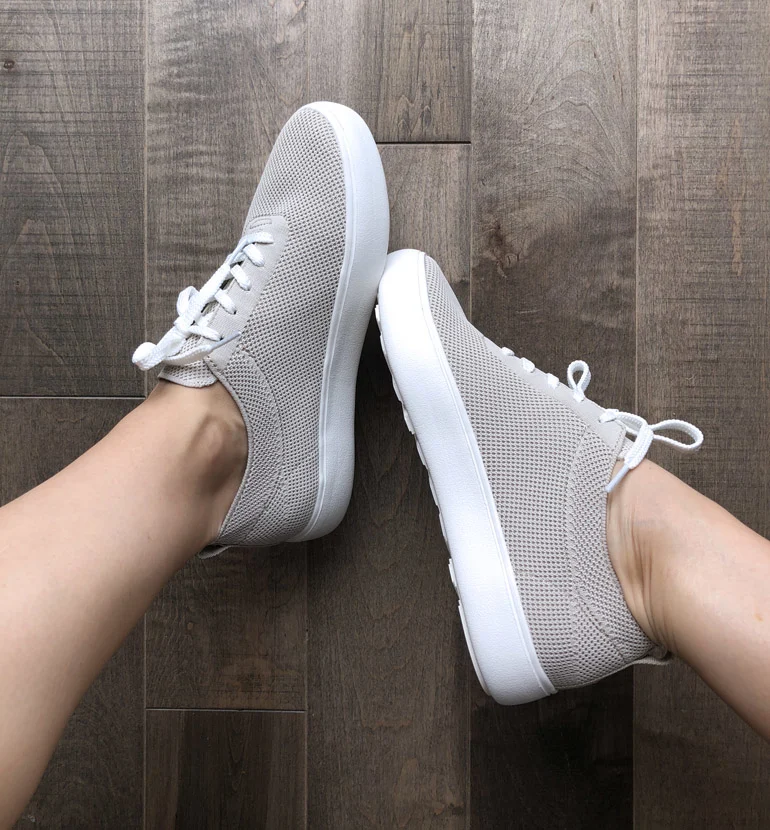 My favorite by far is this fantastic Hope sneaker by Cougar Shoes. With it's tapered toe & thicker outsole, you can seriously wear this lovely design with anything. Its sleek, minimal look & pretty beige hue makes this mesh sneaker rank #1 for me!
And it is the MOST comfortable non-gym sneaker I have ever owned. I think ever! With it's padded tongue, memory foam padded insole — seriously, if I had the closet space — I'd own this fab summer sneaker in all 3 colors!
This particular sneaker comes in half sizes which is great. As Cougar Shoes tend to fit big, I went a half size smaller & they fit perfectly. B
ecause of their streamlined look, they're the perfect knit sneakers to wear with skinny jeans <<– click here to see some great sneakers + skinny jean styling!
2 – Native Shoes AP Mercury LiteKnit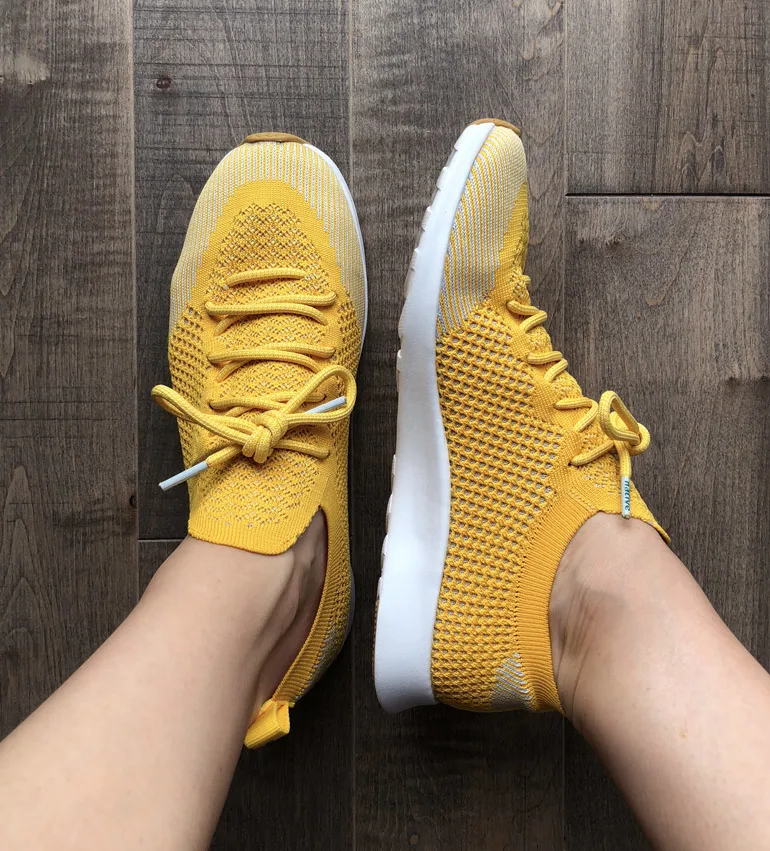 Extremely lightweight and cozy, these Native Shoes AP Mercury Liteknit knit sneakers come in a fabulous amount of colours. Totally keen on this sunshine yellow pair, myself!
These knit sneakers for women are actually unisex and come in mens sizes & little kid sizes as well. You know, if you're feeling like being all matchy-matchy 😉 Shop them, below.
---

---
3 – Native Shoes Jefferson 2.0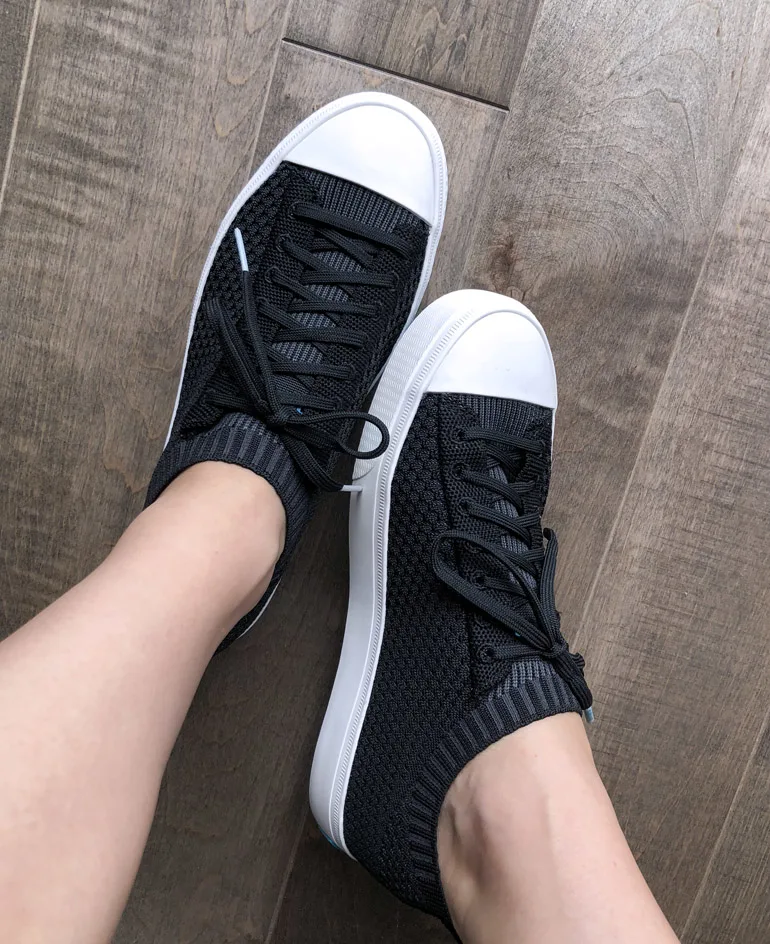 Another Native Shoes pair makes the list! And this time around, it's their knit sneaker version of the original jelly Jefferson that made the brand famous with men, women & children alike.
These black Jefferson 2.0s (and all the other colors) have a vibrant kick-@ss turqoise outsole which give it an added touch of flare!
They will also be available in the high top version this Fall, but the low tops are perfect for either Summer of Fall season. Also lightweight with a rubber sole, these are a great classic that will never go out of style. Available for everyone in all sizes:
---

---
4 – Mark Nason Dulles Sneakers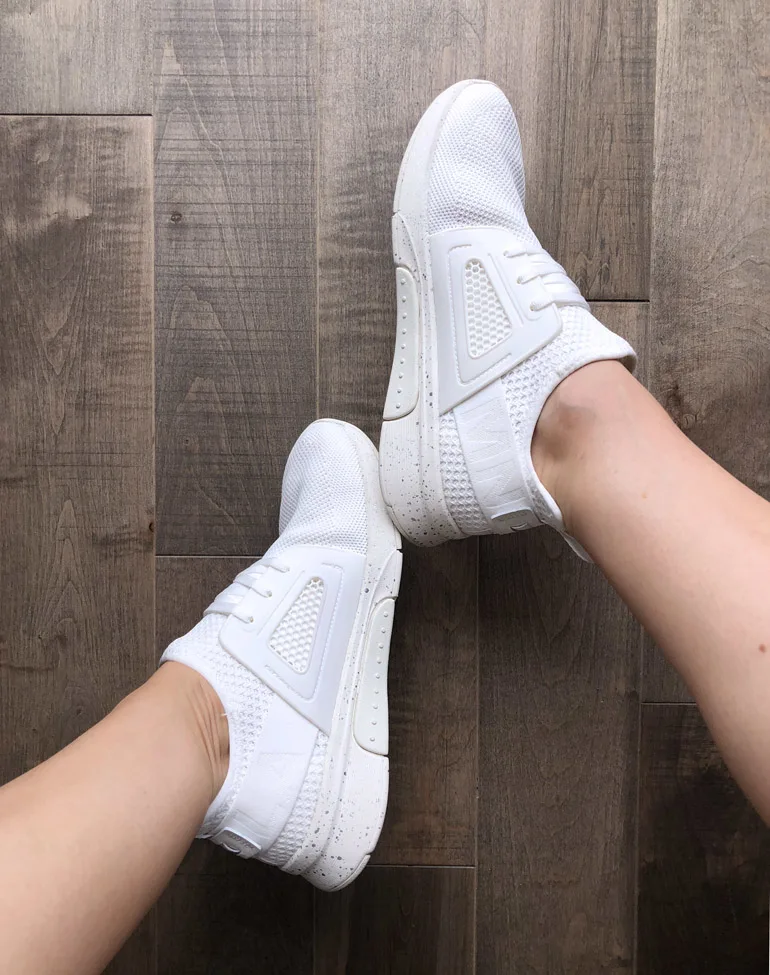 If you're looking for a more sporty knit sneaker that you can actually wear to the gym, Mark Nason's ever-so-chic Dulles sneakers are amazing.
I just love the two sizes of mesh & the marbleised outsole. I couldn't find these exact ones online, but Zappos carries a wide selection of similar styles. Find them all here.
---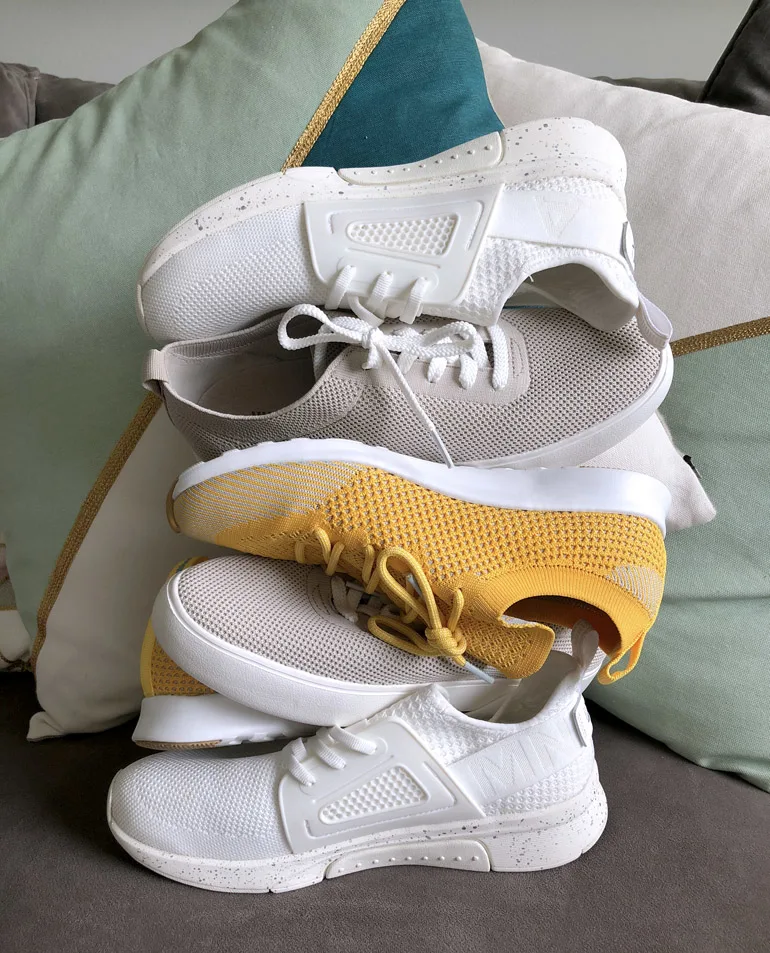 So yes, knit sneakers make the best summer sneakers. And the perfect lightweight shoe to bring along with you into Fall. But these aren't the only brands that make a good summer sneaker. They just happen to be the ones I've tried hands-on!
Here are a few other styles from other reknowned brands that I trust, that you can purchase for Fall 2018 at different prices, below:
xo ShoeTease

Cristina is the chief editor, fashion & shoe expert here at ShoeTease. As a seasoned stylist and women's fashion & shoe designer, she boasts over 20 years of experience in the fashion industry. She loves crafting effortless outfits for ladies both online and off and believes that styling advice should be accessible to everyone. Whether you're a styling pro or just starting out, Cristina's here to guide you on your fashion journey! Learn more.