​​If you're looking for a versatile shoe to add to your wardrobe, it's worth peeking at the different types of loafers available.
As you probably already know, loafers are slip-on types of shoes without laces. They are usually made from leather or canvas and have a low heel. However, this classic shoe style can come in a variety of shapes, materials and colors.
Known to many as shoes that go with everything, loafers are a staple shoe type that should be included in every man and woman's wardrobe!
Most types of loafers are perfect for both casual and dressier occasions and can be styled in a variety of ways. They are currently a trending shoe, especially for women, in lug-soled and penny loafer styles.
Today on shoe-tease.com I'll run through the 10 main styles of loafers with photos – most of which are unisex styles – so you can brush up on your loafer shoe lingo! You'll also learn some tidbits of the history, trending factors & some styling tips for women & men.
Want more of an in-depth guide on styling these quintessential staple shoes? Look no further than my post all about what to wear with loafers for women and my guide to the best socks for loafers.
A Brief History of Loafers
The history of loafers is rooted in Scandinavian design. These were inspired by the practical & comfortable style of Norwegian fisherman's shoes in the 1930s called bass weejuns.
Others say it was much earlier, during the reign of King George VI who wore similar slip-on shoes as indoor slippers. Loafers have greatly evolved since their origin, with each type of loafer having its own history and story.
No matter its history, the casual style soon caught on with the general public and it became a popular choice for casual wear. In the 1950s, loafers began to be associated with preppy style, and they remain a popular choice to add some prep to one's step today!
While the base design of loafers has remained largely unchanged over more recent years, there have been some variations. These include tasseled loafers, horsebit loafers, high heeled loafers and many more types of loafers that I will go through in this post, below.
In the last couple of seasons, loafers have made a huge comeback as a fashionable choice for both men and women.
Best retailers that carry classic & trendy loafers:
10 Different Types of Loafers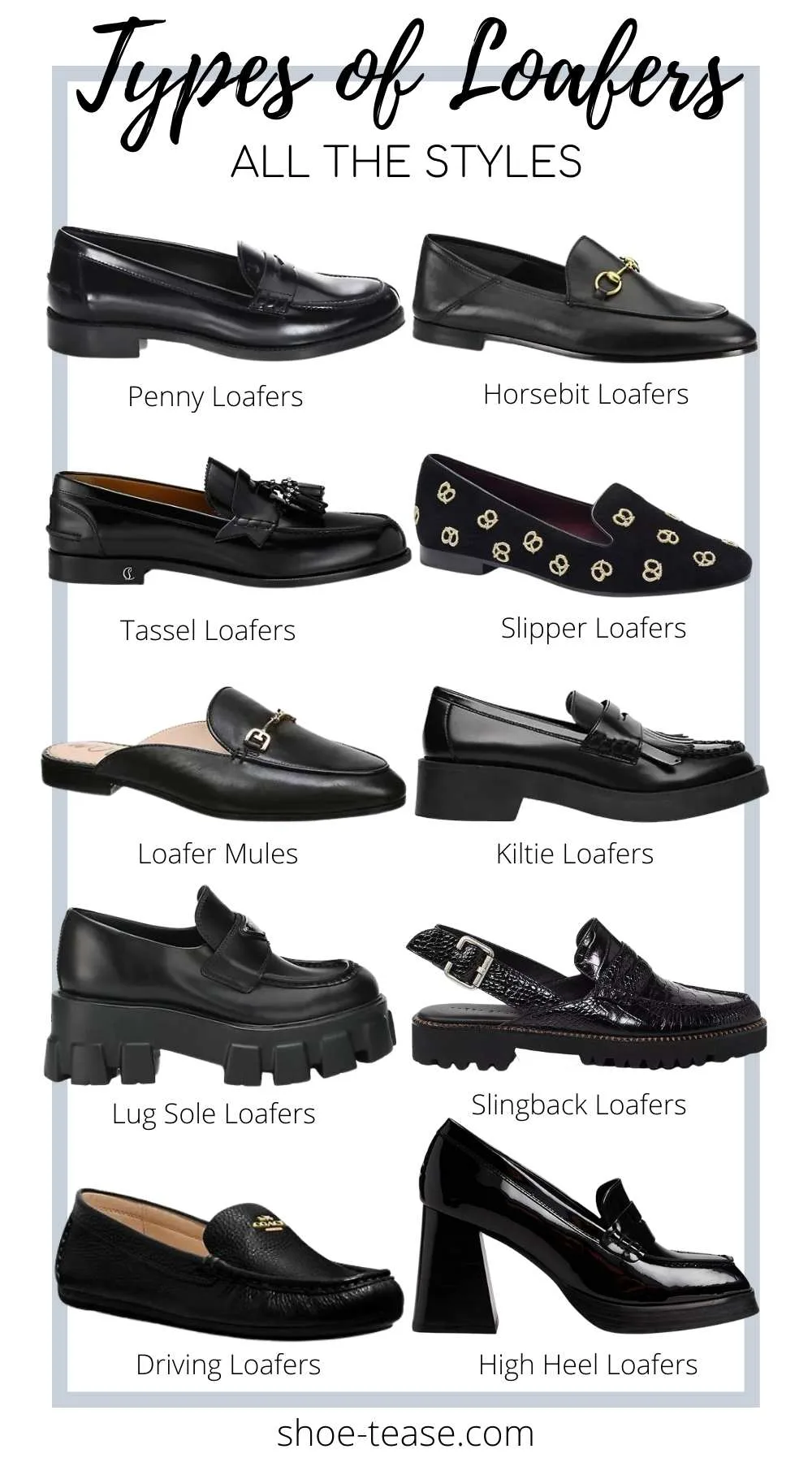 1. Penny Loafers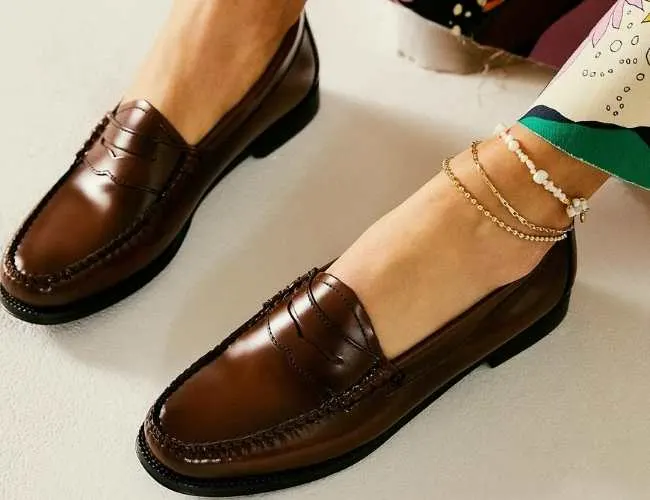 Initially made for men, penny loafers were constructed to have just enough space for a penny (needed to make an emergency call.) And the name has since stuck!
Like most loafers, penny loafers can come in a variety of styles and materials. This loafer type gained mainstream popularity in the 60s and 70s. It was and still is the go-to shoe for the Prep School look. Trendy now for women in their classic leather form or with lug soles to create an edgier look.
These types of loafers are having a big moment, worn with dress pants and sundresses alike. Add a pair of white or striped socks with your loafers, mini skirt, or polo and a cardigan for a full-fledged Ivy League vibe.
2. Horsebit Loafers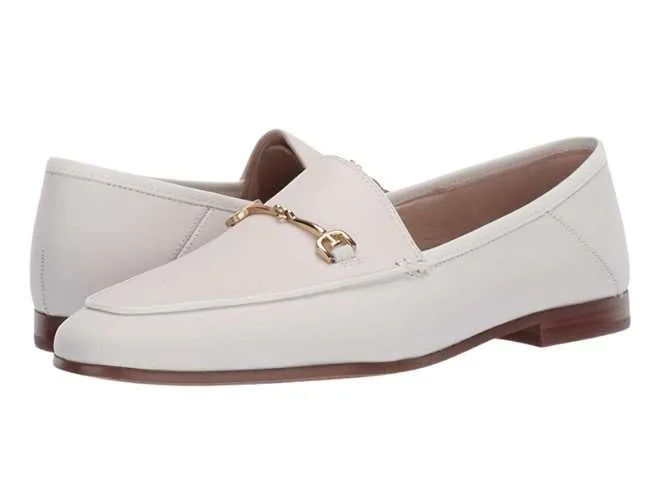 Horsebit loafers are a type of loafer typically characterized by a metal horsebit detail across the front of the shoe. Introduced by the house of Gucci in 1953, horsebit loafers continue to be worn as a fashion statement for both men and women.
These have been copied by many fast fashion and designer brands alike, of which my favorite for women is Sam Edelman's version above.
Classic slip-on loafers have taken on a life of their own. They can now be purchased in high heel, mule and trendy lug-sole form. The horsebit detail is swapped for a different metallic detailing, such as a chain or set of charms.
They can be dressed up or down, depending on the outfit, and they are a chic versatile option for any woman or man's wardrobe.
When styling horsebit loafers, I prefer to keep the rest of the outfit fairly simple, as they can make a statement of their own. However, that doesn't stop fashionistas from adding Horsebit loafers as part of their eclectic style with brocade coats and colorful scarves.
For any gender, a pair of sleek straight leg, skinny jeans or slim cropped pants paired with a button-down shirt or blouse will look chic. Add a slim belt, a tailored jacket or classic trench, and minimal jewelry to match the horsebit silverware and you've got a timeless look.
3. Slipper Loafers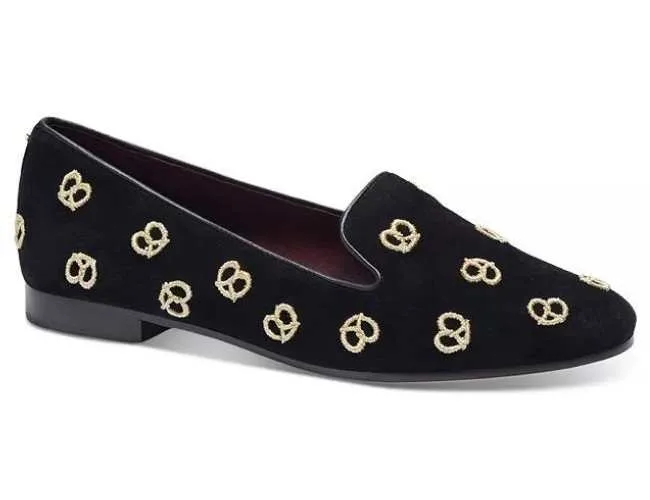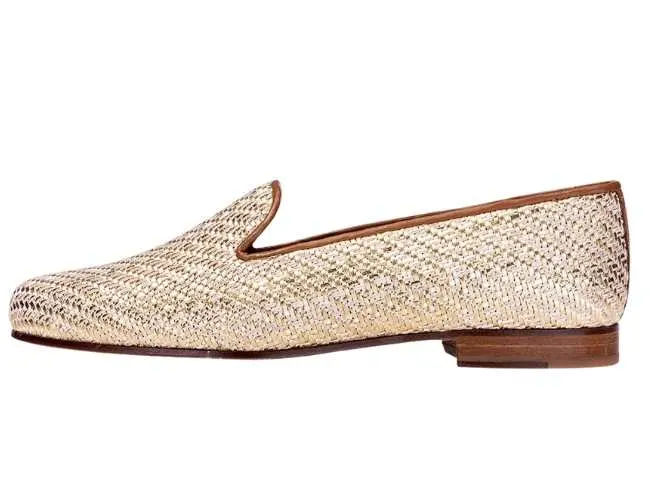 Slipper loafers are considered the most formal of all types of loafers. And given their regal origins (they were created for the British Royal family), this isn't much of a surprise!
This type of loafer offers a no-toe-stitch style and is most often made of fancy materials such as velvet and brocade, often embellished with embroidered details. Many designs for women especially have ornaments such as tassels and bows.
However, some slipper loafers are made purely as indoor shoes, worn as a type of slipper. This doesn't mean they're not for the strolling outside, though, as many designs have a rubber sole that can be easily worn indoors and out!
4. Tassel Loafers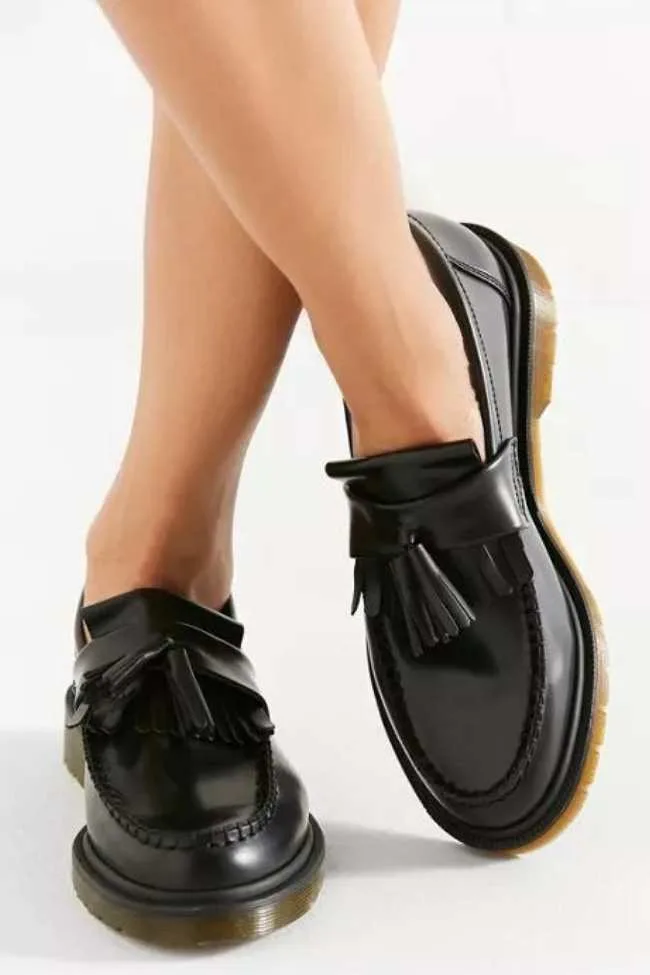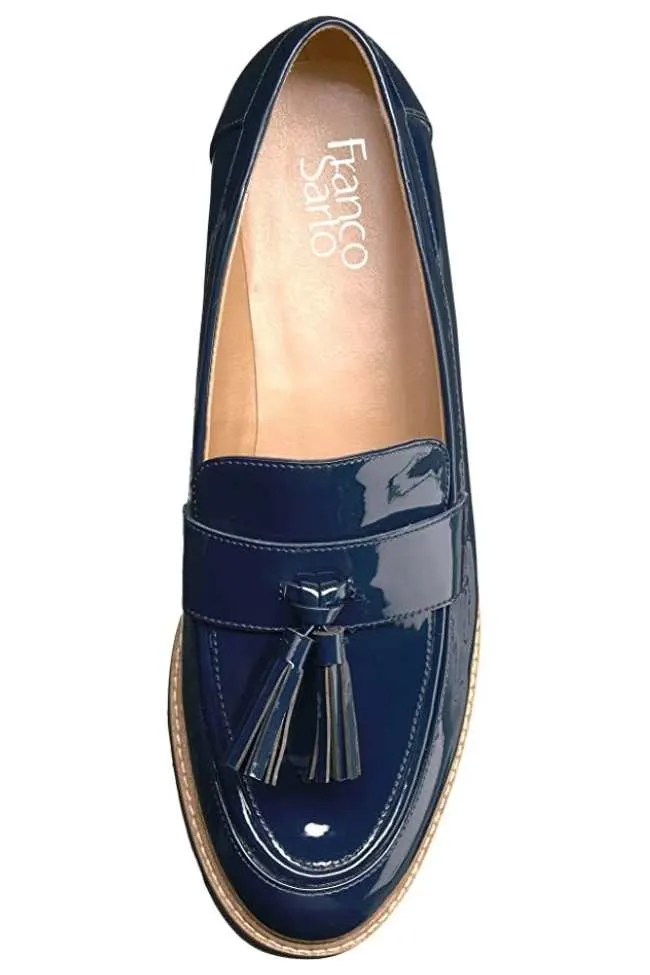 The tasseled loafer style was born in America and is one of the youngest loafer styles. They were created by the Alden Shoe Company for Hungarian actor Paul Lukas.
The 1943 Oscar winner wanted something similar to the tassel-detailed oxfords he brought home from Europe. The tassel loafer was created using the penny loafer as a base design, where the tassel was a purely decorative feature.
Tassel loafers are considered some of the least formal loafer types, probably because they're so fun! Many a time tassels are added to fringe, aka kiltie loafers, which I will go into in the next section.
Loafer styles with tassels continue to exude a whimsical preppy vibe. I love wearing my own tassel loafers with maxi dresses, shorts and my little black dress alike!
5. Kiltie Loafers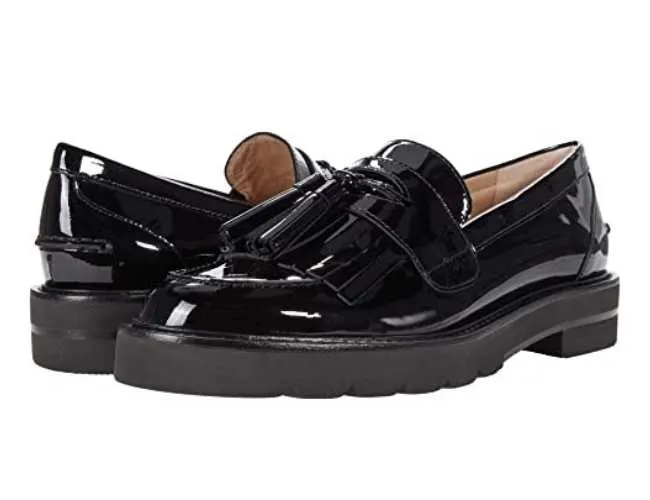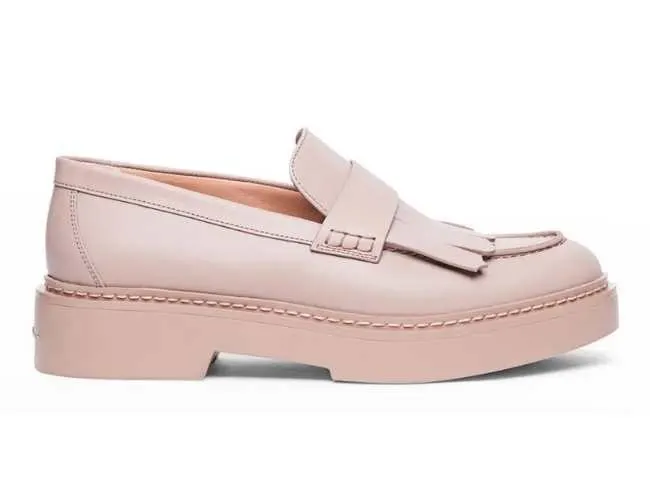 Also known as fringe loafers, kiltie loafers are characterized by their kiltie fringe. This is a decorative strip of jagged-edged 'fringed' fabric (usually leather) that hangs down from under the tongue on the shoe's vamp.
Kilties are not exclusive to loafers. They can be found on various shoes, including boots, sneakers and oxfords can be placed on lace-up, buckle or slip-on shoes.
The kiltie unsurprisingly originates from Scotland. Its use was to protect the laces of the boots of the Scottish gentry from dirt and debris in their muddy homeland during the warmer months. These were detachable and could be replaced when needed.
Kiltie loafers were first popularized in the early twentieth century and have remained a staple of men's fashion ever since. Today, kiltie loafers are also worn by women. They can be found in various colors and materials as with other loafer styles and are of my faves of all loafers!
6. Driving Loafers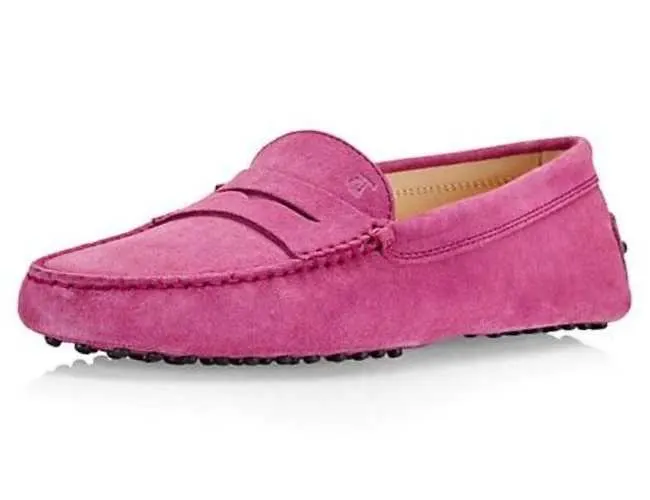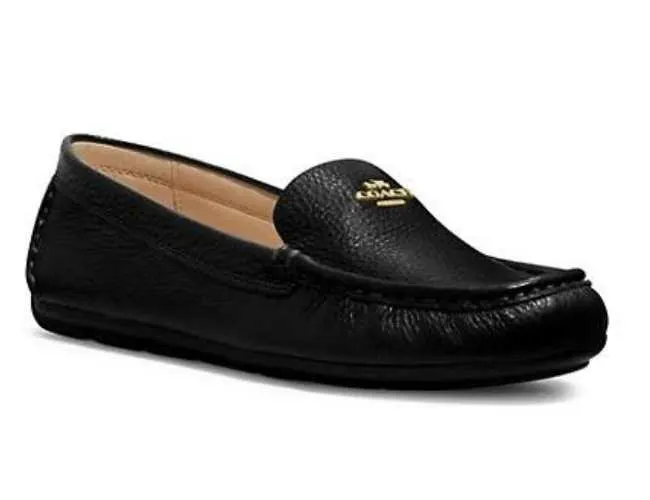 Traditionally, driving loafers are a type of loafer that is designed for, you guessed it, driving! They typically have thinner, flexible soles and a fitted upper made of supple materials for better movement and control of the foot over the vehicle's pedals.
These don't have an added heel element and their rubber outsole usually comes up onto the back of the shoe. This is to protect the heel of the loafers from wear while driving. Their slip-on design makes them easy to put on and take off.
But driving loafers aren't just for driving anymore – and they can be worn with everything from jeans to shorts to suits. Generally worn sock-less, this classic comfort loafer is a popular style for the chic older gentlemen but also designed for women seeking a more comfortable shoe.
Driving loafers' uppers are often made more like a moccasin. Still, they can come in many different materials and styles, including penny loafers.
Italian shoemaker Tods is a brand that makes a slew of driving shoes, including their popular Gommini driving loafers that they design for both men and women in a slew of colors.
7. Loafer Mules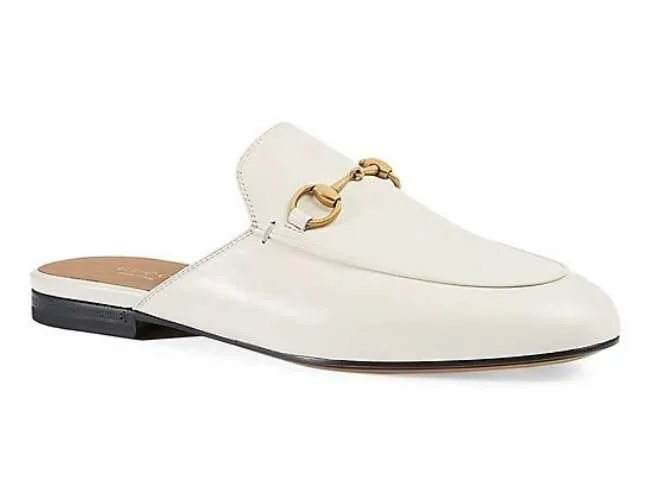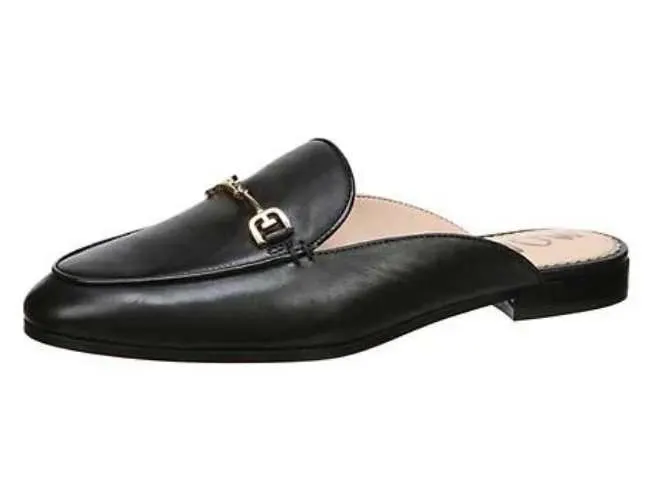 Loafers mules are backless loafers. Although some loafers styles have a fold-down heel to be worn as slippers or loafers, others are constructed as true mules without a back heel.
Loafer mules have become uber popular thanks to Gucci's Princeton slippers, including a horsebit detailing. Many fashionistas – men and women – have been wearing them as a more laid-back aesthetic to the more 'serious' classic loafer.
Popular is classic black but stunning in optic white, pretty pastels or lined with furry wool, loafers mules are style-winning loafers. Paired with a linen suit, jeans and t-shirt or floral midi-dress, I'd be hard-pressed to find a smart casual outfit that won't suit these versatile shoes!
8. Chunky & Lug Sole Loafers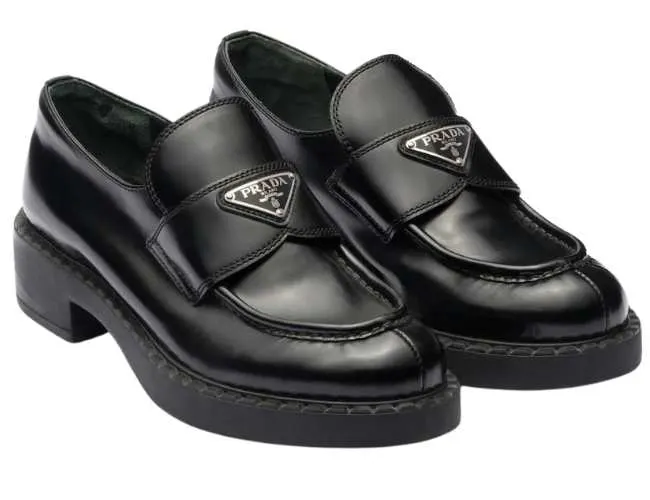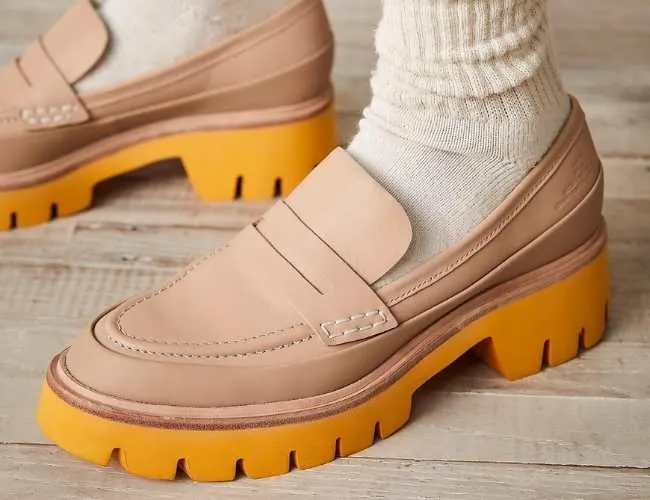 Lug sole loafers are any loafer style with a thick, platform-like rubber outsole with dents for better traction when walking.
Lug sole shoes – especially loafers – are women's hottest style right now. Perfect for a more edgy look, they will add the right dose of trendy vibes to any outfit. Prada's platform triangle loafers are currently the most popular thick-soled designer loafer and suit a variety of outfits.
I love them for fall with a loose pantsuit, wide leg jeans tee and blazer. A silky slip-dress and cozy oversized cardigan with a pair of lug sole loafers makes a great contrast. Gen Z is wearing them with white ankle socks and mini dresses, which is a cute look for all ages!
9. Slingback Loafers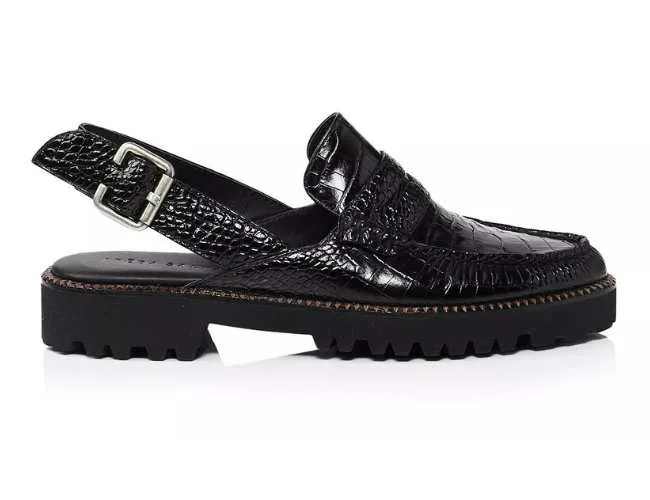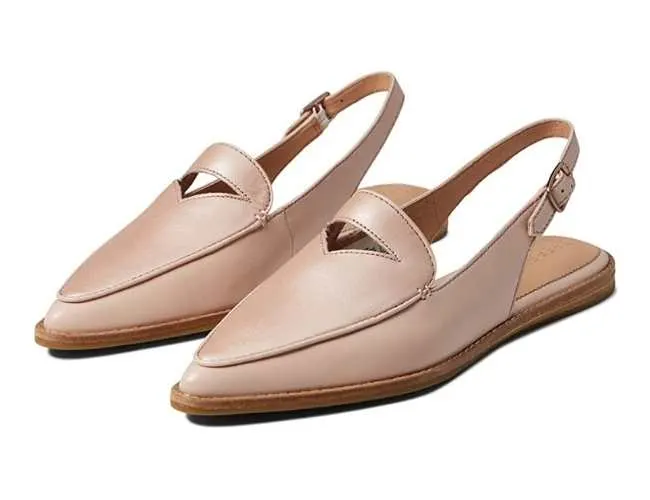 A newer type of loafer for women is the hybrid slingback loafer. Slingback shoes in general – many of which are heeled – are shoes with ankle straps that wrap around the back and sides of the ankle, right above the heel of the foot.
Made with or without heels (Miu Miu makes the cutest pointed-toe kitten heel version!), these offer a whimsical and flirty alternative to the everyday loafer. Slingback heels in general are more popular than ever, so making a hybrid version with penny loafers is a fun and trendy take.
Wear a pair of black heeled slingback loafers to elevate a work or casual jeans outfit during the summer. These offer more breathability to feet during warmer days, white securing the foot better than their mule counterparts.
10. High Heel & Platform Loafers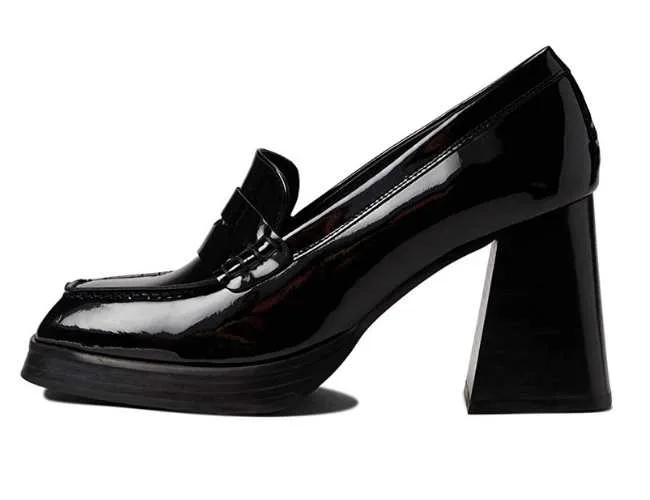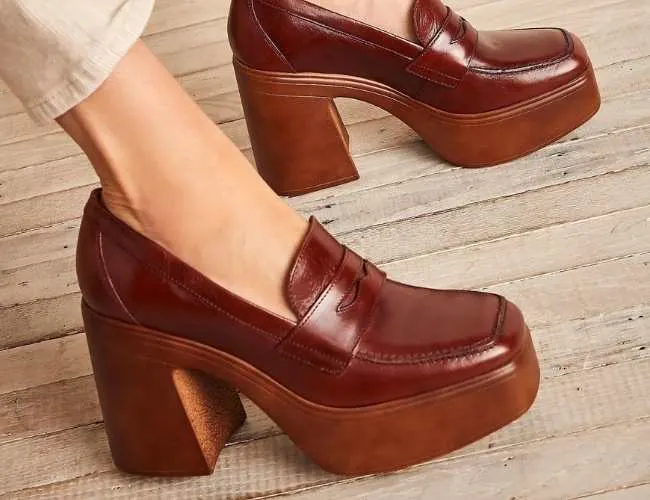 Although all loafers have a bit of a heel, high heel loafers have much more prominent high heels. High heel loafers can come in all the previous loafer styles mentioned, including loafer mules!
From lower block heels to platform lug sole heels to funky flare heels, you can find heeled loafers for all tastes. Trending right now are chunky heeled loafers with squared toes and a platform, reminiscent of the 70s.
Choose a Gucci Marmont fringe block heel loafer for an elevated work or evening outfit, paired with a clutch or minimal handbag. Opt for a chunkier heel with platform front, cuffed roomy straight leg jeans, oversized tee and cardigan, or jazz up a skirt-suit.
Final Words on the Different Types of Loafers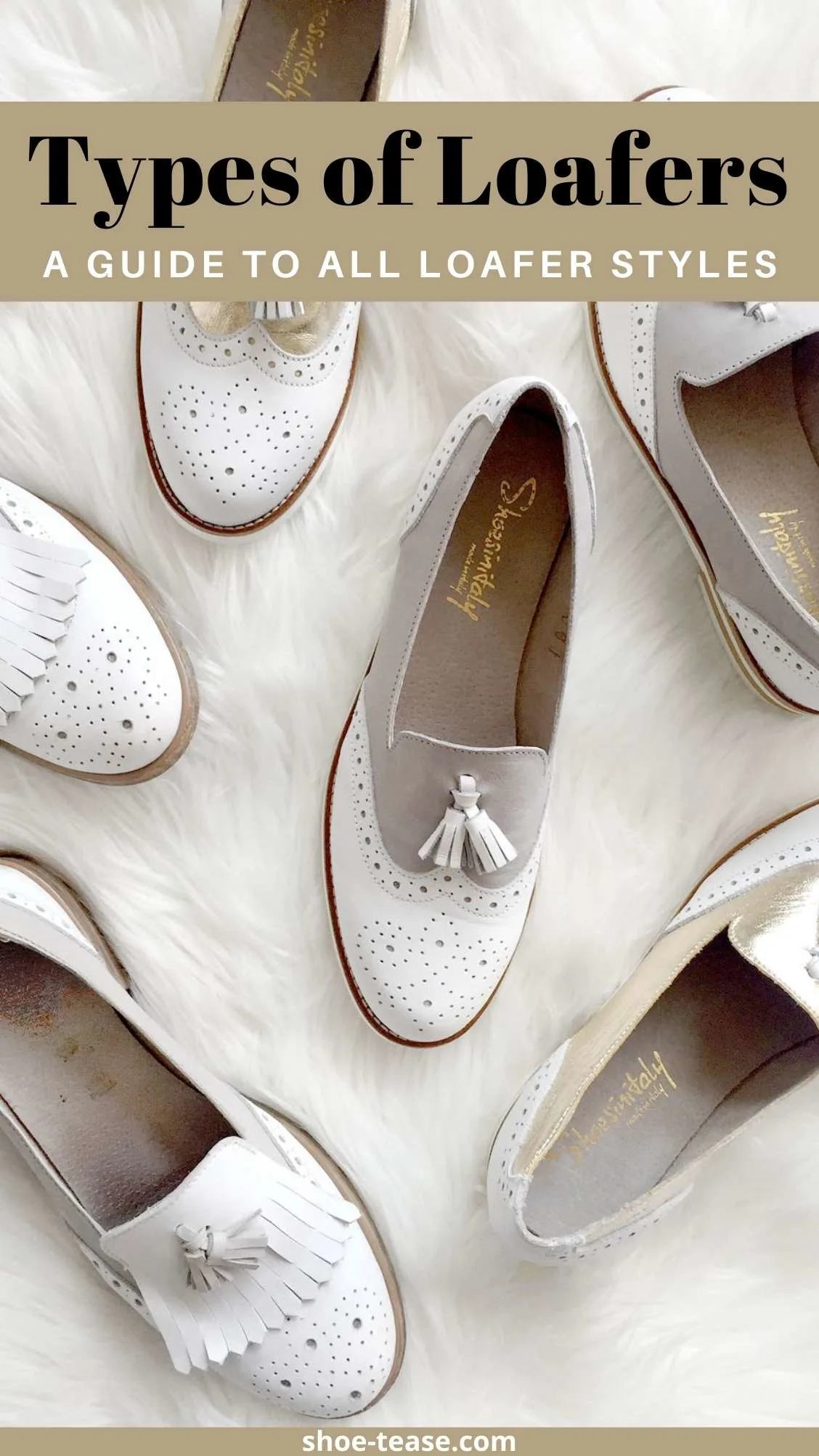 Whether you're a fan of loafers or not, there's no denying that they are one of the most versatile shoes in any man or woman's wardrobe. With so many different styles and colors available, it can be tough to choose just one pair!
Of course, many of the above-mentioned styles can take the form of hybrid versions. With possible added details like cut-outs, rubber outsoles, clog or platform bottoms and various shoe shapes. In the end, there are a slew more designs than the main ones listed above.
I hope this guide to the different types of loafers has helped you learn more about the various designs, history and how they are styled today. Now the only thing left is deciding which loafer style you will buy – and wear! – next.
What style of loafer is your favorite? I love a lug-sole loafer, myself and it's a great transitional shoe to wear at the beginning of fall and spring. Let me know yours in the comments below!
More Shoe Posts:
What to Wear with Yellow Shoes
xo ShoeTease