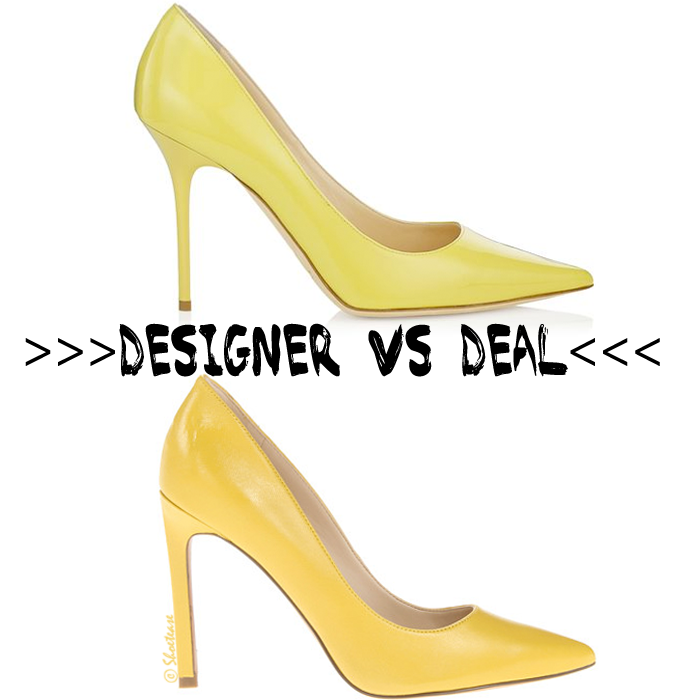 Top: Jimmy Choo "Abel" in Grapefruit. Bottom: Nine West "Tatiana" in Yellow.

I mean I love my designer shoes, but is a light-hued shoe really worth the $900 Choo/Manolo/Louboutin price-tag? Not for me, it's not: I'm far too accident prone to keep a pair of fair-shaded heels in my possession for more than a season without some serious aesthetic damage! So as much as I adore the above Jimmy Choo Grapefruit "Abel" pointy toe heels, the Nine West "Tatiana" pumps are for me a much more suitable (not to mention affordable!) alternative. The lesser-heeled, yet equally pretty yellow "Martina" is also available from Nine West US & Canada. I've tried the latter & they look amazing on!
Now here's hoping that Spring comes much more quickly than expected, so I can get my feet into these beautiful soft coloured shoes. And take them out of the house!
xo Cristina
Photo Credit: jimmmychoo.com, zappos.com