Keeping in the spirit of St Patrick's day & following up my last post on current fave green shoes under $300, I was curious as to how others were wearing with their green shoes outfits.
So off I went on a hunt to put together a compilation of the best outfits with green shoes and heels to create a what to wear with green shoes inspiration post!
From casual outfits, to more lady-like ensembles, many fashionable women are rocking their emerald to sage to lime green shoes in fun & original ways.
We've all seen so many outfits with pink shoes, red heels, gold sandals & whathaveyou but I haven't see many street style outfits with green shoes as the shoe color pop of choice.
That makes it a great go-to shade to spruce up any look & be a true original come the next season! Hopefully not only with these looks help inspire you to wear them, but also help you decide how to wear green shoes!
RELATED POSTS:
How to Wear Green Shoes and Heels
Denim Outfits with Green Pumps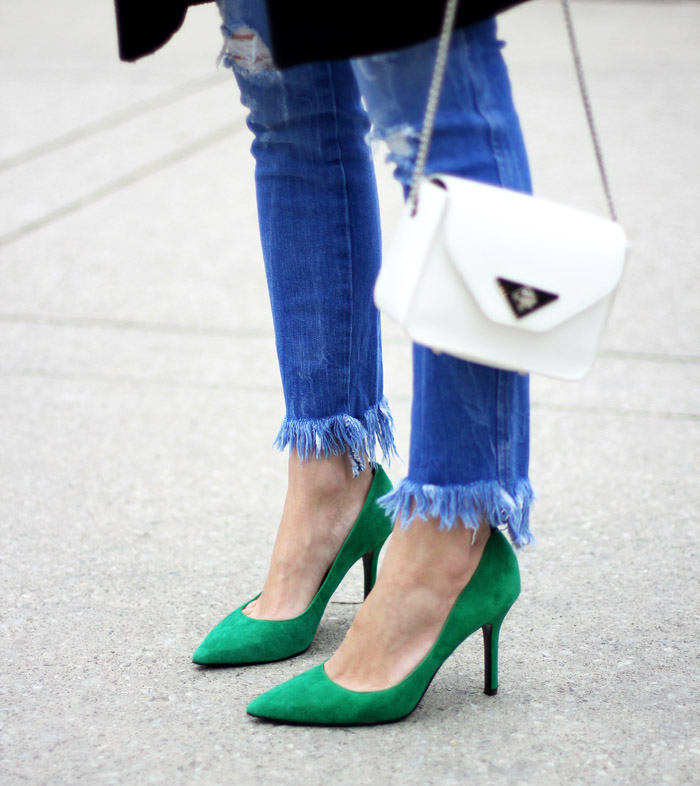 A fave combo has been pairing green pumps with distressed denim. And I can't really blame these fashionistas, because the outfits are rather sensational (and all about the shoes, really!).
I have to say that I'm partial to this look among all others because it's an easy, no-fuss way to add an unexpected touch to casual denim. Not to mention a nice break from ubiquitous mint green!
You can easily switch it up from a sexy-rugged look, as the image on the left (from Folake's Style Pantry), to polished & casual Friday office ready in a matter of minutes (like Julia's look from The Fashion Guitar).
Green Shoes with Chic Black Outfits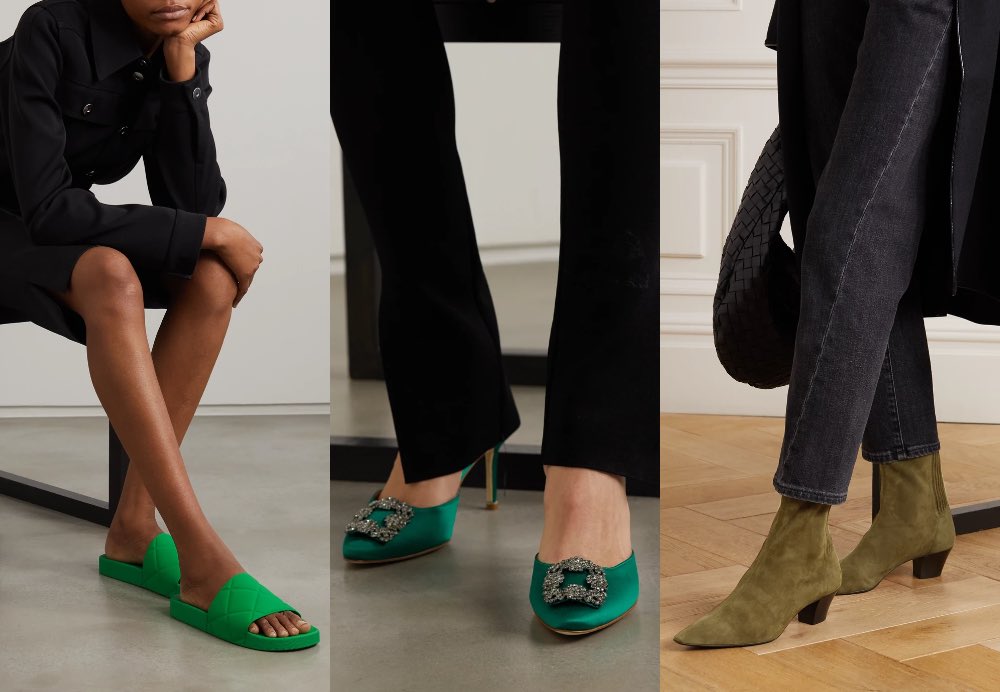 Lime & neon green were a huge hit until recently and I say if you own them, why not keep on wearing them? I found these two looks (left: from Sincerely Jules, right: from Google) that pair them with a clean black short-hemmed outfit. If you want your colorful shoes to take centre stage, this is the way to do it!
Color Blocking with Green Shoes
Who says green heels can't be dainty? I'm a huge fan of each look, which pairs great colors & patterns with rich suede emerald green shoes! I love my leopard print mixed with color (especially this one in particular). And how can you not love an emerald green heel with a purple dress! Such a fun and bold color mix!
Green Shoes with Black and White Outfits
Black/white anything with this color pop is a thumbs-up in my books. I really like how Christine from Petite Hues has paired her bow pumps with stripes & a citrus top.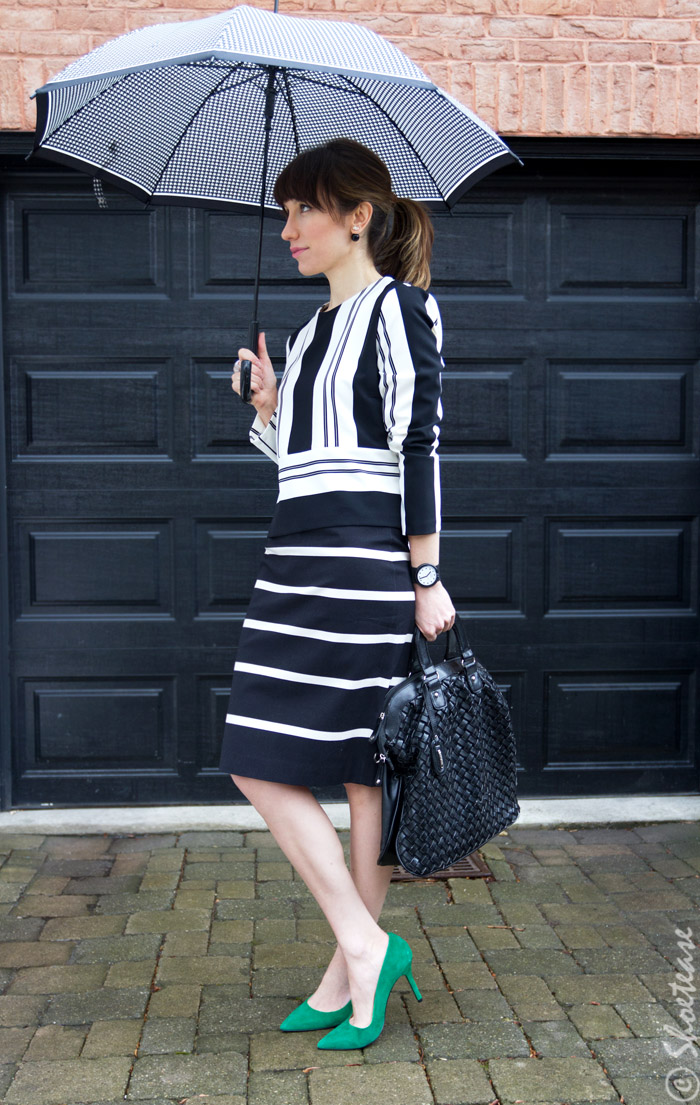 Green shoes are one of my top hue when coordinating shoes with a black and white dress myself! So how will you style your outfits with green shoes this year?!
Oh & in the event you'd like to take your "greens" to the next level, say, in dress or outfit form, check out ShoeTease's guide to the best color shoes to wear with green, here!
---
Shop green pumps:

---
xo ShoeTease