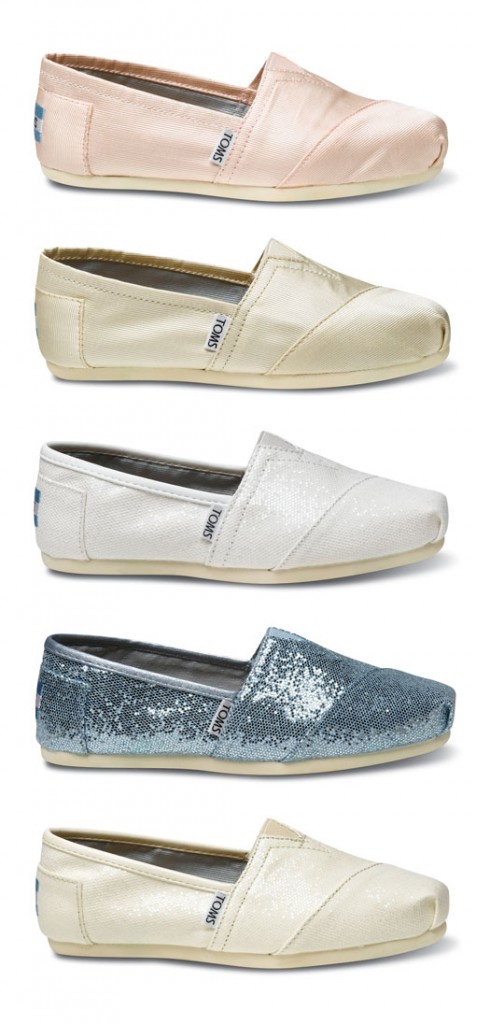 Getting married soon but wanna break-away from all those conventional cookie-cutter ideals? Why not don some fabulously shiny or glittery flats from Toms shoes? Although quite honestly, who the heck wants to wait to remarry in order to sport these glossy summery shades? I certainly won't be. You hearing me Toms?!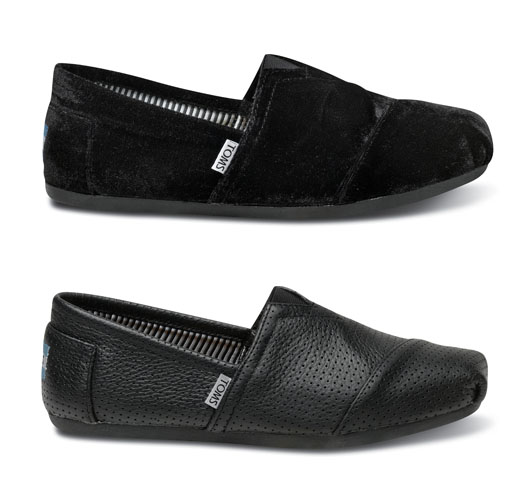 Photos courtesy of Toms Shoes
But wait…you don't think Toms left out the men in the equation, do ya?! Toms has come up with a rich velvet & multi-perforated leather for the laid-back groom. I can see non-grooms sporting these in style too and looking quite shnazzy while doing so, if I say so myself 😉 I wonder if this will catch on? You know, the wearing wedding shoes as street shoes; wearing street shoes as wedding shoes? I'm a big fan of switching things up a little and keeping life (or at least my footwear!) a little interesting.
[youtube]https://www.youtube.com/watch?v=BitShRujoeA&feature=related[/youtube]
While we're chatting about Toms, why not do some shoe good & take part in the One Day Without Shoes movement on Tuesday April 6th? It's here to raise awareness of the impact that a pair of shoes can have on a child's life. If you'd like to say I do to this cause, head on over to www.OneDayWithoutShoes.com to learn more and join in! Check out the short clip, above to see what it's all about.
Will you be going without shoes, April 5th?!
xo ShoeTease
PS: Don't forget to enter my first giveaway. Today's the last day! Click here to enter 🙂