If you're looking for a post on the best Barbie Core fashion shoes, sandals, sneakers, platforms and how to wear them, shoe-tease.com is here for you!
Barbie's been a fashion icon for decades. Her recognizable very pink, sparkly and very plastic look can be instantly recognized and loved by many young girls (and grown women!) all over the world.
Thanks to the new Barbie Movie featuring Margot Robbie and Ryan Gosling, the runways were full of hot pink Barbie inspiration.
Who could forget Anne Hathaway's incredible top-to-toe hot pink Valentino look with Barbie-like platforms at the designer's runway collection? Iconic, just like the doll herself!
And what's more, they're all available in hot pink to bubble gum pink – the perfect color to add a pop of fun to your wardrobe!
Here's a closer look at some of the best styles from Barbie-approved shoes, along with tips on how to wear the hot pink shoe trend!
What is the Barbie Core Fashion?
Barbie core fashion is dressing in a way reminiscent of Barbie's world. That is, lots of plastic, sparkle, shine, and hot to bubble-blowing pink. In sum, dressing up like a Barbie doll in her signature shade!
What are Barbie Core Shoes?
Don't want to wear the Barbie core look all over? No worries! Shoes can embody the Barbie core aesthetic fully on their own.
These shoes, heels, sneakers and boots are all pink, with or without the addition of some sparkle & shine!
Barbie Core Fashion Shoe Trend – 25+ Hot Pink Shoes
Barbie Core Fashion Pumps
Barbiecore Pink Pumps are a classic style shoe with a modern twist. Some feature a classic pointed toe, shiny pink materials, platforms and even ornate detailing such as tulle!
The bold Barbie pink color gives these shoes a chic look that is perfect for any occasion. Try them with a white suit or LDB!
Barbie Core Fashion Platform Heels
Barbiecore platform heels have become incredibly popular due to their versatility and might not look it, but are much more comfy than single-sole shoes.
These shoes feature a chunky platform sole with a rounded or square toe box, making them perfect for creating interesting looks that really stand out!
Barbie Core Fashion Sandals
Barbiecore pink sandals are a trending shoe style for Barbie and real women alike! Many feature thin straps, patent or metallic pink finishes, sky-high heels and platforms for the ultimate party shoe.
However, for those looking to walk miles in their Barbie core sandals, there are sportier pink styles to choose from, from Melissa and Birkenstock. Which type will you choose?
Barbie Core Fashion Loafers
Barbie Core Fashion Sneakers
Barbiecore pink sneakers have been the it-shoe of the season. The signature Barbie pink offers all-pink shoes from laces to soles!
These are perfect for adding a pop of color to a pantsuit, a grey sweatsuit, or add a dose of Barbie core to your denim and tee look.
Hot pink sneakers are ideal to dress down a gown or party dress, for those who dare! Not only are they stylish, but most are also lightweight, making them ideal for everyday wear.
Barbie Core Fashion Boots
Hot pink Barbiecore pink boots have become a go-to fashion statement-making shoe for women who want to wear the Barbie Core shoes in winter. Like me in Canada right now!
You can find many Barbie pink boots in various styles including Chelsea boots, socks booties, knee boots & even more classic ankle boot styles.
Ankle booties are perfect for pairing with trendy jeans, skirts, or dresses to create an edgy, yet feminine look. The bright bubblegum shade of pink adds just enough color to any outfit, making it stand out!
How to Wear the Barbie Core Shoe Trend?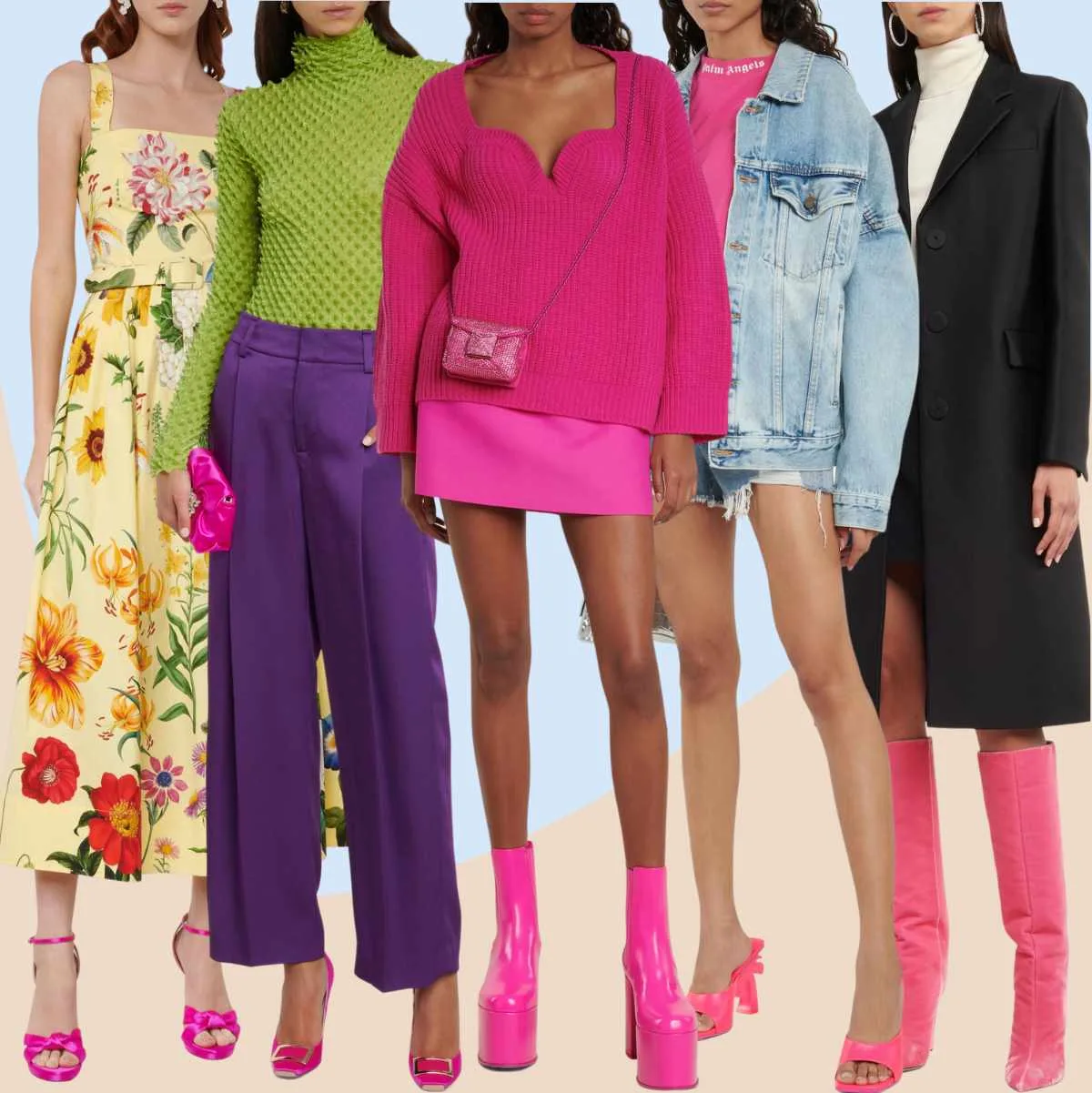 You don't have to be a doll to pull off this season's hottest trend—the barbie core shoe! This statement-making shoe is never subtle, as its bright pink color and bold designs are sure to turn heads.
There are many ways to style Barbie core shoes with the right fashion. From simple to more ornate, to casual and more elegant, there is a way to style barbie core shoes that will suit your style.
You can pair a subtle or chunky Barbie core shoe trend with denim, a suit, an LBD, neutral colors or bright hues to contrast your Barbiesque shoes, sneakers or boots! That is, if you like pink!
Barbie Core Shoes with Neutrals
For an easy way to style your Barbie footwear, try neutrals colors such as grey, white, cream or black. These won't overpower the barbie core shoes and will allow them to shine and attract all the attention. Your feet deserve it!
All-Black Outfits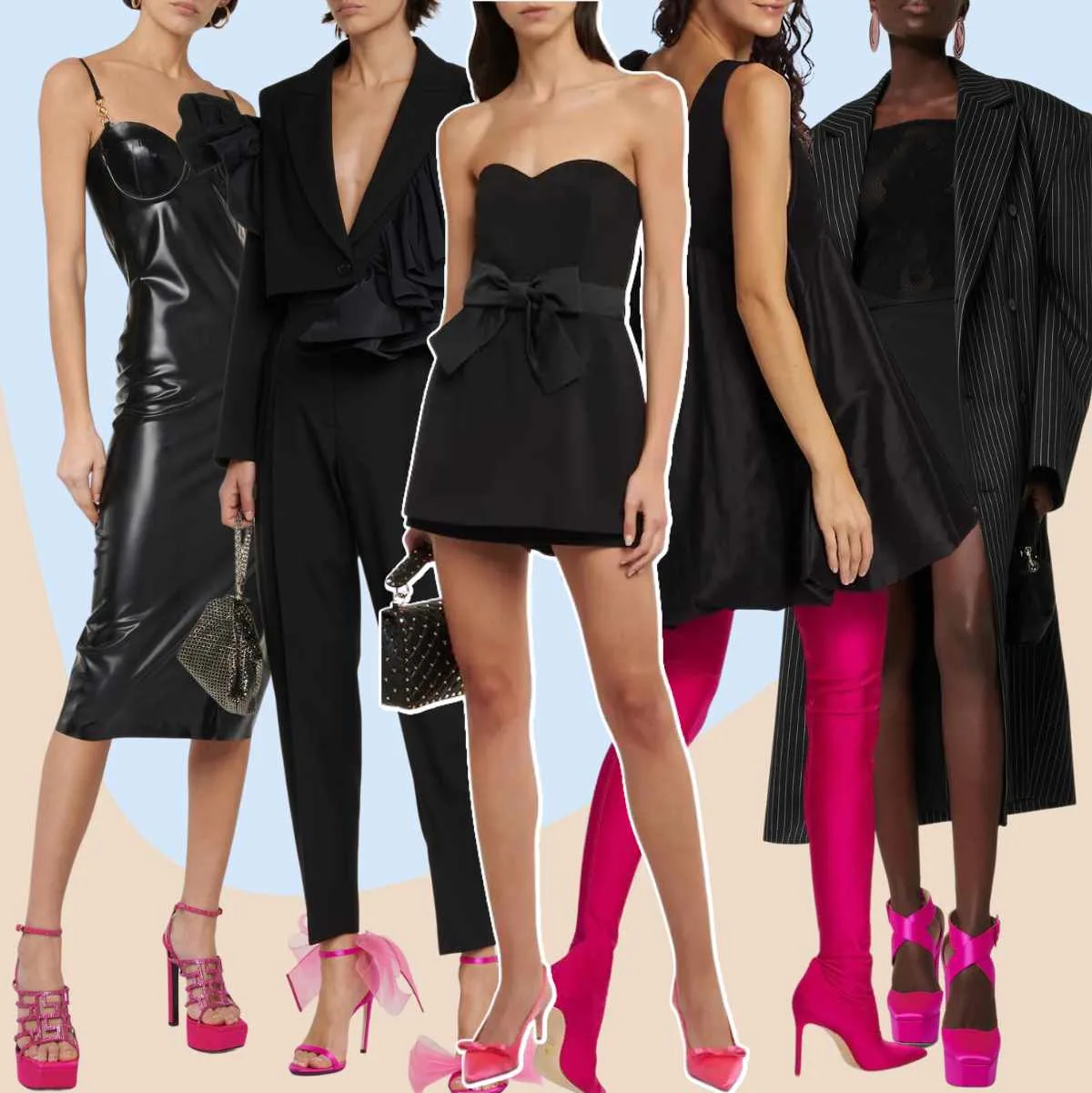 White Outfits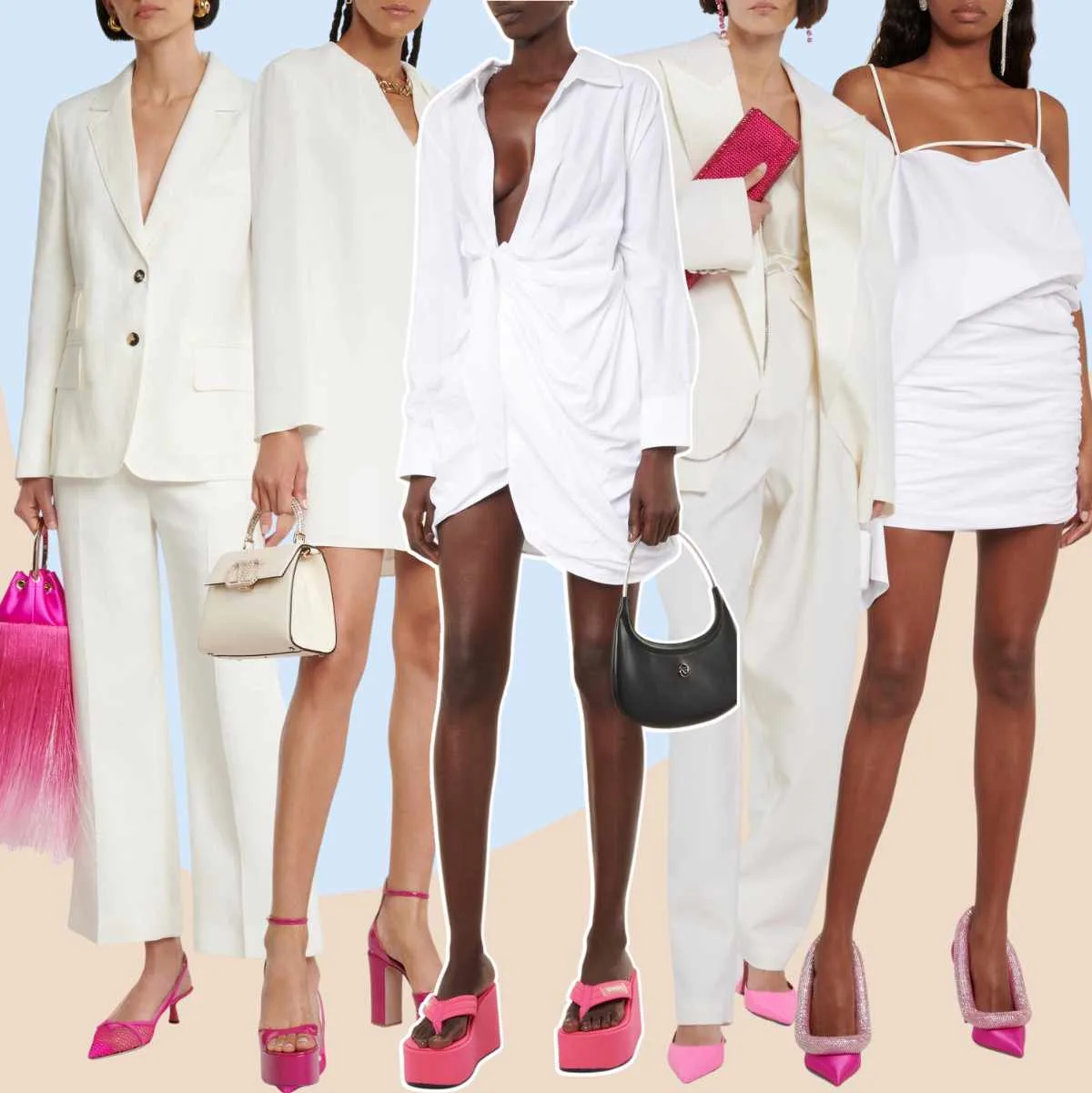 Black and White Outfits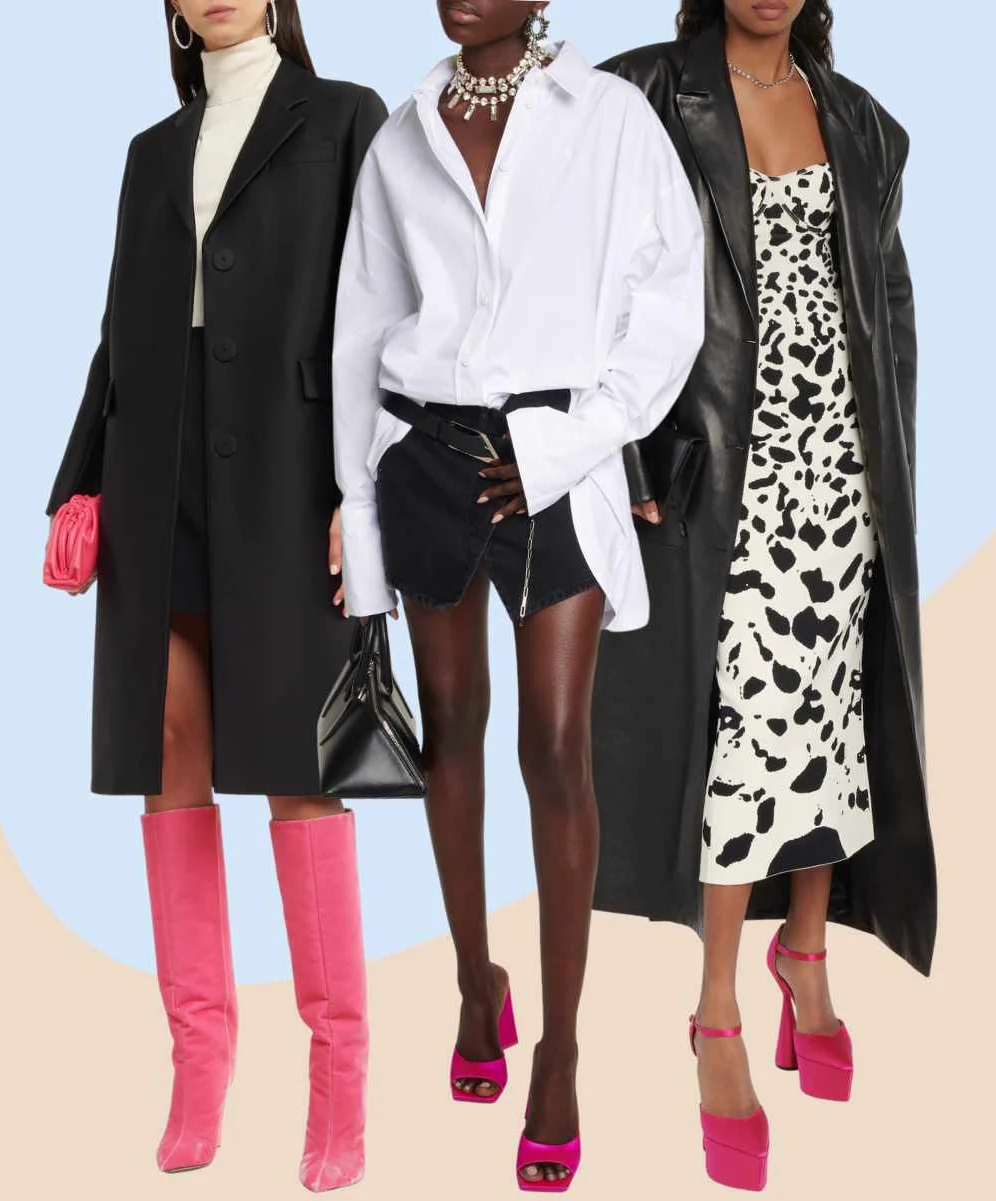 Barbie Core Shoes with Contrasting Bright Colors
Barbie core shoes are also made for color-blocking! Contrast the hot pink shoes with vivid greens, deep purples, turquoise or cobalt blue. And don't forget reds!
Even though they technically clash, they do so in a good way! Choose a red outfit that ties in the hot pink shoe color or opt for a white for total contrast.
Vivid Greens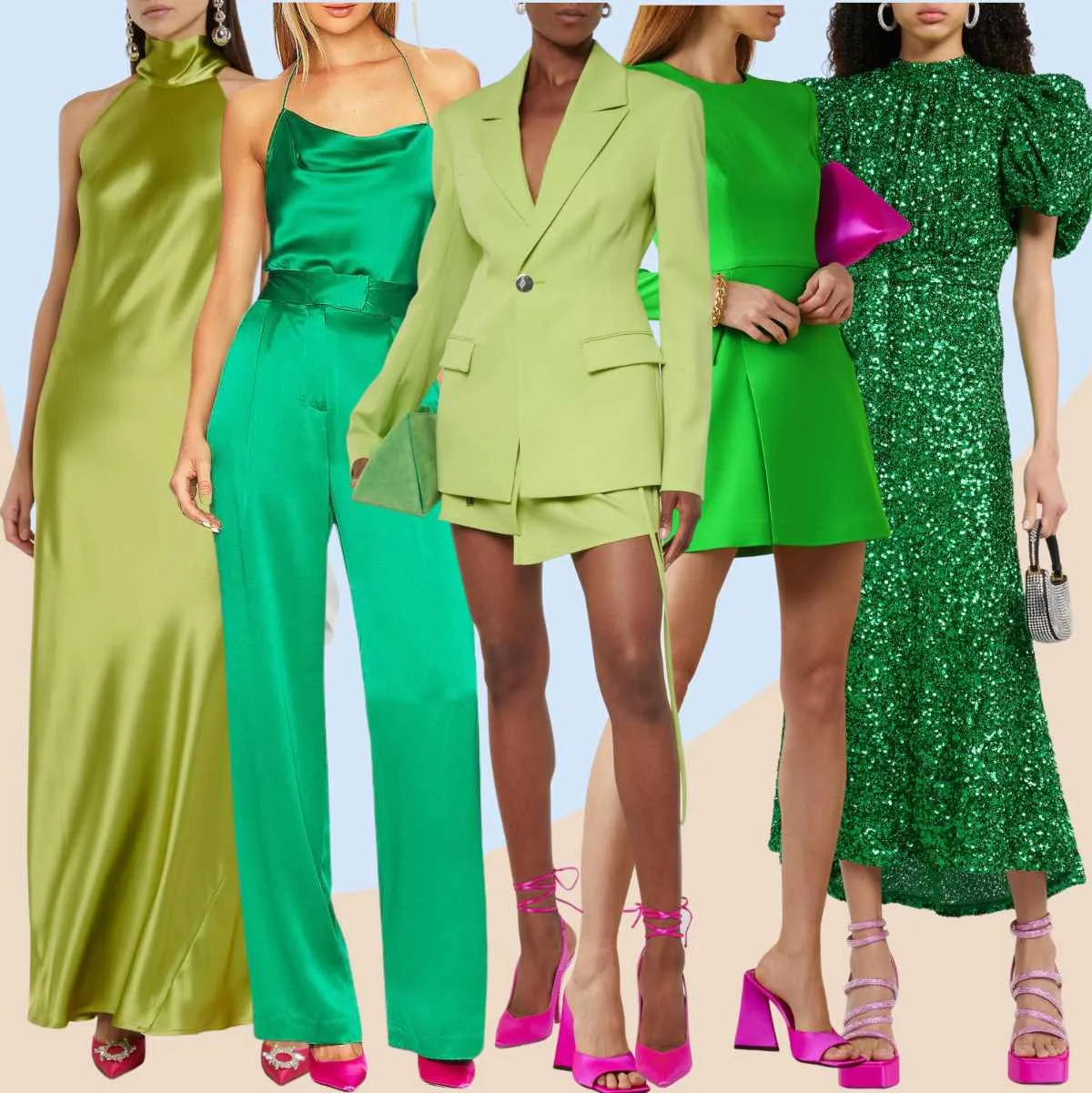 Barbiecore Shoes with Red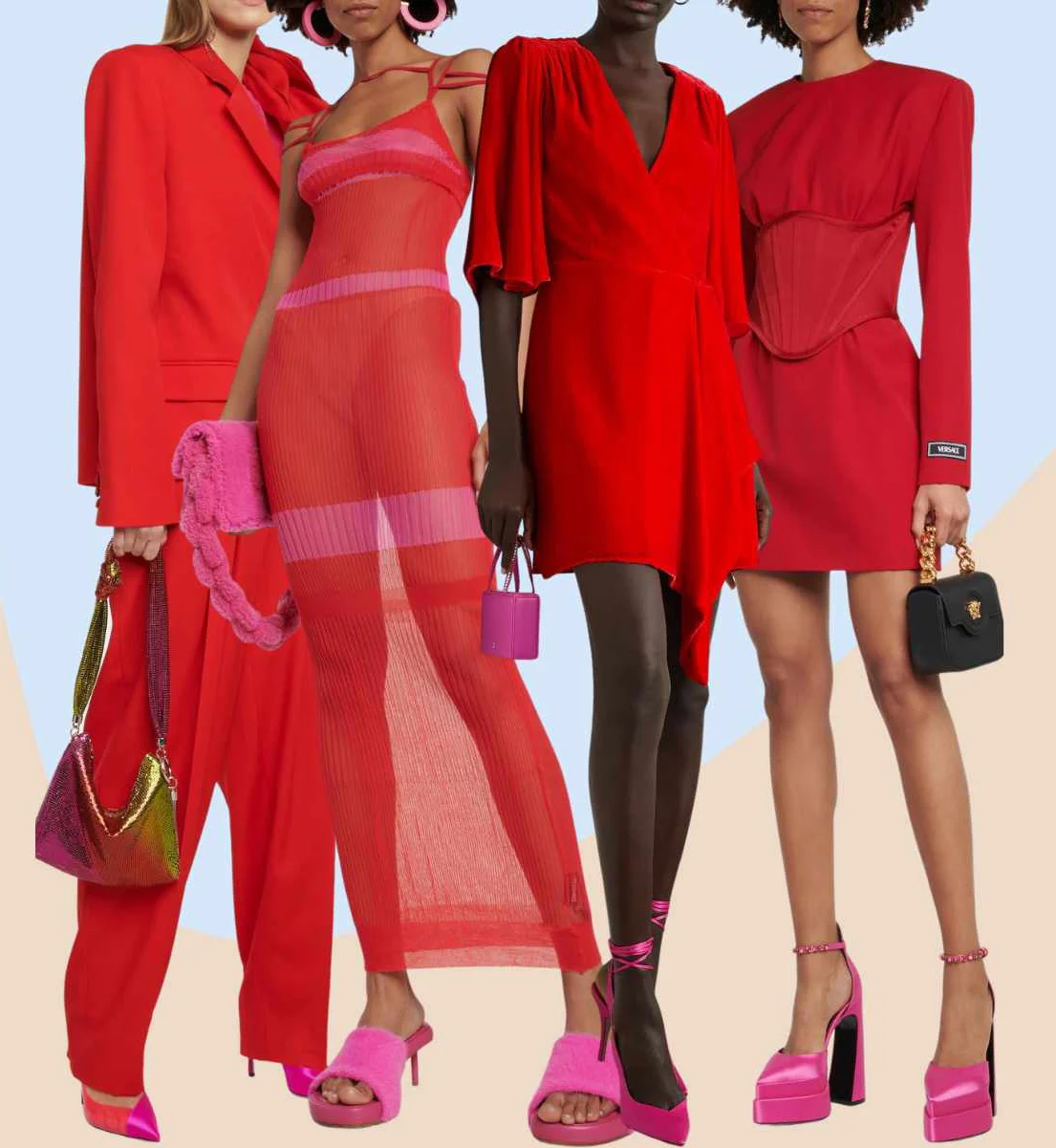 Blues and Purples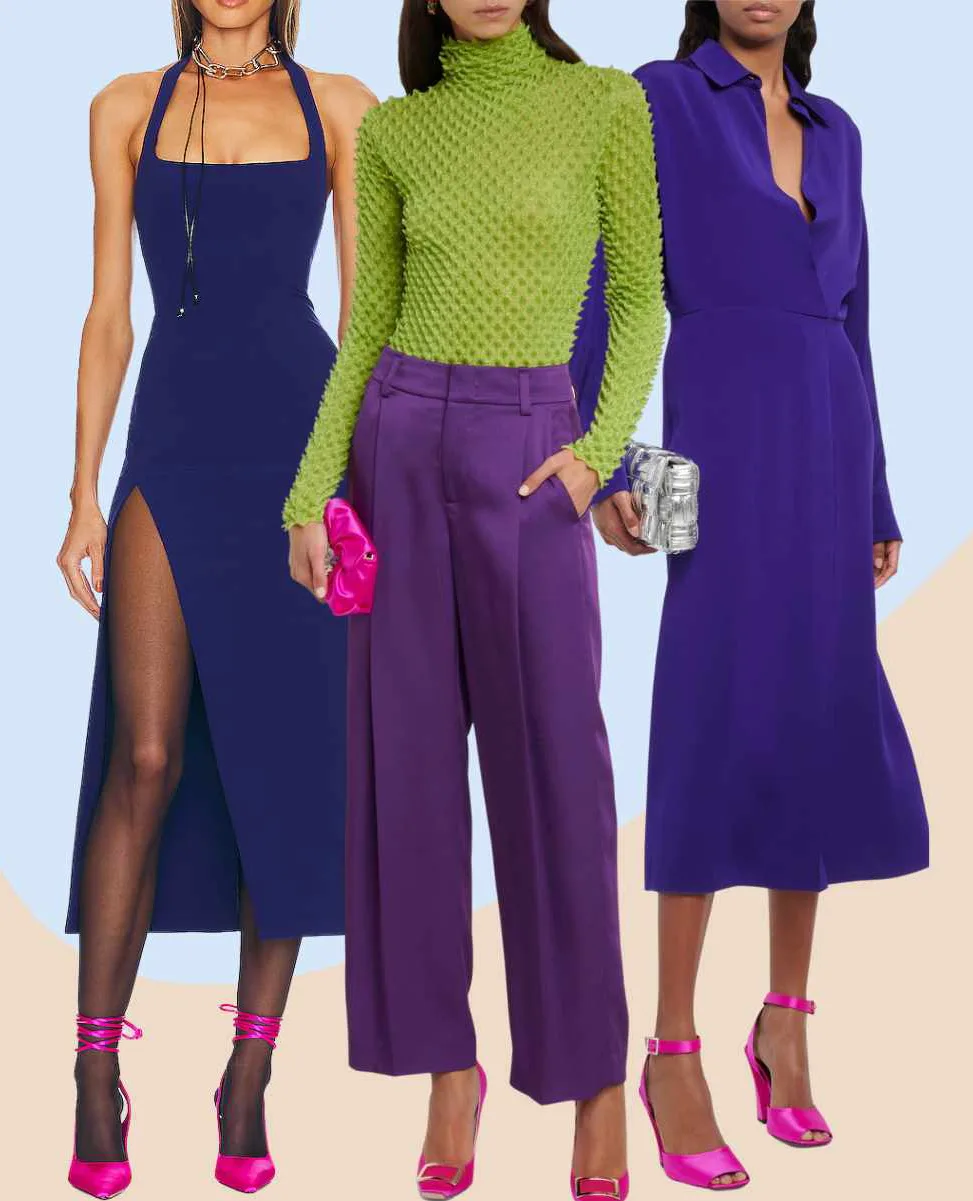 Barbiecore Shoes with Denim
Barbie loved her jeans and so do we! Denim in all colors – especially blue – looks fabulous with hot pink shoes. So why not pair your Barbie Core shoes with a straight or baggy legged jeans.
Or, try a denim mini, denim dress, or wear a full-on Canadian tuxedo to make the hot pink shoes pop? If you're needing inspo for a top, try a contrasting pink color, white or black with the denim.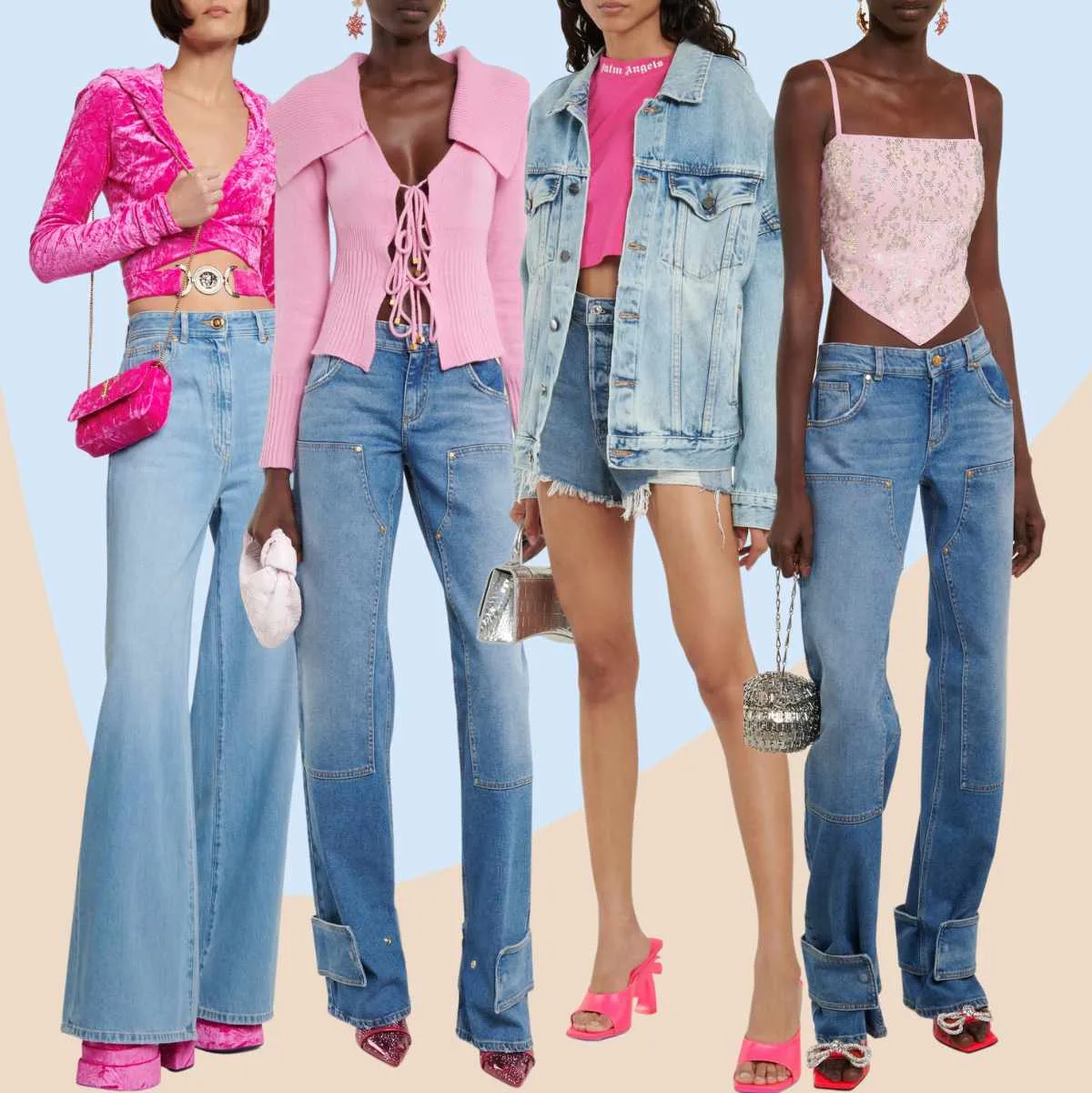 Barbie Core Shoes with Colorful Prints
Barbie hot pink shoes with prints and flowers? Yes, please! The easiest way to pair bold Barbiecore shoes with prints is to match the pink shoe color to a color in the print. A print with a hot pink print is the easiest solution!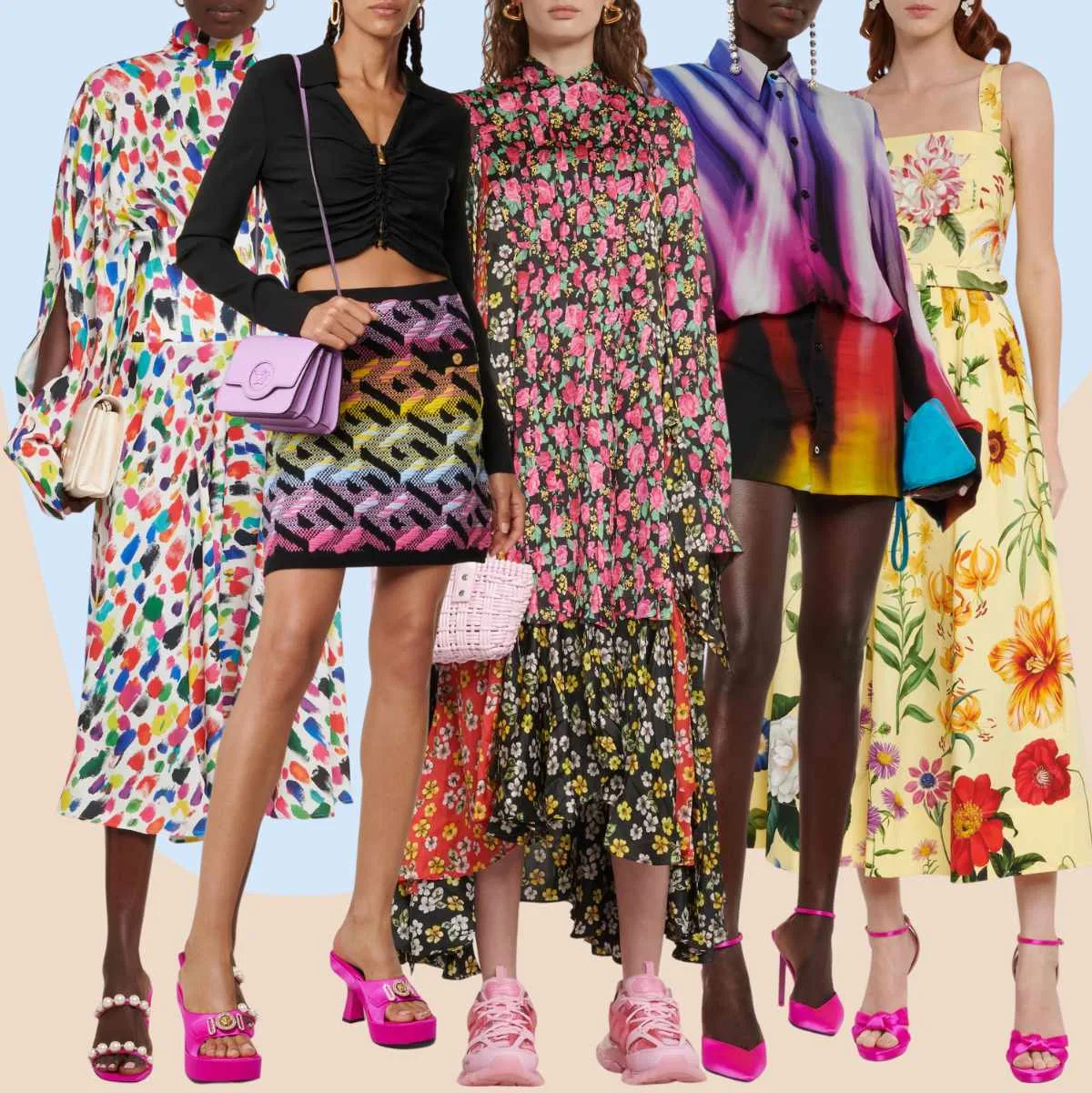 Barbie Core Shoes with an all-Pink Look
Of course, you can fully embody the Barbie Core aesthetic by dressing full on hot pink or contrastic bubblegum if you're feeling bold!
Single-tone All Pink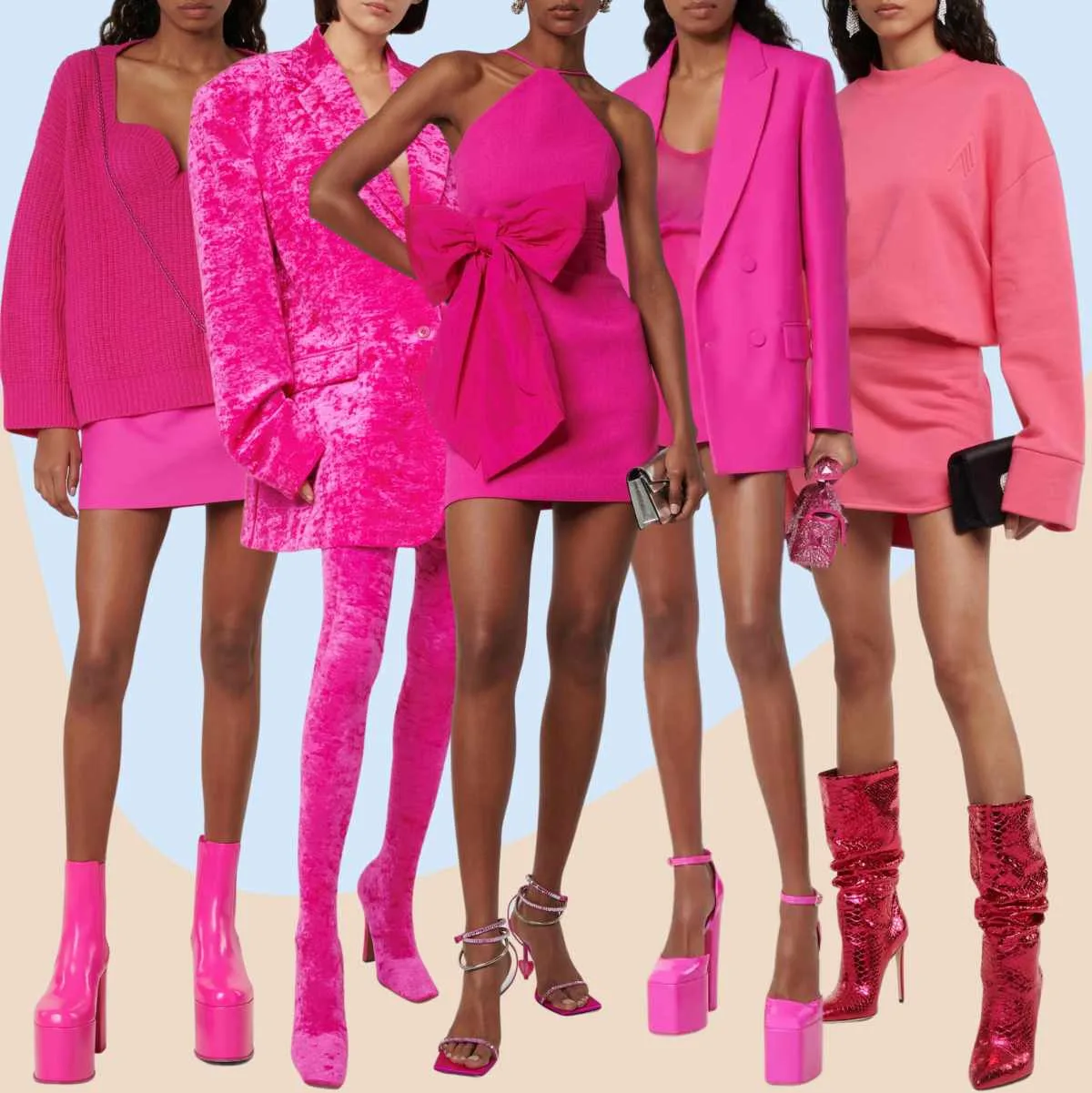 Bubblegum Outfit Contrast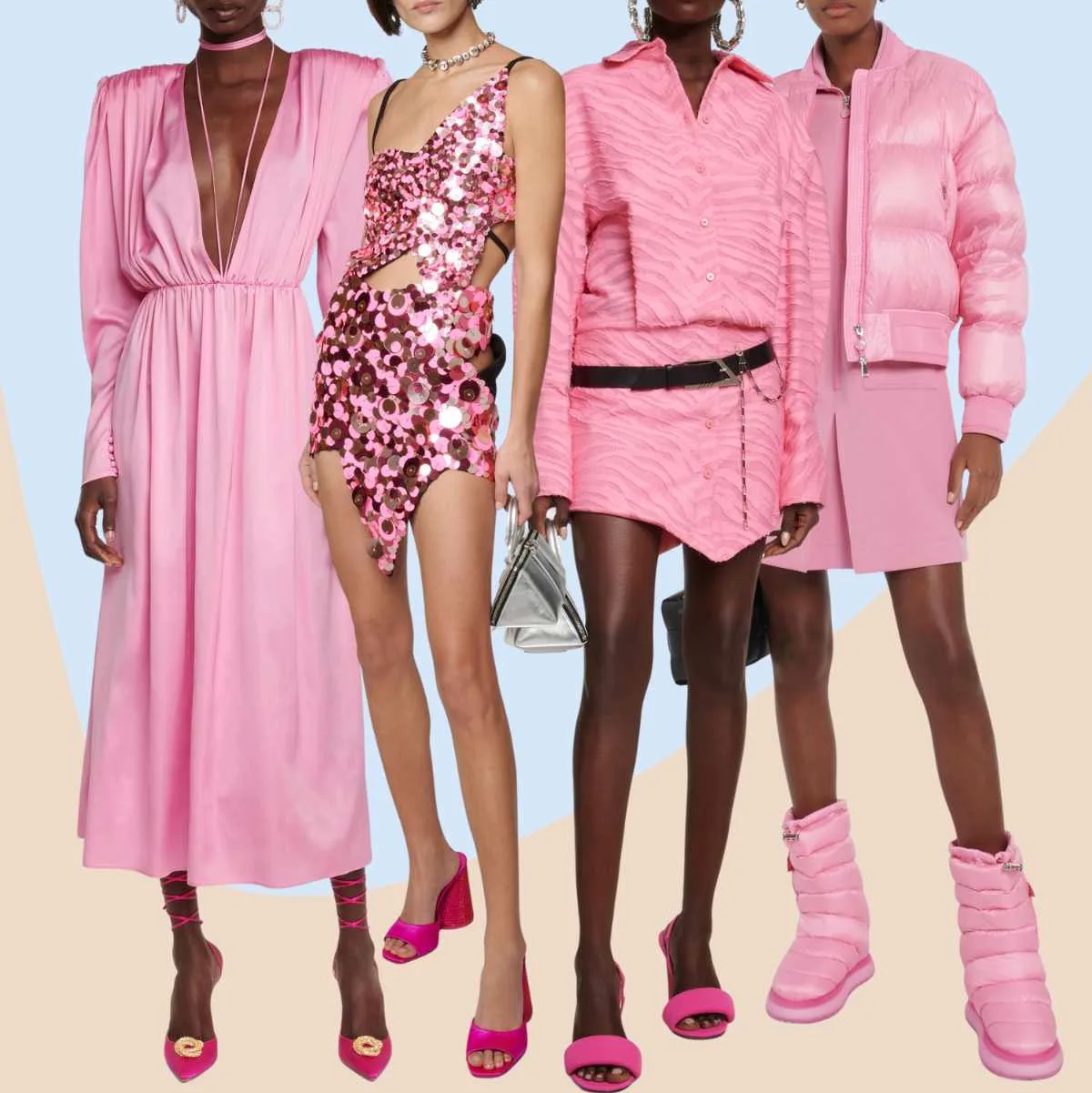 And if you're feeling particularly adventurous, try adding a few sparkly diamonds or plastic-like pink Barbie-inspired accessories – and even a poofy hairstyle or high pony for an extra dose of retro nostalgia!
Final Words on the Barbie Core Fashion Shoe Trend
I hope you enjoyed my Barbiecore fashion shoe and boot selection and my guide on how to wear them! This has reminded me to incorporate more hot pink into my wardrobe.
How will you wear the Barbie core fashion trend? Hopefully with your shoes – I know I will!