Because you'd purposely ruin your thoughtfully chosen, fashion-conscious, oh-so-style-ish wedding dress with these dreadful foot puppies, would ya?! Please tell me you woulnd't!!
I'm both taken aback & appalled. I can't believe such shoe blasphemy could ever grace the pixelled pages of this blog. Yet here they are. Bold. Daring. Disrespectful to your feet. UGGS.
Canada, don't even think about using 'cold weather' as an excuse to wear these shoes. Seriously.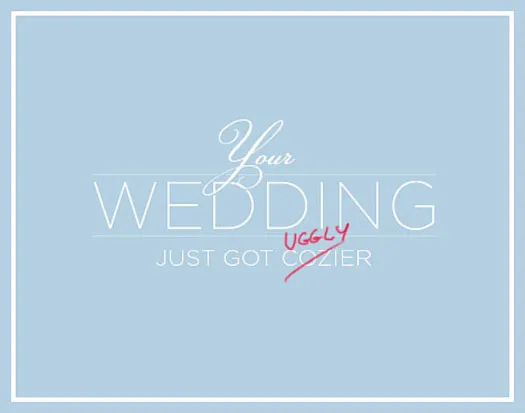 Hope I didn't entirely ruin your Friday. Feel free to gaze upon these fabulous Givenchy lace booties for prettier bridal shoe inspiration if I did.
That is all.
xo Cristina M.
Photo Credits: uggaustralia.com