The one thing that was missing from my Fall/Winter shoe closet was a great pair of comfortable black ankle boots.
The "great" looking part is easy to come by, but the comfort is not so simple. And I definitely found a perfect pair at the end of 2017!
Vionic Ankle Boots Review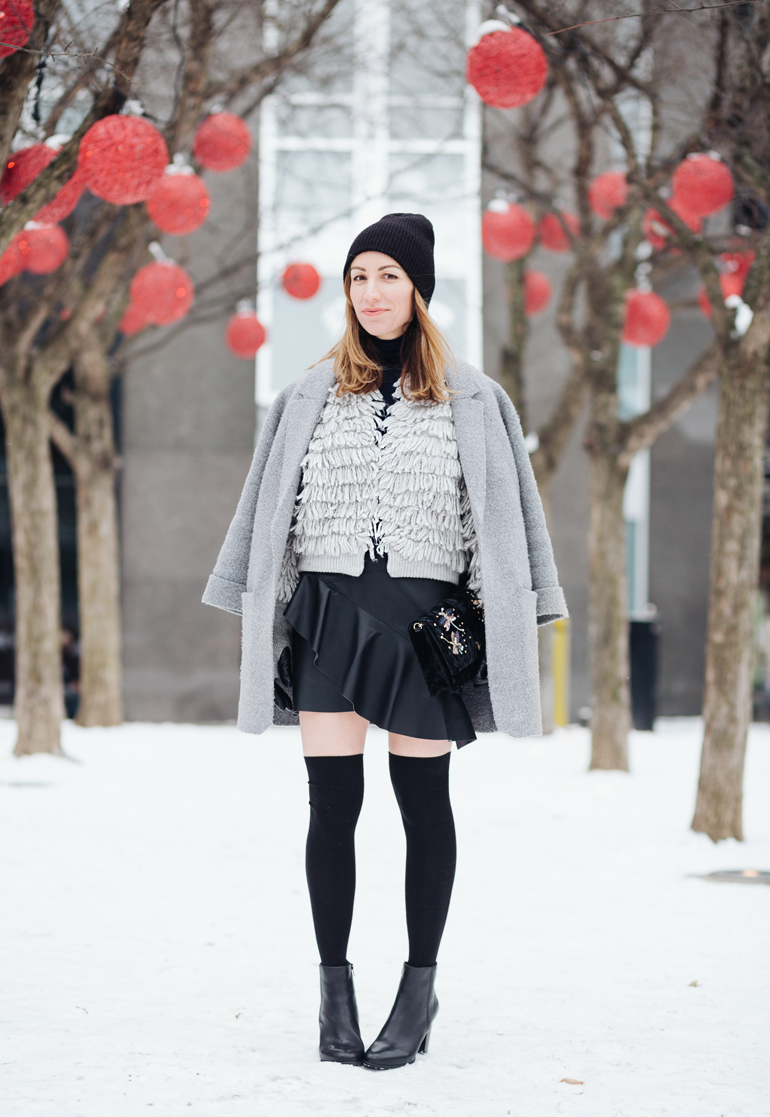 Black Ankle Boots: c/o Vionic Canada (available at The Bay & Dillards). Loop Fringe Cardigan: GAP. Grey Knit Coat: Anthropologie. Firefly Purse: c/o Nine West. Pleather Mini Skirt: Hudson's Bay. Leather/Knit Gloves: c/o Reitman's.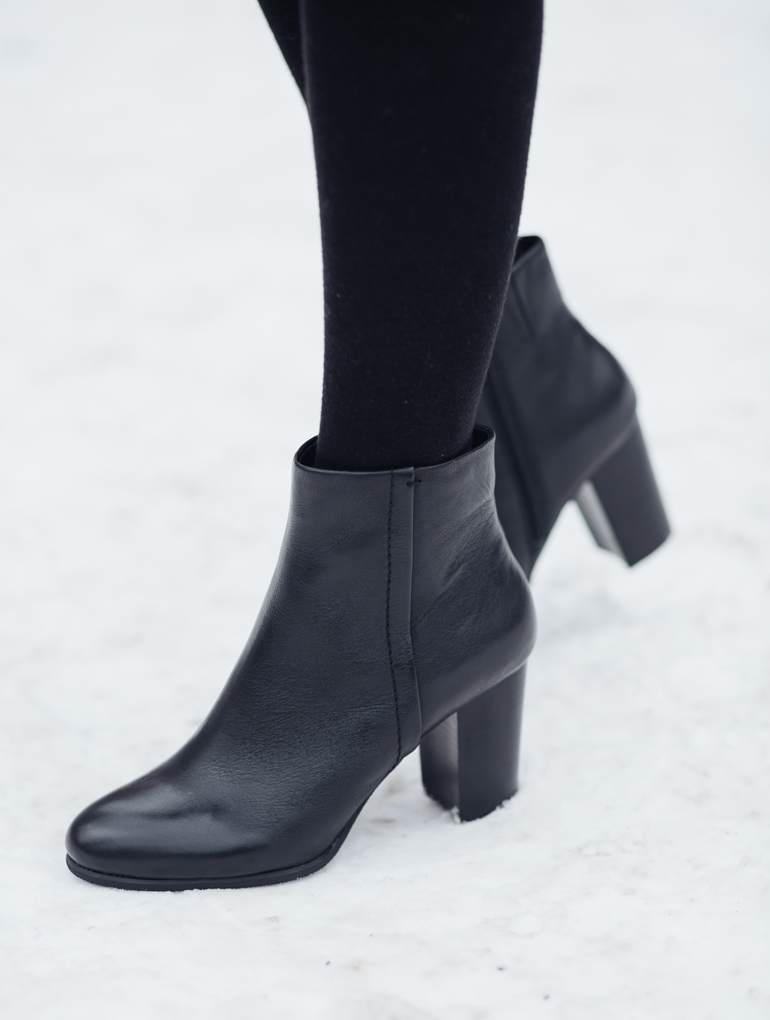 If you've ever read my shoe blog or looked at any of my social media posts, you would know that I am a huge fan on Vionic Shoes. I've tried out their orthaheel sneakers & comfortable espadrilles to name a few!
They're a company that makes incredible shoes with an orthotic-style orthaheel insert that moulds to the foot. Someone with high arches like me has trouble with regular "flat" insoles, but all of my Vionic shoes hug my arches. That way, I can walk all I want without getting any pangs of pain from my feet into my shins.
It's actually quite difficult to get used to other shoes once you've walked in Vionic footwear! So happy that now I have these amazingly comfortable ankle boots with enough of a high heel to make them stylish.
Love the amazing leather they're made of too! I see myself finally getting out of my usual go-to sneakers & strut around town in these puppies instead. And of course, they're black so they'll work with everything!
Unlike what it looks like in these photos, they aren't snow proof, but be sure to spray them (and any leather/suede) shoe with a waterproof shoe spray to protect from moisture & salt stains!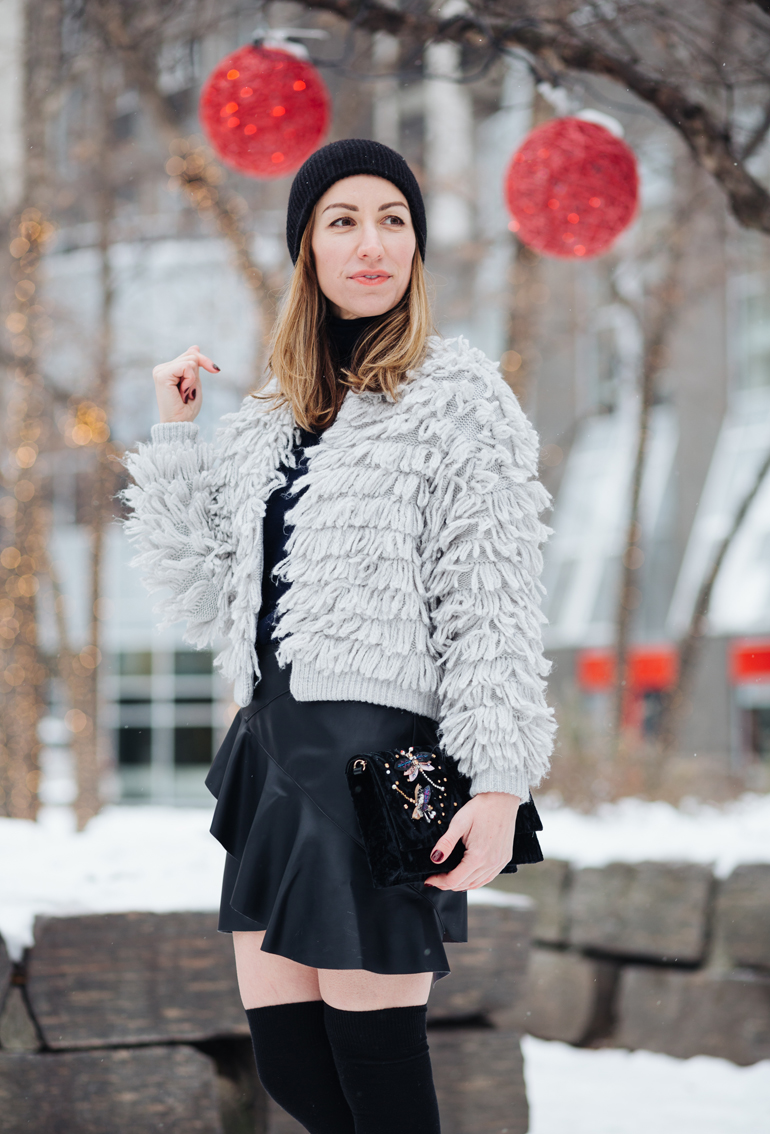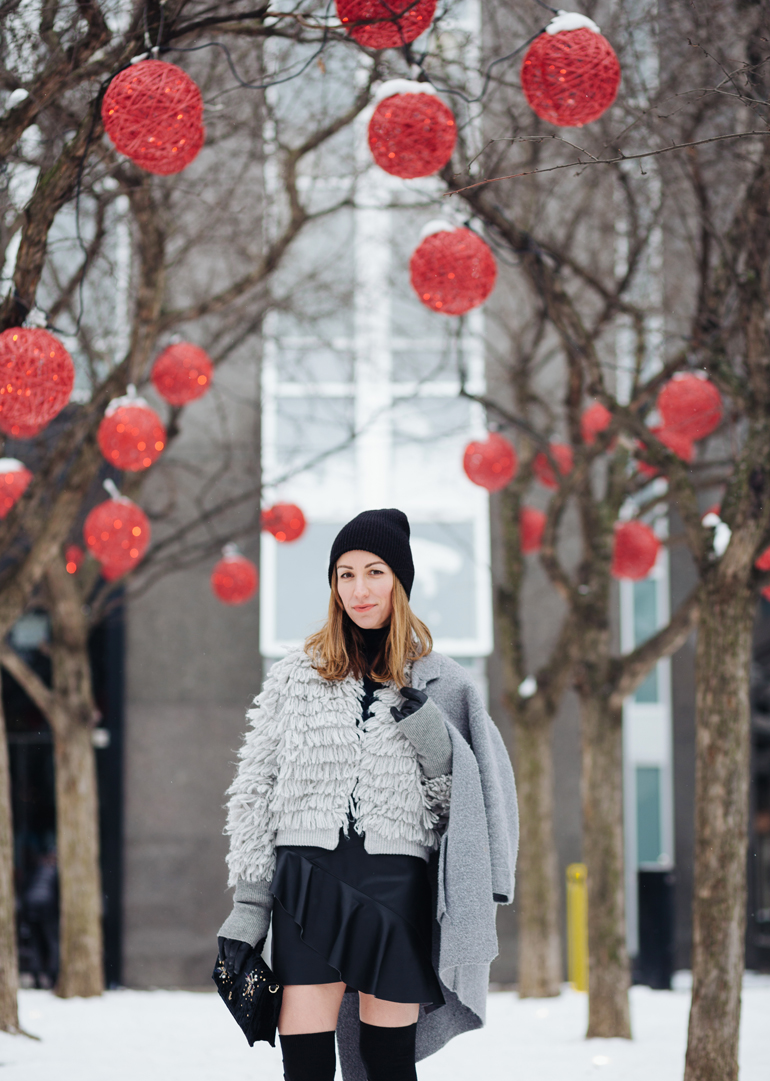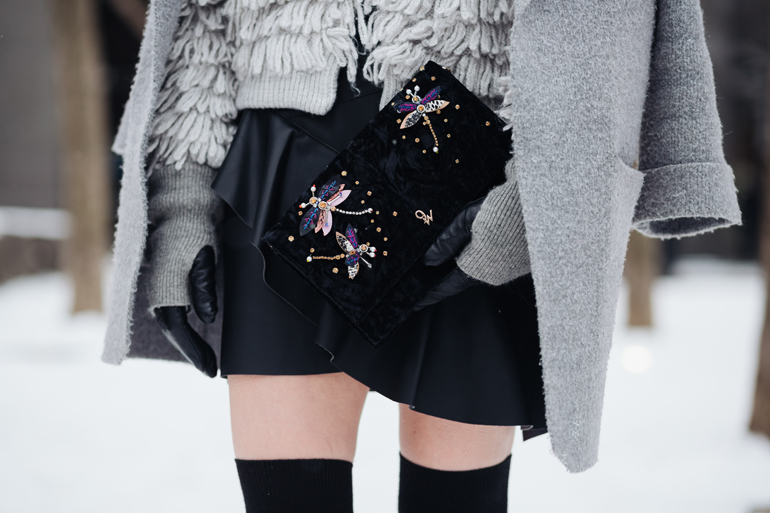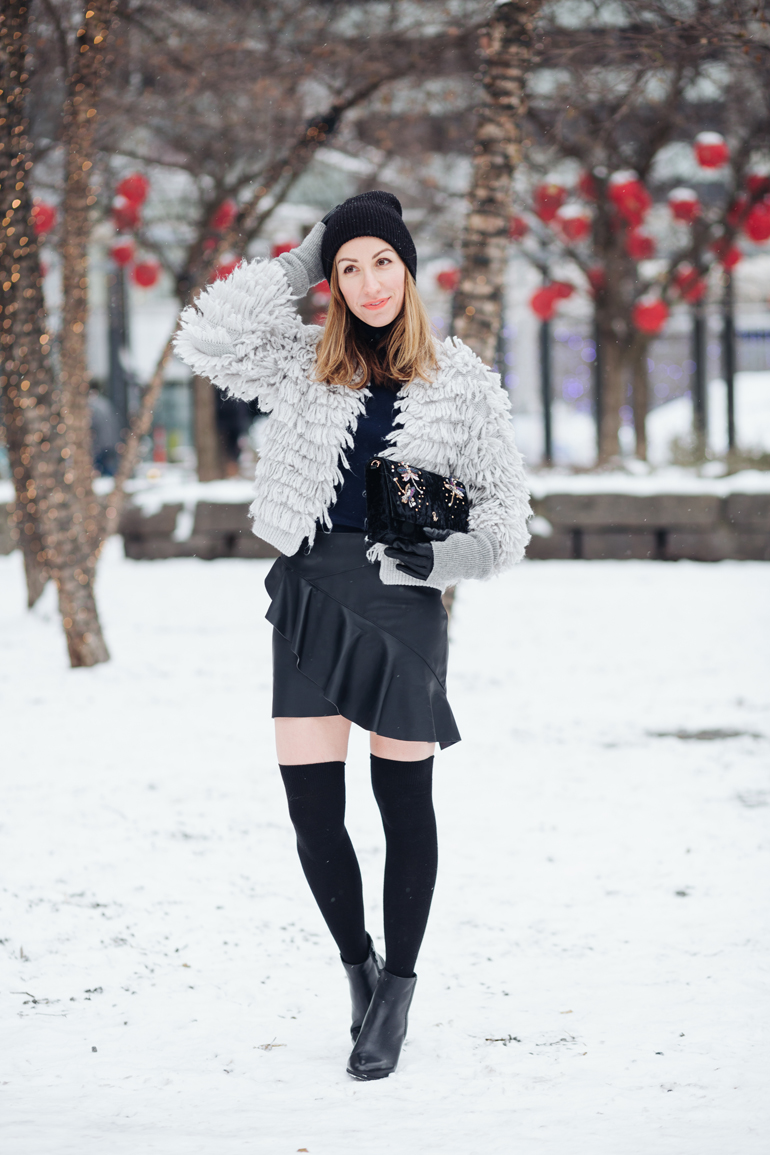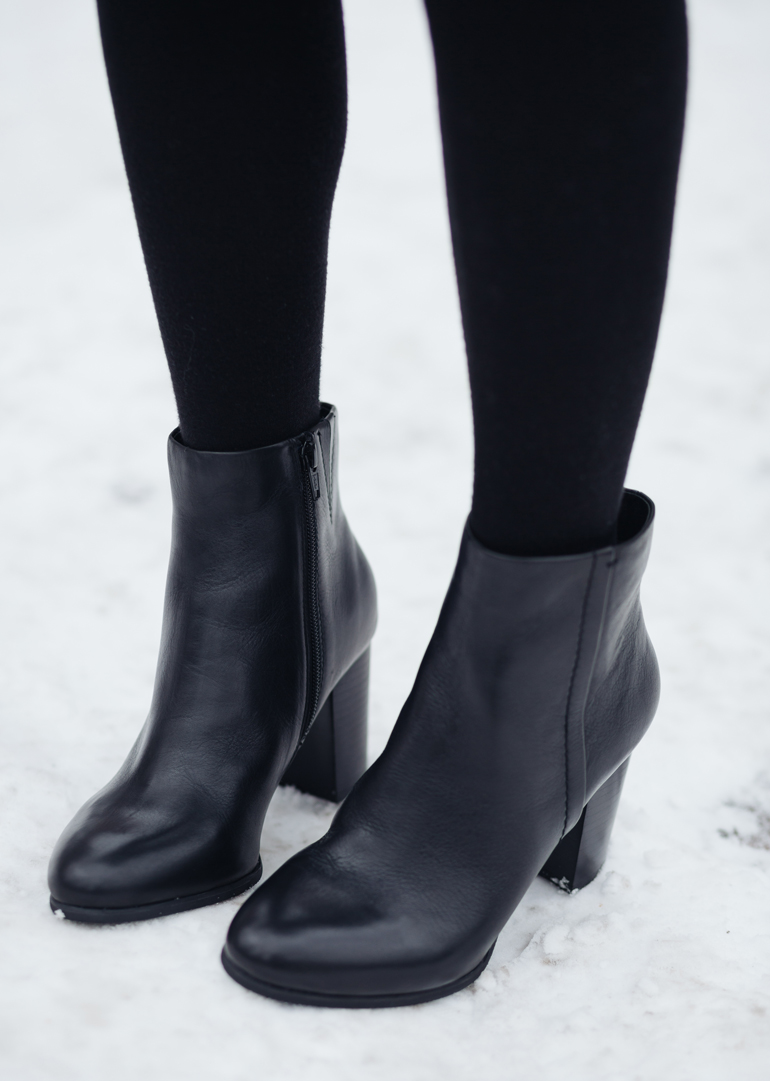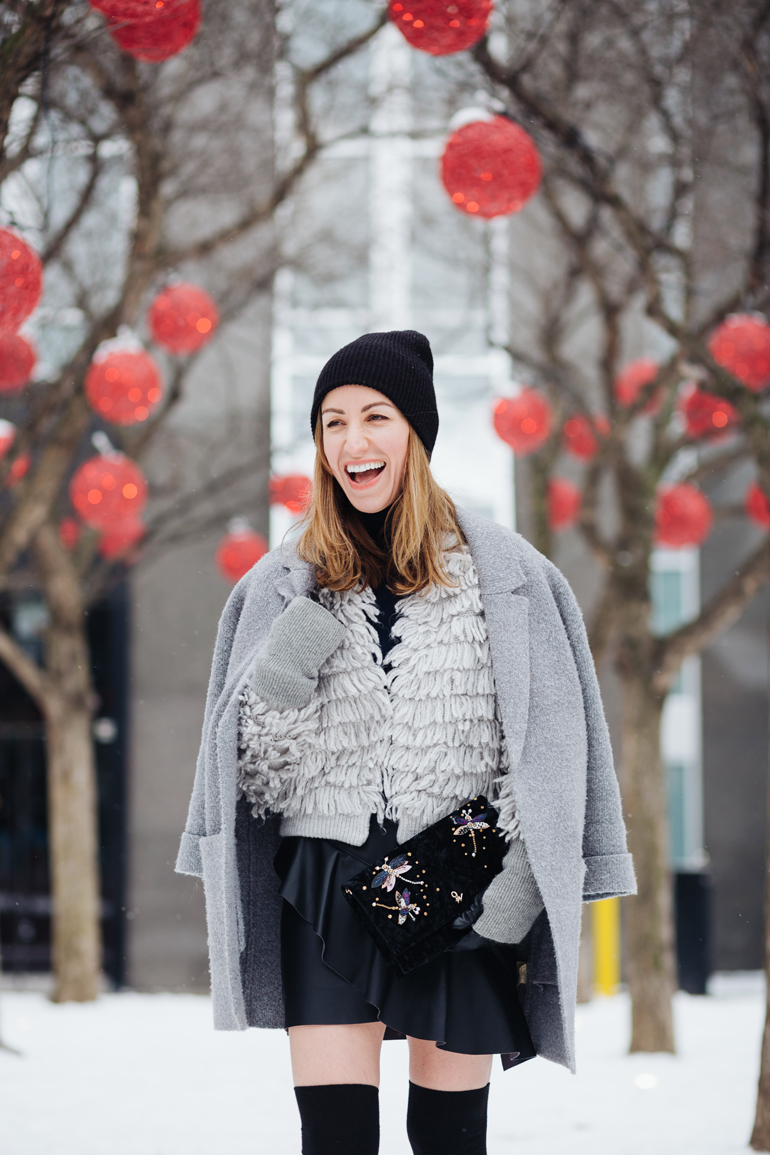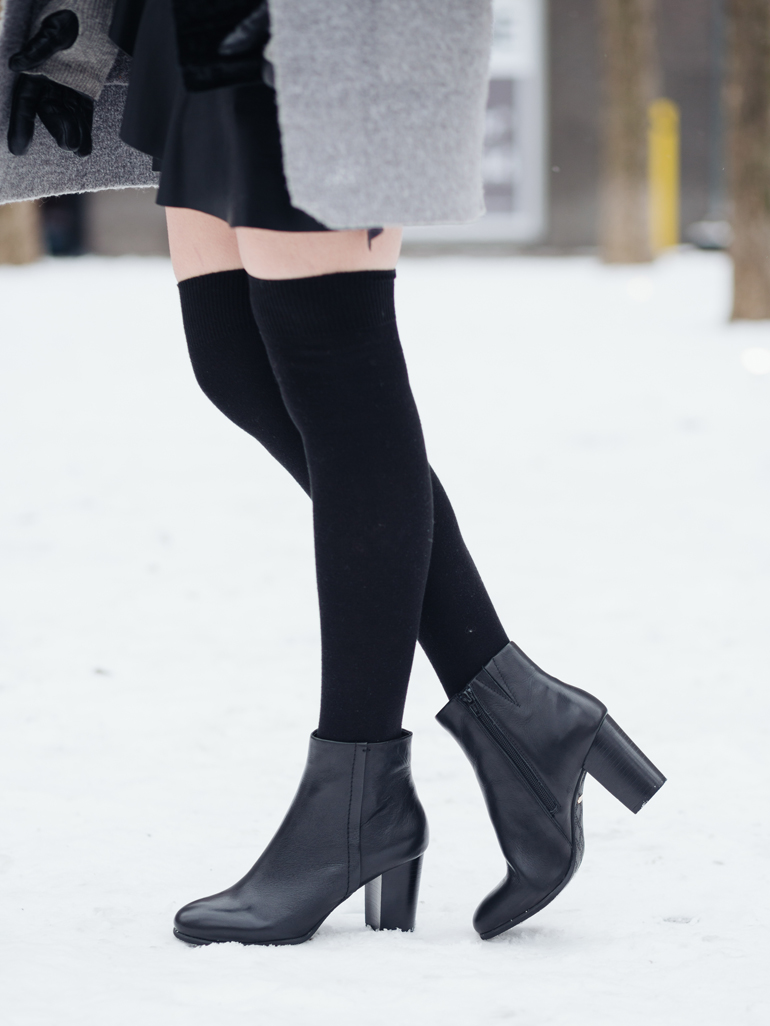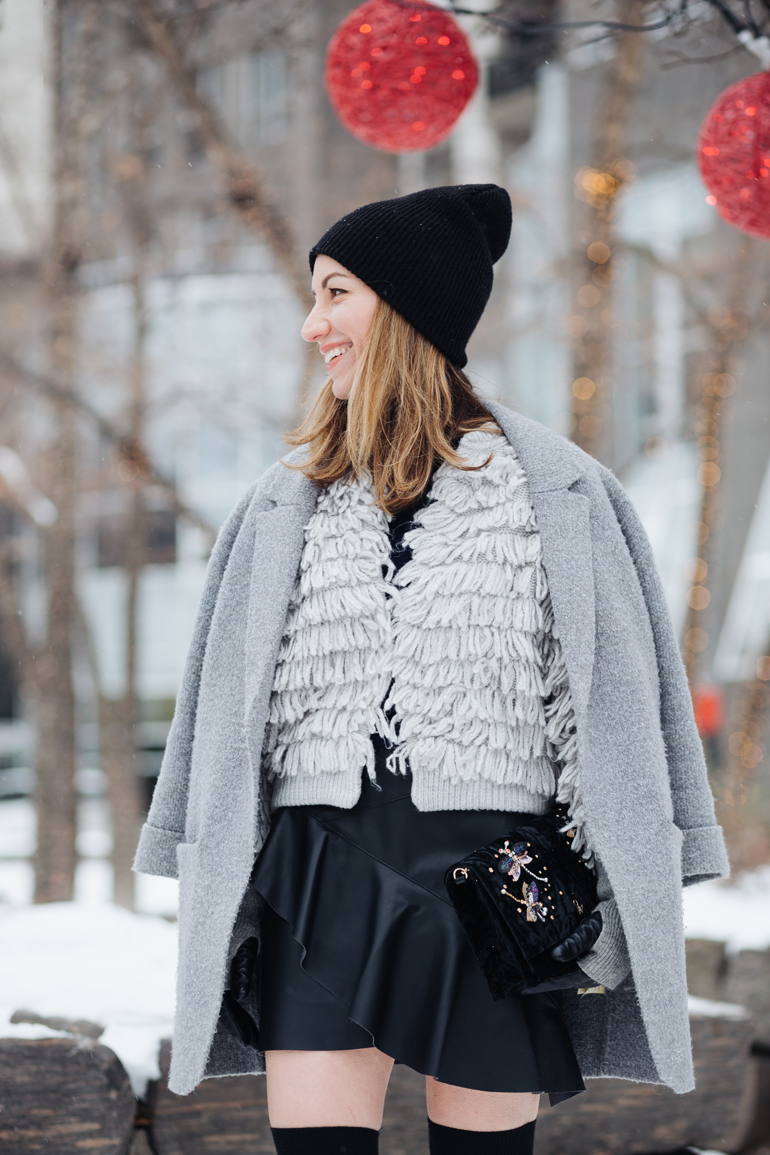 xo ShoeTease