Ever wanted to shop for the most coveted sneakers & sportswear items all in one place? I know I'm always on the search for a one-stop shop that carries the best in store for niche products (especially shoes!).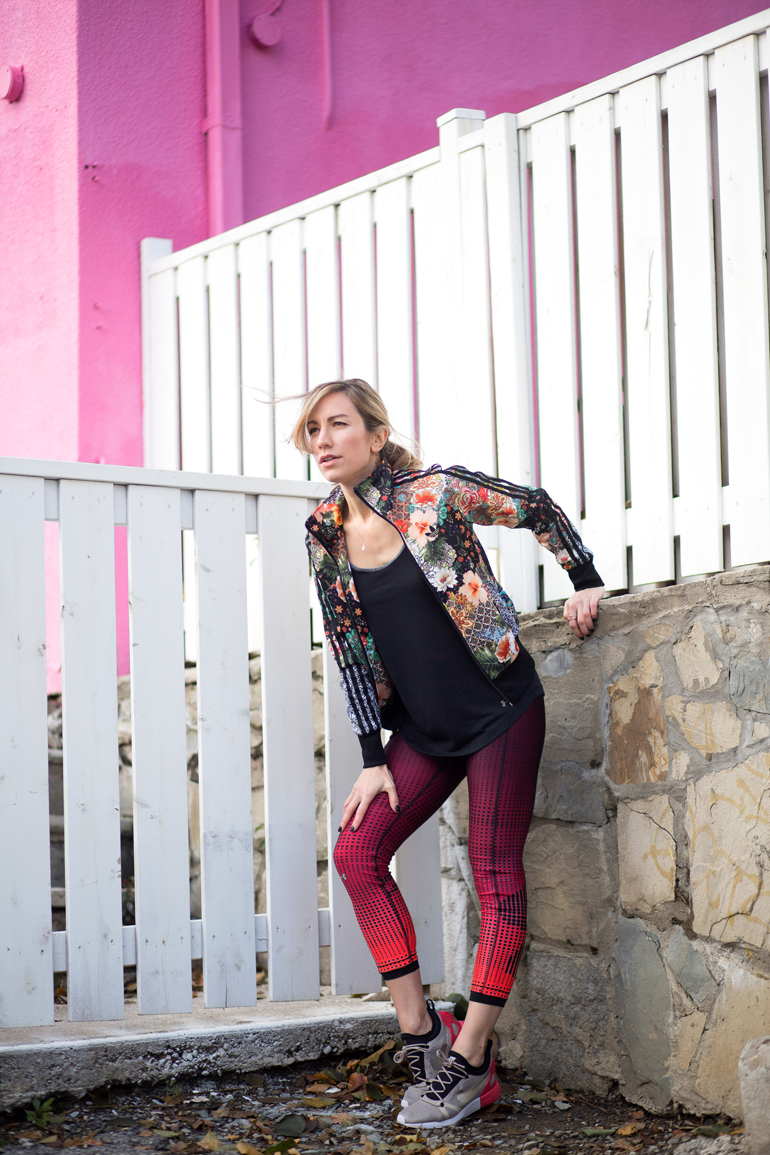 Hibbett gifted me with the products featured in this post & compensated me for this review, but all opinions expressed are my own.
Hibbett Sports has a long trusted history in the sports apparel business, having had retail stores open throughout the Southern US for over 70 years. Since opening their online store over at www.hibbett.com during the summer, they now offer a vast assortment of sports and athleisure brands in both footwear & clothing — in addition to team team gear — at the click of a button.
And we're not just talking about a simple online shopping experience, either. Hibbett's e-shop offers a heightened version of digital shopping with tools such a 'True Fit' that allows for you to easily find the correct sizing in each brand. As someone who has used it, I can safely say that it totally works!
I shopped this outfit head-to-toe from Hibbett, selecting my sizing from the tool's suggestions. I was honestly hesitant about how it would work, but as you can tell from this post, there was absolutely no issue with fit or sizing. Every item, including the shoes, fit me to a T!
You can also view every item on Hibbett's website at a 360 degree angle & zoom in to each sharp photo to know exactly what you're getting. When I received the items, there was absolutely no discrepancy between what I saw on the website & the items that I received, making the look flawlessly fall together.
This is especially important if you want to color match, like I did with these Nike Dual Racer sneakers, Under Armour sports leggings & Adidas floral bomber jacket. Hibbett offers so many different dark & non-black leggings, tops, jackets & more. I was so happy to be able to indulge in my current love of coral & burgundy in a sportswear outfit! The black Under Armour sports top wasn't an issue with color, being black & all 😉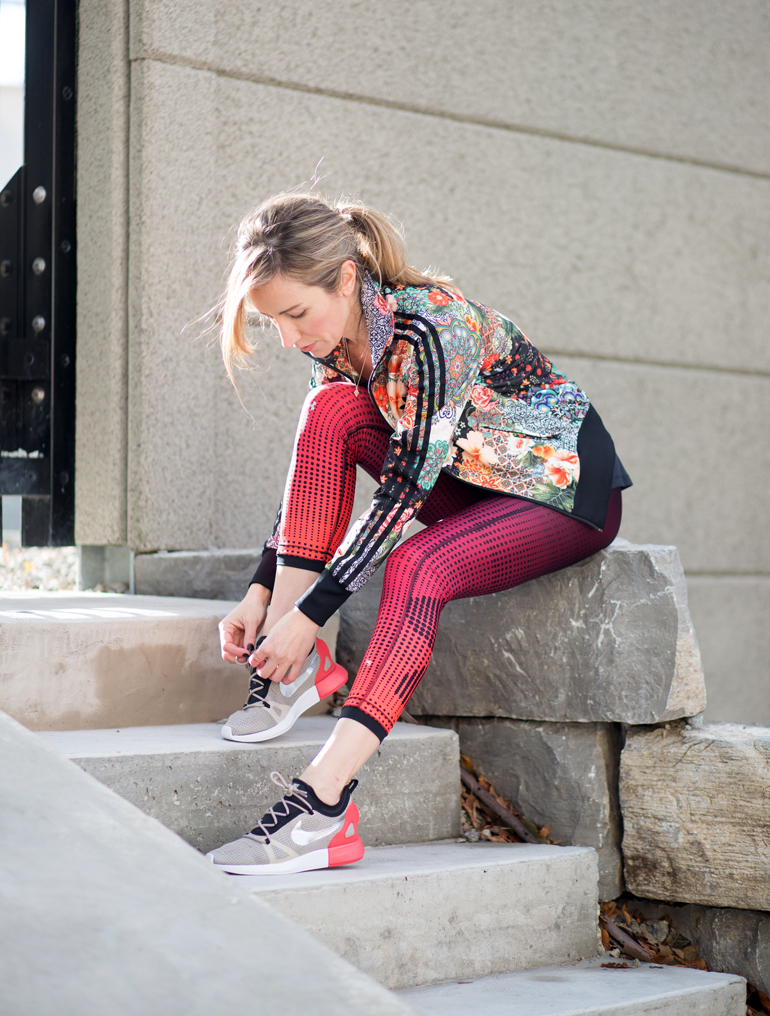 Another great e-shop feature over at hibbett.com is the 'Shop the Look' styling section. If you're unsure what to wear with what & are looking for some styling inspiration, you can browse & directly shop the pre combined looks. I'm not going to lie: I definitely checked out this section of Hibbett's website before putting together this gym-ready look!
Along with being able to compile a wish list (perfect of the holidays!), informative shopping guides & a great suggestion of related items, Hibbett also offers a full access loyalty program & award redemption online.
And most importantly, they offer a 60 day free shipping & free returns policy, which can be done online or in person at any of their 1,000+ store locations in the US. As someone who tends to buy multiple items & sizes in order to only keep the perfect pieces, free shipping & returns is always a priority for me when I shop online.
One of my favorite aspects of the Hibbett Sports website is that it provide athletes, fitness enthusiasts of all ages — & let's not forget sneakerheads! — with access to newly released, exclusive & hard-to-find athletic apparel and footwear from brands like Nike, Adidas, Under Armour, Jordan & more.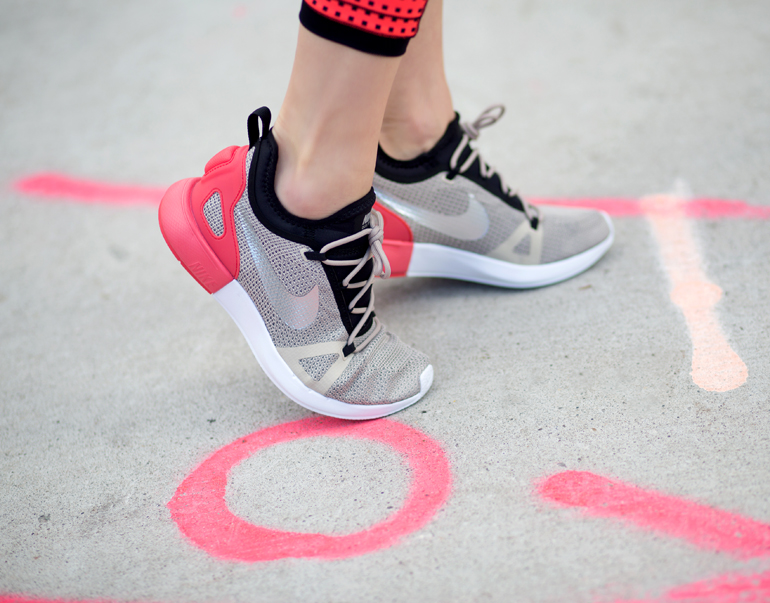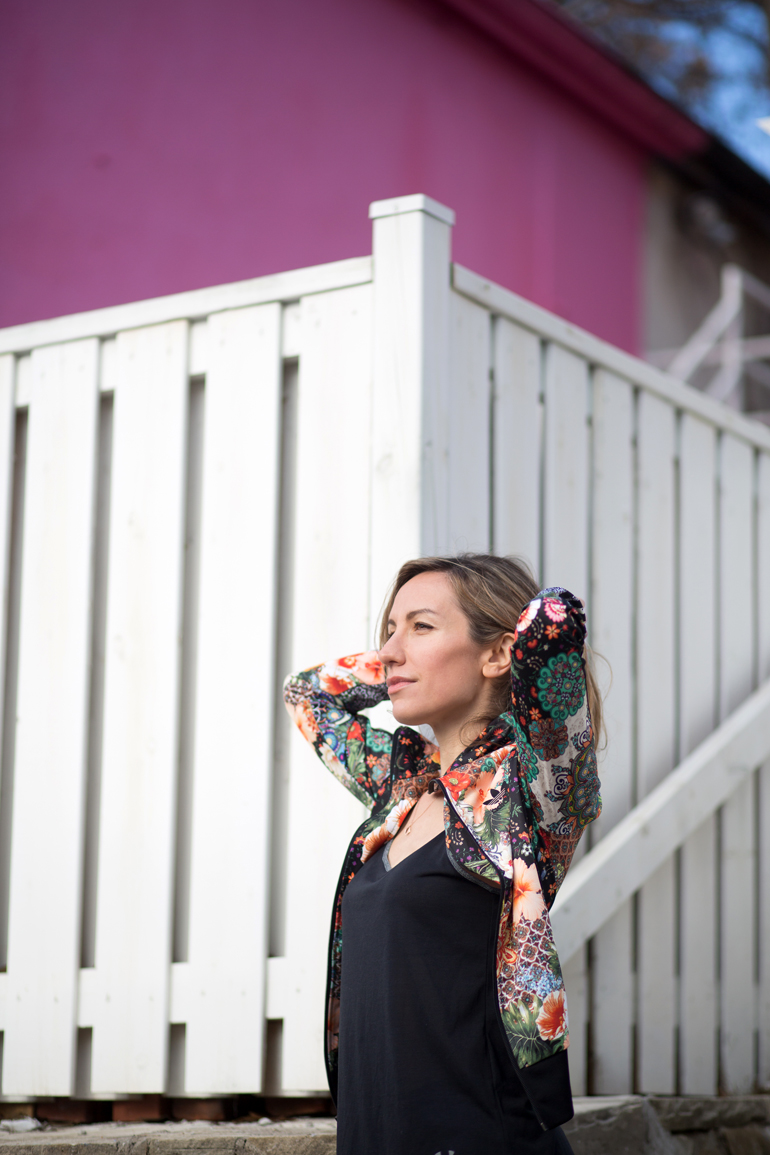 Their 'Launch Calendar' is all kinds of awesome too. Here, you can peruse the latest & most coveted sneakers along with their launch date, so you know when to snag your favourite shoes! You can even set up text message alerts to ensure you can get with your purchase as soon as the item is released. Now that is some serious new sneaker stalking for sports shoe lovers! I know I've been keeping track of a few styles myself 😉
I'm so excited to have gotten these amazing items (and all in one place!) at the perfect time. I've been hitting the gym quite hard & new sportswear was definitely in order to keep me on track into the new year! It's also incredible how much more motivated I am to go to the gym or go for a run if I'm wearing comfortable, high performance gear that has a fresh new look.
More about Hibbett Sports:
Hibbett Sports, headquartered in Birmingham, Alabama is a leading athletic-inspired fashion retailer with more than 1,000 stores, primarily located in small and mid-sized communities across the country. Founded in 1945, Hibbett stores have a rich history of convenient locations, personalized customer service & access to coveted footwear, apparel and equipment from top brands like Nike, Adidas and Under Armour.
Today Hibbett is the largest company headquartered in Alabama with 9,200 employees nationwide. Consumers can browse styles, find new releases, shop looks and make purchases online or in their nearest store by visiting www.Hibbett.com.
Follow Hibbett on Instagram & Twitter: @HibbettSports
xo Cristina