With a growing number of kids being bullied online & off, more action needs be taken to put a stop to it.
Which is why the Canadian Safe School Network has teamed up with YoSox for an innovative #standtogether campaign that launches today. And yes, it has something to do with these fun socks!
#STANDTOGETHER Anti-Bullying Campaign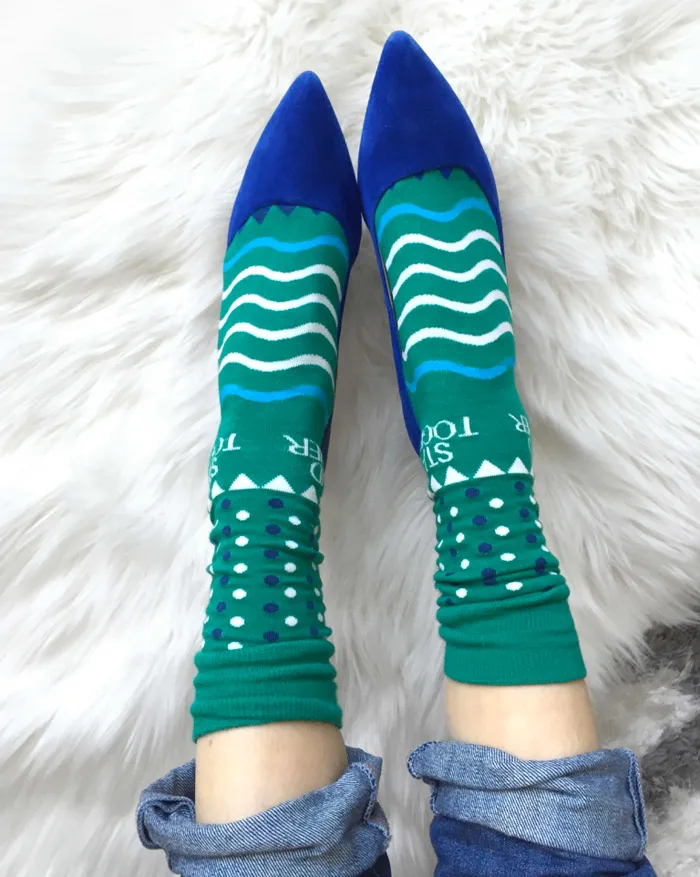 RELATED POSTS:
Social media has become such an integral part of our lives, not to mention for children & teens, who've grown up with the internet. Studies show that 39% of Canadian students sleep with their cellphones & a third of that number's online interactions are not monitored by a parent.
Kids get bullied for a slew of reasons. But did you know that 70% of reported bullying is because someone acts or looks differently? From race, fashion to religion, any factor that renders a distinct , can play a part.
Cyberbullying enables anyone to hide behind the mask of anonymity, all at a click of a button. Not being able to gage another person's reaction makes cyberbullying that much more harsh & detrimental.
And because there is no easy "off" switch, cyberbullying happens 24hrs a day, even while apparently safe in one's home.
More than 50% of teens have had at least 1 unfortunate negative experience on social media, while 33% of cyberbullied students report symptoms of depression. Not to mention the acts of self-harm & even suicide that can result from it.
The #STANDTOGETHER campaign is an initiative to celebrate uniqueness & differences in individuals.
YoSox x Canadian Safe School Network Collaboration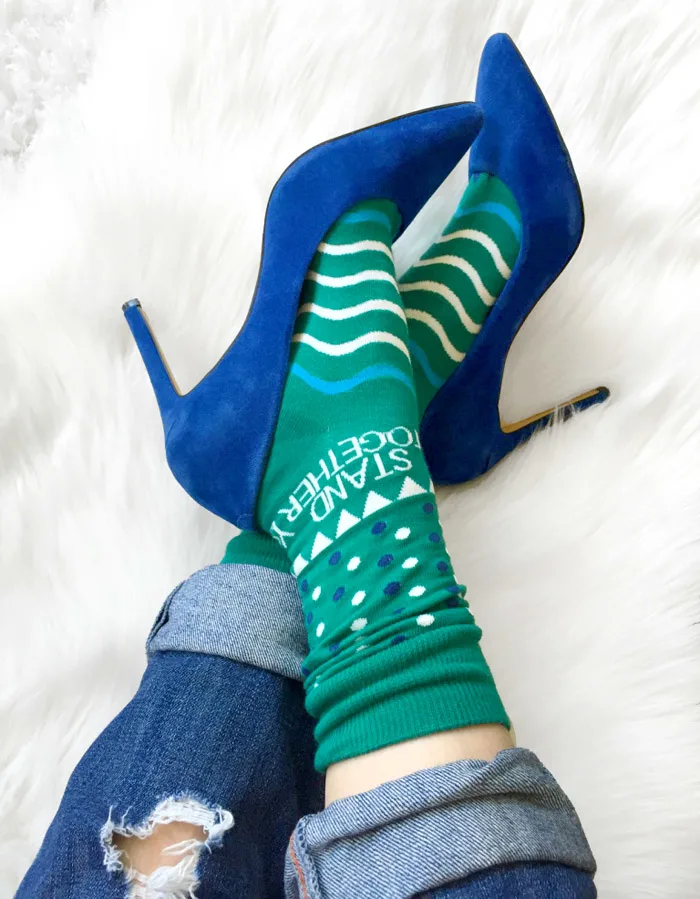 The Canadian Safe School Network believes that standing together & speaking out against bullying is the best approach to tackle the issue. Each person is unique & that's what makes us great!
So the CSSN + YoSox designed 4 sets of very different socks full of personality, to generate some buzz & online chatter on the issue of bullying. But they're also taking it one step further.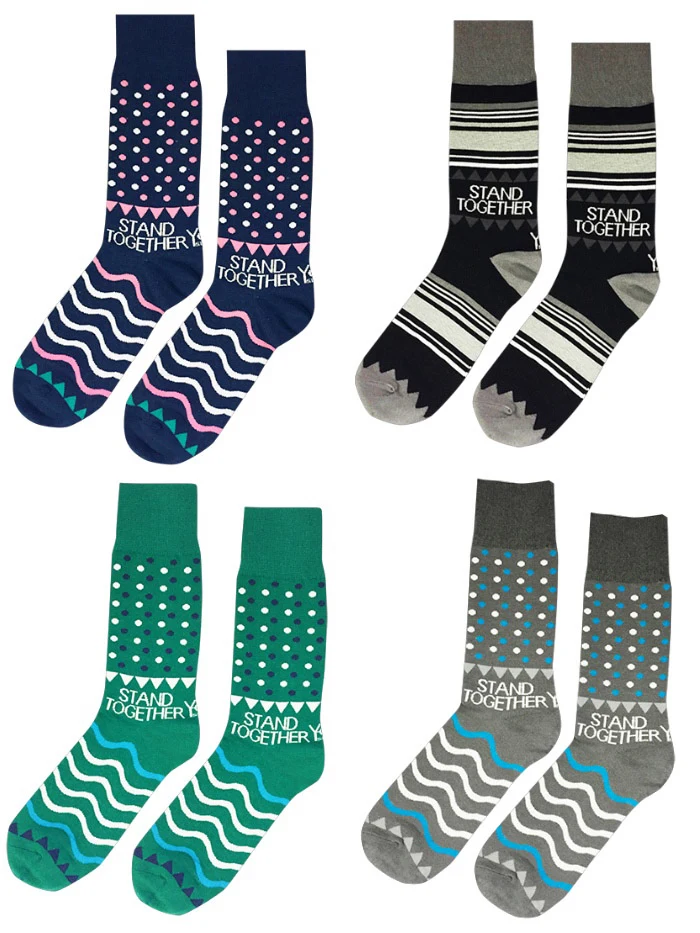 For every pair of #standtogether collection socks purchased, YoSox will be donating part of the proceeds to the Canadian Safe School Network to help fund their anti-bullying programs & initiatives for youths. These include programs such as: Life Up, Press Play Documentary Contest and BullyStop hack-a-thons.
So let's speak out, stand up and help put a stop to bullying (and get our funky sock styling on). Perfect for those Toronto Bay St guys (of gals!) wanting to add a little pattern & color play to their basic oxfords!
The socks themselves, btw are made of a soft, breathable cotton-blend material that also happens to be anti-microbial, to keep your feet fresh all day. The extra padding in the heel & toe area makes these YoSox extra cozy!
Find out more about this initiative & grab all 4 sock colors from the #standtogether collaboration, right here!
xo ShoeTease
Cristina is the chief editor, fashion & shoe expert here at ShoeTease. As a seasoned stylist and women's fashion & shoe designer, she boasts over 20 years of experience in the fashion industry. She loves crafting effortless outfits for ladies both online and off and believes that styling advice should be accessible to everyone. Whether you're a styling pro or just starting out, Cristina's here to guide you on your fashion journey! Learn more.