There are so many shoe accessories that can take your current shoes & shoe style to the next level. And more often than not, we forget how socks can so easily accomplish that!

Summer Socks to the Rescue!
So if your summer shoes & sandals are boring you at this point in the season, there is a great assortment of cutesy & sheer summer socks that can make them new & interesting again. Not to mention, they can help transition your flats & heels for the upcoming Fall season.
Now I don't think it's wrong to assume that we're all familiar with the "socks and sandals" conundrum. Some of us love it, lots of us hate it. But there's no denying it's a continuing (and surely evolving!) trend that has tricked down from the fashion bigwigs.
Check out the post I wrote about designer socks and sandals, featuring styles from the 2015 runways. Really worth a look at the fabulousness, even if you'd never dream of rocking it yourself!
We all know, however, that in the end, it really depends on what sandals and which socks we're pairing up, doesn't it? Vintage-inspired ladies style their socks with Keds & oxfords, and it absolutely compliments their look.
Japanese street style fashion is no stranger to the pairing either. But there are many more ways to create a fun summer socks with sandals, pumps & shoes look too.
3 Ways to Wear Summer Socks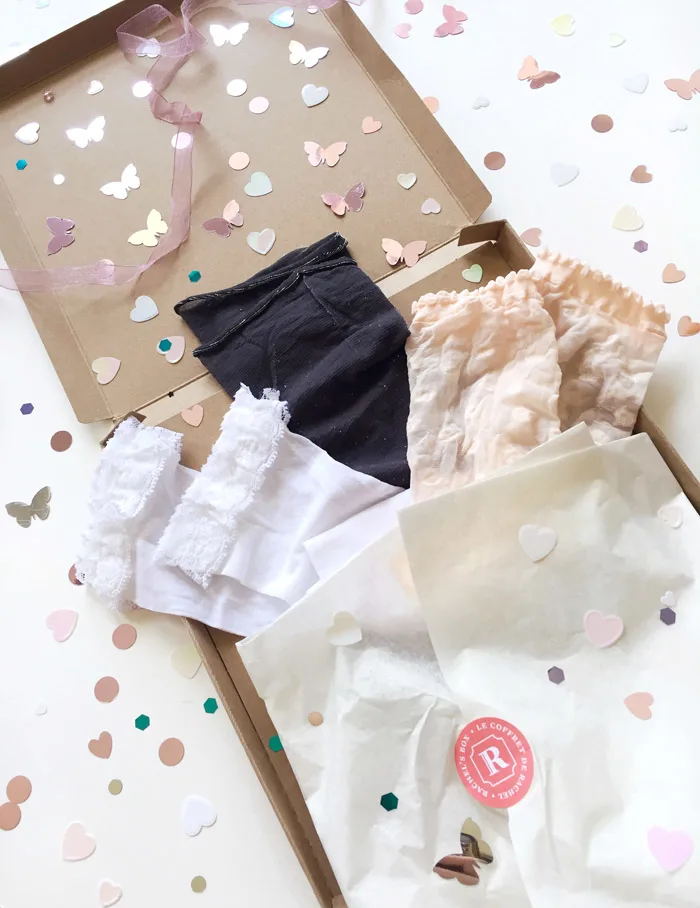 So here are 3 ways to style socks for Spring/Summer, with a little help from the lovely summer ankle socks (c/o) Rachel's Box – Le Coffret de Rachel, the Canadian sock subscription service that caters to your style & hosiery needs.
Subscribe for 3 new pairs each month, or buy individually, this woman-owned e-shop is worth checking out, especially if you like socks & tights as much as I do!
1. Sheer Floral Ankle Socks with Pumps

These sheer, blush-colored floral ankle socks are just too adorable for words! These are my favorite to pair with dark or black pumps, strappy or otherwise.
They make such a statement, that the simpler the shoe, the better. I think they look fantastic with patent leather. What do you think?
2. Metallic Silver Socks with Oxfords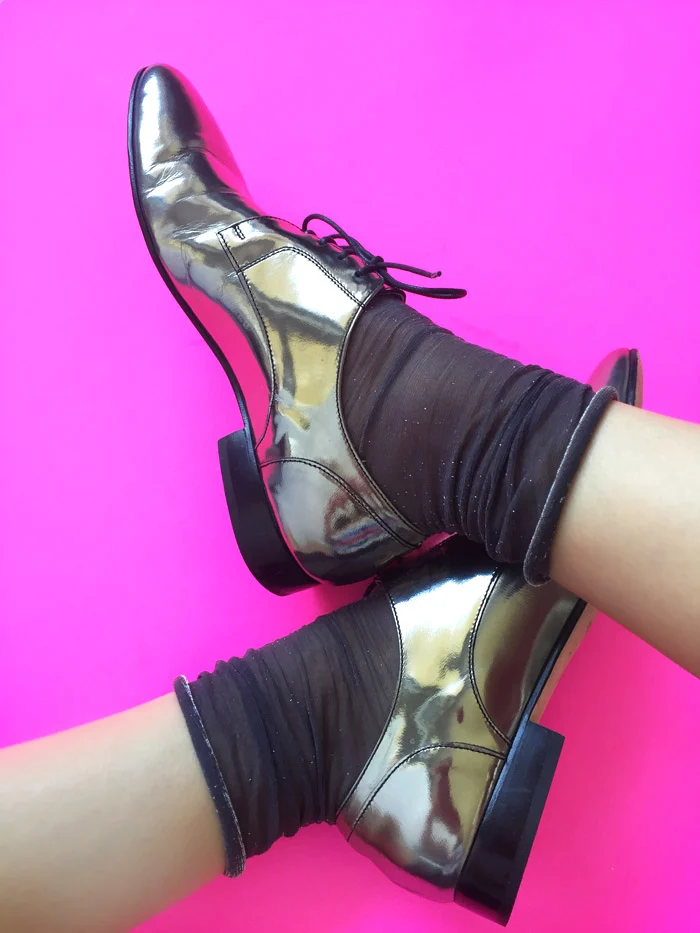 These silver sparkly loose ankle socks are probably my favorite pair from the Rachel's Box collection. And some of my favorite socks to wear with loafers and oxfords.
The metallic shimmer is subtle & they pair well with so many shoes that it was hard for me to pick just one shoe to style with them for this post!
Of course, if you're going to go loud with sparkly socks & brogues pairing, you can't beat a high-shine mirror metallic silver oxford to go with. I'm obnoxious like that 😉
3. White Frilly Ankle Socks with Platform Sandals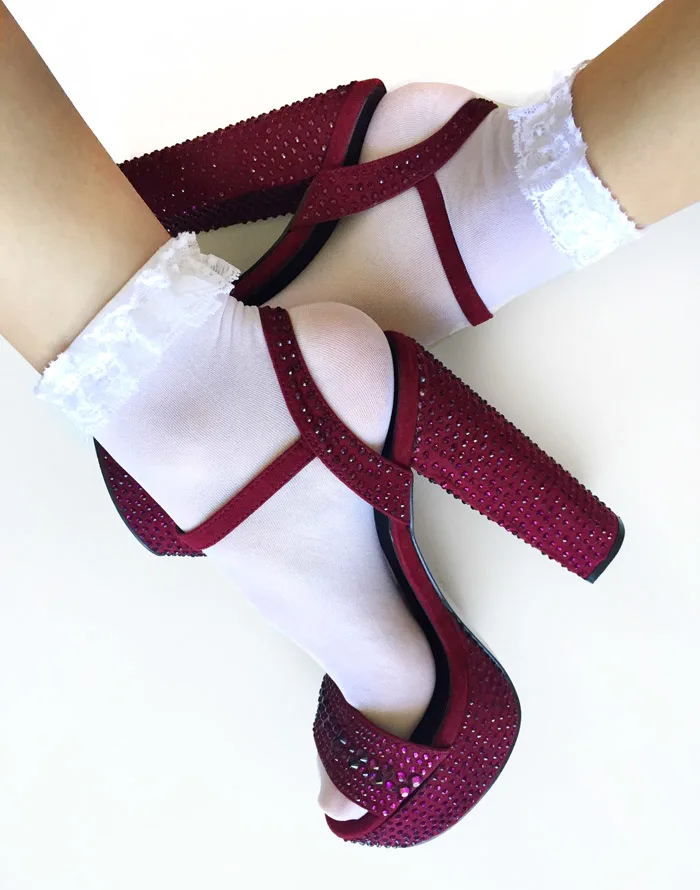 For all of you with the urge to emit the ultimate Lolita vibe (and can pull it off!), there's nothing more suitable than a semi sheer pair of frilly lace summer socks to do the trick.
I mean, didn't we ladies all wear some version of this sock growing up, with our black patent Mary Janes? Ah yes, those Bobby socks! (Or was that just me?). Style with your baddest, highest, platform sandals for the most dramatic effect!
So what is your take on slipping your summer sock-clad feet into a pair of heels, sandals or sneakers? Would you do it!?
Lemme know your thoughts in the comments below 🙂
xo ShoeTease
Cristina is the chief editor, fashion & shoe expert here at ShoeTease. As a seasoned stylist and women's fashion & shoe designer, she boasts over 20 years of experience in the fashion industry. She loves crafting effortless outfits for ladies both online and off and believes that styling advice should be accessible to everyone. Whether you're a styling pro or just starting out, Cristina's here to guide you on your fashion journey! Learn more.