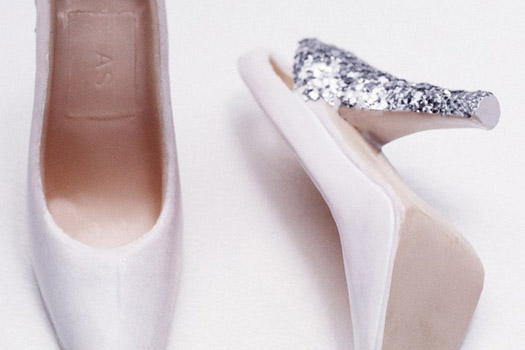 These are just too cute to not share! Not only did British bridal shoe designer Aruna Seth outfit Pippa Middleton's feet for the Royal wedding, UK toy brand Arklu asked Aruna to create heels for the Kate Middleton bridal doll & the glittery heels she designed are absolutely fantastic! If they came in 'real' sizes I'd order a pair for myself; wedding or no wedding 🙂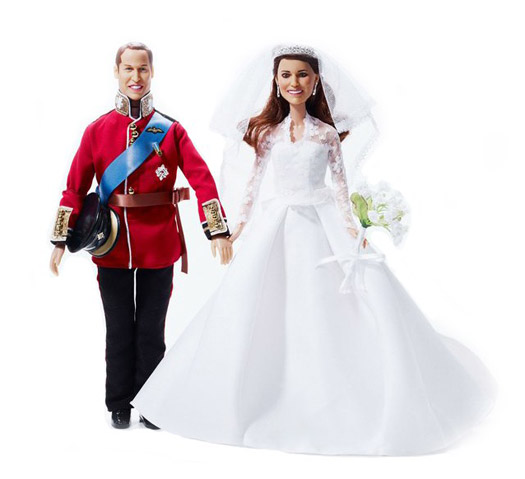 But if you'd like a similar pair, the crystal embellished satin Cerise shoes from Aruna's present collection is a great alternative (see below).
Too bad the Kate Middleton & Prince William dolls are so freakish looking!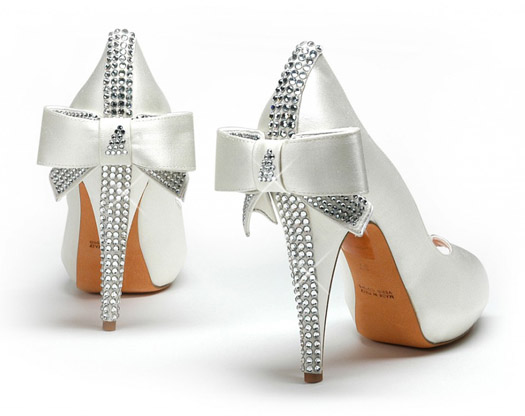 xo ShoeTease
Photo Credits: ArunaSeth.com & WWD.com