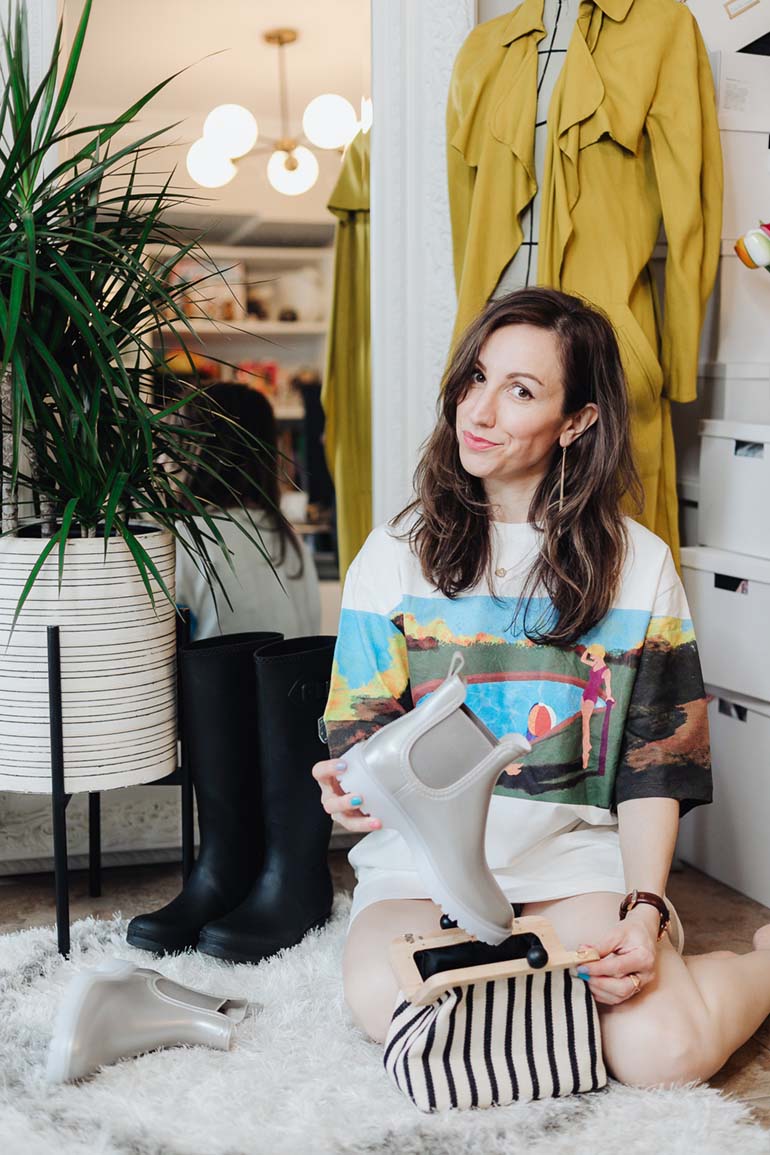 It might almost be summer, but with the amount of rain we've been getting here in Canada (and most of North America!), it hasn't felt like much of one! So here are the best ankle rain boots for Women to put a jump back in your step…and puddle 😉
The Best Ankle Rain Boots for S/S 2019
---
Quick-shop Women's best ankle rain boots for S/S 2019:

---
Ankle rain boots are extremely functional: they're not bulky (or hot in summer!) like their tall counterparts, protect your dainty shoes from damage, but that does't mean that they can't be cute & stylish at the same time!
Spring Summer 2019 has a slew of great ankle rain boot style that will fit anyone's lifestyle, while keeping our toes dry. Some you can even wear all day to your corporate casual workplace.
The one's I'm holding above are the Plymouth rain boots from Cougar Shoes' new Spring 2019 collection & come in 3 fabulous shades. And no, they don't actually fit in my purse (as much as I wish I could be like Mary Poppins!).
Below are some of my favorites in store for the season, from printed florals, leopards, glittery rubber & eye-popping brights to more subdued go-everywhere designs! All are under $150, while most are way under $100!
Leopard Print Ankle Rain Boots – Spring/Summer 2019

Leopard print anything is so trendy right now & I just love this animal print on a low rain boot! Because we're talking ankle height, they're more subtle than a high version.
They're also so much fun & the perfect antidote to a muggy, rainy day. I love these laced ones from J.Crew, which are currently 50% off (and less than $50!).
Black & Fashionable Ankle Rain Boots – Spring/Summer 2019

You can't go wrong with a black ankle boot, no matter what the function! A black rain boot is a perfect go to that'll take you to the office & to dinner later on, while keeping your feet dry. You can opt for a super shiny pair like the Tinsley style from Sam Edelman (now under $40) or these slick ones from Jeffrey Campbell.
Or, for something different, grab a matte ankle boot for a more subtle look. These heeled one, also from Jeffrey Campbell (that also come in a slew of colors) are pretty spectacular!
Silver & Futuristic Ankle Rain Boots – Spring/Summer 2019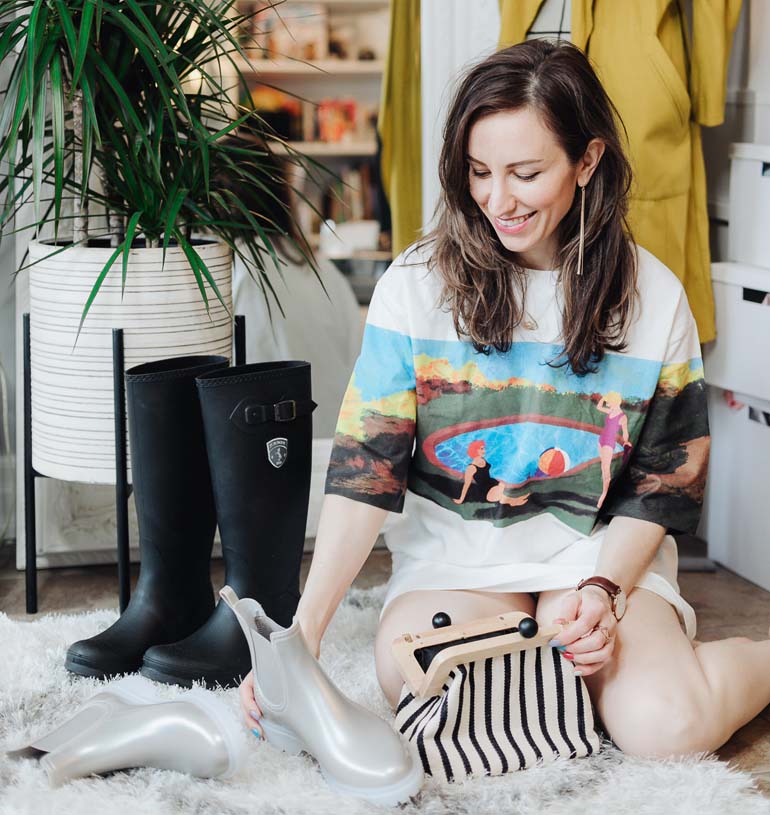 Big for Spring/Sumer 2019 is a silver boot. I was already wearing my space-age silver Hunter rain boots myself in 2014! And why not transfer the fun trend onto an ankle boot in less than ideal weather?
J.Crew has this silver glitter boot on super sale at the moment which I'm feeling. I'm also loving the Western twist on this silver Chelsea rain boot from Calvin Klein Jeans so much. And it's 40% at the moment!
Fun & Floral Rain Boots – Spring/Summer 2019

Spring florals never tire & they're just so fun on rain boots! My faves? This dove grey low rain boot from Crocs with its fun floral elastic. I'm also loving this subtle black background floral print from Cougar Shoes for those who want a simple, subtle foral.
Colorful Ankle Rain Boots – Spring/Summer 2019

Of course, to spark some colorful joy during a rainy day, you can't beat a good colorful rain boot! From bright orange, yellow to blues & greens, there's enough variety for anyone's color of choice!
Yosemite's ankle rain boots for women has fun with contrasting pastels, while Jeffrey Campbell's "Hurricane" rain bootie packs the punch in glossy orange (and many more shades) with an added chic chunky heel.
---
So those are what I believe to be the best women's ankle rain boots for the Spring/Summer 2019 season. What are your go-to rain boots for the warmer months?

xo Cristina