A lace dress is the perfect choice for many occasions, both formal and casual. If you pick the right shoes to wear with a lace dress you can go anywhere. Literally!
This post will outline the best shoes to wear with a lace dress of any kind, in 2021, for various occasions.
Looking to wear a pretty black lace dress to cocktail party? Or wanting to wear a white lace dress to a church ceremony, wedding or even a lace dress to a holiday party?
No matter the event, I have found the best shoes for you to wear it with!
Lace dresses are a perfect combination of flirty and classic elegance, and the lace texture adds an extra element of interest. Aside from being beautiful, the best thing about lace dresses is their versatility.
Lace dresses come in various styles and lace fabrics. Some fabrics such as embroidered net lace, and chantilly lace, cater to more formal looks, such as wedding and formal gowns.
Other lace fabrics such as broderie anglaise and crocheted lace, when used for dresses with looser fits and shorter hemlines, are often better suited for more casual styles.
Of course, the heels, flats or boots, jewellery and even purses you choose (I help you with that too!) will make your lace outfit look more or less casual. Wearing a lace skirt and want to know how to style it with the right shoes? This post will help with your lace skirt styling too!
Interested in what shoes to pair with a specific dress color, no matter the material? I have written many posts about shoe and dress color pairings, if you're interested!
However, due when choosing a shoe color to go with a lace dress, I would keep your shoes one color, vs multi colored.
Shoes to Wear with Lace Dress to a Formal Occasion
Before we get into the nitty-gritty of the best shoes for lace dresses, I have selected some of the prettiest lace dresses, in store now.
Some faves are from Net-a-Porter, but as the prices there are a bit steep, I have linked to more budget friendly options from Nordstrom, below:
---
Shop Fancy Lace Dresses:

---
1. Minimalist Sandals with a Lace Dress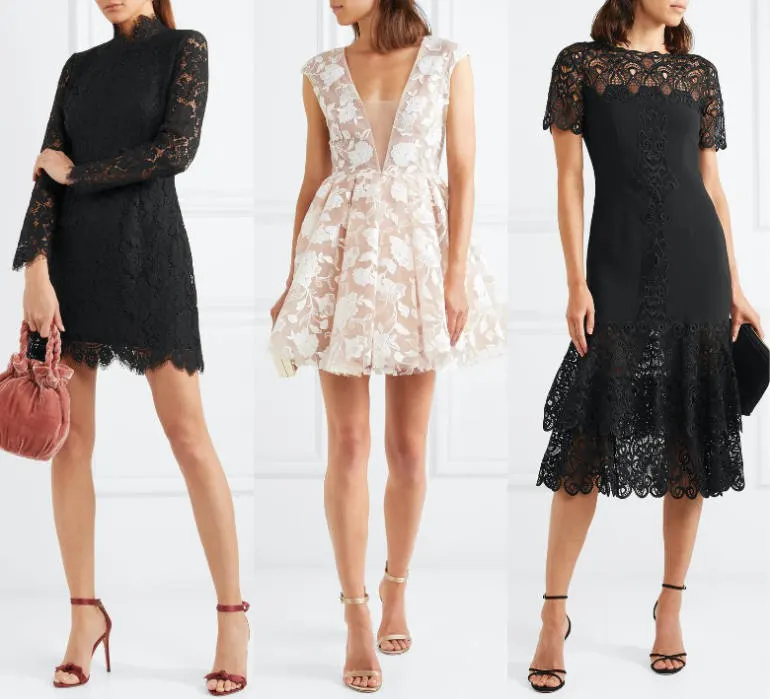 Perfect for a cocktail party, wedding reception or chic soirée, a minimalist sandal is always a good choice! This is my preferred shoe type to wear with a short lace dress, and midi dress alike, as it elongates the legs.
A block or stiletto heel will work well too, but remember that the thicker the heel, the more casual the shoe and outfit will look. A more slender heel will almost always give a more refined and elegant look. These are elegant shoes that go with everything!
I'm a big fan of Stuart Weitzman's Nudist sandals and you can't go wrong with a black or beige pair. If you're looking to spend a little less Kenneth Cole has this fantastic high heeled sandal!
A low kitten heel is another alternative, but it may make the outfit more casual. However, if your shoes are sleek and strappy, you can definitely get away with it, as not all of us are comfortable in high heels! I found this pair of kitten heeled ones the other day and it's a stunner!
You can stick to black or nude-for-your sandals, but if you're looking to add a little sparkle to your step, a gold or silver metallic shoe is always a great idea. And metallic shoes look great with virtually any dress color too!
2. Pointed Toe Pumps with a Lace Dress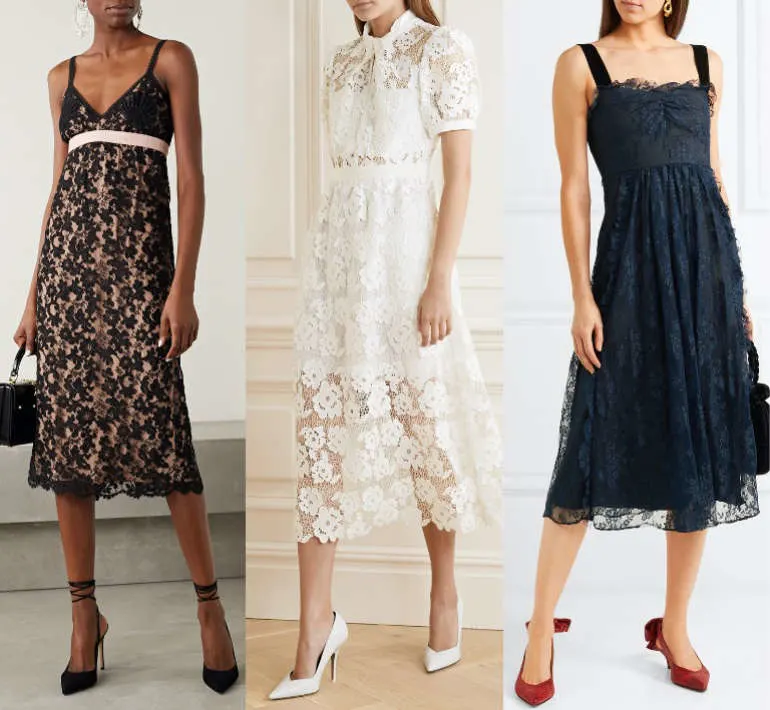 A go-to shoe style that goes with any dress, and yes even a lace dress is a classic pointed pump. I believe that it should be in every woman's closet. It's a simple shoe with a classic silhouette that it will suit almost any outfit.
The fancier the occasion, the thinner the heel, especially when it comes to closed-toe heeled shoes. So I would suggest a stiletto pump vs a block heel, which will make your outfit more casual.
And remember, the higher the heel, the longer your legs will looks, especially in a short lace dress!
Should your pointed pumps match your dress color? They definitely can. I love matching shoe colors with a long cocktail dress. This can sometimes look a little matchy-matchy and bridal party-like, depending on the exact lace dress and shoe pairing.
3. Stylish Flats with a Lace Dress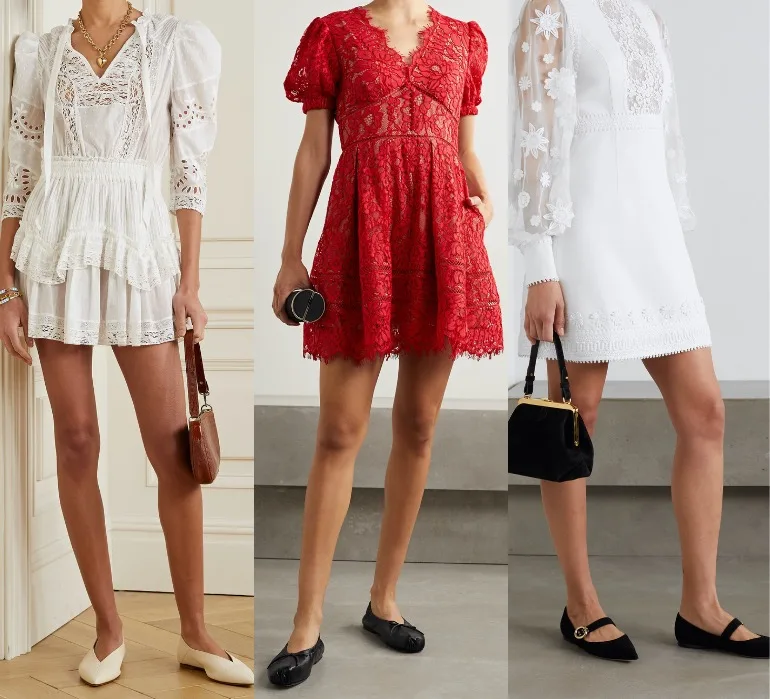 If heels are not your thing or just not possible for you, a simple flat in a fashionable shape works best. Why? Because nothing will dull a pretty lace dress outfit faster than a flat that's way too casual or looks outdated.
Right now, flats that are pointed or almond shape are great choices. Best to avoid rounded toe ballerina flats that not only look passé & frumpy, but are much more casual. And your formal lace dress is definitely not!
Don't be shy to wear a pair of flats that shoe toe cleavage! This will add some je-ne-sais-quoi to your shoe style.
4. Mules and Slides with a Lace Dress
Wanting to style your lace dress with a fashionable shoe of the moment? Then go with a mule!
A slide-on closed-toe shoe may look a bit more casual, but it really depends on the specific shoe style and dress that you're pairing it with. If it's bejewelled, like the one above, it can look very fun and fancy!
Just a note that mules can be difficult to walk in if you're not used to them. Especially if they're open toe. I would avoid them for long weddings or receptions.
Or any event where you might have to walk or stand around a lot, like a garden party. Nothing worse that your heel getting stuck in the grass and walking off without it!
If your lace dress is lingerie inspired a slip-dress, wearing open toe mules can make your outfit little boudoir themed. So please keep this in mind, if your even caters to a more conservative crowd.
5. Boots to Wear with a Lace Dress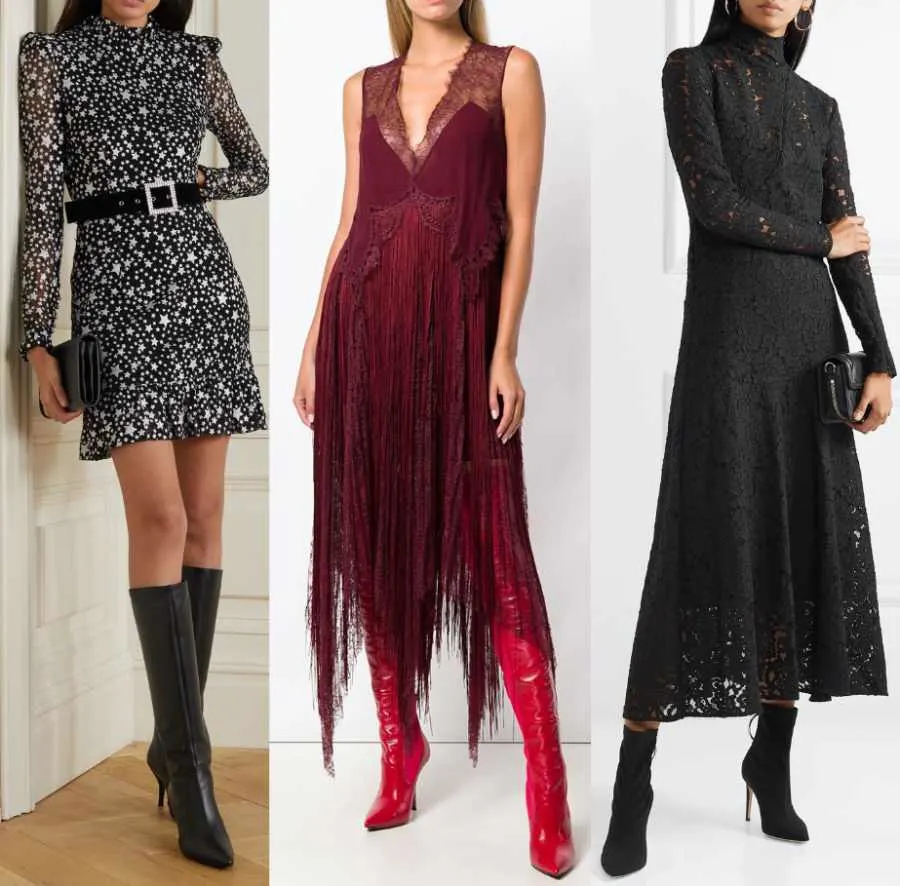 There are so many great boots to wear with dresses, including lace dresses. However, picking boots as your shoes to wear with a lace dress can be tricky so please proceed with caution!
Especially if you're not a styling pro as you might risk looking underdressed or awkwardly styled for the occasion.
I would stick with slender, fine-heeled boots with an almond toe if you can, just like all 3 ladies are wearing above, in different boot heights. Tight boots like sock boots are a good idea as well.
Tight tall, over-the-knee boots that get lost up the hemline of your lace dress can make a lovely statement, as with boots that are metallic or patent leather.
Depending on your lace dress, suede or matte leather boots will take your outfit's glam factor down a notch but can add a bohemian feel. Save these for a more casual affair, especially if the boot's heel is clunky.
Purse Styling with your Fancy Lace Dress Outfit:
Stuck on purse choices to pair with your elegant lace dress? As your lace dress is busy enough, a simple, small handheld purse is your best bet.
My first choice would be a clutch. If a handheld purse is needed, make sure the purse strap is dainty and thin, like a thin chain.
As for purse color, you can keep it simple and in tone with your outfit. If you want to be playful, choose a contrast color purse, or if your shoes are a different color than your dress, you can match your accessories. Stick with a 1 tone purse without a pattern.
If your lace dress and shoes are the same color, definitely add contrast with your purse. You can opt for a patent or metallic version in the same dress shade, to add more glam.
Want to be more subtle? Choose a contrast purse color in a neutral shade such as black, white or beige.
Shoes to Wear with a Casual Lace Dress
Didn't think you can wear a lace dress casually? Yes, you can! Most lace dresses worn casually are made of crochet, eyelet or chunky lace fabrics.
---
Shop Casual Lace Dresses:

---
However, you can also wear a more classic lace dress for a casual event as well. All you need to do is to pair it with the right accessories, outerwear (like a jean jacket), bedhead hairdo and one of the following shoes:
Slides or Strappy Flat Sandals
These will make your outfit super casual. If you're looking for a beach-ready lace dress outfit, you can even slip on some flip-flops!
Ankle Boots
Great for Fall, Spring or even Winter months, you cannot go wrong with an ankle boot paired with a lace dress. I love a simple black or brown low-heeled boot, myself.
Yet you can also have fun with perforated, or fringed boot styles, depending on your taste. It's your choice whether you want to wear a pair of chunky high or low heeled ankle boots or a thinner stiletto heel.
Shop Classic Ankle Boots for Women: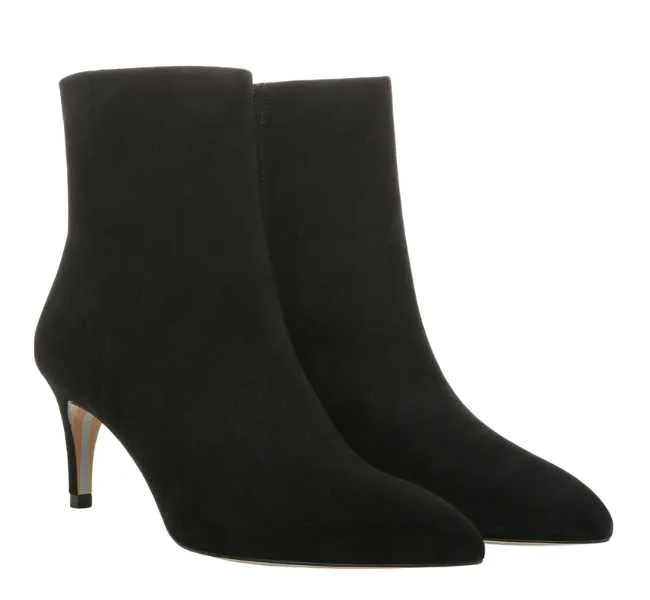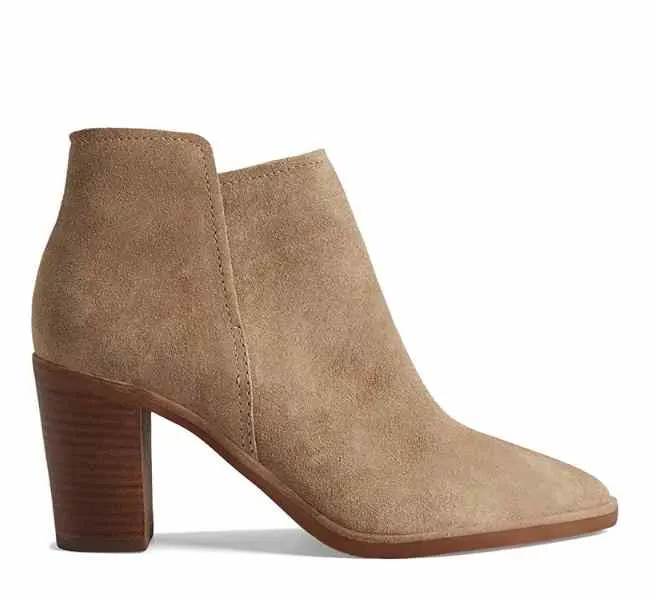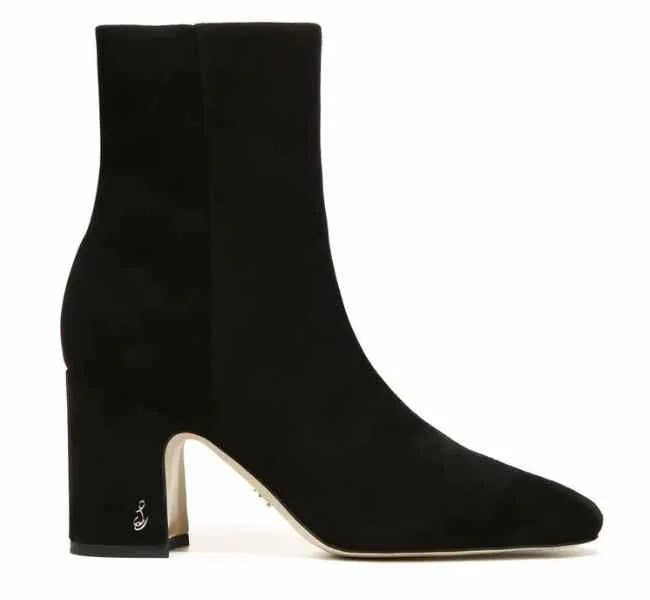 Loafers and Brogues
Loafers, whether classic of slipper style, are comfortable everyday footwear that will give your lace dress outfit a distinguished touch. Add a trench or oversized blazer and you're boardroom ready!
Shop Loafers for Women :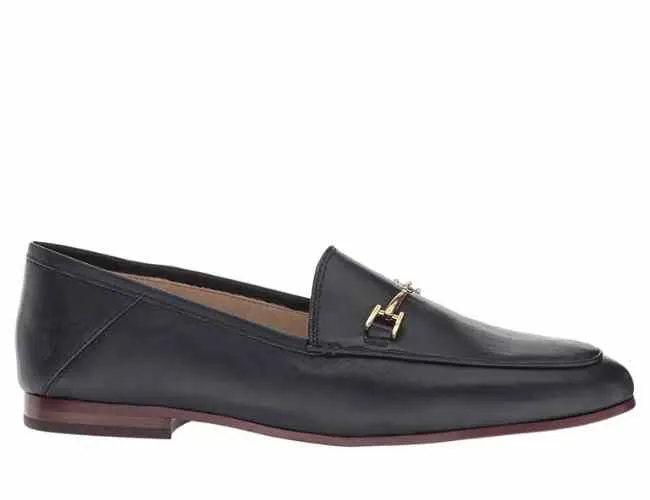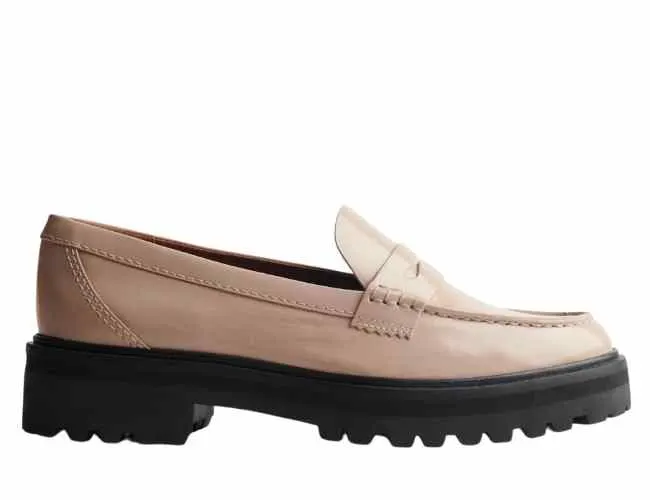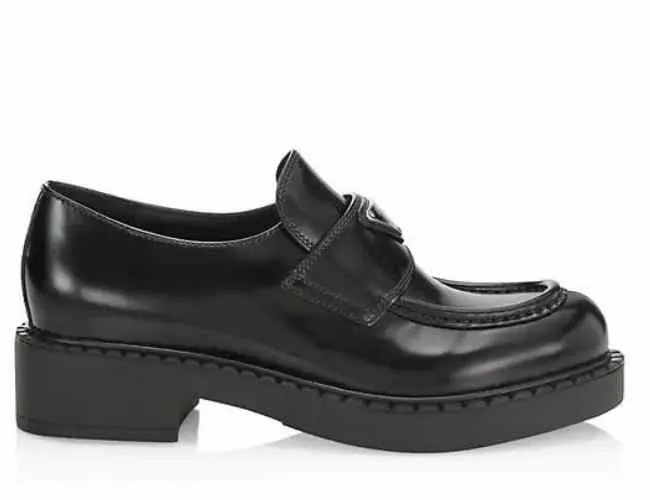 Sneakers
Perfect for errands or a park stroll, you can pair your lace dress with the hottest sneakers or simple white trainers that look fabulous with everything.
Cowboy Boots
If you're looking to style your casual lace dress with a boho meets country feel, cowboy boots are a fun and often overlooked shoe style choice. Just add a classic denim jacket and fringe purse and you're good to go!
Casual Purse Styling with a Lace Dress:
Unlike when choosing your purse to go with a fancy lace dress, a casual lace dress outfit suits many more handbag styles. My favorites are crossbody bags and larger shoppers. If a backpack is more your style, you can opt for one of those!
---
Final Thoughts on Lace Dresses and Shoes
To sum up, I have to admit it can be tough to give general shoe and dress styling advice on combos. That's because lace dresses can vary so much in terms of texture, fabric & shape.
I hope my guide has helped you in your journey to find the right shoes for your fancy or casual lace dress. If you're still unsure about what shoes to wear with a lace dress, feel free to ask in the comments below!
xo ShoeTease