This post was most recently updated on September 27th, 2018
Are you an itty bitty size 4 foot or fit up to a size 13 womens shoes? Or perhaps you have average sized feet like myself & are looking for fabulous handmade Italian shoes? That of course don't cost over 1K like so many high end namesake brands, right? Enough questions from this shoe blogger for ya!? Well, I've discovered a made in Italy brand based in New York that makes exquisite (and I don't use that term lightly!) footwear specializing in all size ranges up to a Womens size 13 shoes.
I got to try out 2 of their hottest, not to mention trendiest pairs of Women's flats for Fall 2015 & have seriously fallen in love. Deeply this time around. All about this stellar brand, after the jump!
Handmade Italian Footwear: From Size 4 to Size 13 Womens Shoes
There are many women with bigger feet that have trouble finding shoes. But that's generally speaking. A woman wanting to purchase a stylish all-leather pair of size 12 pumps for instance, or a delicately crafted size 13 shoe, would have a tough time finding what she is looking for. Unless, of course, she were to have such a shoe custom made for a ridiculously high price.
Same goes with smaller shoe sizes. Quality for extremely small or large sized Women's shoes are not known to be particularly top notch. Which is too bad, because a great quality shoe is especially important in larger women's shoe sizes, where crooked stitching, visible shoe glue & other lower quality shoe "side effects" so to speak are that much more visible being on the grander scale that they are.
That's where Autograf New York comes in. They make stunning full leather (upper, lining & outsole) shoes in Italy that come out in limited edition styles & quantities each season. From pumps, structured boots to pointed loafer flats, the materials used for both uppers & linings are scrumptious & there is no lack in attention to detail.
All in all, these are not your average shoes, and no, the do not come at average prices either. Yes, the $296-426 USD price range is steeper than the average shoe, but considering these are on a quality level of say, the likes of Giuseppe Zanotti & Saint Laurent (with more sensible heel heights & designs of course), it's a huge price drop from shoes in the four figure spectrum.
As the brand solely sells online, there isn't the large mark up we consumers are often subjected to at various retailers. And what I love most, is that their designs range from classic to a more architectural 'design' without traces of any obvious designer dupes.
So as mentioned before, Autograf NY sent me 2 styles to try on for size: the "Regina" leopard loafer & the "Gia" dark silver oxford. Here's the scoop on each style:
"Regina" – Leopard Print Pony Hair Loafers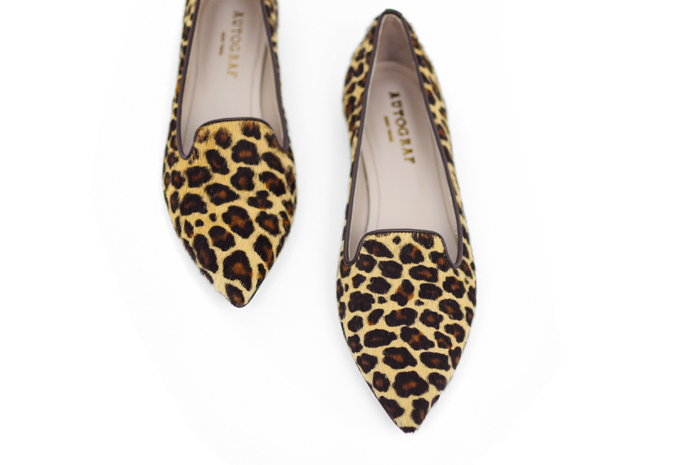 If leopard print is a neutral & loafers have become a classic style, then everyone should own a leopard print pointed toe pumps! Wear them to work or out for drinks, it's a versatile, easy to pair with anything shoe.
These gorgeous "pony" hair pumps have a small patterned 3 toned leopard with the perfect proportions. But the details complete the shoe itself with a piped leather trim & heel counter. But best of all is the curved metallic plaque right above the sliver of a heel. So chic!
The fit is slightly tighter at the toe, so a bit tricky when it comes to sizing. I'm in between their EU size 38 & 39, but as the 39 was far too large for my foot, I opted for a 38 instead, which I can easily stretch out to fit just right!
The inside of the shoe is slightly padded under the balls of the foot & double padded at the heel. The leather outsole has zig-zag cut outs for added traction, but as with all leather soled shoes, I recommend adding a rubber grip to the bottoms for better friction & to reduce signs of wear.
This style comes in a patent black version & ranges the full spectrum of US shoe size 4 until Womens size 13 shoes. Right now you can get these fabulous flats on sale for 25% off using code NOVSALE at checkout.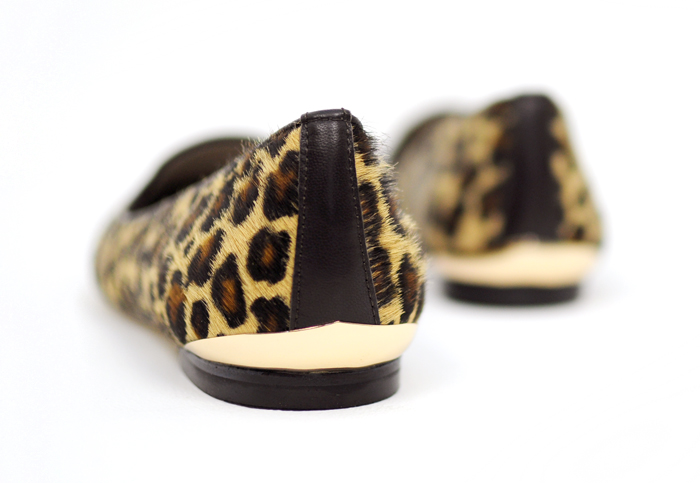 "Gia" – Silver Mirror Metallic Oxfords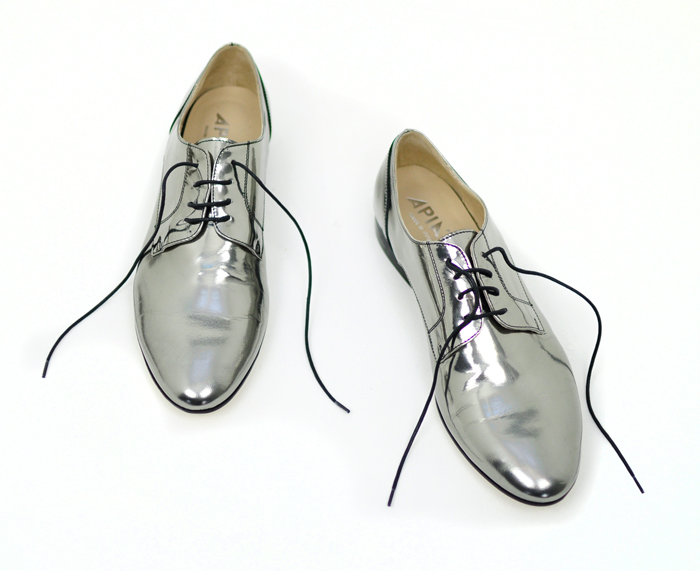 One of my favorite styles from Autograf New York's current collection is their range of patent mirror metallic menswear inspired shoes. The "Gia" silver oxfords are particularly amazing because although I'm calling these "silver", they're actually more of a pewter metallic (which was difficult to convey in the pictures after brightening them for a clearer picture). Which is not only more unique, but more versatile to style.
What's best of all is the "Gia"'s snug fit to my ever so slim foot, which is so rare for me to find anywhere other than brands such as Manolo Blahnik, Jimmy Choo & the likes of other brands that aren't within my reach for the moment!
Again with this pair, especially with its smooth & delicate leather outsole, I'd recommend adding a rubber addition to your sole to the shoe. This is important if you plan on wearing your shoes frequently, but also what conditions you will be walking them in. For instance, living in Toronto, Canada, the high likelihood that I'll be stepping in rain, on grainy concrete & small patches of ice/snow makes having greater traction & added durability rather important.
This style runs almost a half size large, so the EU 38 (7.5/8) is a perfect fit with enough room to wear socks if I'd like.
The "Gia" is currently available in a Women's US size 5-13 (35 to 43 EU)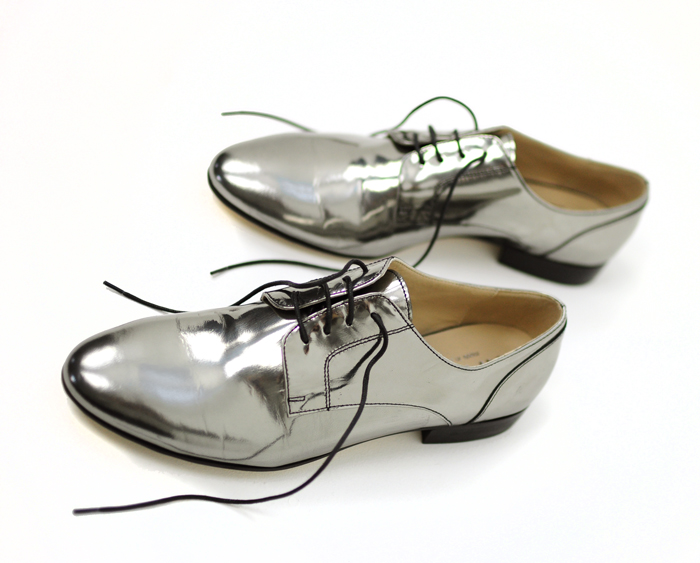 So no, these fully leather lined & soled shoes don't come at an inexpensive cost, but the classic styles available at Autograf New York, paired with exceptional quality will last you for seasons to come! With a extended return & exchange policy, along with free ground shipping to US destinations on purchases over $150, they're certainly worth giving a try.
These prices too steep for you? Take a look at a previous post I wrote about these Italian made leather Womens tassel loafers from Shoes in Italy!
xo Cristina