A couple of weeks ago my new Nine West Canada heels took me to some fun-filled Miss World Canada 2017 events for which they were a primary sponsor.
So clad in the prettiest shoes from the current 9W Fall 2017 collection, I tagged along for the ride that included a Rachel Sin fashion show at one of Toronto's hottest venues & of course, the pageant finals!
RELATED POSTS:
Miss World Canada Fashion Show – Toronto, 2017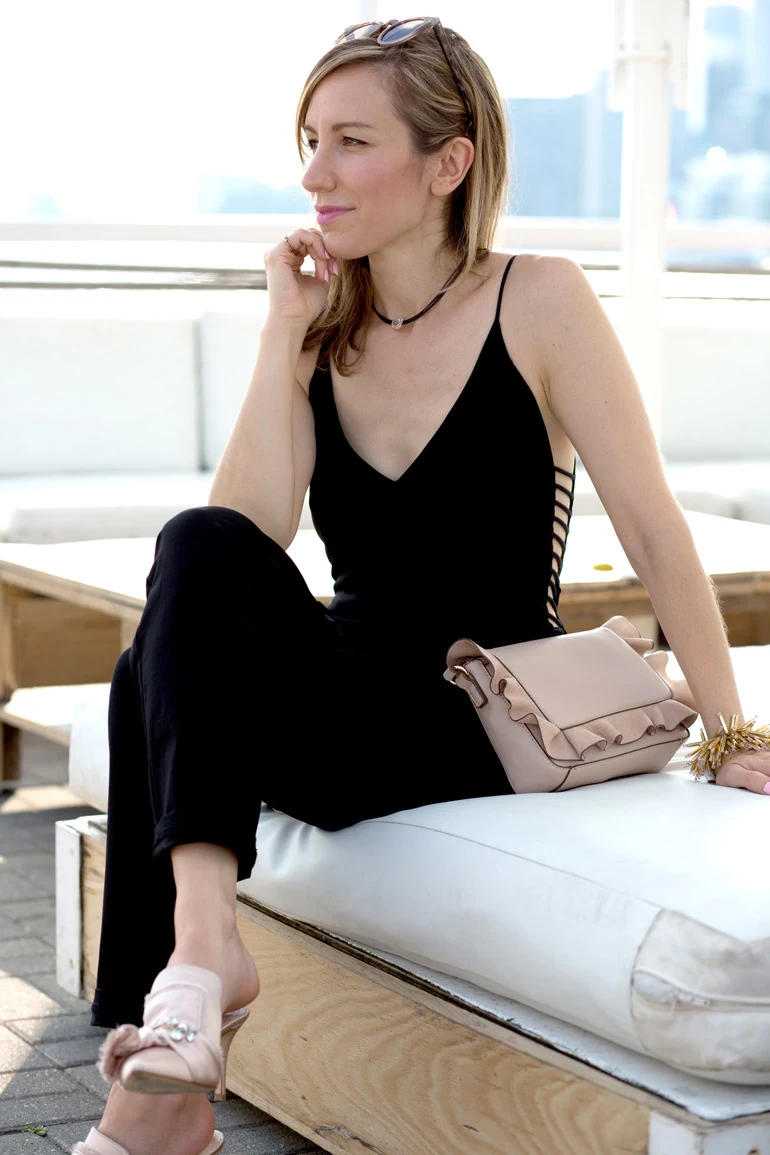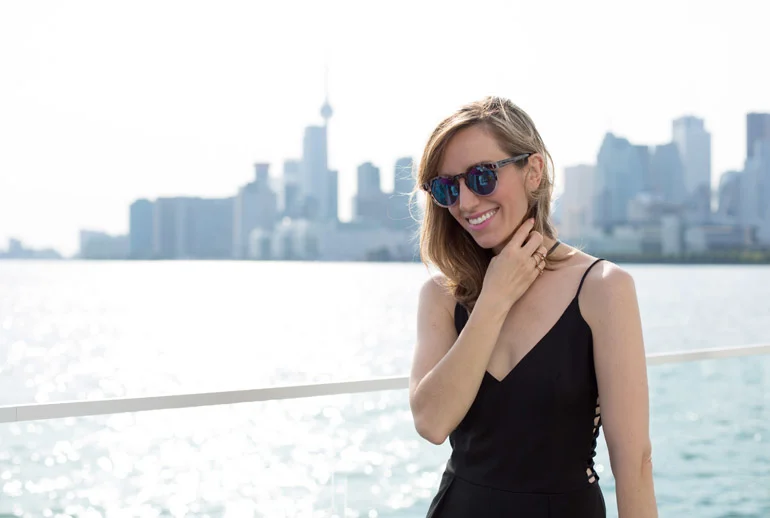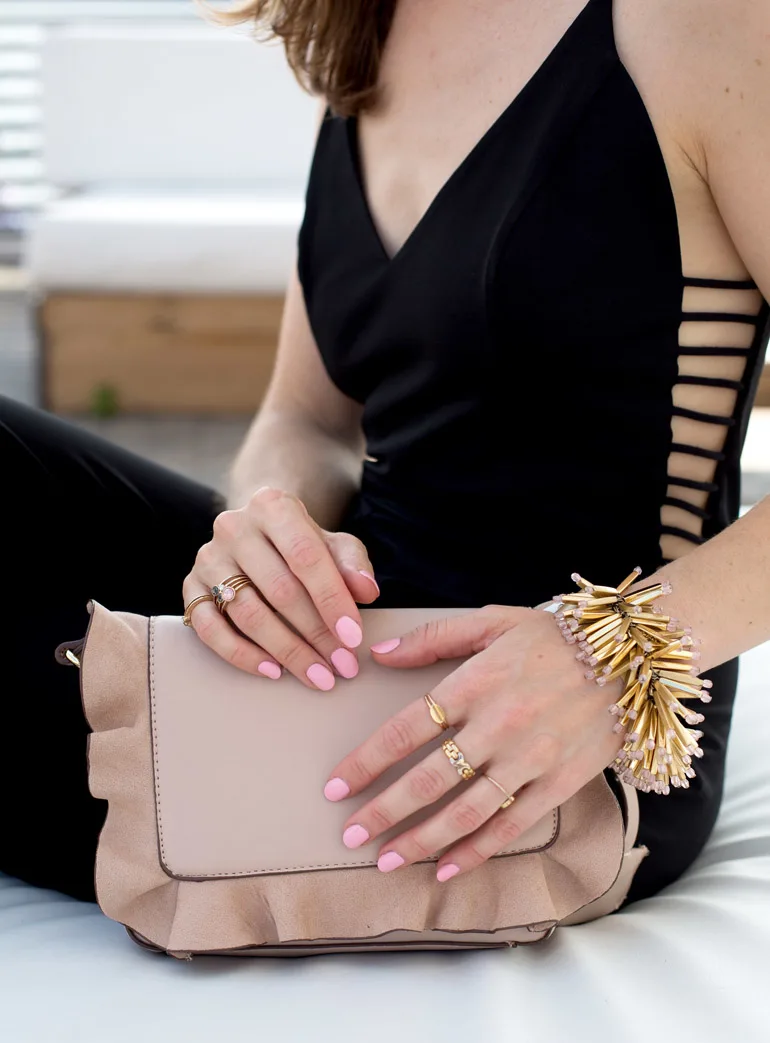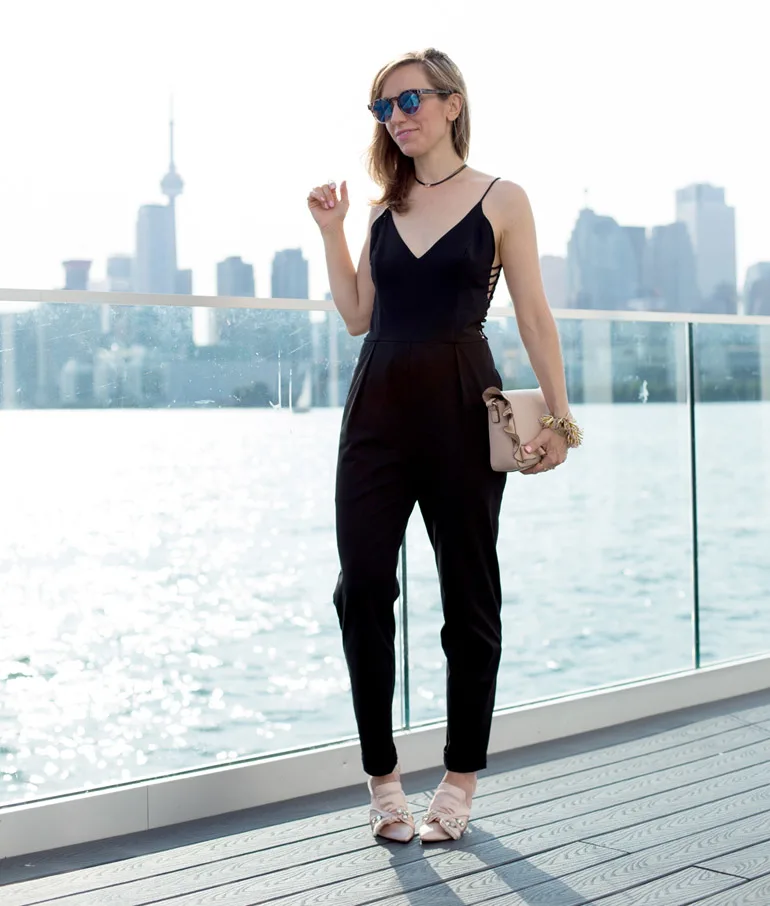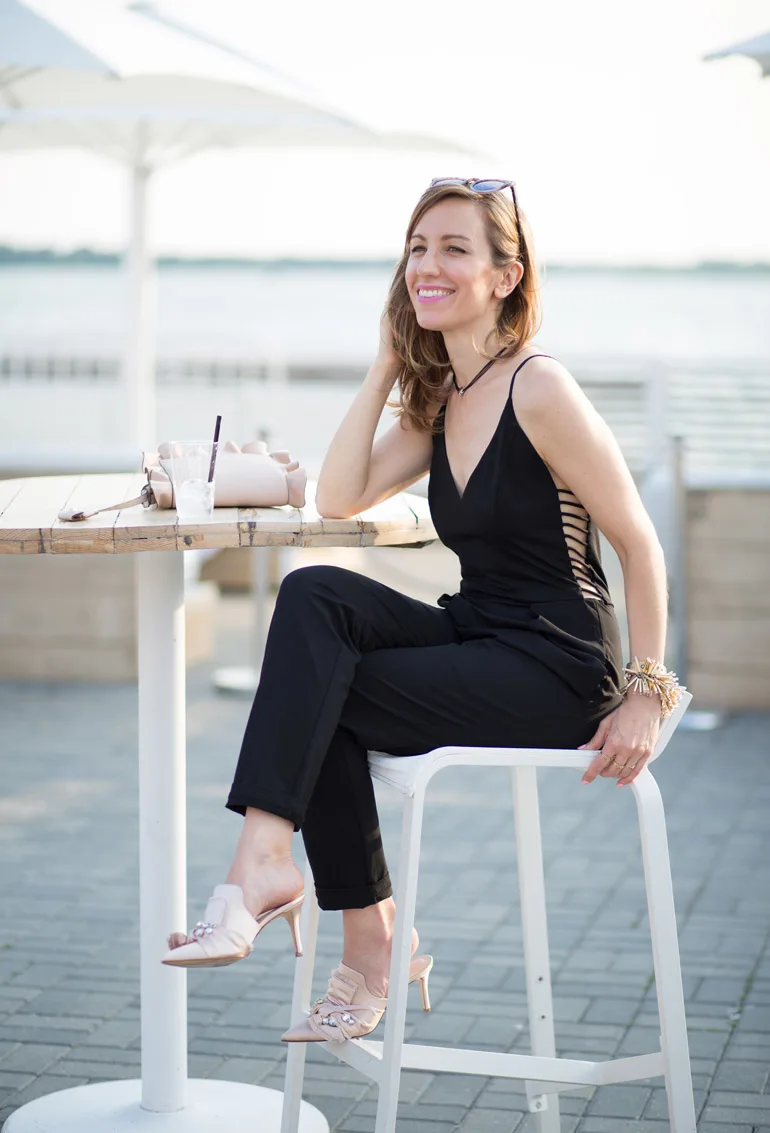 Shoes, Purse, Sunglasses, choker: c/o Nine West Canada. Jumpsuit: c/o Rachel Sin
I had heard great things about Cabana Pool Bar's space. And it's true. The vibe is surreal, the Toronto view breathtaking & frankly the perfect venue to host Rachel Sin's fashion show featuring the lovely Miss World Canada contestants. Wearing Nine West Canada shoes, the contestants showed off some of Rachel's classic designs on the pool-top runway. Yes, the runway was on top of the pool!
Of course, we were able to capture some great photo ops, c/o of Cabana Pool Bar's amazing backdrop! For the occasion, I wore the most flattering Rachel Sin jumpsuit which looked just as chic as it was comfortable. The side cut-out panel was definitely my favourite aspect of it!
And of course the shoes! One of my favorite pre-Fall shoes from the 2017 Nine West Canada collection is the blush satin "Macadamia" mules sprinkled with crystal rhinestones. They're so glamorous with a touch of bridal flair, yet so easy to wear with pretty much anything. I love how unexpected they looked with the jumpsuit & the "Gwyn" purse complemented them perfectly.
I was thankful to having brought my new Nine West sunglasses to shield me from a fiercely sunny day & the minimal choker, also from 9W, completed the look. I've actually been wearing all these accessories since & have to attest to the comfort of these heels, the versatility of the sunnies & the purse's perfect size for everyday wear!
Miss World Canada Pageant 2017, Toronto
The second leg of my event attendance was at the Miss World Canada finals — spoiler alert, Cynthia Ménard from Ottawa won! — at the Great Hall in Toronto. I can't say I had ever been to a pageant, but it was an amazingly glitzy, fun-filled night full of energy & fashion. The contestants danced & shimmied in their blush Nine West Sandals, while the formal dresses the girls wore at the end of the evening were breathtaking. And if you followed along on my @shoetease Insta stories & Twitter, it was quite a whirlwind of an evening!
I got to snoop around backstage where the ladies were getting ready & rehearsing, while watching some parts of the show from Stage Left. All in addition to watching the show! I also ran into fellow Nine West Canada ambassador Zeba from Ella Pretty Blog. You will see from the pictures of us below that we share a similar taste in shoes ;). Great minds, I tell ya!
Of course, the rest of the evening also included striking a pose (or two!) by the CN Tower (we got pretty lost at one point!) & in the dressing room. I couldn't not capture the perfectly fitting Rachel Sin dress with matching Nine West Canada strappy pewter sandals, watch & the most adorable — yet oh-so-refined! — bee print clutch that I was wearing for that evening.
Again with the amount of walking I did in these rather high heels, they did not give me any discomfort whatsoever. I was & still am, extremely impressed! I love how they have a metallic pewter finish vs. a more common gold or silver one. It definitely gives them an edge that happened to match everything from the 9W watch & clutch down to the dress's hardware!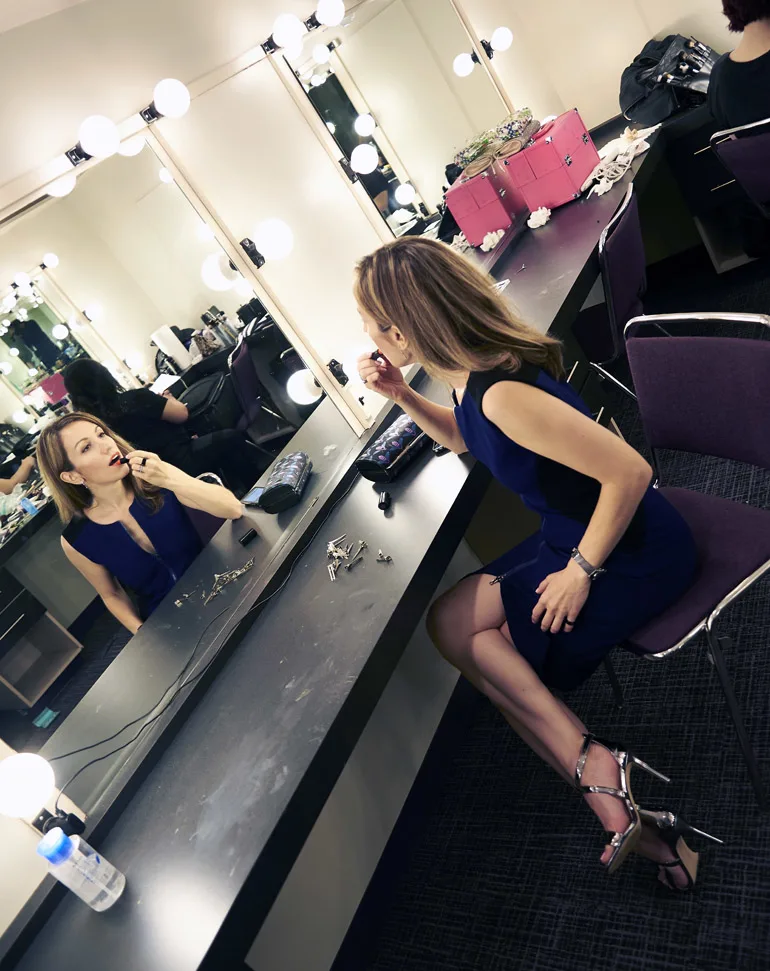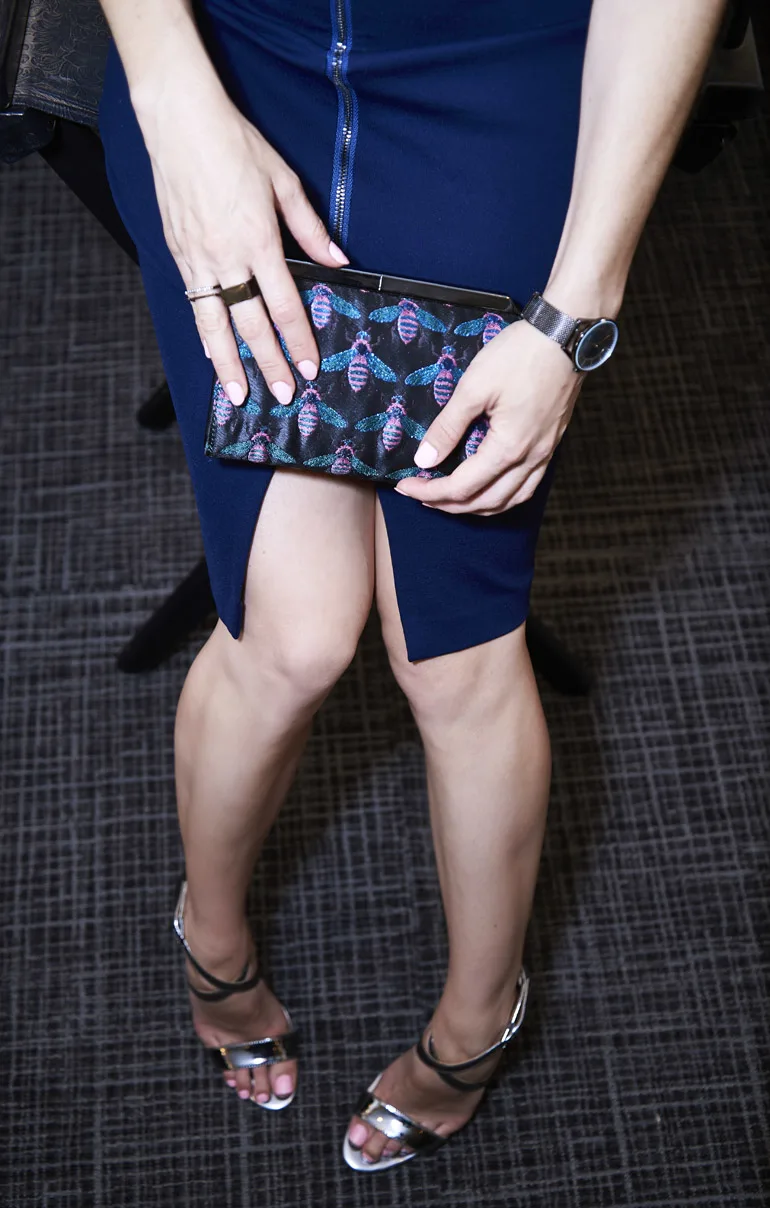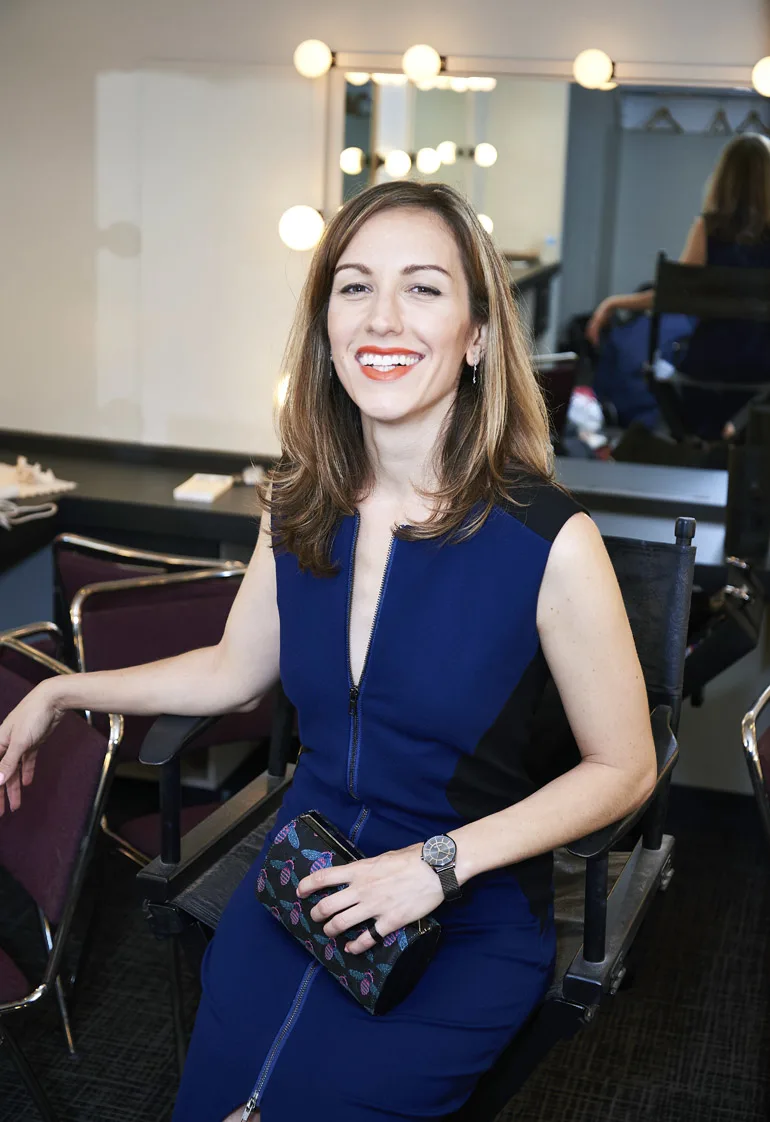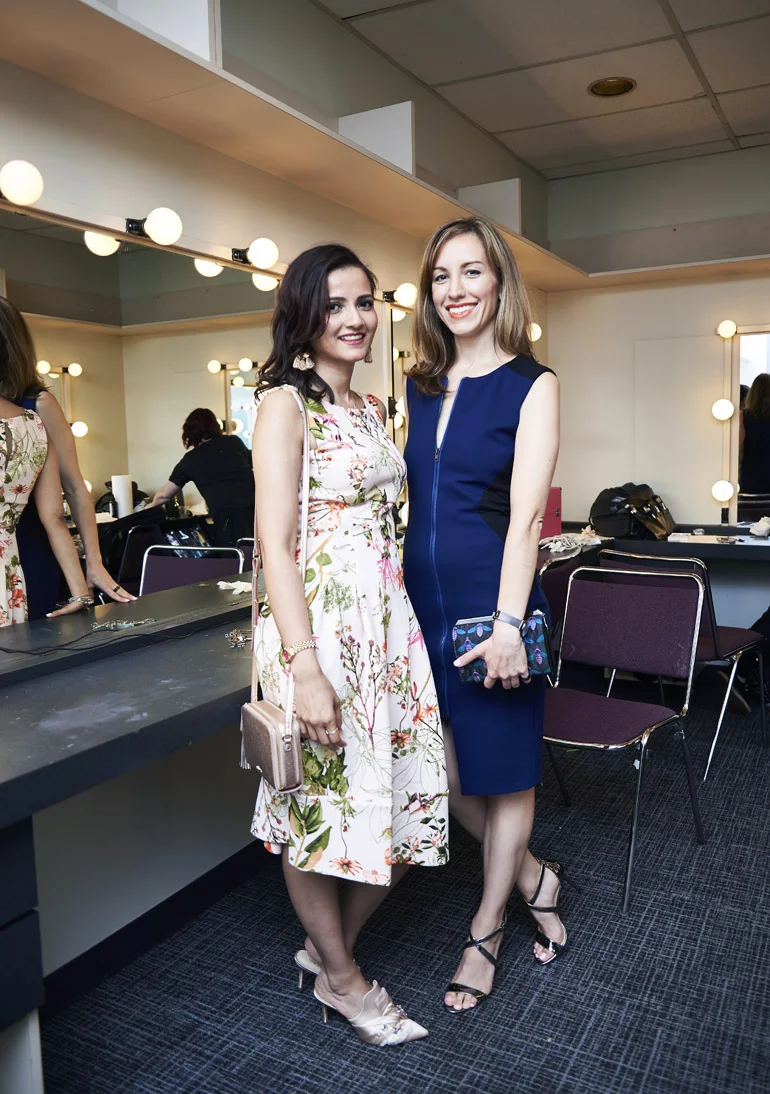 Heels, Purse, watch: c/o Nine West Canada. Dress: c/o Rachel Sin. Jewelry: c/o Shop for Jayu.
I would strongly encourage you to go check out the Fall 2017 line-up creeping into Nine West Canada stores right now. I was already smitten with the collection back in summer while attending their Fall/Winter preview. There are many more intricate prints, lush materials & jewelled/studded embellishments this season. Like these amazing high heels with feathers that I wore in my last outfit post! Of course, you will always find a classic style like a simple pump, classic bootie or minimal sandal, for those who prefer a less busy shoe 🙂
xo ShoeTease
***Thank you Nine West Canada for sponsoring this post. All opinions expressed are my own ***
Cristina is the chief editor, fashion & shoe expert here at ShoeTease. As a seasoned stylist and women's fashion & shoe designer, she boasts over 20 years of experience in the fashion industry. She loves crafting effortless outfits for ladies both online and off and believes that styling advice should be accessible to everyone. Whether you're a styling pro or just starting out, Cristina's here to guide you on your fashion journey! Learn more.