New Shoe Accessory! "Make em Fit" Shoe Filler Inserts to Make Big Shoes Fit! If you read my shoe blog frequently, you'll have noticed that I get ridiculously excited when new gadgets, gizmos & shoe accessories come out of the woodwork to help shoes feel & fit better.
So how much MORE stoked was I to find out that Toronto-based company Shoolex developed a shoe filler to help us shoe lovers out in our quest on how to make shoes smaller?
Shoolex Shoe Fillers – Product Review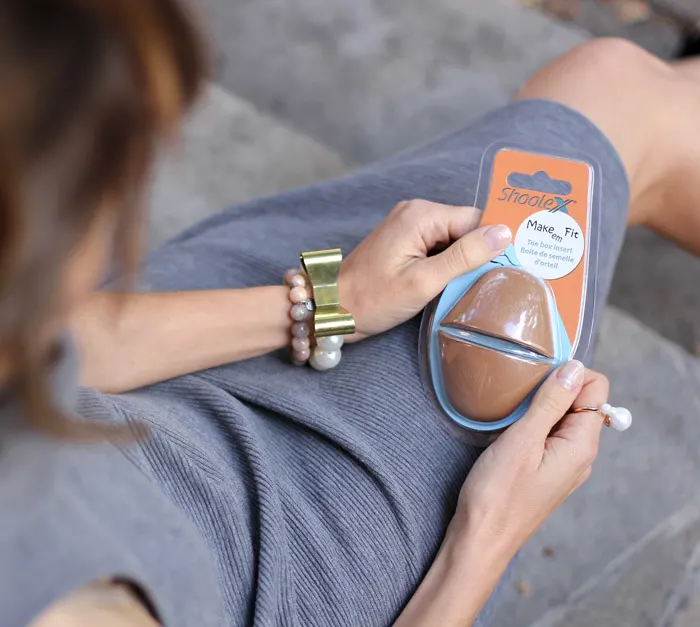 ---
Shop all 3 Shoolex shoe filler sizes below:

---
The idea for Shoolex's "Make em Fit" came about because the company's founder is the sweetest dad ever. Ok, I actually don't know this for a fact, but the story behind it is pretty cute! His daughter was having trouble finding shoes that fit & he wanted to help. After some research, he realized that a lot of people struggle with the same 'finding the right shoe size' problem for a variety of different reasons.
So he developed a product to help out the many shoe-troubled individuals, including his daughter, enjoy better fitting shoes.
Aside from the fact that some of us buy shoes that are far too big because we couldn't find our size on sale or our size sold out & we just had to have those shoes (you know who you are!), others are actually forced to buy larger shoes. Why? Let's list a few of these foot problem-ridden folk, shall we?:
People with wide feet or large ankles who can't fit their feet into their actual shoe size
Those with a notable size difference between their feet
People with swollen feet: due to medical conditions, some people's feet can swell up considerably & they have to take that into consideration when buying new shoes
Those with teeny tiny feet that don't want to be stuck sporting a pair of kids shoes
Shrinking feet. This might not happen often, but it sucks when it does. Just ask 2 of my friends with this problem!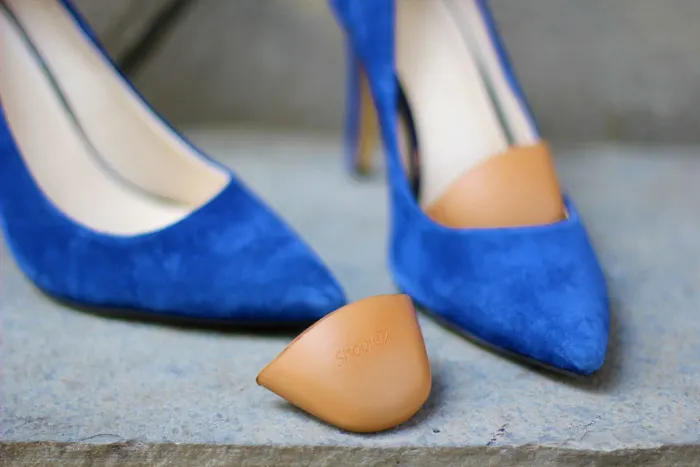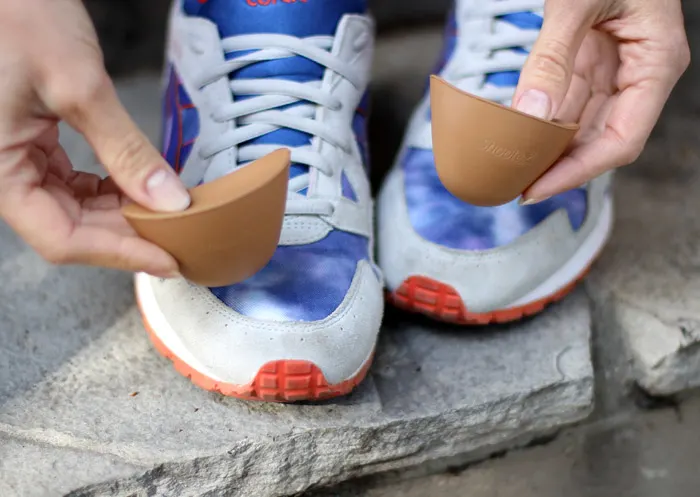 Lucky for me, I Shoolex sent me a pair of "Make em fit" to test drive before they even hit online retailers eBay & Amazon (where they are now sold). I've already written about another shoe insert for big shoes here, but this product is a little different: it's for men or women & made out of memory foam, so it's malleable & easily conforms to the areas in which they are inserted.
UPDATE! Shoolex "Make 'em Fit" come in 3 sizes: large, medium & small!
I consider these more shoe fillers to make big shoes fit rather than simple shoe inserts, because being bigger in shape & size, they can really help fill those empty areas in the front portion of your shoes, known as the toe box.
Pros and Cons of Shoolex Shoe Fillers
Pros – Shoolex "Make em Fit" Shoe Fillers
The product is genderless, so guys and anyone else can use these too!
These shoe fillers come in 3 sizes, but you can be cut each with regular 'ol scissors to fill your shoes the desired amount
Work great in sneakers, boots & dress shoes that are roughly one size+ too big
Easily washable: just a little soap, water & air drying does the trick!
"Make em Fit" helps maintain the form of the front portion of your shoes, so they literally don't get bent out of shape
Because of their rubbery nature, they stay put in your shoes as you walk
This product is latex-free
They smell nice (yes, I went there; no, don't judge!)
The memory foam it is made from is flexible & soft, yet sturdy. See images below: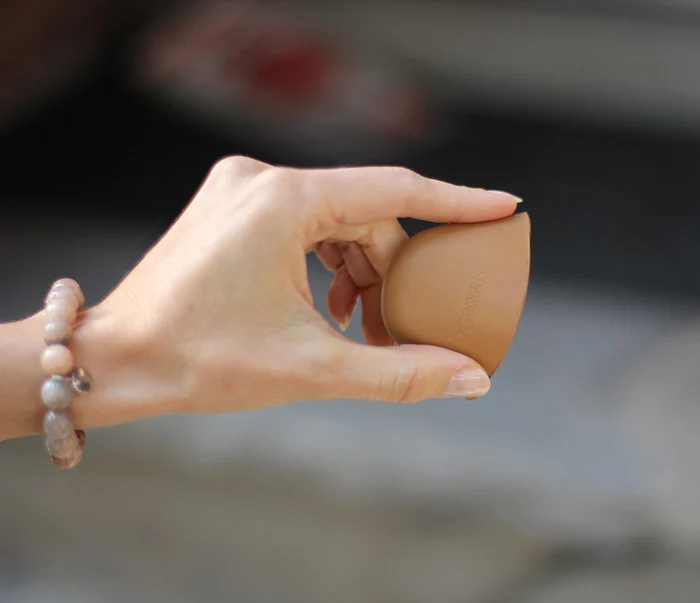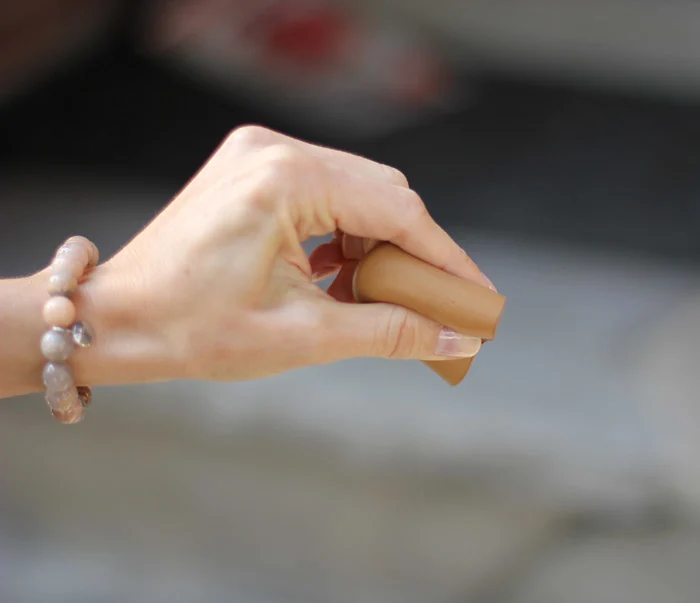 Cons – Shoolex "Make em Fit" Shoe Fillers
Large size works best in shoes that are a full size too big. The smaller size works best if the shoe is a half size or more too big.
The product works better in flats than it does in high heels
More of a funny observation than a 'con', but these somewhat resemble those 'chicken cutlets' you can stuff into bras, which may make things a little awkward if they fall out of your bag. That being said, as you will likely be wearing them in your shoes vs carrying them around, that shouldn't be an issue for most LOL. Thankfully they have updated their design and these shoe fillers are now colorful!
I hope you found this product as useful as I did! My left foot is actually longer than my right by about 5mm, so depending on footwear type, I often have to move up one or a half size, leaving extra space in my right shoe. So finding shoe inserts &/or shoe fillers to make big shoes fit better is always exciting for me!
What's your go-to way to make big shoes fit? I have written a comprehensive post with 5 amazing hacks on how to make shoes smaller, here for all needs & every shoe type!
Check out more posts on shoe care <– here!
xo Cristina
Cristina is the chief editor, fashion & shoe expert here at ShoeTease. As a seasoned stylist and women's fashion & shoe designer, she boasts over 20 years of experience in the fashion industry. She loves crafting effortless outfits for ladies both online and off and believes that styling advice should be accessible to everyone. Whether you're a styling pro or just starting out, Cristina's here to guide you on your fashion journey! Learn more.