Styling Waterproof Olive Green Suede Boots for Fall
The Fall/Winter fashion dilemma that we have in seasonal countries — especially ones with harsh conditions like Canada — are what the heck to wear on our feet.
I always find it hard to find those perfect boots with which you can face the elements and look pulled together at the same time. And I think I've found the perfect pair that ticks a bucketload of boxes! And they're olive green 🙂
RELATED POSTS: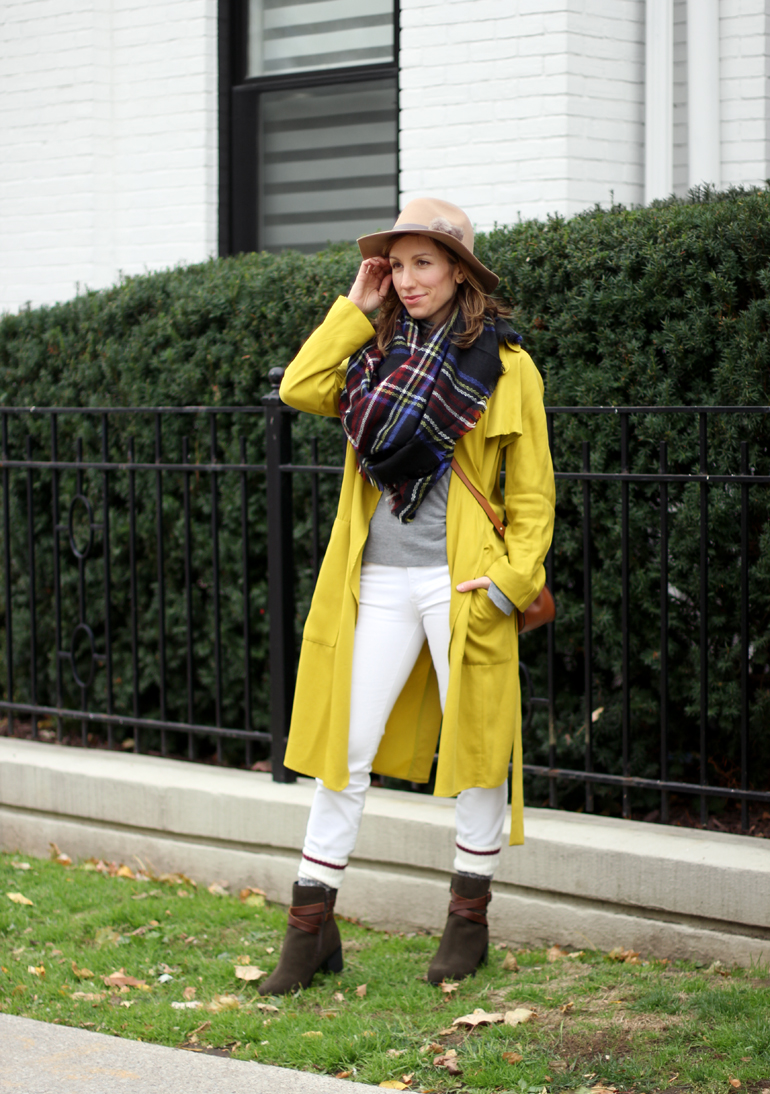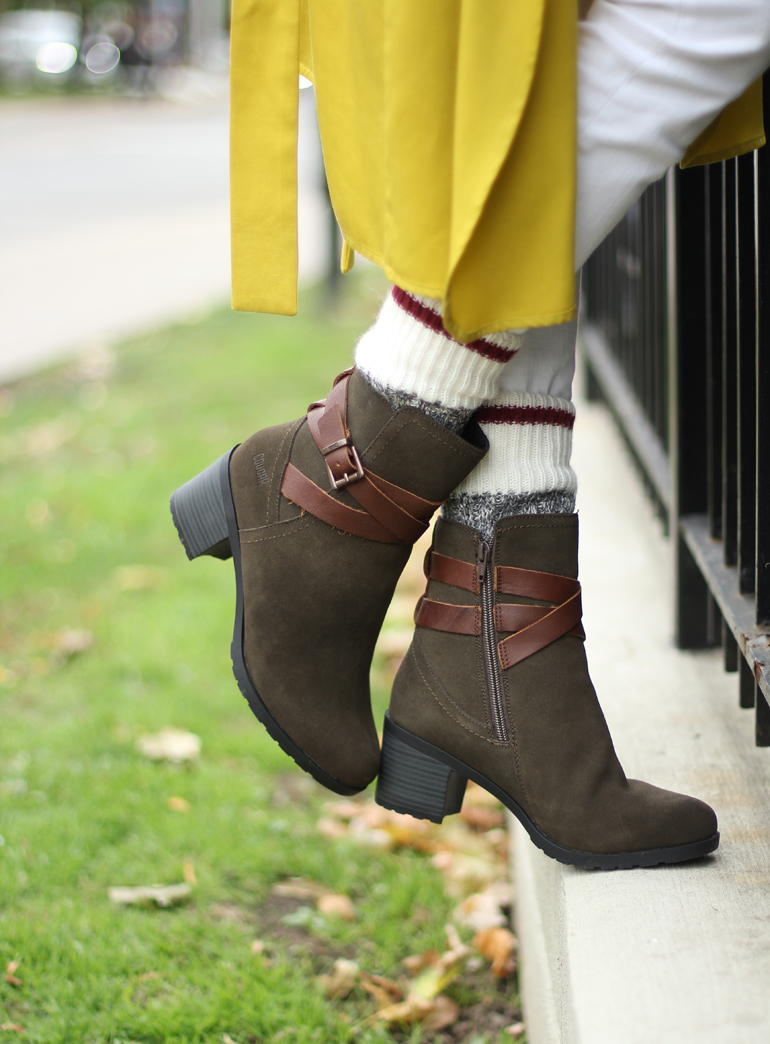 Photography by Leonard Shen
It's refreshing to get into a pair of boots that are both comfy and stray away from the usual black or brown colours (I'm oh-so guilty of the former!!). I know a lot of women tend to reach for their comfy frumpy footwear when they want to feel warm & cozy in the cooler months, but life's too short for unstylish, soggy boots, don't you think? There are other solutions out there, ladies! And the ones I'm wearing today is one of them 😉
Sliding into one of these Arvida lovelies from Cougar Boots is seriously blissfull. Cushioned & padded, they have the perfect amount of heel (2.5″ to be exact) that add enough height without sacrificing comfort! I just love the wrap around buckle, which isn't a detail you usually see on a winter boot. Especially guaranteed waterproof boots!
Best of all, these ankle boots are packed with features you'd never think of just by looking at them. These include:
Micronylex lining to keep your feet dry & warm in very cold temperatures
Anti-slip outsoles (for those pesky winter ice patch situations!)
Removable memory foam insoles (for comfort and for easy cleaning)
Waterproof leather upper
In terms of fit, they are really wide and feel about a half size larger than my other Cougar Boots (like my Cougar Pillow boots & these fun Cougar rain boots). As this boot style only comes in full sizes, I can wear my usual size 8s with thick wool socks to fill them out. But if you're a half size, I'd go down to the next full size. Unless, of course, you have very wide feet!
I strayed away from my usual way of dressing when styling these olive green suede boots with buckle detail with warm tones for Fall. If you're more into black & white and monochrome looks, these waterproof boots also come in black suede with leather straps. I'm thinking two pairs of these would be ideal, depending on my mood!
What are your go-to shoes to keep warm & dry in colder weather?
xo Cristina