Kamik Womens Insulated Rain Boots – Canadian 1898 Heritage Collection
Reading over some of my most recent street style blog posts, I've realize that I talk about the weather…a lot.
But in my defence, the temperatures are so drastic in Canada that one can't help factor that into account. Especially when footwear is involved (which it usually is unless you're going barefoot)!
And right now it's not quite Winter, but it's definitely not Fall. Well, not really, anyhow. With windchills one day and puddle weather the next, I honestly don't know what to expect anymore!
Which makes me thankful to add to my waterproof shoe collection. So joining my new waterproof sneakers & waterproof suede boots for Fall 2016, are these original womens insulated rain boots from Kamik.
The Redford style's furry lining keeps my toes warm during these pre-frost, but cold, wet days. And they look pretty darn good on, too!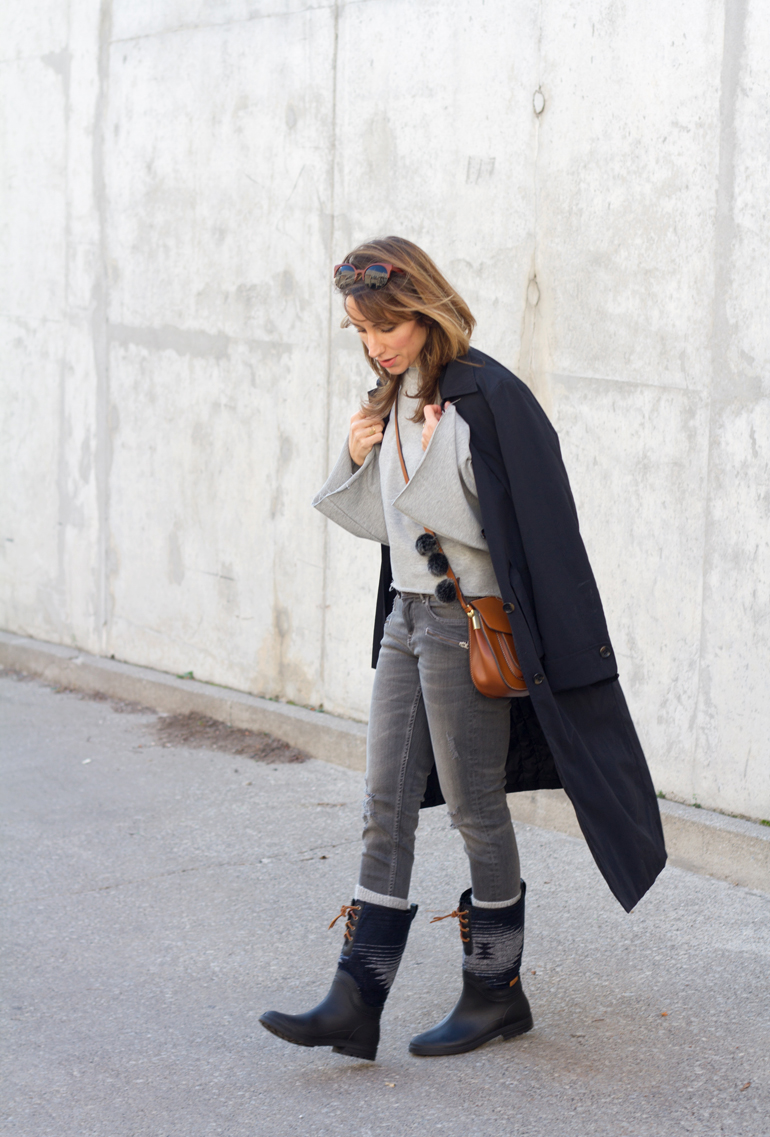 Insulated rain boots: Kamik c/o. Jeans: Zara (Winter 2016). Bell sleeve sweatshirt: H&M. Sunglasses: Shop for Jayu c/o. Pom-poms: Pombons shoe clips. Coat & Purse: old.
---
Shop the Post:

---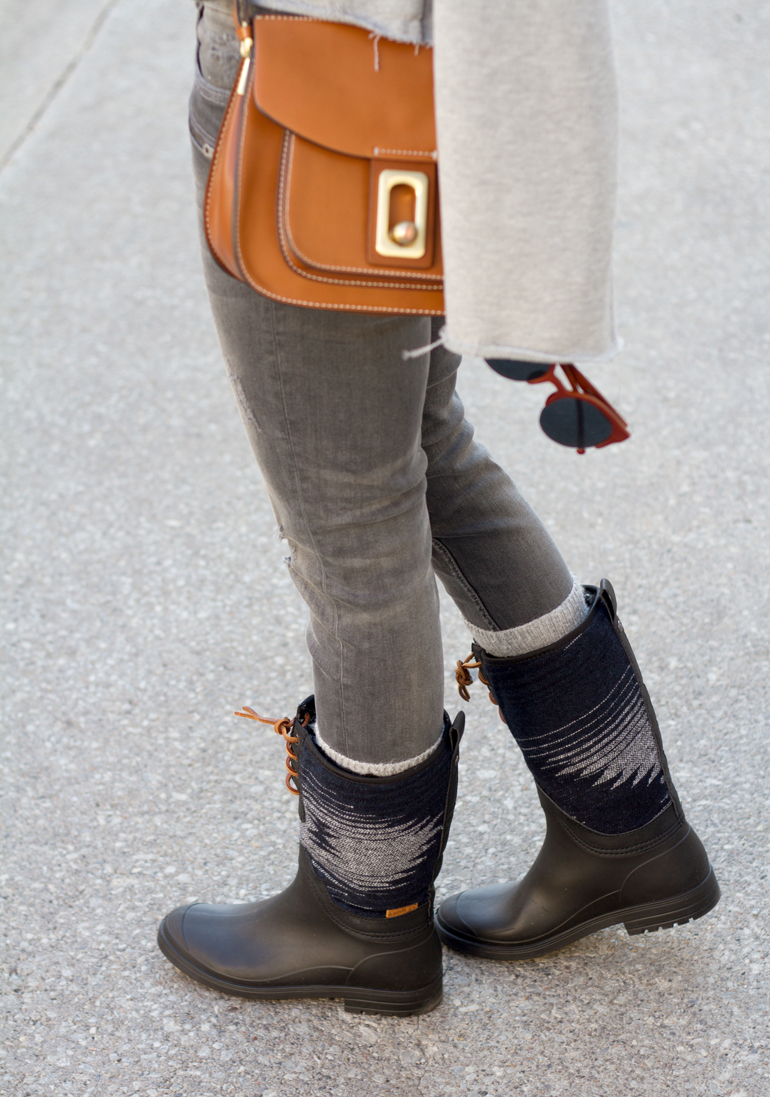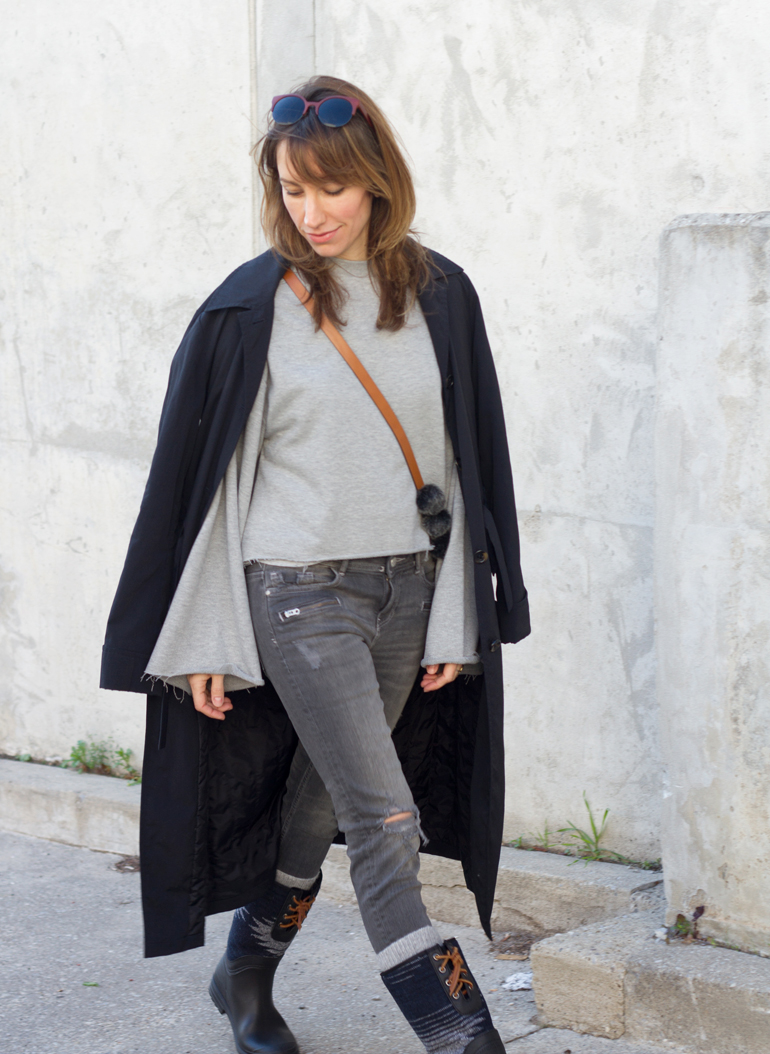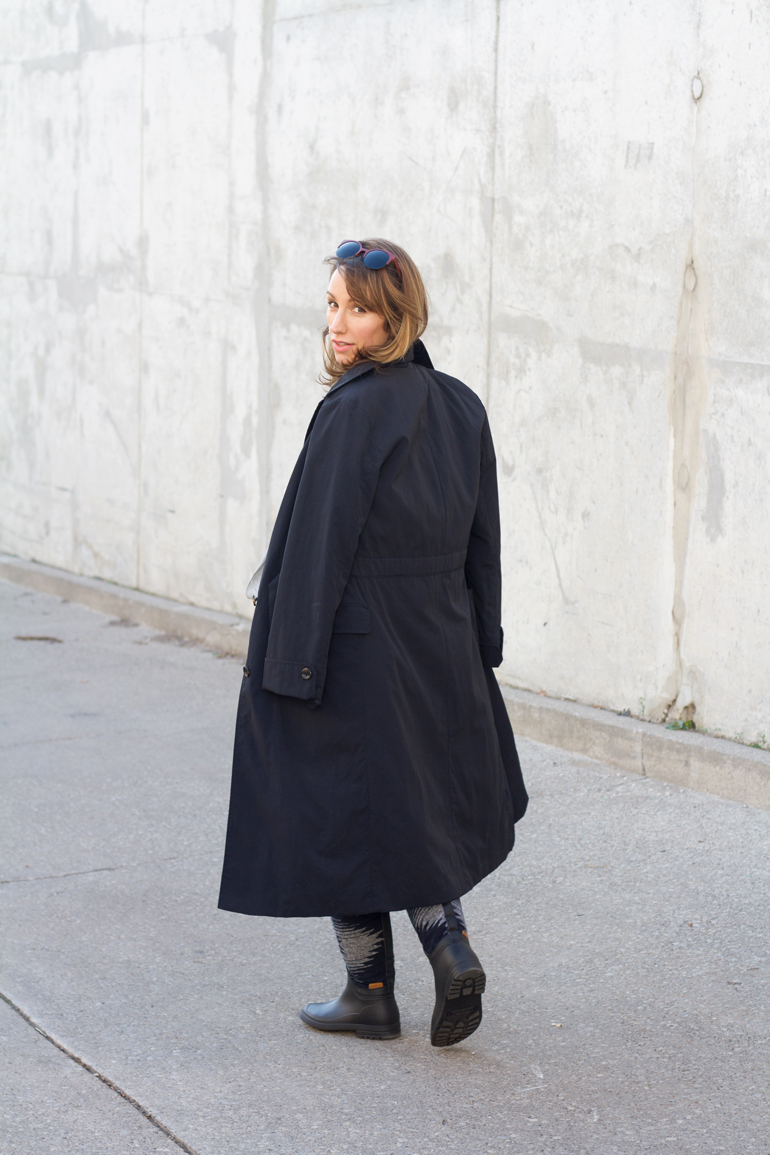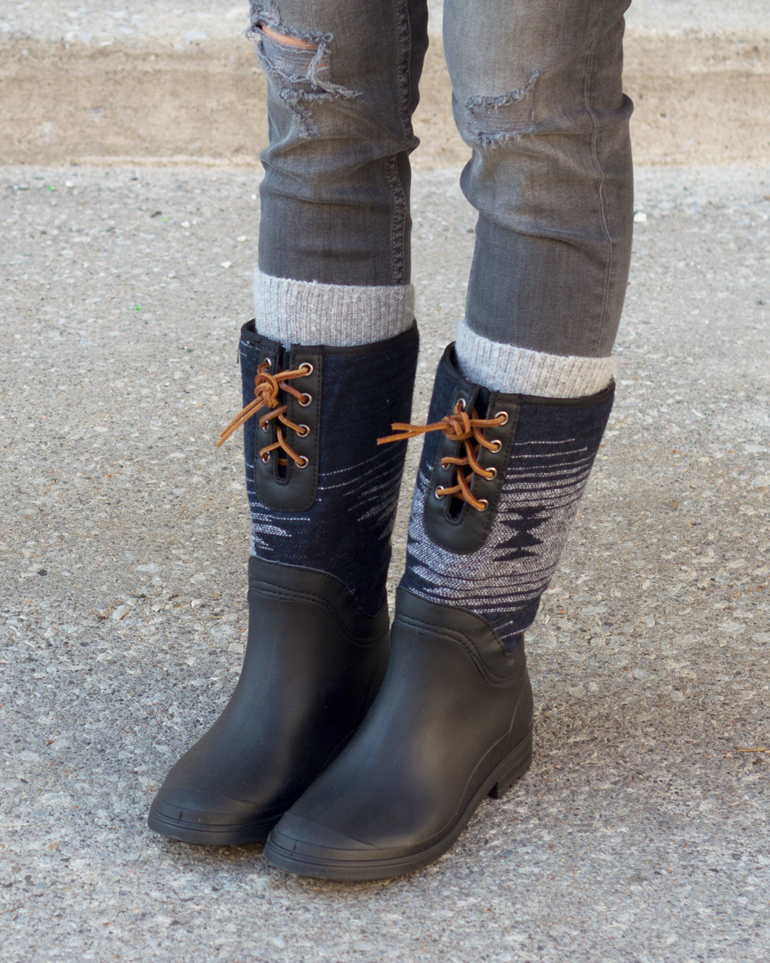 These Made in Canada rain boots are definitely thought out in terms of detail. Not only are they lined for extra warmth, but the contrast lacing is adorable & the navy/white fabric print adds that je-ne-sais quoi that ordinary rain boots just don't have (sorry plain black Hunters!).
And of course, they have 100% waterproof bottoms! The perfect casual Fall boots with which to face the elements 🙂
What I particularly like about these rain boots is the mix of rubber and fabric and subtle details. They pair perfectly with my predominantly grey outfits (my go-to non color during winter) but can be easily worn with brigher hues too.
Kamik makes great rain and winter boots, if you've not checked them out before. But you probably have, since they've been around for over 100 years. And add the fact that they're based out of the very fashionable (yet VERY cold!) Montreal, they must definitely know what they're doing when it comes to keeping feet warm & dry.
The "Redford" insulated rain boots I'm wearing are part of a selection of 3 Heritage 1898 Collection Women's winter styles that pay homage to Kamik's legacy, commitment to quality and sustainability.
Pertaining to the latter, the rubber used is PVC-free engineered rubber that's up to 50% lighter than it's natural & synthetic counterpart. It's also created to be extra flexible, strong & resistant to wear and tear.
Aside from their Heritage 1898 Collection rubber boots, Kamik offers other quilted & color-blocked winter boot styles that you can check out, below. And be sure to tell me which one is your favorite!
---

---
Do you own any insulated rain boots?
xo Cristina