When wearing a leopard print skirt or dress, most people would opt to style their animal spots with black shoes. Which is a classy take on animal print, but not my preferred combo, by any means!
If you're read my post on what to wear with red shoes you will have noticed that I short listed a more classic approach to pairing red shoes with outfits. However, like I also wrote in the post, red shoes with leopard print outfits look amazing!
It's actually not so unconventional of a choice as one would imagine, but it's certainly unexpected. And remember the opposite styling: red is the perfect outfit color to wear with leopard print shoes!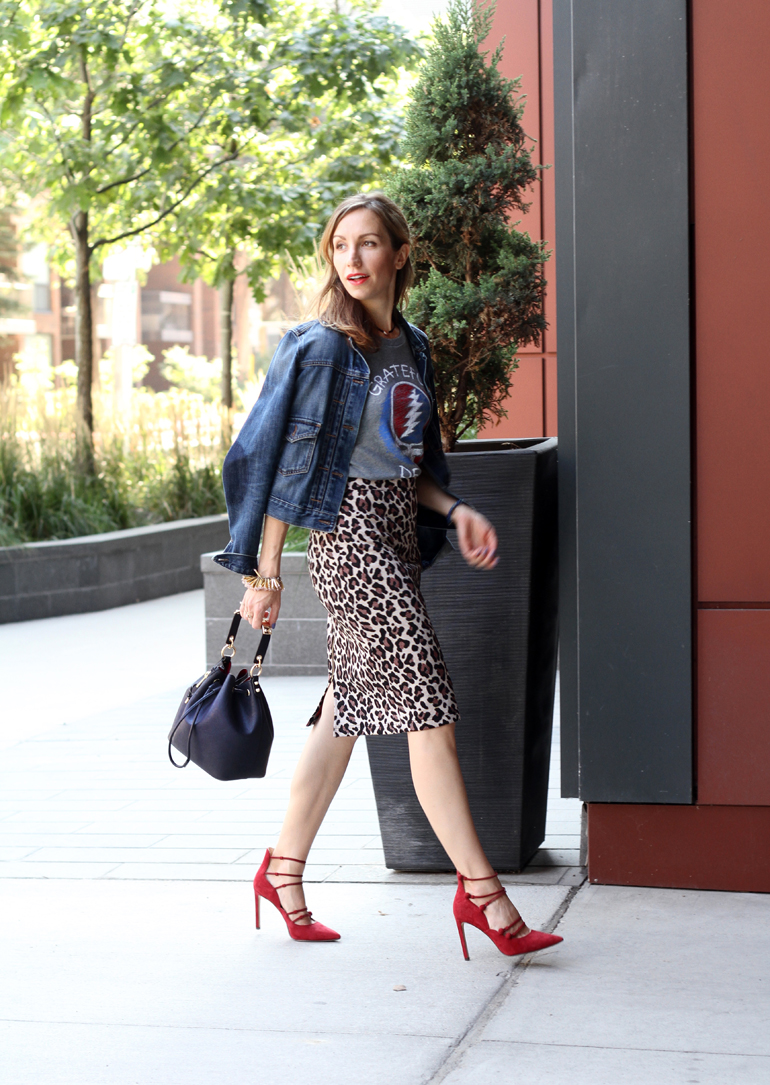 Red Strappy Heels: c/o Nine West Canada. Navy Bucket Bag: c/o Nine West. Chocker: c/o Nine West. Leopard Print Skirt: Anthropologie. Grateful Dead T-Shirt & Denim Jacket: GAP
---

---
Make it even more so but contrasting your accessories & outerwear with your leopard item & red shoes. I love adding classic blue denim in any outfit scenario and it works so well with a classic leopard. Denim always gives a rugged & casual appeal to any street style look.
I'm rather obsessed with rocker tees, so a grey one was a fun contrasting mix to the outfit. Love how my Nine West bucket bag is also a deep navy, vs black. Everything ties well into the colors of the tee print as well.
I've worn these strappy red heels — also from Nine West's Fall/Winter 2017 collection — a few times & they are just so pretty. Not the most comfortable, but totally walkable within reason, these red shoes will spruce up anything from a black jumpsuit to a pair of blue jeans & white tee! I often add matching red Pombons pom pom shoe clips to them for some extra oomph!!
The leopard print pencil skirt was also a great find from Anthropologie. I picked it up at the beginning of the season on a special promo & it's been a staple to my wardrobe ever since. It's actually a knitted skirt with a lot of give, so it's a pencil skirt you can actually walk in!
How do you like to incorporate leopard print into your outfits?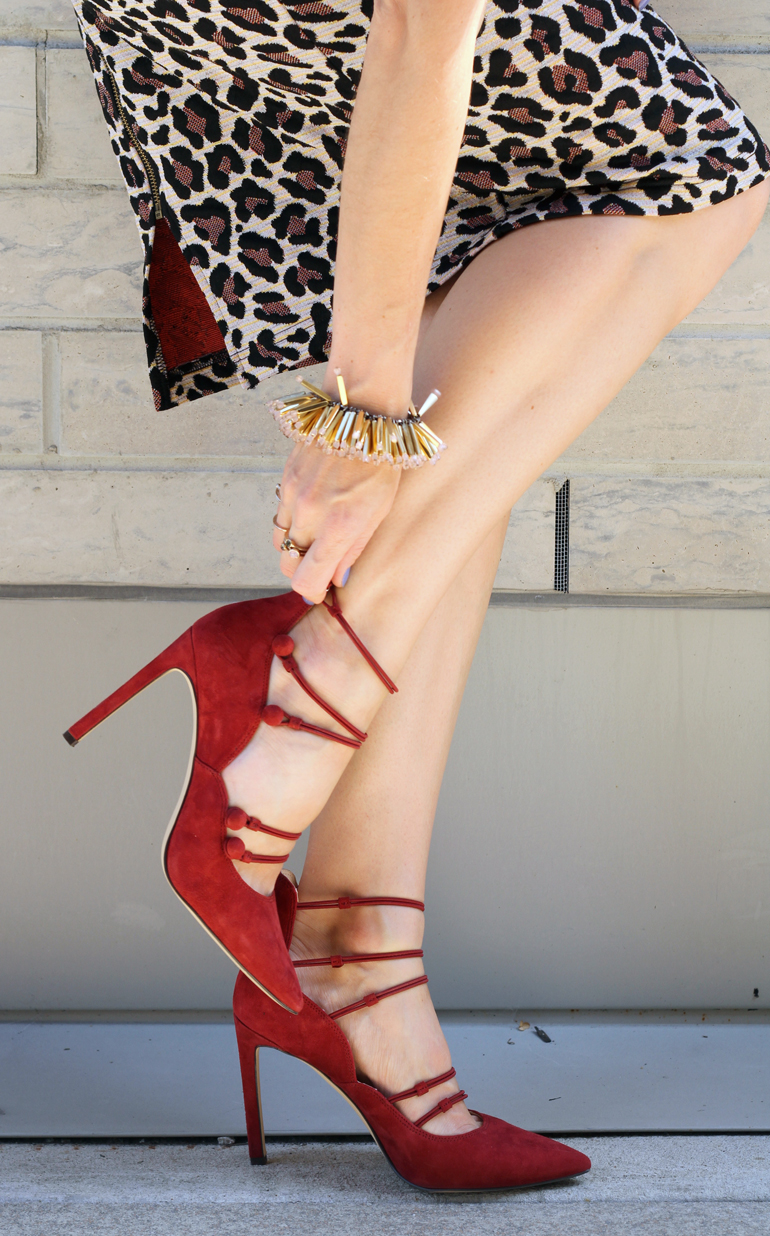 Photography by Conrad C. Photo
xo Cristina