When I got the chance to shop the pre-Fall collection over at Geox's Eaton Centre location, I gravitated towards their Quinlynn patent ankle boots in Burgundy.
And it wasn't until the sales associate said that they reminded her of "haute" (or for me) an "Adult" Doc Martens boot that I understood why I liked them so much!
I grew up wearing a similar version of Docs when I was a teenager. I literally lived in those boots from end of Summer to Spring. But these are so much more age & style appropriate for me to wear nowadays!
Geox's Adult Doc Martens & Floral Boho Dress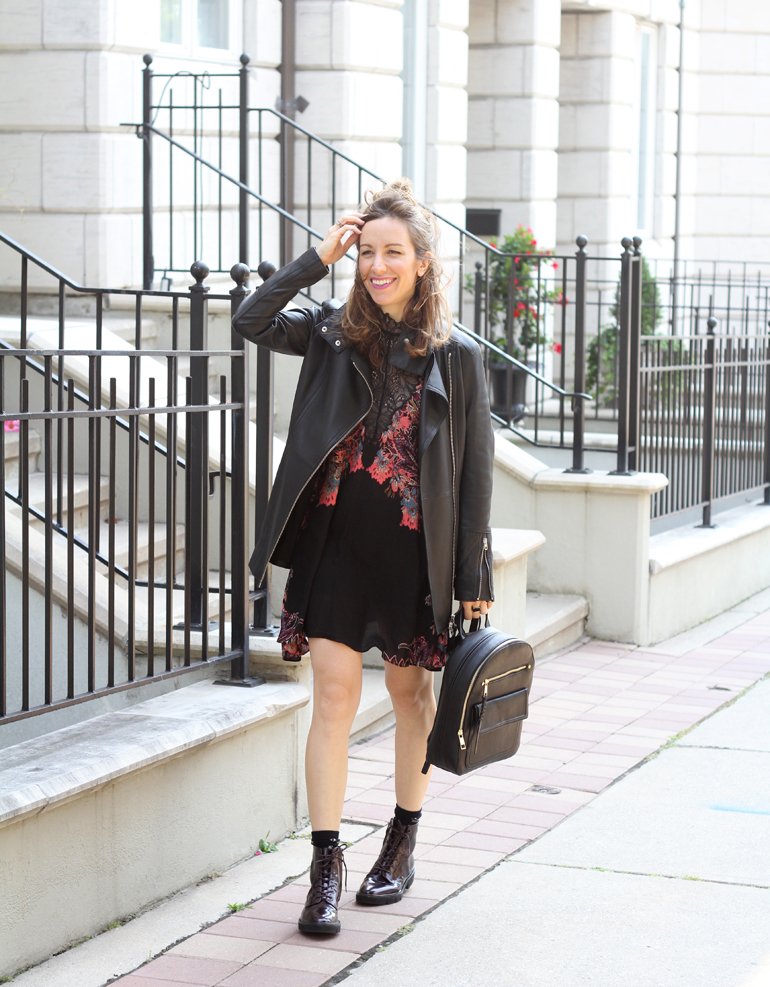 ---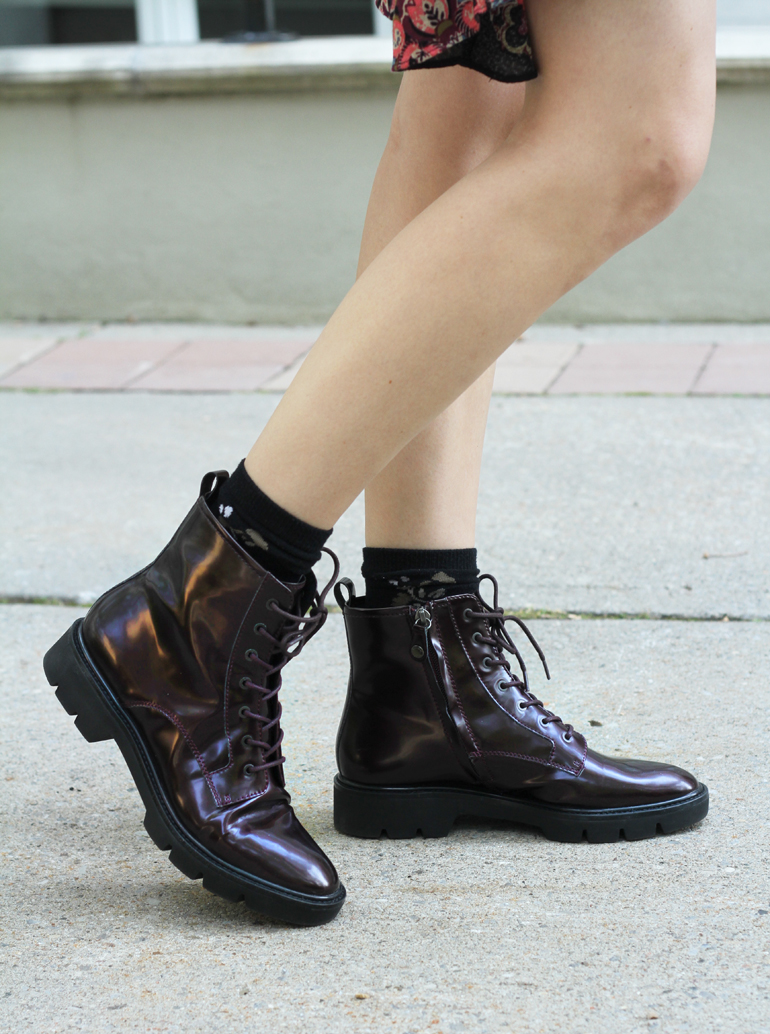 And it's strange for me, because I rarely go for a non-waterproof boots. Or ones that aren't made of leather. But with the higher lug sole & patent upper that will each shield my feet from water in different ways, I didn't hesitate.
As per me preferring leather boots, well, it has to do with both comfort & dryness. Sweaty feet during the Fall/Winter months is never pleasant!
However, if you're going to go with a vegan patent boot, Geox is a good call. With their patented breathable technology, I can guarantee you will not get all hot in bothered in these boots!
I shot this post on one of the hottest Fall days & my feet stayed dry & cozy. I have a pair of white Geox Amphibiox sneakers that are amazing in this respect too.
Of course, reminding me of a grunge-era style Adult Doc Martens boot, I couldn't resist not adding a 90s feel to the outfit!
I found this amazing Free People Marsha dress on sale at The Bay at the end of summer & it's been the perfect layering dress for this crazy one-day-summer-one-day Winter kinda Fall we've been having.
Styled for a night out or for a more casual day look, this dress can do it all (and it ridiculously comfortable!). It comes it what seems a bazillion colors & I'm contemplating grabbing a couple more of them in lighter hues 🙂
My favorite leather moto jacket from Mackage, new Gap backpack & a touch of dark purple lipstick completed the look.
What's your go-to boot for this Fall 2017 season?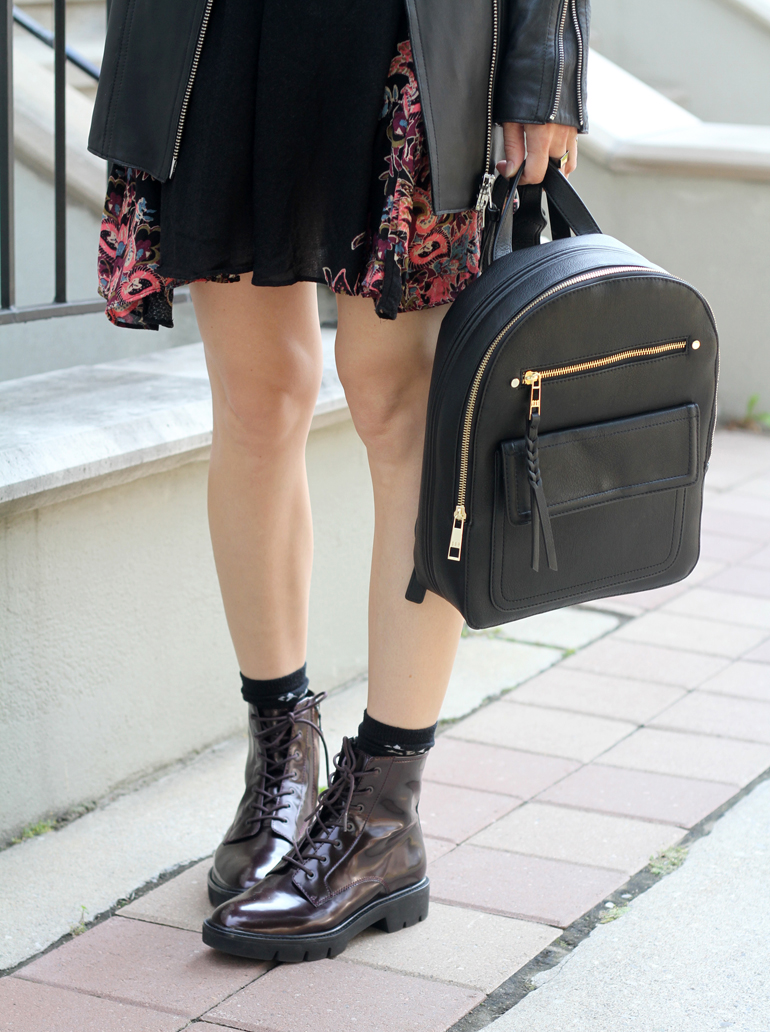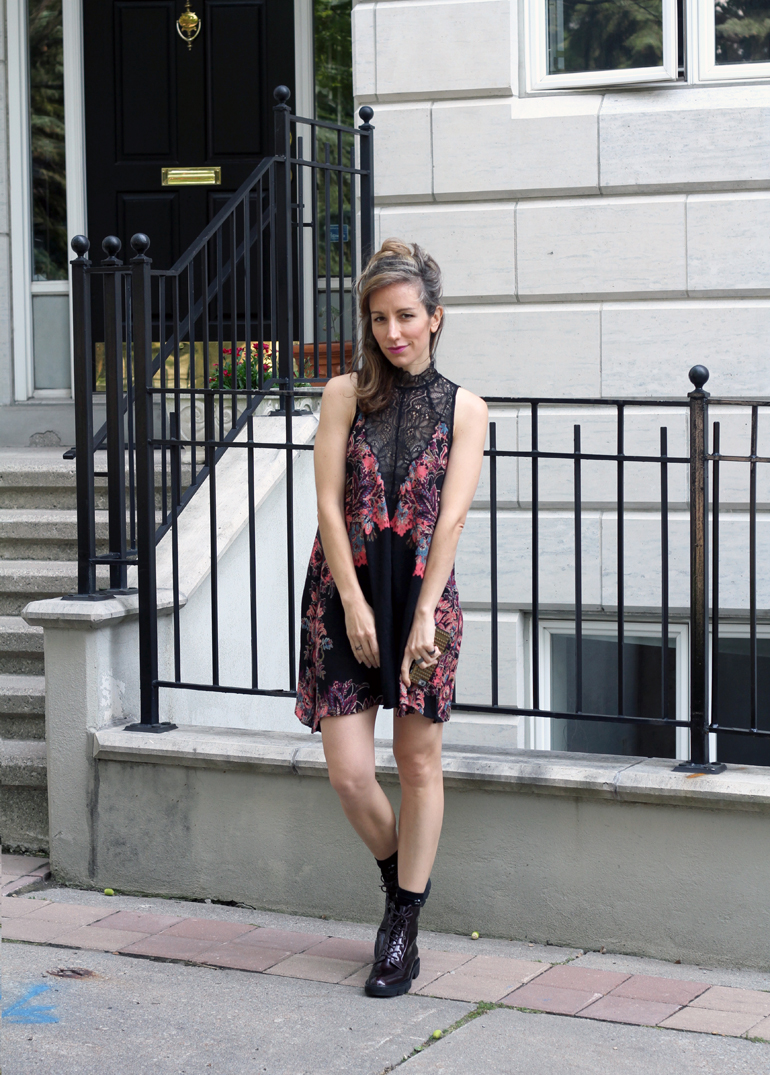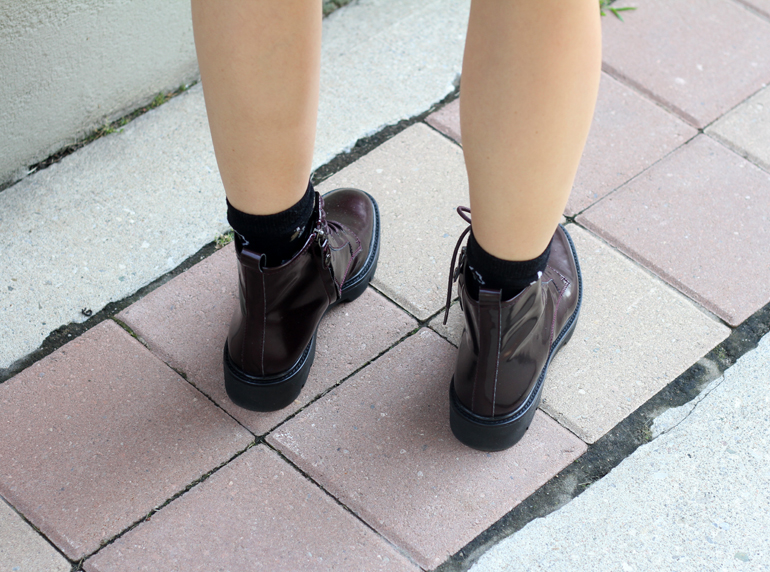 Photography by Conrad C. Photo
xo ShoeTease