For someone who has ventured into local Toronto fashion weeks to take snaps of street style shoes, I was more than excited to receive my hardcover copy of It's All About Shoes by photographer Suzanne Middlemass.
Review: It's All About Shoes by Suzanne Middlemass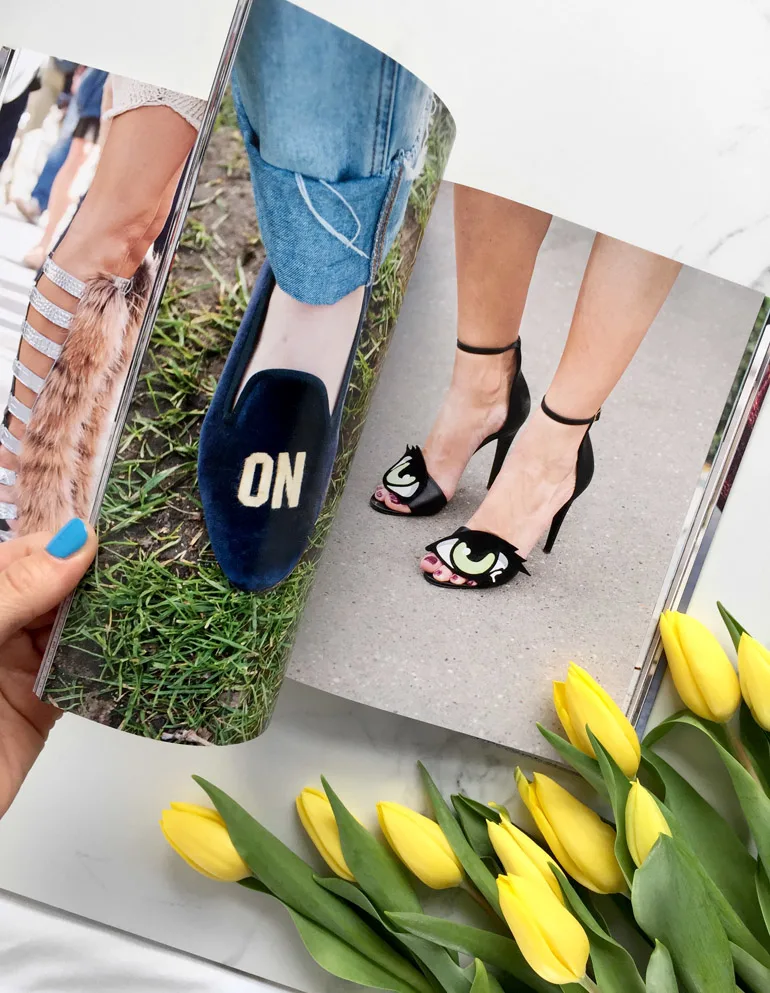 RELATED BOOK REVIEWS and POSTS:
A Street Style Shoe Coffee Table Book Review
It's All About Shoes is the perfect shoe coffee table book that completely lives up to its title! It is a celebration of footwear that will inspire your creativity, style & thirst for shoes many times over.
From high heels, flats to sneakers, Suzanne Middlemass' stunning book will have your eyes feasting on the most wondrous shoes imaginable.
From New York to Copenhagen, the London-based photographer's book includes 300 flawlessly vibrant photographs of style from the most fashionable cities in the world.
The close-up shoe shots & full street style looks are juxtaposed with famous shoe-themed quotes throughout the book. It is a fashionista's delight that will nourish the stylish voyeur within.
It comes as no surprise that Middlemass has been vastly published with commissioned work in Vogue, InStyle & GQ just to name a few. That's why this coffee table book about shoes is one of my top recommendations in my best gifts for shoe lovers post!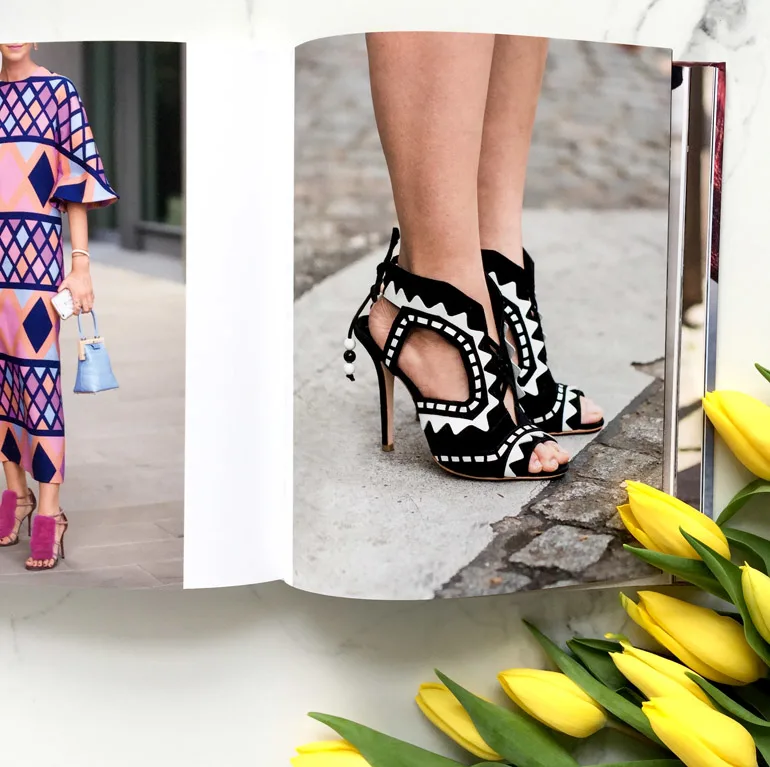 What I love about the shoes featured in this book, is that the author hasn't focused solely on the most coveted & trendy shoes of the moment.
Instead, when she heads to the streets during fashion week, she prefers to zero in on what she deems as the most unique & originally styled footwear.
Some of the street style gems featured? Gucci's zebra print furry loafer slides, Stella McCartney's star platform brogues, all red Adidas Superstar sneakers, Irregular Choice's "Glissade" ballerina-inserted wedges & so many more!
This is the perfect hard-cover book to add to your current shelf or coffee table styling. It also makes a fabulous gift for that fashion student, stylist or street style fashionista looking for even more inspiration.
I know I'm thrilled to add it to my collection of inspiring books! It's All About Shoes is currently available for purchase for $45 US from teNeues books.
Looking for more shoe-related fun? Have a gander at all the best high heel quotes I've compiled in my new post!
Thank you teNeues for sending me a copy of this stunning book! All opinions expressed are my own.
xo ShoeTease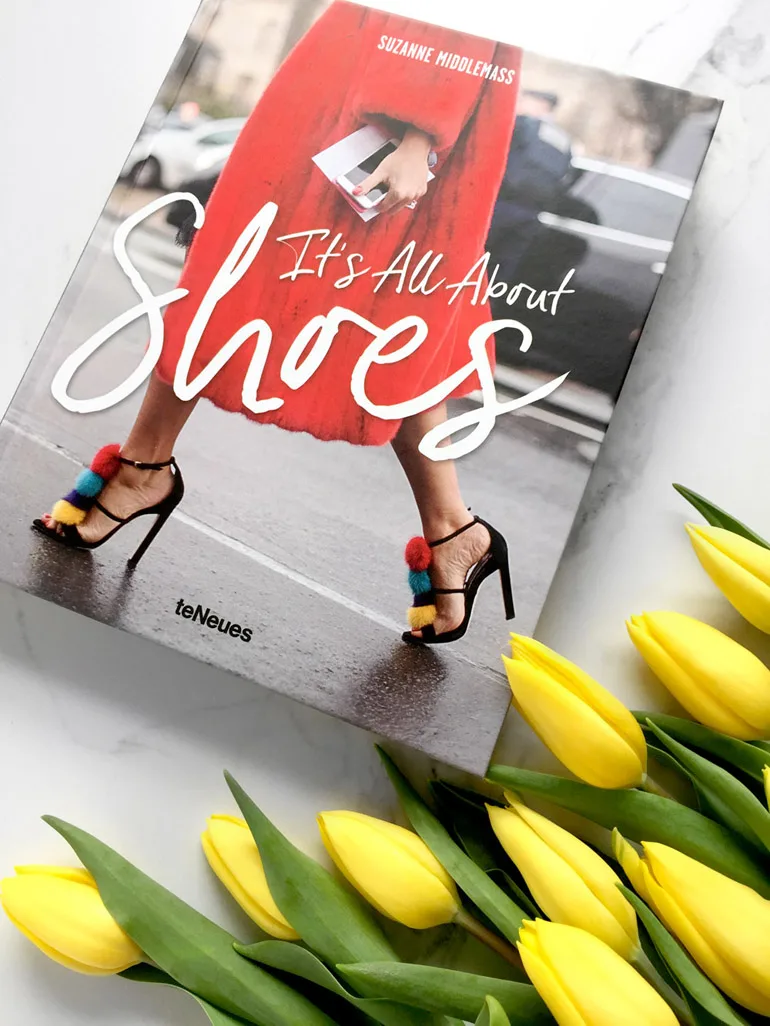 Cristina is the chief editor, fashion & shoe expert here at ShoeTease. As a seasoned stylist and women's fashion & shoe designer, she boasts over 20 years of experience in the fashion industry. She loves crafting effortless outfits for ladies both online and off and believes that styling advice should be accessible to everyone. Whether you're a styling pro or just starting out, Cristina's here to guide you on your fashion journey! Learn more.