Is it bad to say that I didn't really like going to Toronto Fashion Week in the past? Yeah, it probably is. The confusion, the time suck & the many thoughts of "how does it apply to my shoe blog?" would twirl inside my brain. Suffice to say, I've changed my tune ever so slightly 😉 Because you've got to see these Toronto shoes!
I mean, no, it's not NYFW, but considering how much lower on the fashion-o-meter (and no, that not a world) Toronto is, the show, the set-up & organization has been pretty stellar. I really got to hand it to the PR companies, volunteers & many people involved that make it all happen. So as the thankful recipient of all WMCFW going-ons, I say thank you!
But back to street style shoes. So many fun styles were spotted, paired with anything from sombre attire to the downright ridiculous. Although, yes, "ridiculous" fits so well with fashion week that it's become a world I use to rather ornately describe creativity. In a good way, really! Again, on Day 3 outside the Spring 2016 shows were loads of sneakers (wore my own galactic gold Michael Kors for comfort & slight dose of crazy) & strappy heels continued to dominate. Many low ankled go-go dancer 60s-inspired boots started finding their way outside the tents of WMCFW as well. And proof that the men can even outshine their female shoe wearers are in the pics below. Oh & sparkle. Lots of glitter people; lots of glitter.
Enjoy. And of course, you must tell me which shoes you'll like to steal off these fashionista's feet. Major street style moments, below…
Toronto Fashion Week – Street Style Footwear Day 3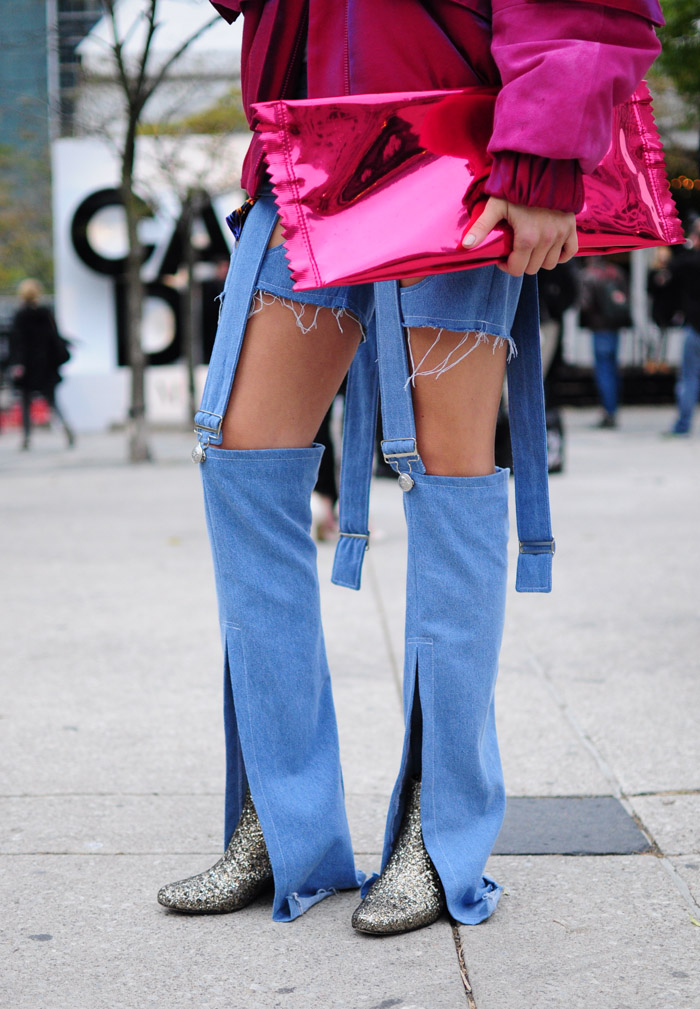 Savannah of the @TrollsenTwins wearing glitter (did I mention glitter beforehand?!) in Sam Edelman boots & some sort of pant/jean/overalls hybrid. Like it or leave it, it makes a statement (and onto my blog!).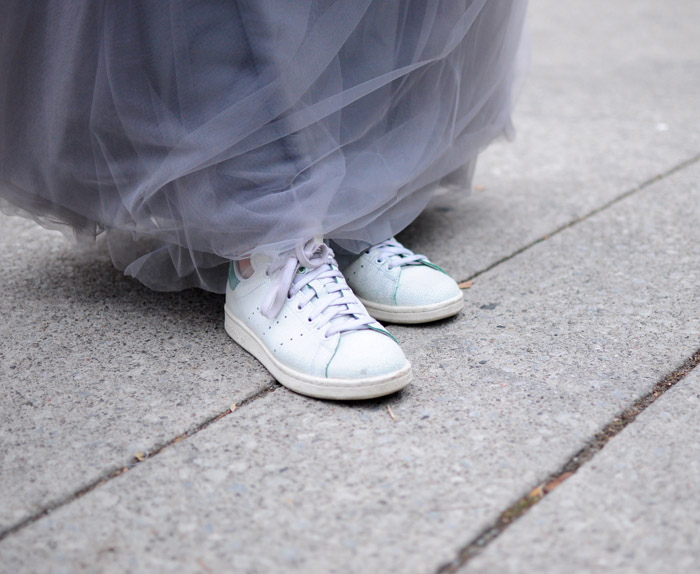 As seen in Day 1, another classic pair of sneakers (Adidas Stan Smith this time around) with floor-length skirt. Tulle for today. @Zencityblog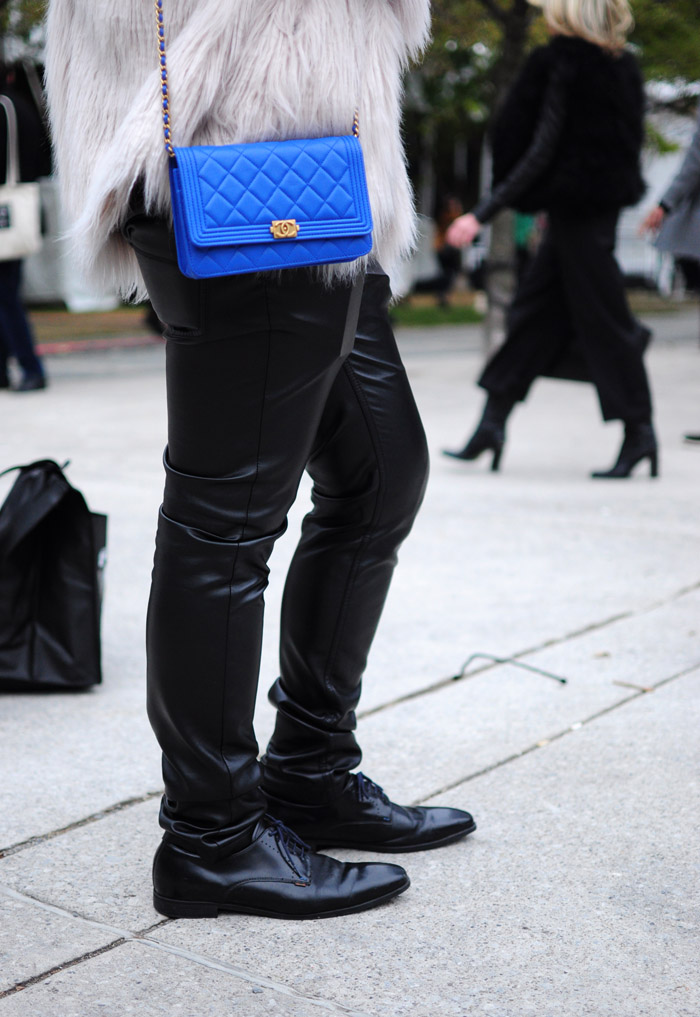 Beautiful & classy black leather brogues by Paul Smith on John from @bulacemagazine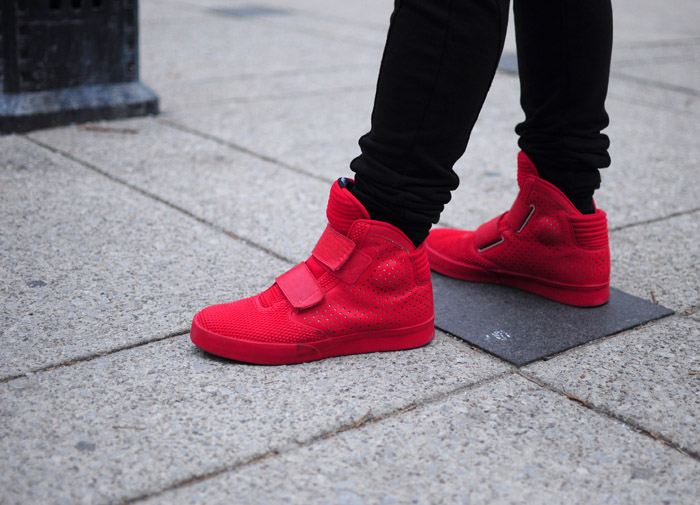 My fave photog of the week @bymabbas rocking another brilliant pair of red sneakers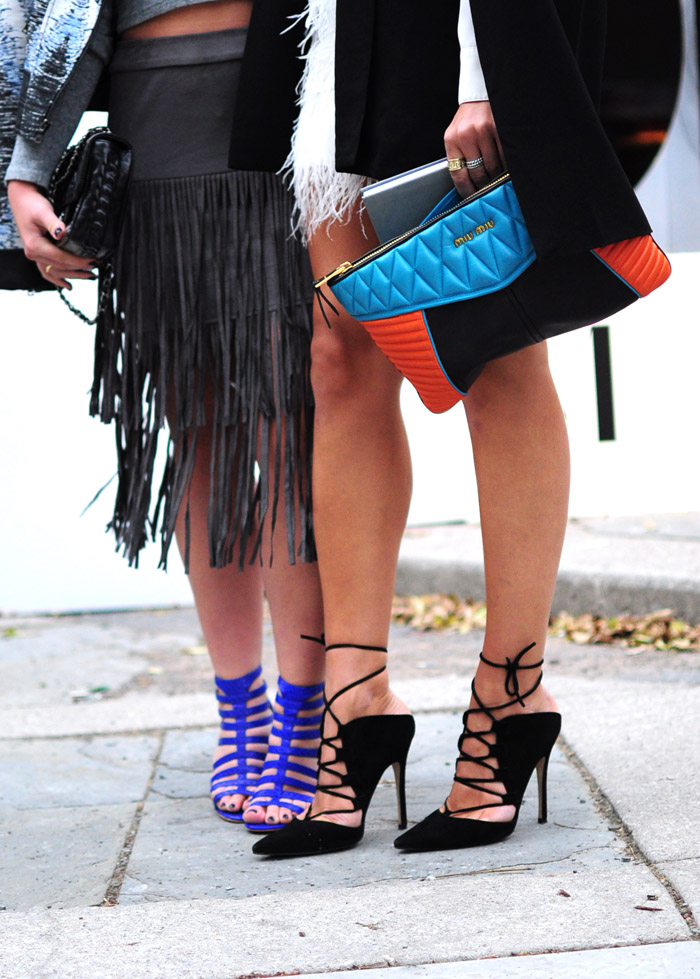 Cassandra from @3girlsandourcloset stuns us in a pair of gorgeous lace up stiletto heels from Topshop, right. Natalie @natalieservello, left, wearing multi-strap Vince Camuto cobalt blue shooties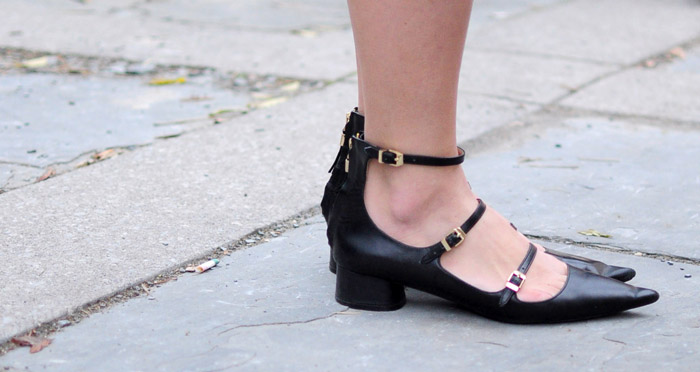 Witchy woman: Sarah @sarebellamy in Zara pointy toe strap pumps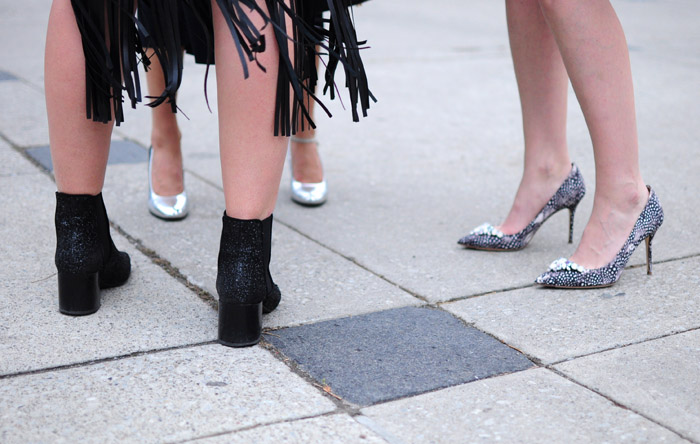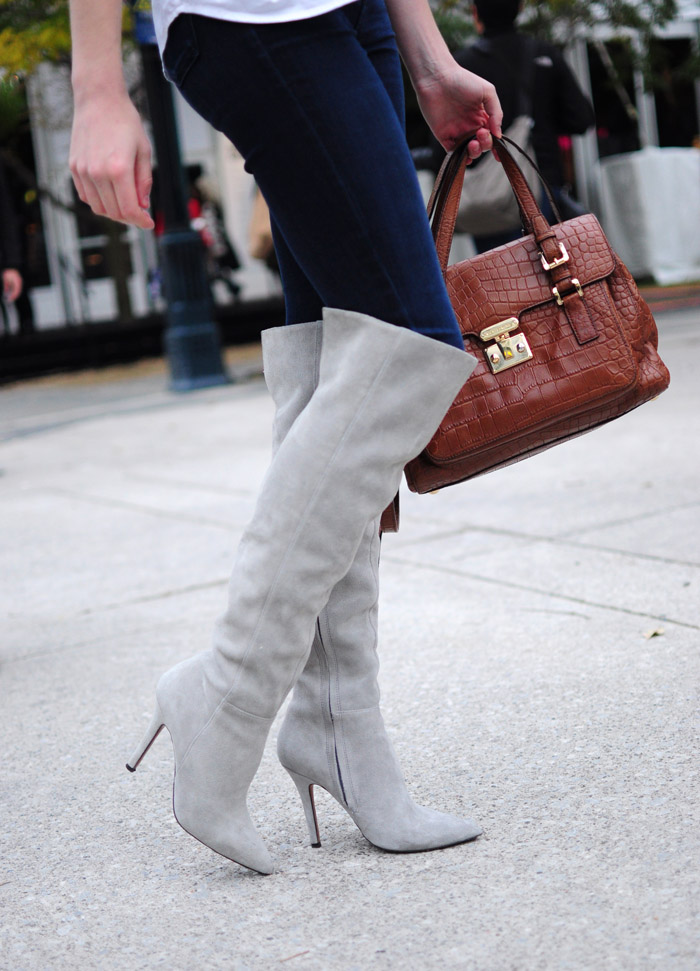 Glamorous dove grey OTK suede boots (stunning!!) worn by the other half of @zencityblog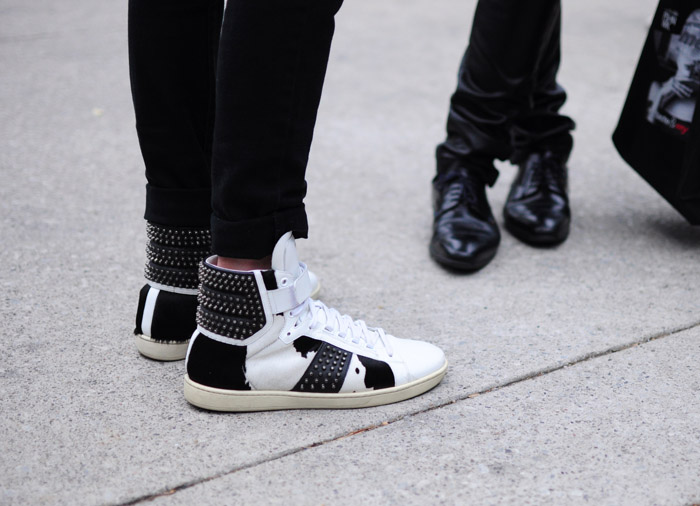 Amazing cow print & spiked hi top sneakers designed by Saint Laurent on Loic from @unbrokenlifes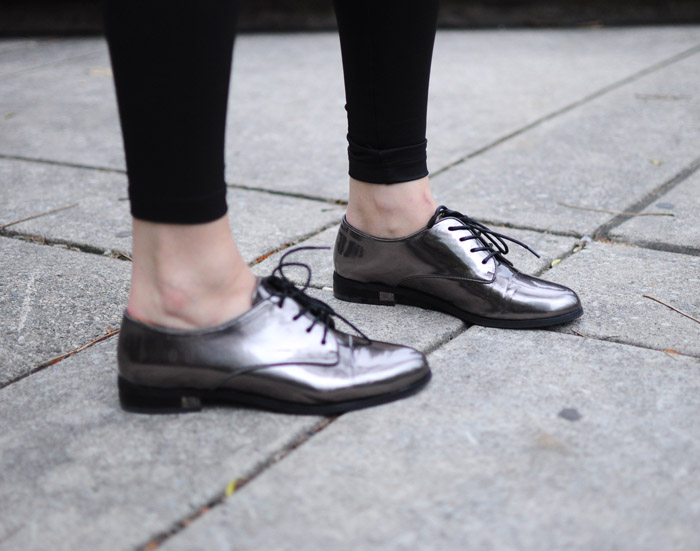 Black metallic Aldo brogues scored on sale for a serious deal. Michelle @michelleclareee couldn't rave about them more! Agreed, they look amazing.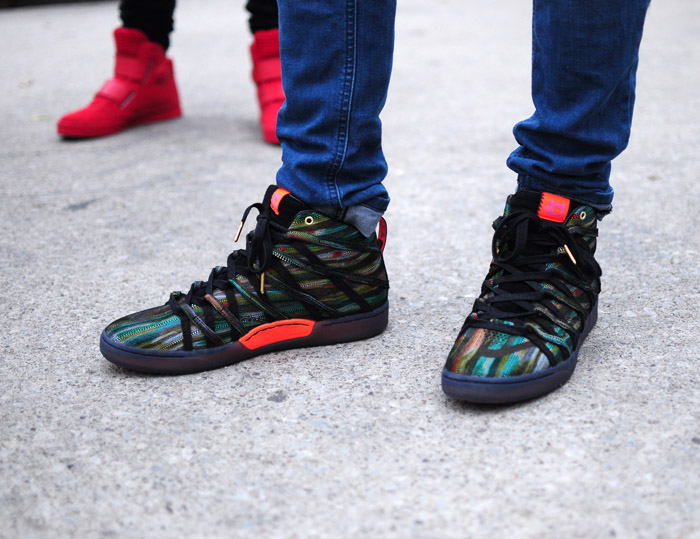 Another photog, another amazing sneaker! Glenn @hellogman wears Nike Kevin Durant hi tops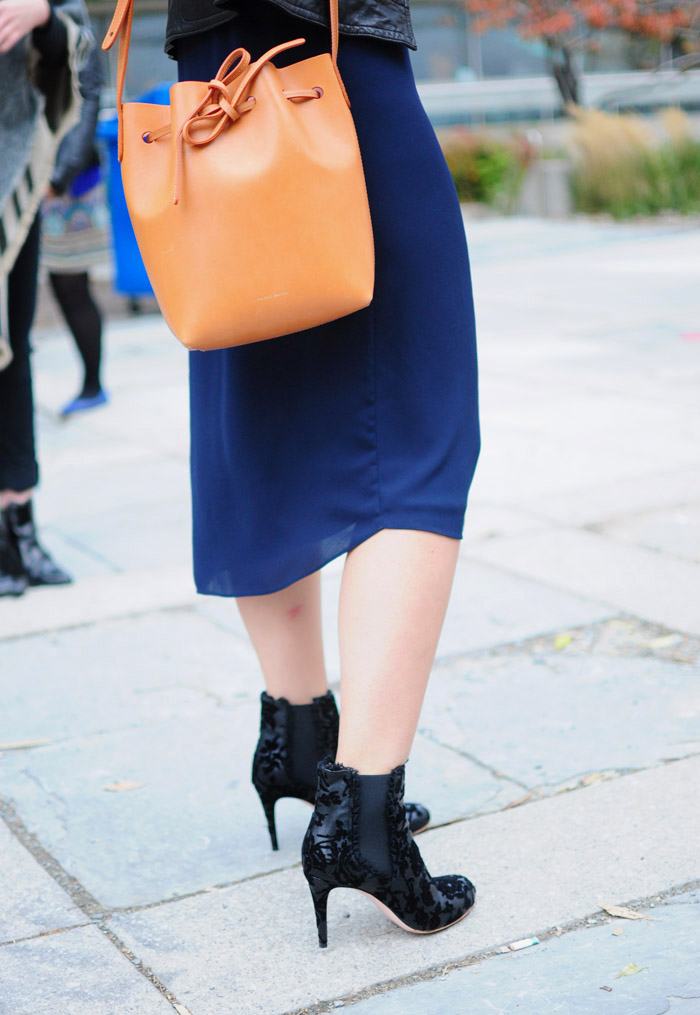 Striking Red Valentino flocked high heel Chelse booties on Aney @allureofsimplicity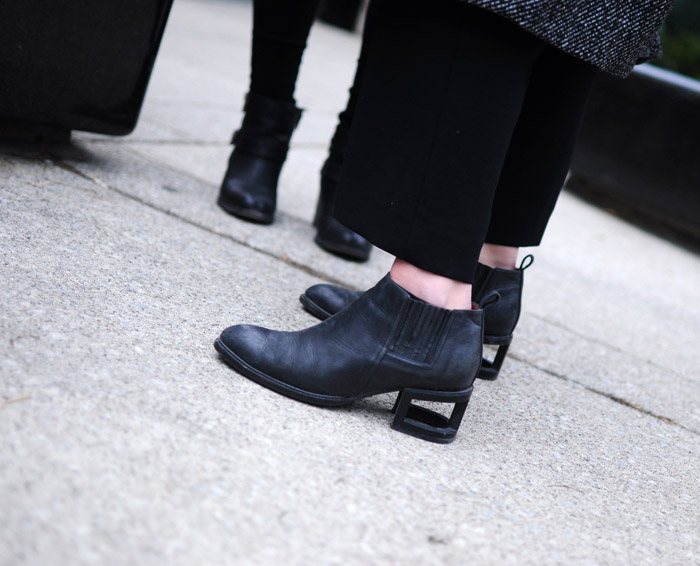 All about the empty heels: Jeffrey Campbell ankle boots styled by Alissa @lissykit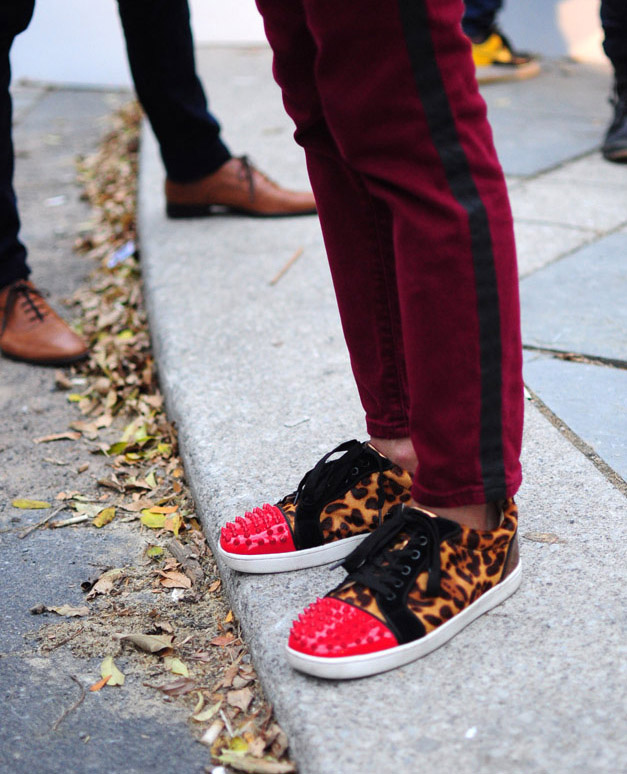 Because Christian Louboutin makes awesome sneakers too. For men! These leopard meets red patent spikes make quite a statement.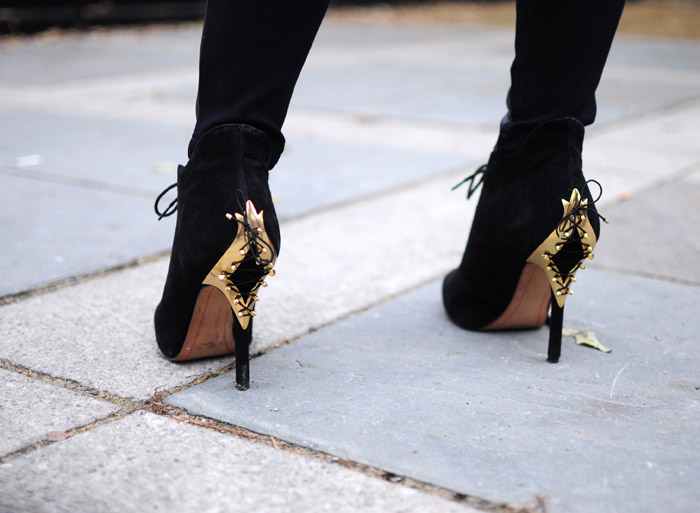 Corset detailing on the backs of these Sam Edelman boots, scored at Hudson's Bay by Anthea @anthea_t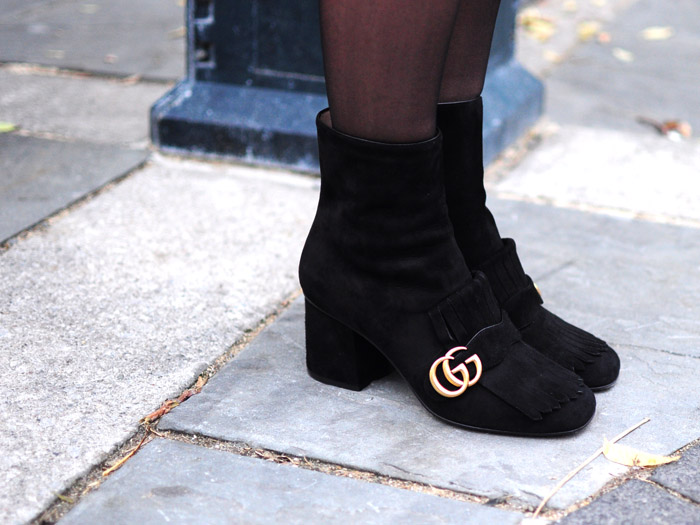 Stunning Gucci loafer/boots. Not usually a fan of "logoing", I love the gold hardware on these shoes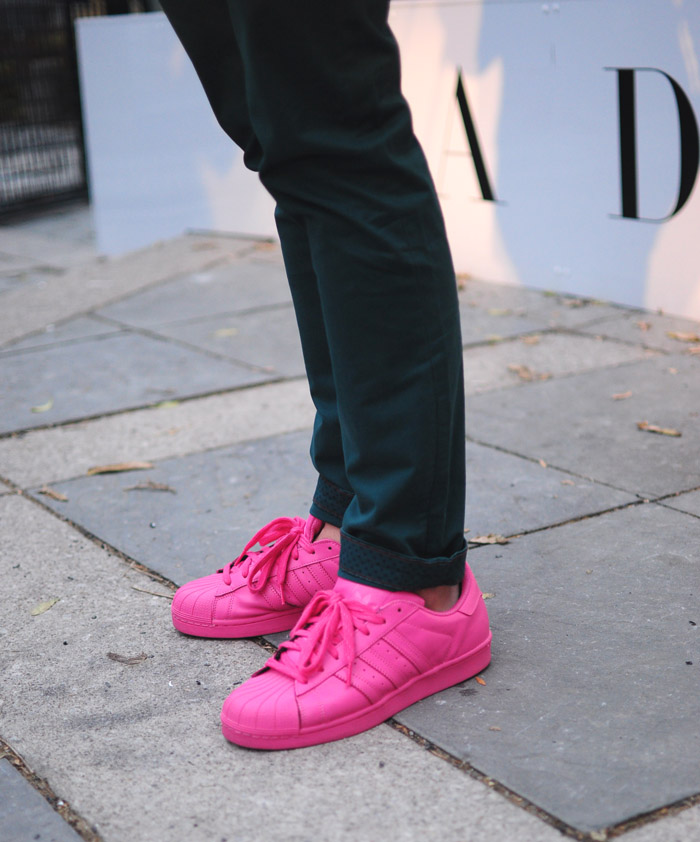 These shoes always make me smile! Pharrell Williams' Supercolor collab with Adidas. Worn by Aram @arameginliyan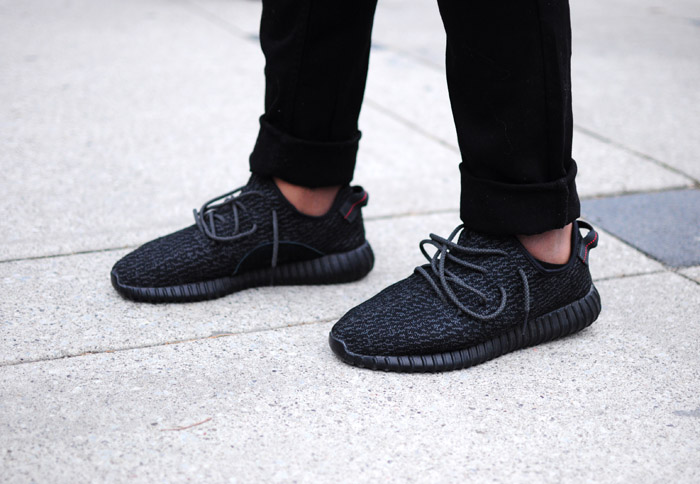 Spotted again on Day 3: black/charcoal grey version of Adidas' Yeezy Boots 350 sneakers on George @georgeroubos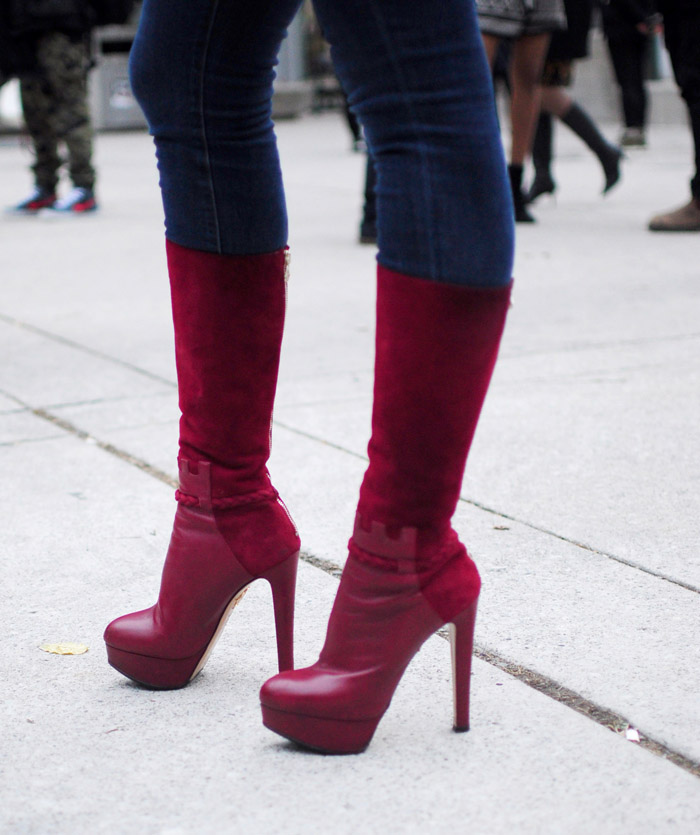 Ainsley Kerr @AinsleyKerr making a serious statement in sky high burgundy platform boots!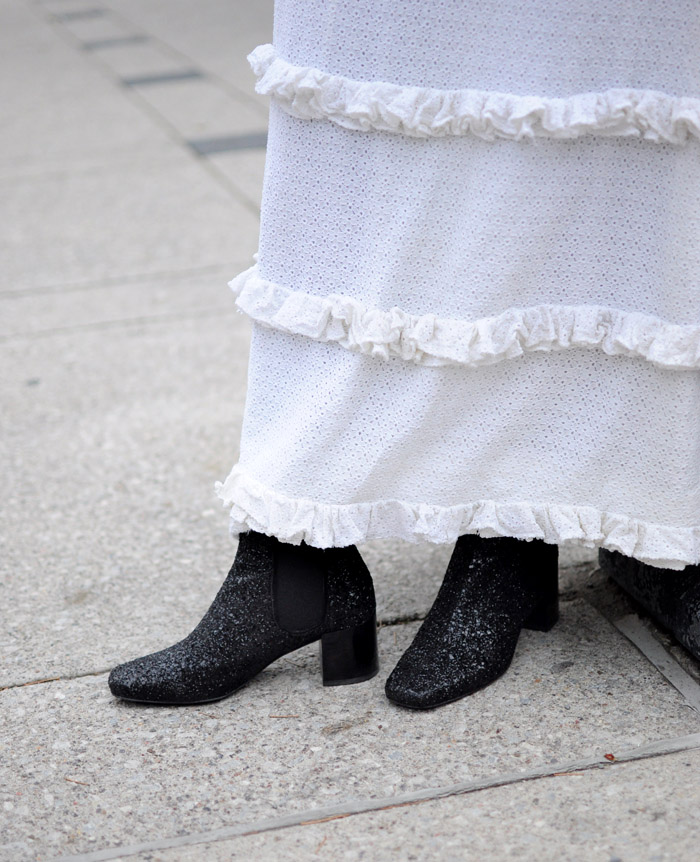 Glitter boots from Zara styled with a vintage wedding dress by Stephanie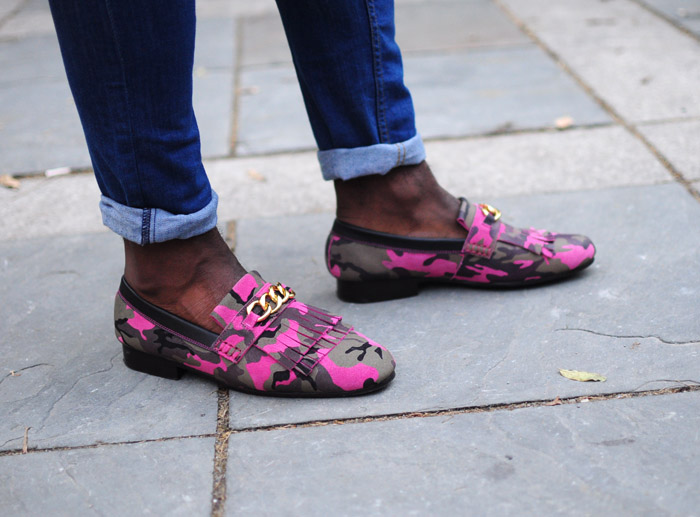 They need to make these for women too! Tokyo based shoe brand Honour Ovation fringe loafers with chain detail on Riley @ishanriley
Missed the other street style shoe days? Take look at Day 1 & Day 2 of the best of Toronto Fashion Week's street style shoes outside the Spring 2016 shows. Days 4 & 5 up on the blog ASAP!
xo Cristina