This post was most recently updated on January 25th, 2015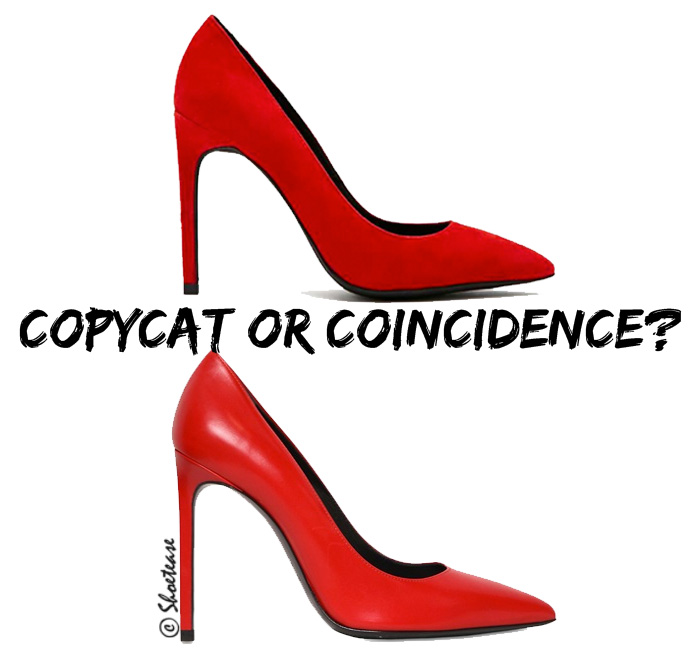 Same form, so likely the same last. Similar inner-curved heels. The only change seems to be the shoe material & price! It's all too easy (and pretty much technically legal) to copy women's fashion shoes. I know from experience as a copy-cat shoe designer myself. That being said, for those who can't afford the luxuriously priced red pointy leather pumps at $645 from Saint Laurent this season, a near bang-on red suede stiletto reproduction at a fraction of the price (courtesy of Jeffrey Campbell this time around) is often appreciated. Offered at $162 from Nasty Gal.
Would you say copy-cat or possibly suggest coincidence?
xo ShoeTease
Photo Credit: net-a-porter.com, nastygal.com