If shoe lovers with a penchant for autobiographies had a go-to book, Patricia Morrisroe's 9½ Narrow: My Life in Shoes would be it. How would I know? Well, I just finished reading it!
And as ShoeTease is a shoe blog in love with everything footwear-related, I'm excited to share my thoughts on another shoe book review!
Shoe Book Review: 9 1/2 Narrow – My Life in Shoes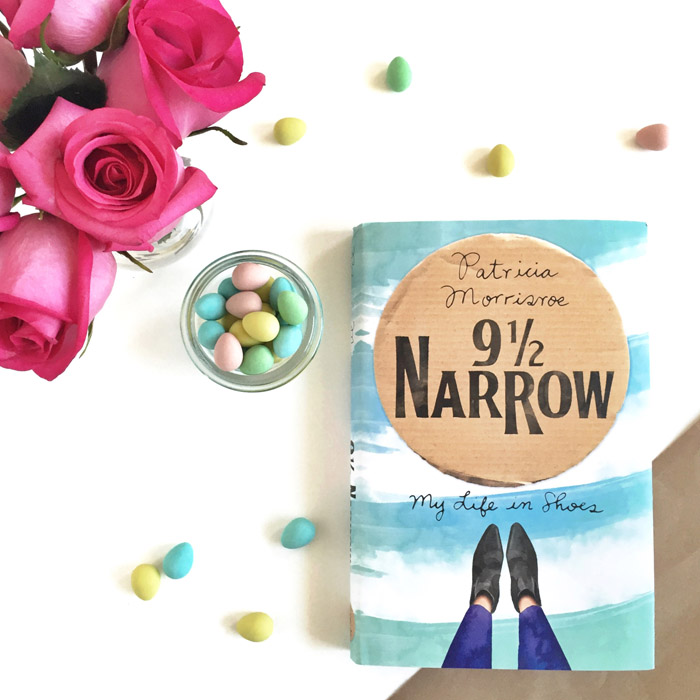 Related Posts & Reviews:
If you've read the book or my review of Tamara Mellon's In My Shoes memoir Morrisroe's shoe tale has a completely different feel to it. 9½ Narrow takes a more nuanced approach to self-describing one's life & personal relationships.
Full of touching memories, this book follows Morrisroe's 5 decade journey via her many shoes. From her Mary-Janes & "Beatle Boots" to a pair of "classic" but terribly uncomfortable Manolos, each shoe in her footwear collection represents a distinct part of her life. Thus far, of course!
From small town Catholic school girl, to published New York City author, Morrisroe leaves no shoe or shoe-related anecdote unturned.
9½ Narrow includes a plethora of shoe history that'll tickle any shoe lover, fashion buff &/or historian pink. If you think you knew everything about shoes, this book might surprise you; I certainly was!
So in ShoeTease book review fashion (pun intended!) here are a few things you may like or dislike about Patricia Morrisroe's 9½ Narrow: My Life in Shoes…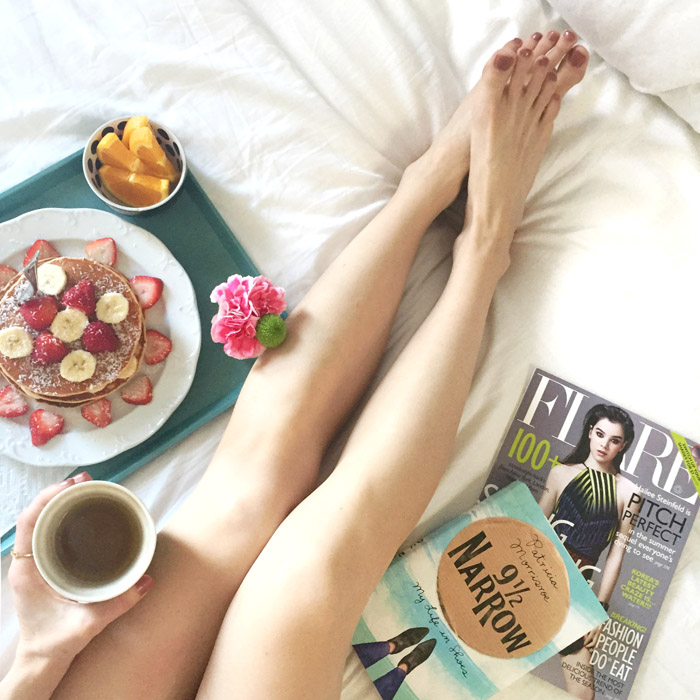 Reasons you may like 9½ Narrow:
-It has funny to utterly hilarious moments (including a particularly humorous run-in with Arnold Schwarzenegger!)
-You will become well-school on the subject of shoes & footwear designers throughout the ages, their cultural importance & how much we integrate shoes, boots & high heels into our everyday language. Lots of famous shoe quotes are included to complete this shoe book!
-The memoir portion of the book is especially well written & touching: you really partake in the author's moments of pure joy & utter sadness. The real life 'character' depictions of her family, friends & foes are brilliant.
-If you have trouble buying shoes because of foot size or foot problems, you will surely empathize with Morrisroe's! I never knew plantar fasciitis could be so debilitating.
-The author's honesty: It takes a strong woman to admit the following truth about high heels:
"I wish I could run, skip and jump in five-inch platforms, but I can't. I'm convinced few women can, only they fake it better"
Reasons you might not like 9½ Narrow:
-If you're under the age of 20. I believe a more mature audience, especially baby boomers, will appreciate the author's memories of growing up in the 50s/60s & venturing into adulthood in the 70s and beyond. I'm in my 30s & although I enjoyed her story, many references to the decades before my time were lost on me.
-If you're not interested in women's shoes or fashion, this book won't be your cup of tea. Kinda obvious, but I figured I'd throw that in!
-It often felt like I was reading 2 books that had been melded together in a bit of a disjointed fashion: one about the author's shoes & their historical connection, while the other, the actual memoir portion of Morrisroe's life. The transition isn't always seamless & some chapters seem to take on a life of their own: some delving deep into Morrisroe's personal reflection & others merely skimming the surface.
-Pictures! Although her descriptions are thorough, I would have liked a visual account of some of her shoes. I mean, "Bass Weejuns"? I had to Google image that!
Final Remarks on 9½ Narrow: My Life in Shoes
The reasons to read this book far outweigh the drawbacks. Morrisroe sucks you into her world from the very start & keeps you hooked throughout.
She has a knack for making you feel as if you're walking in her very shoes, vs merely witnessing her strides. A shoe lover's book written by a true shoe lover herself!
Thanks to Penguin Random House for sending me a copy of this shoe story- filled book!
xo ShoeTease