Freak-Shoe Friday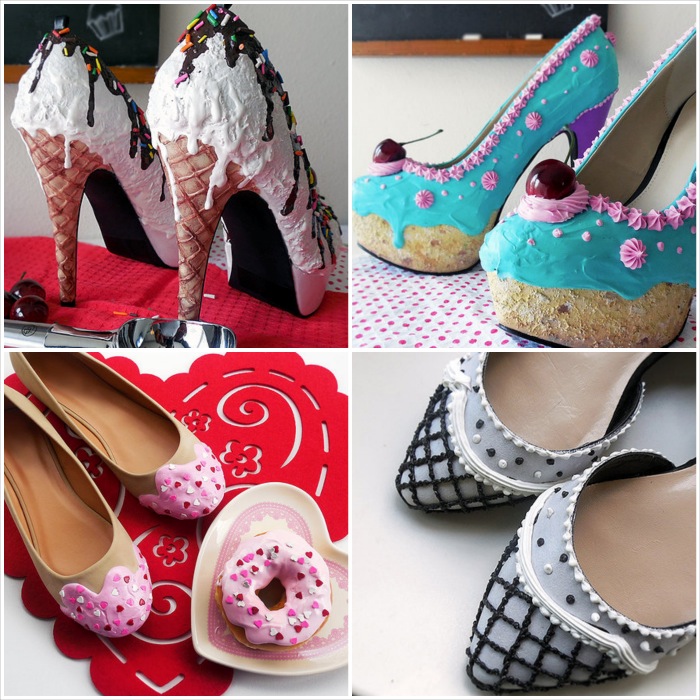 It should come as no surprise that someone writing a shoe-based fashion blog has a bit of a shoe problem. If you follow ShoeTease at all on Instagram, Pinterest or Twitter, you'll already know that I also have a slight chocolate/cake/sugar/sweets issue. So to be confronted with a blend of my 2 biggest vices is a little overwhelming, so please bear with me!
The craftsmanship on these outrageously amazing cake & pastry inspired flats, heels & accessories from Shoe Bakery is incredible. Seriously good enough to eat! But alas, the only flaw that these incredible creations have,  is their inedible nature, which, you know, is a good thing if you're going to wear them. Kinda keeps them sturdy & such. A wicked bridal shoe idea too, where you can match your shoes to your wedding cake or commemorate a special occasion (they have holiday-themed sweet treat shoes as well!). This is a fairly neat, niche idea that for their sake & my love of sweets & shoes, I hope does exceedingly well. If they weren't made to order, I can see the sprinkle donut-inspired flats flying right off the shelves! I'd definitely love to own them, myself. The high heels? Not as commercial, but for max $200 a pair, they're a heck of a lot more quirky than anything Charlotte Olympia or Sophia Webster would dare create & much, much less expensive! Seriously worth at least a visit. But if you've got a sweet tooth, enter at your own risk!
Would you buy a pair of these shoes?!
xo ShoeTease
Photo Credit: shoebakery.com