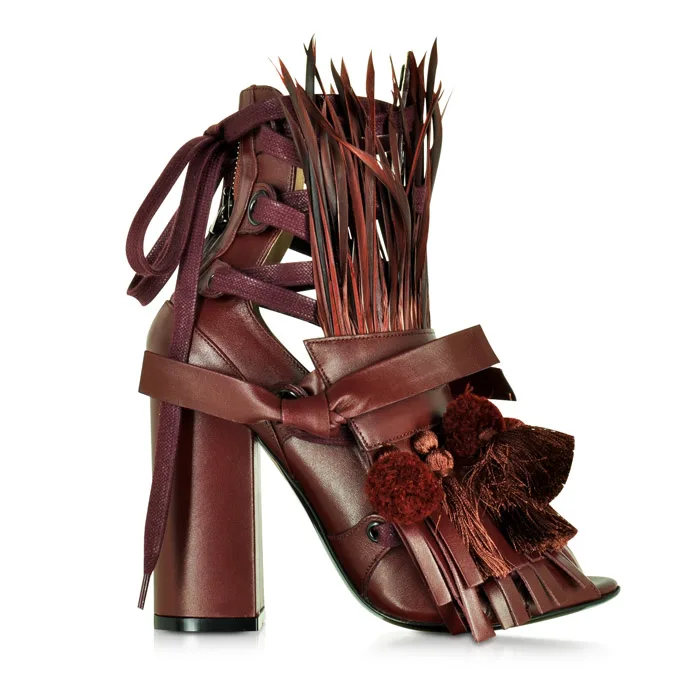 If you thought those Proenza Schouler woven straw boots were bad, today's Freak Shoe Friday item reaches new heights. I haven't seen ugly designer shoes quite this appalling since….well, I can't even remember.
And if these weren't hideous enough, they come in a flat & multi color version. Not sure which is the lesser of the 3 evils.
Help me decide?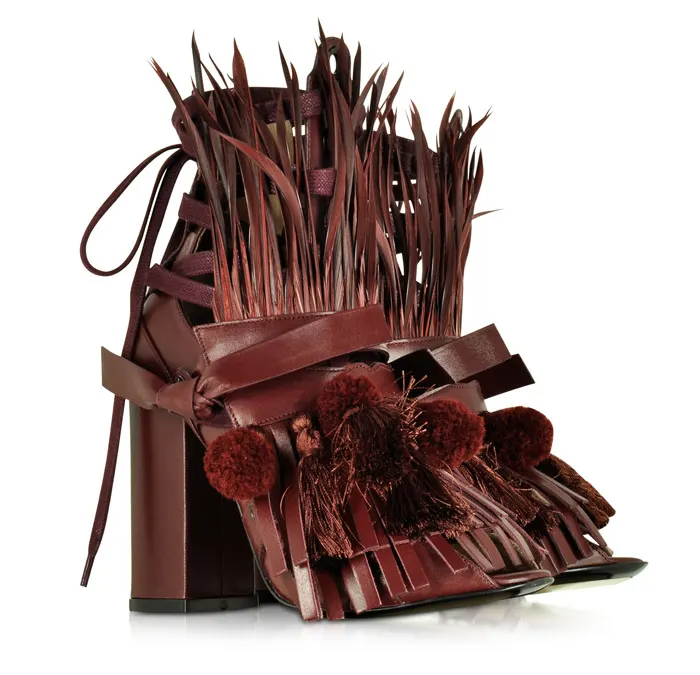 Pom pom sandals & tassel shoes are all the rage right now. And for good reason: pom poms, fringe & tassels are freaking awesome! Yet, brand N.21 has somehow managed to ruin the unruinable (and yes, I just made that word up).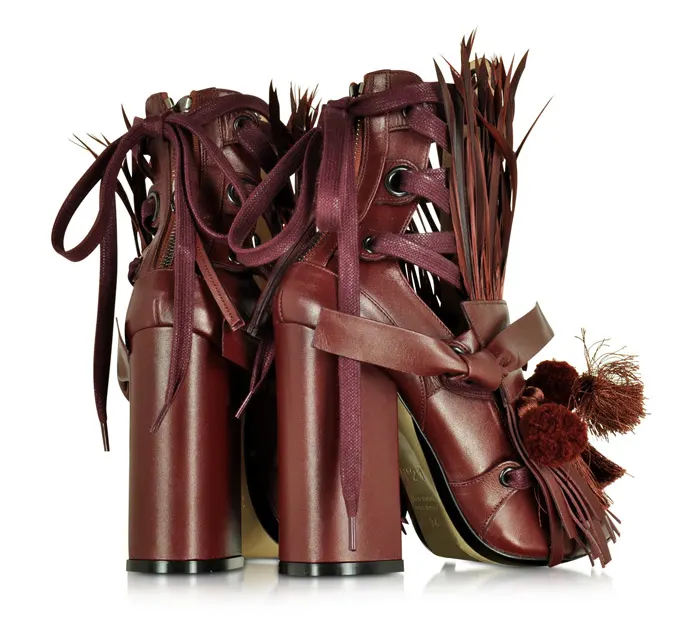 There's just so much brown….
I mean, I get how these might possibly be sought out by the anti-fashion crowd who, for some ideological reason, refutes fashion & shoe trends. Yet these are technically trendy, in their detailing and with their block heels & "corset" lacing. Only done terribly wrong. And I'm certain no one spewing out anti-convention would pay the asking amount for them. Just saying.
For your amusement, I have included a snapshot of the retailer's description. I don't know whether to laugh or cry. But to give them credit, they did get something right: these sandals will definitely stun. Day or night.

If someone can clue me into what "bohemian romantic vibe" means, I'd be grateful.
So where are the other two styles I was talking about earlier? Don't worry, I haven't forgotten to include these marvels. Check them out, below.
Here is the flat sandal version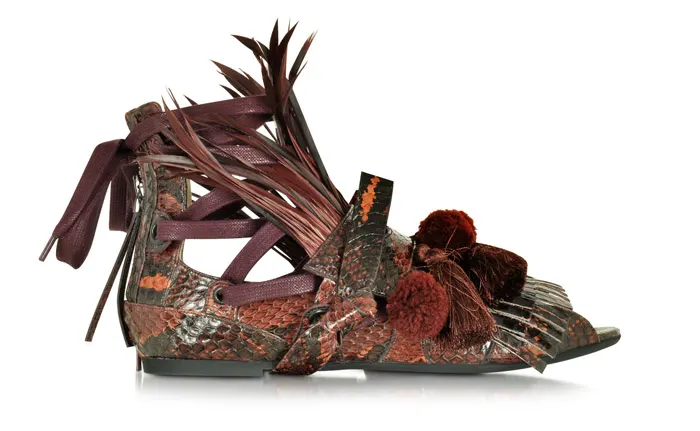 Here is the same heel in another colorway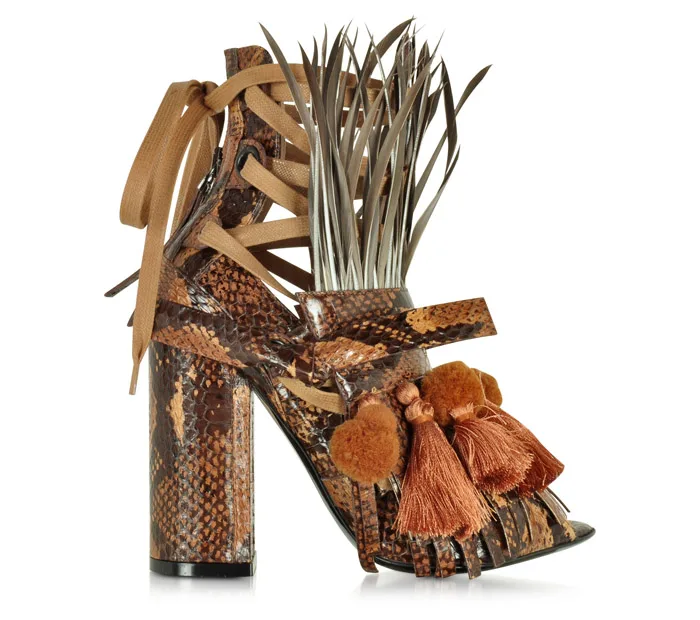 Hmmm…let's try to say something nice, shall we? Here goes: at least you can visually make out the pom poms & the tassels in this last pair of ugly sandals?! OK, I'm obviously just grasping at straws. Pun, definitely intended!
If you're wondering "how much?", let me tell you: 1.2K. Yes, over ONE THOUSAND American dollars for this big mess of a shoe that looks fit to be thrown into a bonfire. Just thinking of the poor animal that got skinned for this hunk of junk makes me want to go vegan.
So tell me, am I off my rocker or are these sandals just as preposterous as I see them?
What!!? This shoe's not hideous enough for you? Well, aren't you in luck?! Take a look at our other "selection" of ugly shoes <– here!
xo Cristina
Cristina is the chief editor, fashion & shoe expert here at ShoeTease. As a seasoned stylist and women's fashion & shoe designer, she boasts over 20 years of experience in the fashion industry. She loves crafting effortless outfits for ladies both online and off and believes that styling advice should be accessible to everyone. Whether you're a styling pro or just starting out, Cristina's here to guide you on your fashion journey! Learn more.