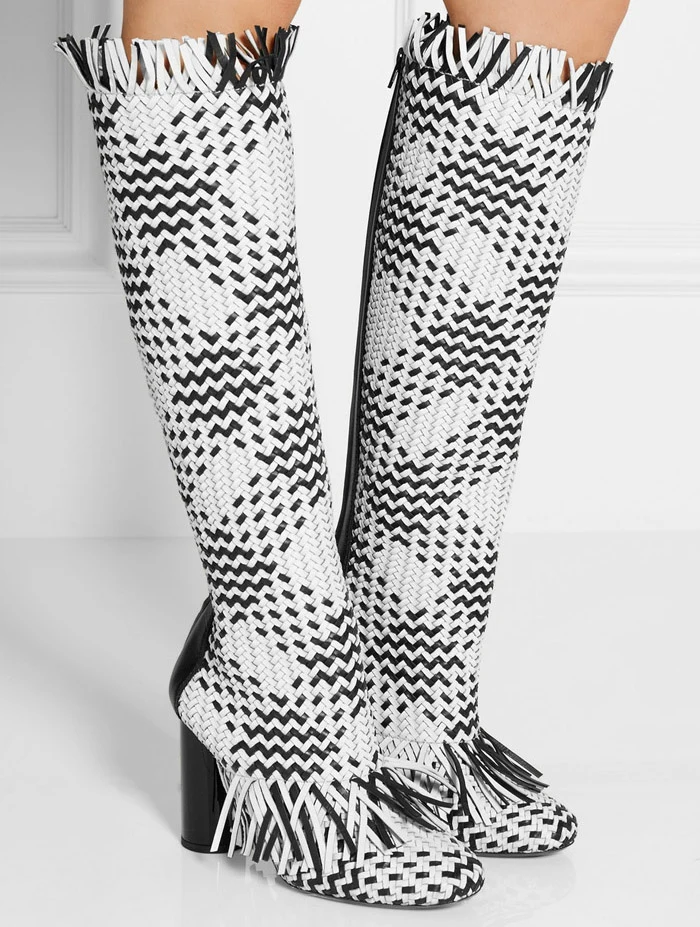 A lesson to all students: say no to bird courses. Basket weaving being very much one of those. Because you never know: you might just end up designing these!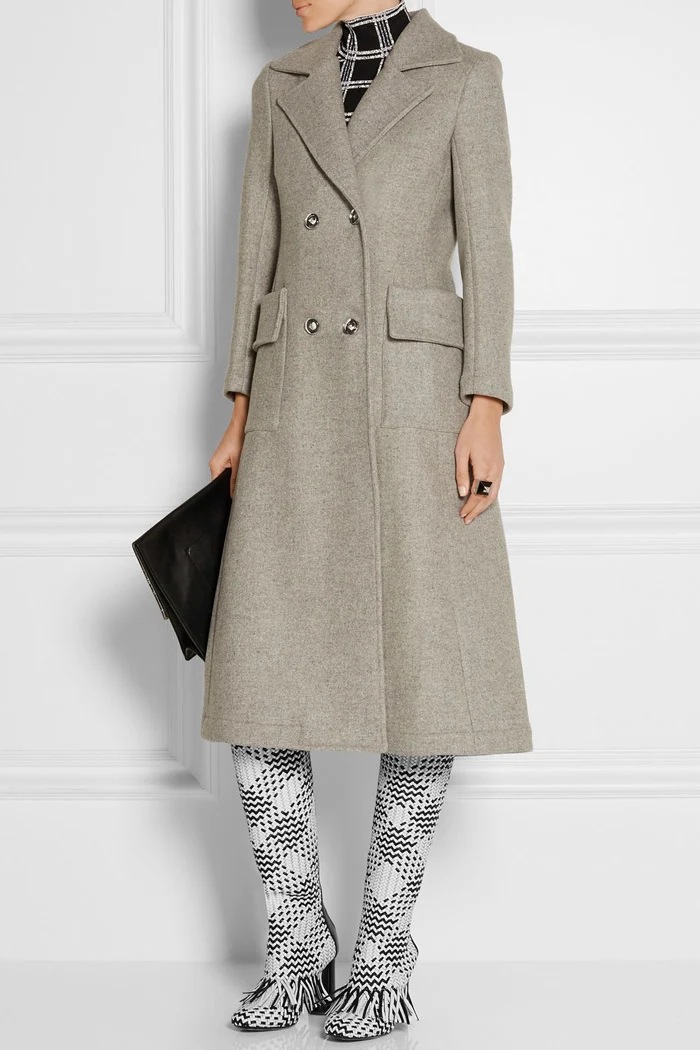 Now I must admit to having spotted these straw-looking fringe Proenza Schouler boots from their Fall/Winter 2015 collection on Net-A-Porter a while ago. I've just not had a great deal of time to plop them in an ugly shoes post recently. Yes, bad bad me. Now I'm actually happy about it, because the lowered price (80% down from the original cost of $3,450 [outrageous of course]) just proves my point. A fraction of the first retail price can't make these bizarre boots sell out any faster. Goodness, if Net-A-Porter can't even make them look good with their lavish clothes & styling, then who on Earth can?
And here I was seriously jonesing for Schouler's previous collection; the mules & heels were extraordinary. I even blogged about them in my best runways shoes from Fall 2016 post (embarrassing)! So. What. Happened. To. These?! Look, if these woven boots were all black, I'd say why not; a little texture never hurt anyone. And I'm not indulging in shoe racism here, but pairing woven leather with contrasting black & white + fringe literally sprouting out in every direction, just makes me cross-eyed. There's just too much going on at once.
Again, as in the last Freak Shoe post about Fendi's pink haired sneakers, one has to ask: what's with the hairy/fringe-ey mess these designers are trying to pull off? Fringe is great. Fur is great. Heck, even hair here & there is great, but why so much on poor old shoes?!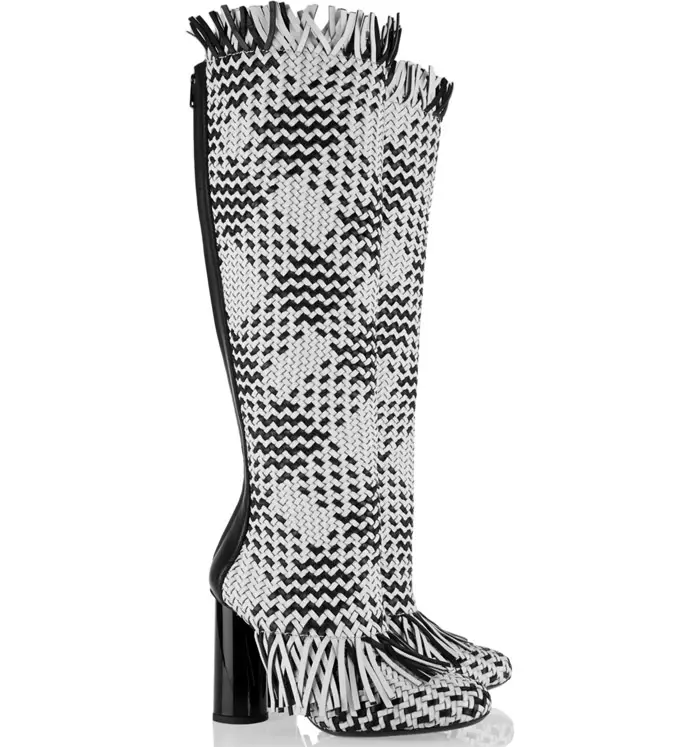 To me, a good indication if a shoe or boot is decently designed is if it looks good with a plain LBD. And just to be clear, NO, I could not envision this hot mess of a boot to go well with even the most versatile piece in any woman's closet. So what's left to say? Not much.
But I ask you: what do you think of these boots? Are they as bad as I'm making them out to be (or possibly worse!?). You tell me. In the comments below of course!
Happy Friday 🙂
Check out more garish & inanely ugly shoes by clicking on the link! Or look at the much prettier black Nine West over the knee boots I recently styled. It should take the sting out of your eye 😉
xo Cristina