Like I've mentioned earlier, until, say, yesterday it's been cold here in Toronto (for those of you wondering, no, this is not an April Fool's post!). So this outfit was completely weather-appropriate. At least from the waist up.
But in my mind (& all over the media) Spring has officially arrived, so in my denial, I decided to no longer wear tights. Or clunky, weather-proof boots. I compensated by wearing a faux-fur stole. Because you, know, that keeps legs ever-so-warm!
In all "seriousness", fashion-related seasonal transitioning is a tad taxing. It would be much easier if we went to sleep one cold, winter evening & woke up to a warm, summer day the next morning. Which, now that I think of it, has been known to happen here in Canada. Only that the morning after that glorious summery one, winter has snuck on back with heaps of heavy snow. I think around these parts, we might call this "undecided" weather, Spring!
Photography by: Leonard Shen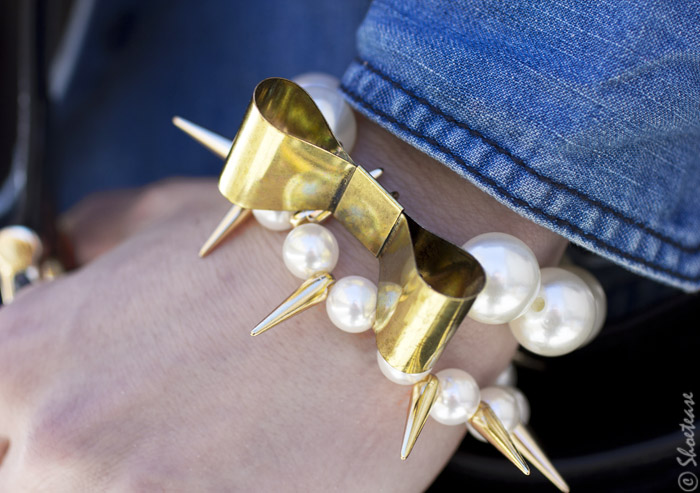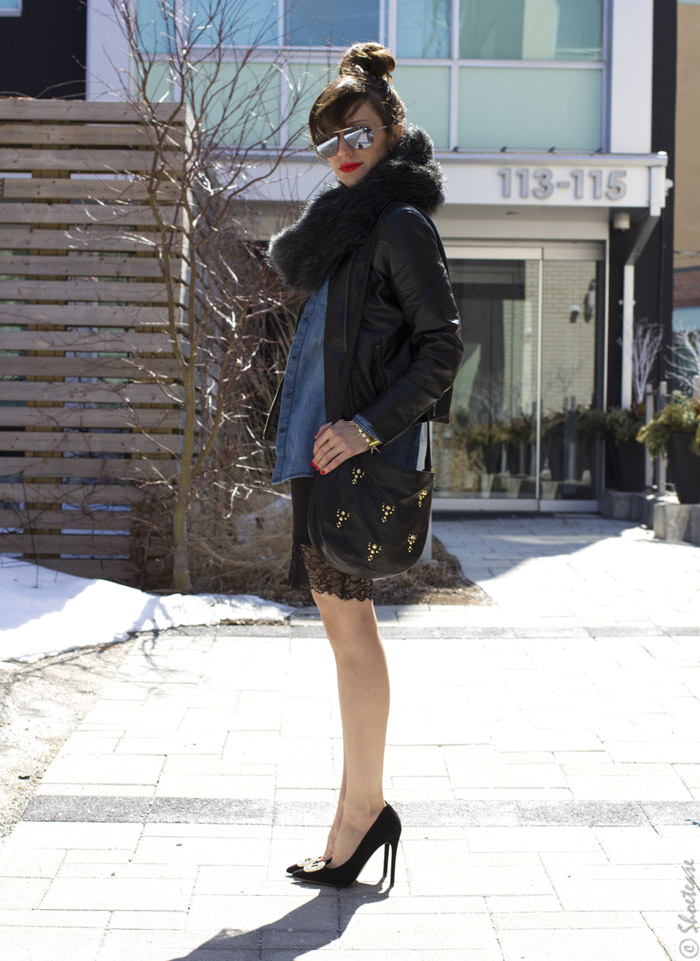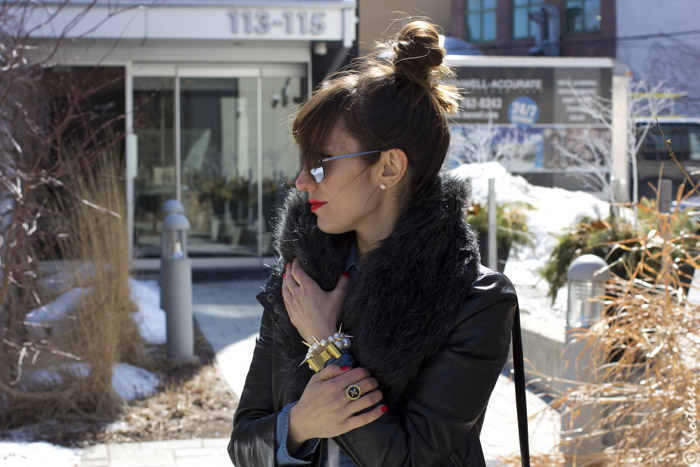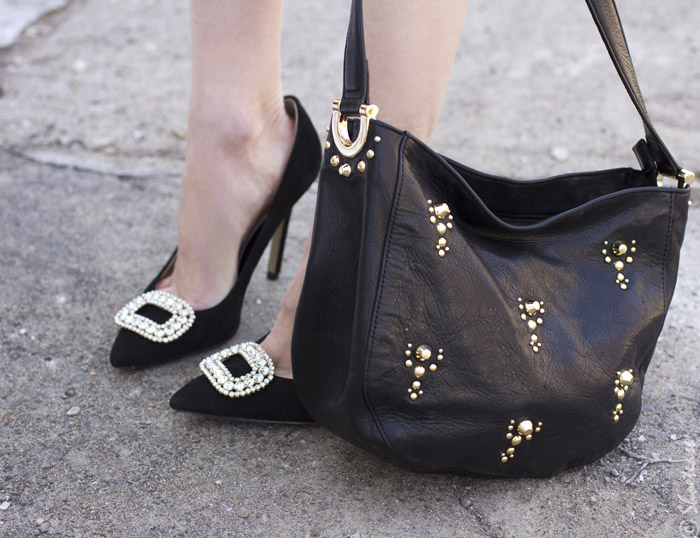 Black Pumps: c/o Nine West (similar, high-end). Diamante Buckles: c/o Shoelery (also love these). Leather Bag:Juicy Couture on sale! Faux Leather Jacket: old, Joe Fresh (similar). Lace Dress: Zara (similar). Chambray Shirt: Joe Fresh. Cashmere T-shirt: vintage Malo. Faux-Fur Loop Scarf: old, MEXX (similar). Mirror Sunglasses: Nine West (similar, high-end). Earrings: similar. Bow Bracelet: c/o Sammy Dress. Spike Pearl Bracelet: Aldo (similar). Lipstick: Revlon Colorstay in Coral.
xo ShoeTease