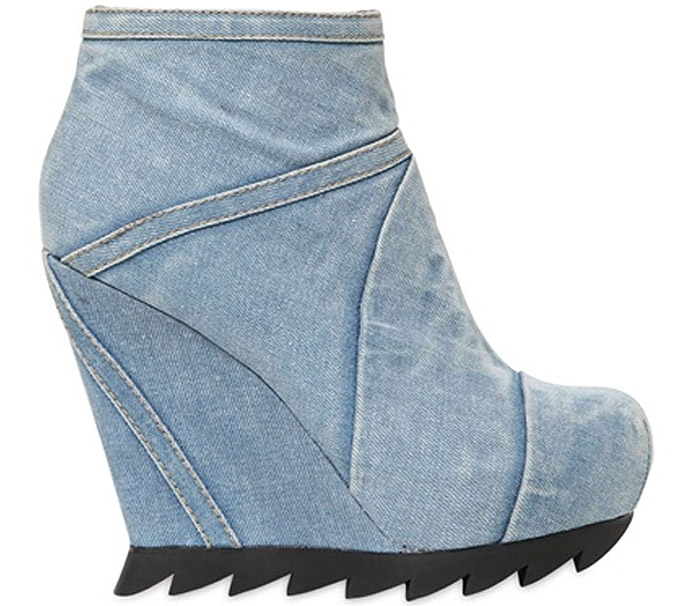 This wedge ankle boot by Camilla Skovgaard could have been such a fun, funky bootie. It's just too bad for the washed "jeans", which completely kills it. Although I'll give it props for being very in-style for Spring 2014, with its denim material & very trendy powder blue colour. These points, alas, cannot forgive this footwear disaster.
I find it to be really a hit-or-miss with this designer, for my tastes. She can design absolutely incredible edgy heels & sandals like these lovelies, but can also create some tremendously horrible shoes, such as this one. Go figure.
What do you think; would you wear these distressed denim boots?
xo ShoeTease
Photo Credit: luisaviaroma.com