This post was most recently updated on November 26th, 2014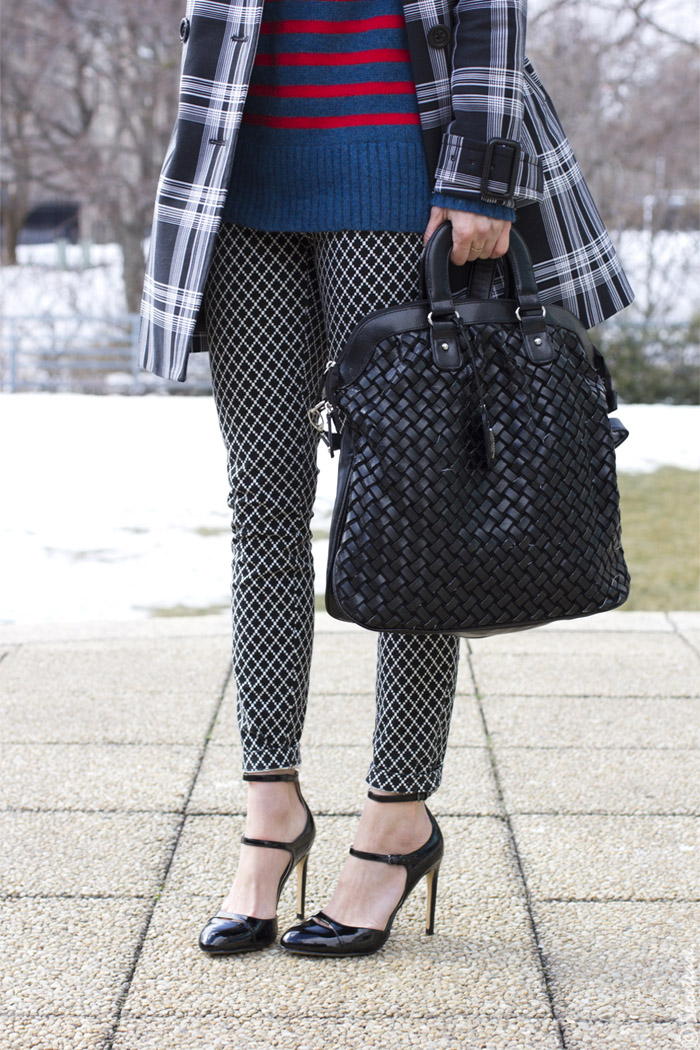 I'm a keen print & pattern mix 'n matcher. So much so, that I think it's become a bit of a problem. It's like I'm in competition with myself to see how much of a mishmash of prints & stripes I can get away with. Nope, a minimalist I am not (although every now & then, a subtle attempt is made!).
Such an attempt was not sought, however, when I shopped the recent Peter Pilotto for Target collection. I picked up 2 pairs of sunglasses & a couple of tops. This will likely cause some sartorial cacophony in the Spring, but I'm looking forward to it! There was a time in my teens & twenties when I used to be concerned. I felt uncomfortable wearing anything other than head-to-toe black, because, frankly, if you didn't wear something conservative, the folks in Toronto thought you were a thing to gawk at. But living abroad, then getting older helped me transition from black-on-denim to pretty much anything I want. Fashion should be fun. And if you sometimes miss the mark, so be it. Heck, as long as you're not wearing leggings as pants with UGG boots, you've already come a long way 😉
Photography by Leonard Shen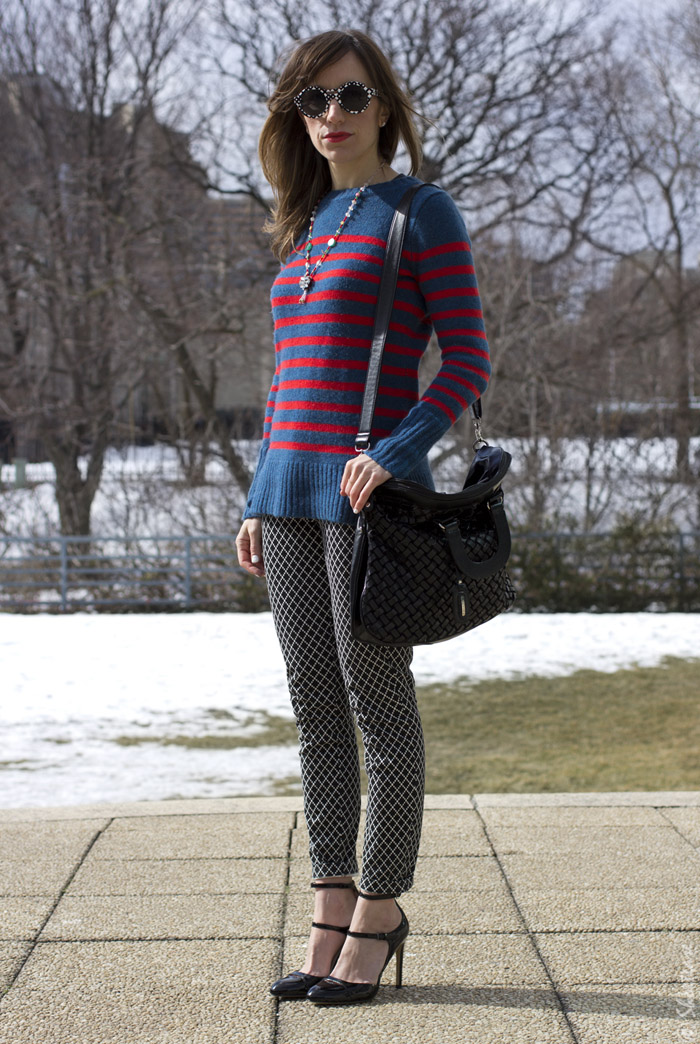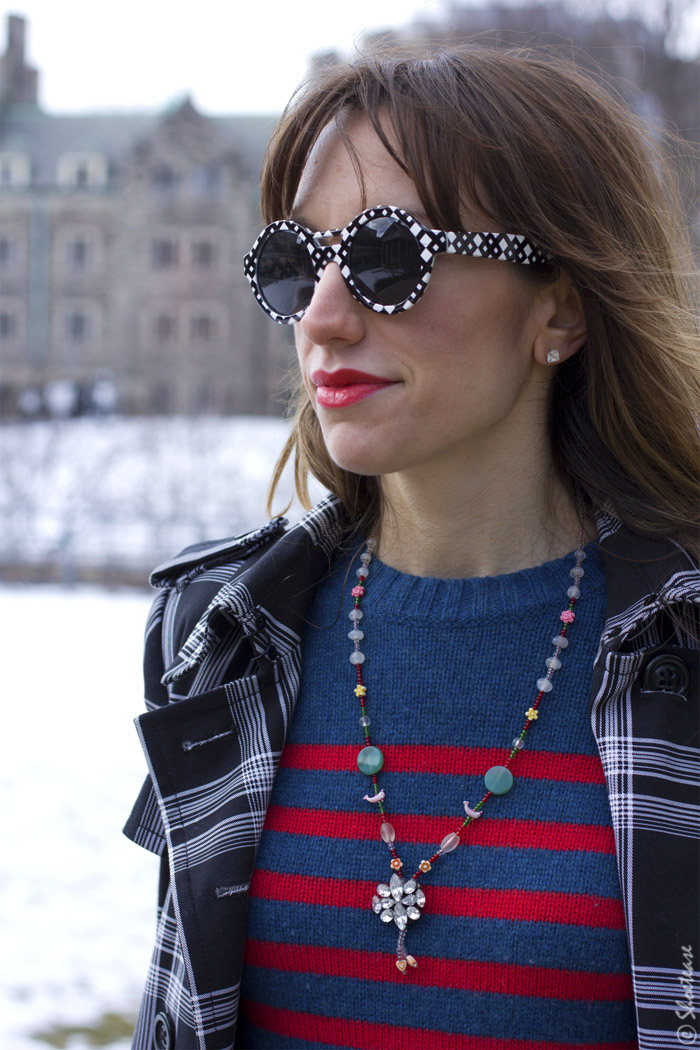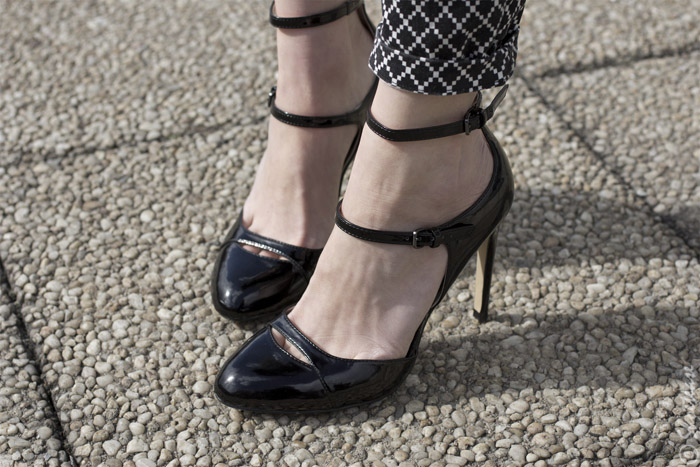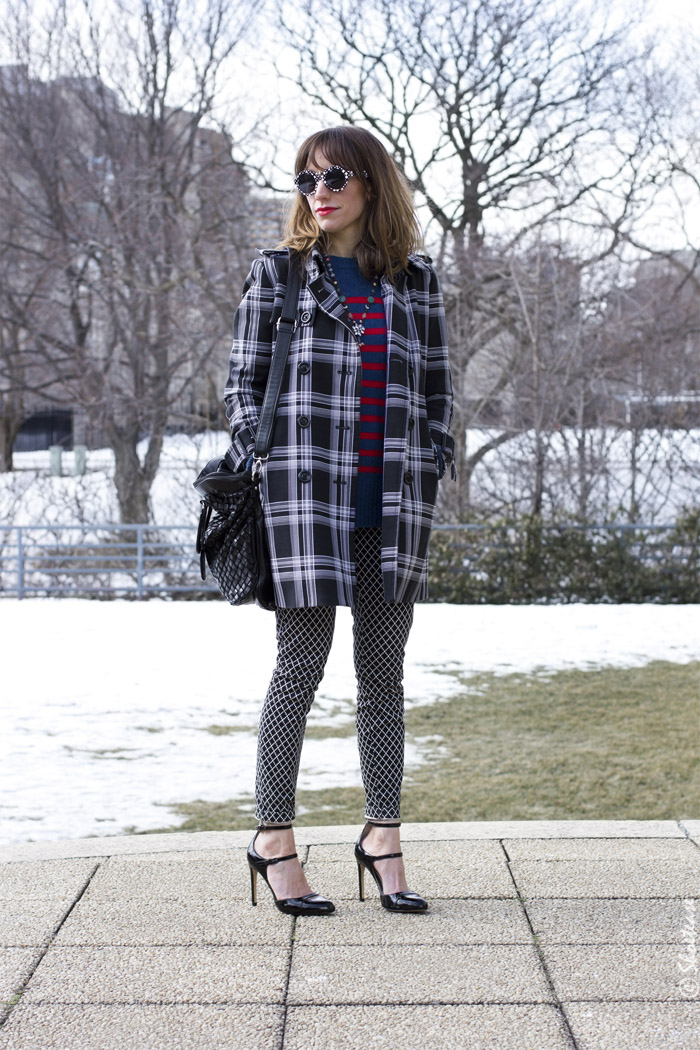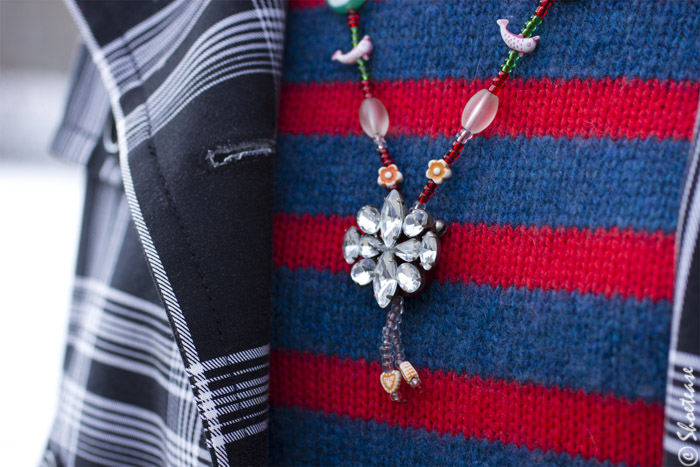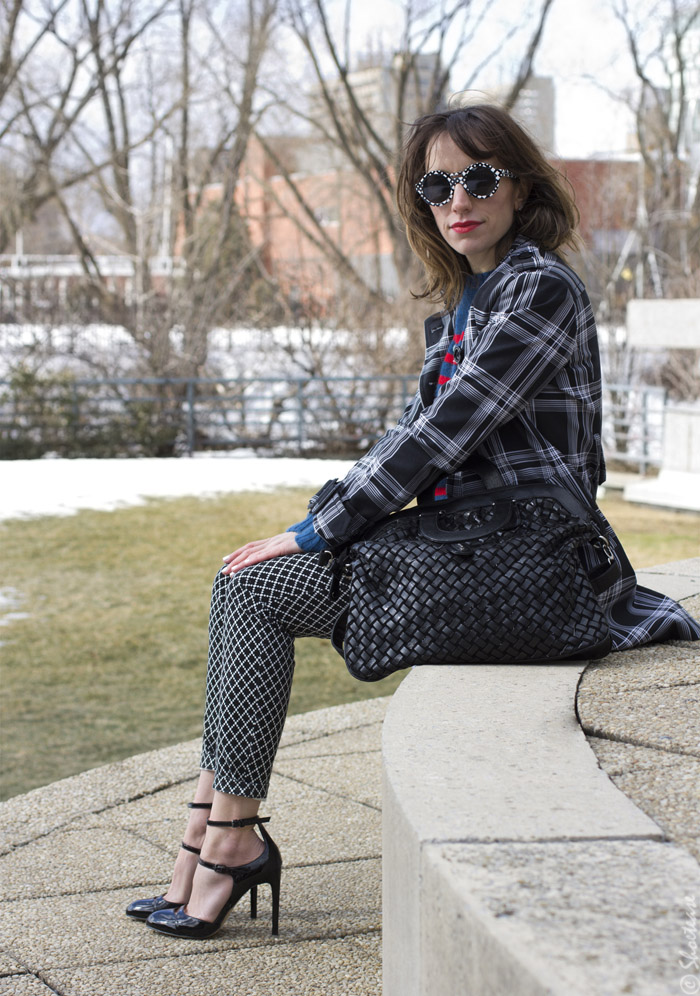 Diamond-Print Pants: Gap, on sale! (also similar).  Striped Sweater: J.Crew (similar). Plaid Trench: Jacob, old. Graphic Sunglasses: Peter Pilotto for Target (love these). Patent Pumps: Zara (love these). Woven Bag: old (similar + high end). Beaded Necklace: old. Earrings: similar. Nailpolish: Essie in Marshmallow. Lipstick: Revlon ColorStay in Coral. 
xo ShoeTease