Styling Wooden Platform Clogs with a Floral Lace-Up Summer Dress
Seeing fashion bloggers currently posting outfits on Instagram with long coats & wooly sweaters is kinda getting me down.
Not to mention making my brain melt! For all intents and purposes, there's still a heat wave out there. Well, at least in Toronto!
The sun is shining, humidity levels are high & I don't see anyone wearing a jacket. So….can't we just hang onto summer for a little bit longer?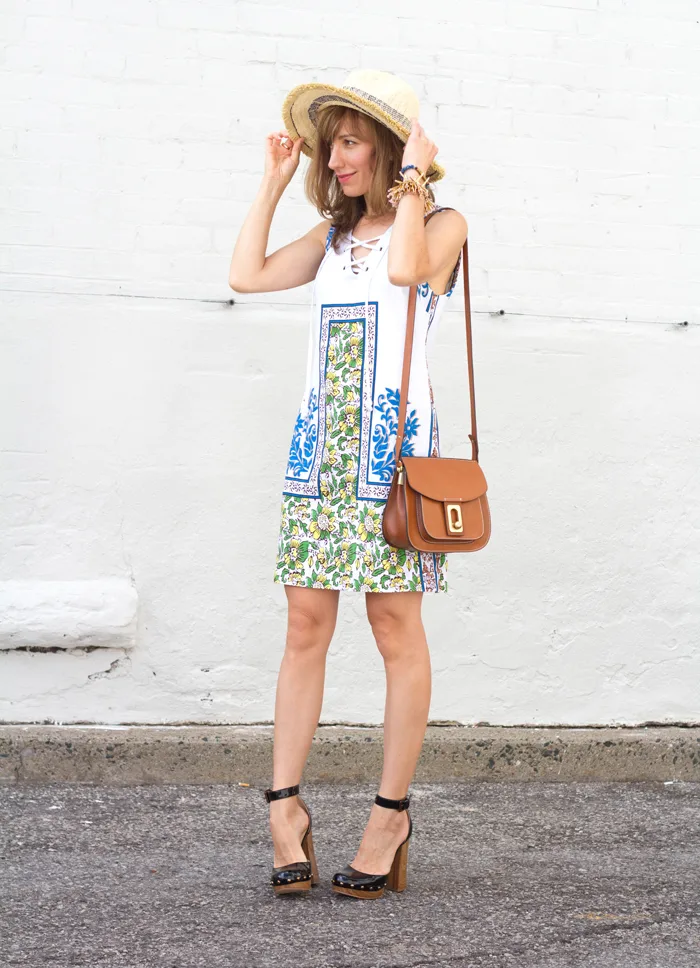 Shop the Outfit:

RELATED POSTS:
I mean, summer doesn't technically end until Fall has officially began, right? Let's remember that that date is on Sept 21st, ladies!
But what gets me excited about end of the Spring/Summer season, are the massive sales happening online & in store. So it's actually in your financial interest to think more Summer than Fall right now, ha!
That way, you can pick up cute shoes such as these wooden platform clogs by Nine West (great for Spring to Fall!) and some flirty summer dresses at amazing clearance prices. I know I'm always snooping around for great deals at this time of year, especially when it comes to high heels 🙂
In terms of fashion, I love to get my Anthropologie fix at the end of every season. Items at this store are particularly high for non designer clothes, so snagging a summer dress way under the original price-tag is always exciting!
I love this floral printed, lace-up front shift dress by Tracy Reese. The floral print is beautiful & the dress is made of cotton, not poly-blend crap, so it feels as cool as it is comfortable. The print, fit & lace up front detail were the top selling points!
The hat is still on sale in stores under $15 at Zara, but I've linked to some comparable alternatives in the slider above!
See more street style here, and my other summer outfit featuring these Nine West patent wooden platform clogs, over yonder!
Photography by Conrad Collaco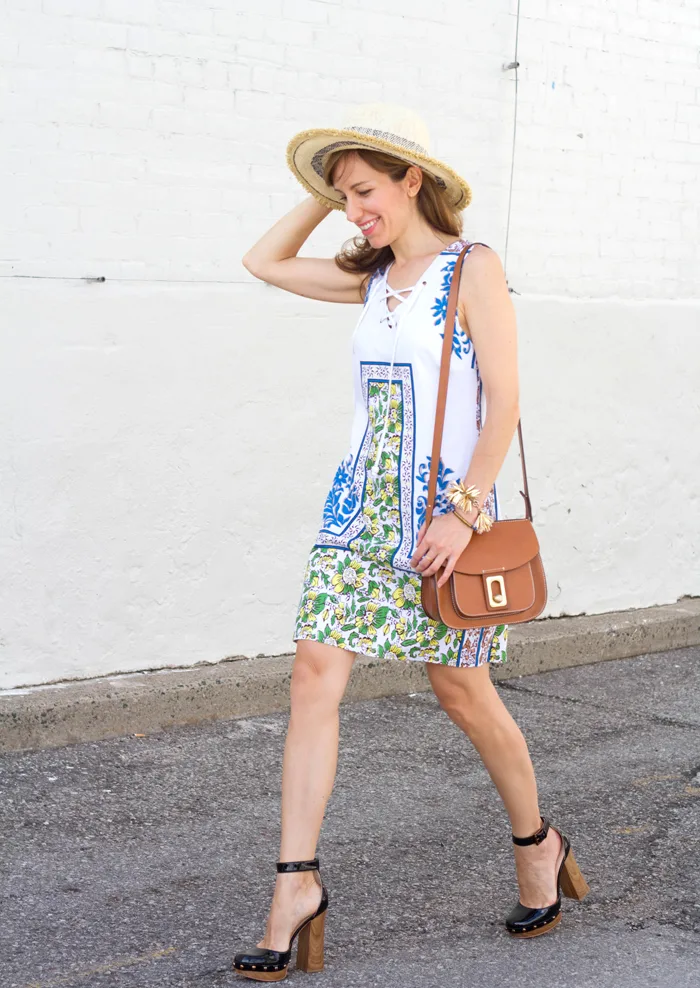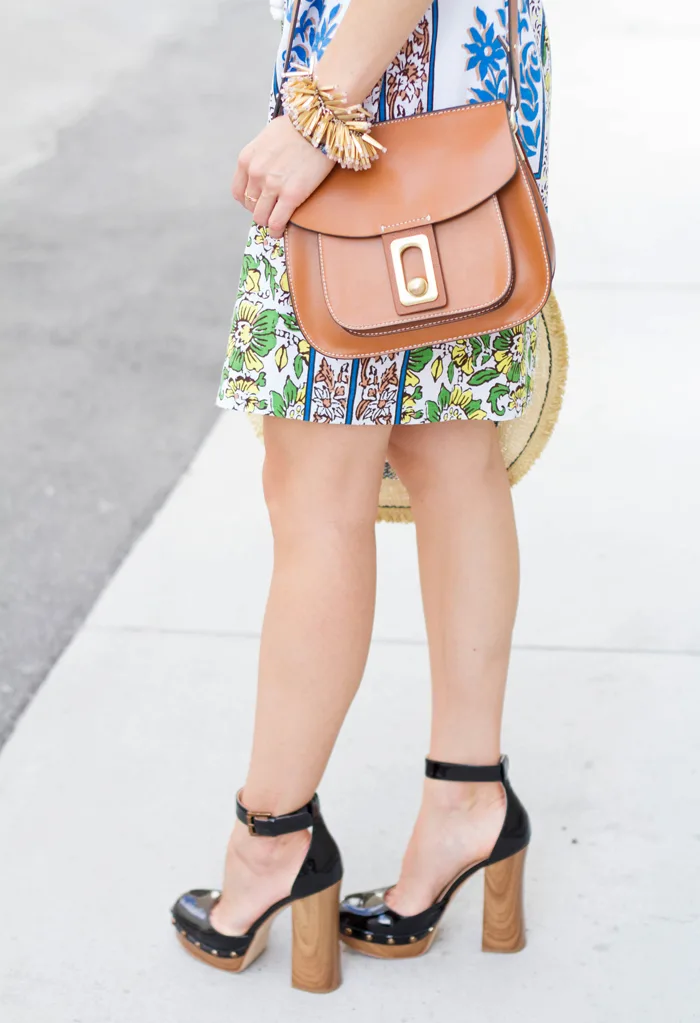 xo Cristina
Cristina is the chief editor, fashion & shoe expert here at ShoeTease. As a seasoned stylist and women's fashion & shoe designer, she boasts over 20 years of experience in the fashion industry. She loves crafting effortless outfits for ladies both online and off and believes that styling advice should be accessible to everyone. Whether you're a styling pro or just starting out, Cristina's here to guide you on your fashion journey! Learn more.