I have a lot of leopard print shoes & boots. And to be honest, I thought I was at my limit. BWAHAHA, who was I kidding!?
Little did I know how much I'd visually devour a chic leopard print that wasn't the standard "leopard" we've all come to know & love.
Ever since I spotted (see what I did there?) the new leopard print hues from Nine West Canada, I knew that my feet had to venture into them!
Which technically no longer constitutes them being a "leopard" print, really. More like alien animal print. But I digress…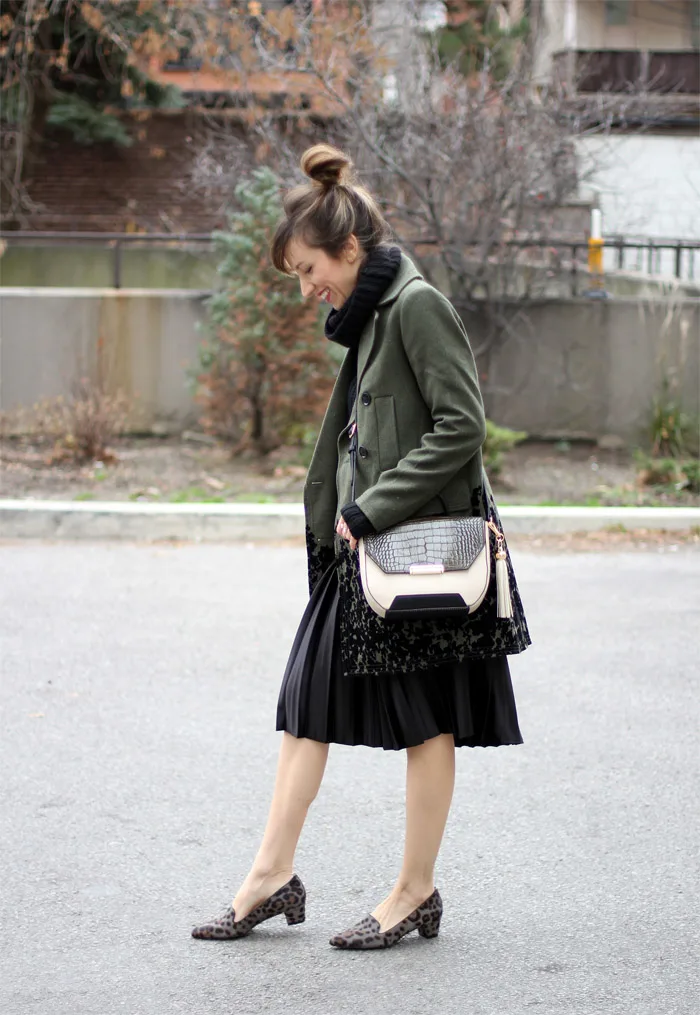 Pony hair leopard loafers + cross body purse (on sale!) : c/o Nine West Canada. Skirt: Zara (in stores now). Flocked coat + chunky turtleneck: Banana Republic (both on sale!). Diamond-like ring: Shop for Jayu. Tassel charm: old.
---
Shop the Look:

---
As I've been on a grey kick lately, these "Tryme" loafers from Nine West with their low block heel were the perfect addition.
Now I have a pair of heeled loafers in my shoe closet (my first!), in addition to being a proud owner of a fresh take on the leopard that I can freely show off to others. Like, via my shoe blog. IRL. On Instagram? You know, the usual!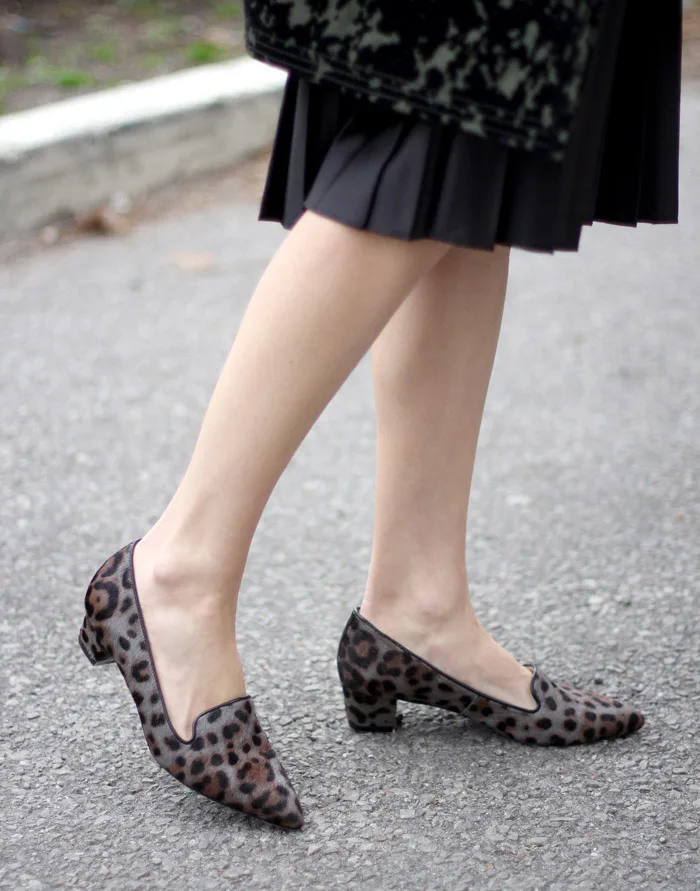 The leopard print loafers are actually part of Nine West Canada's limited edition collection, featuring quite a few shoe styles (see them on their Instagram here). You can find them in 3 leopard hues: a classic actual "leopard" print, a grey tonal one like these & a deep red hued one as well.
The latter is great for the holiday season, whereas the grey leopard is a fab alternative to classic leopard print for those needing something a little more subdued, yet with a little more pizazz than a simple black shoe. Have you seen it in the high heeled bootie? If not, check out my post here!
Styled simply with a long sleeve tee + skinny jeans, or a little bit more lady-like, you can't go wrong. I was feeling la-di-da & compelled to add a satin pleated skirt & cozy sweater.
I'm also quite smitten by my new purse (also from Nine West) that is on serious sale right now for $29. Also comes in black, but how gorgeous is it in beige & dark green croc?!
If you're feeling the leaoprd prints this season check out my post on what shoes to wear with leopard print dresses!
xo ShoeTease