EMU Australia Waterproof Sheepskin Boots
I never thought I'd ever own, let alone proudly wear & post a pair of sheepskin boots on the blog. If you've followed my shoe blog since the very beginning, you'll know that I'm not exactly a fan. And that's putting it lightly.
I'm of course speaking of the now dubbed "classic" sheepskin styles. Yes, these ones still send shivers down my spine! Thankfully, design & technology of the sheepskin boot variety have come a long way since the first UGGs were introduced eons ago. And for this I couldn't be more grateful!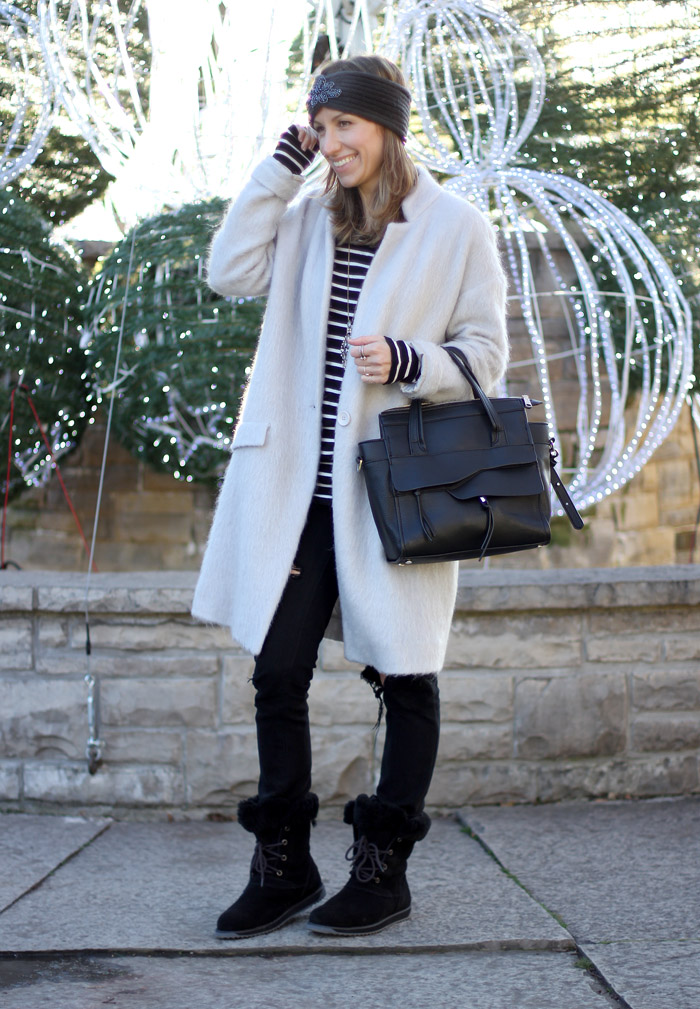 Waterproof Sheepskin Boots: c/o EMU Australia. Ripped Jeans: GAP. Beaded Headband: Indigo. Coat: Max&Co. Stripe tee: Joe Fresh. Bag: Co-Lab from Winners. Jewelry: c/o Shop for Jayu.
---
Shop the Look:

---
Cute Waterproof Sheepskin Boots Exist!
Honestly, I've always been a little curious about sheepskin boots, not for the look clearly, but because so many people swear by their "walking clouds" coziness. And even without personal experience, I have always believed them. I mean, for what other reason than extreme comfort would you wear unattractive & un-winterized footwear? Unless as slippers like the designers originally intended, right? So happy was I was to finally dip my feet into a pair & experience them first-hand with EMU Australia's waterproof sheepskin boots.
New, more practical & let's just be frank here, more attractive sheepskin-lined boots exist people! I mean, who wants to walk in winter boots that not only give you cankles for days & rather than repell water & sidewalk salt, soak it up like it's nobody's business? Uhm, not me. And for those of you who do, well, shame on yourselves! Seriously, though. Nobody wants to see that.
For those of us who want that sheepskin coziness that exudes some semblance of style during the current winter season, there are cute options out there. EMU Australia has a few, including my favorite, the black Shaw Lo style, featured in this post (comes in brown/beige too). And yes, these are quite a ways away from those dreaded afore-mentioned sheepskin boots!
Not only has everyone been right-on about just how warm and insanely comfortable these boots can be, I'm so excited to have found a cute version that look just as cozy as they are cute. This specific winterized sheepskin style come with some amazing features:
Dense & durable track sole to isolate from the cold & for added traction
Thick & cozy genuine sheepskin lining & upper edge
Waterproof suede, binding & adhesive make these puddle proof
Breathable upper material
Removable sheepskin insole
Moulded suede heel & toe caps and anatomically correct insole for better fit
Skip on over below for my complete review of these stylish, waterproof sheepskin boots from EMU: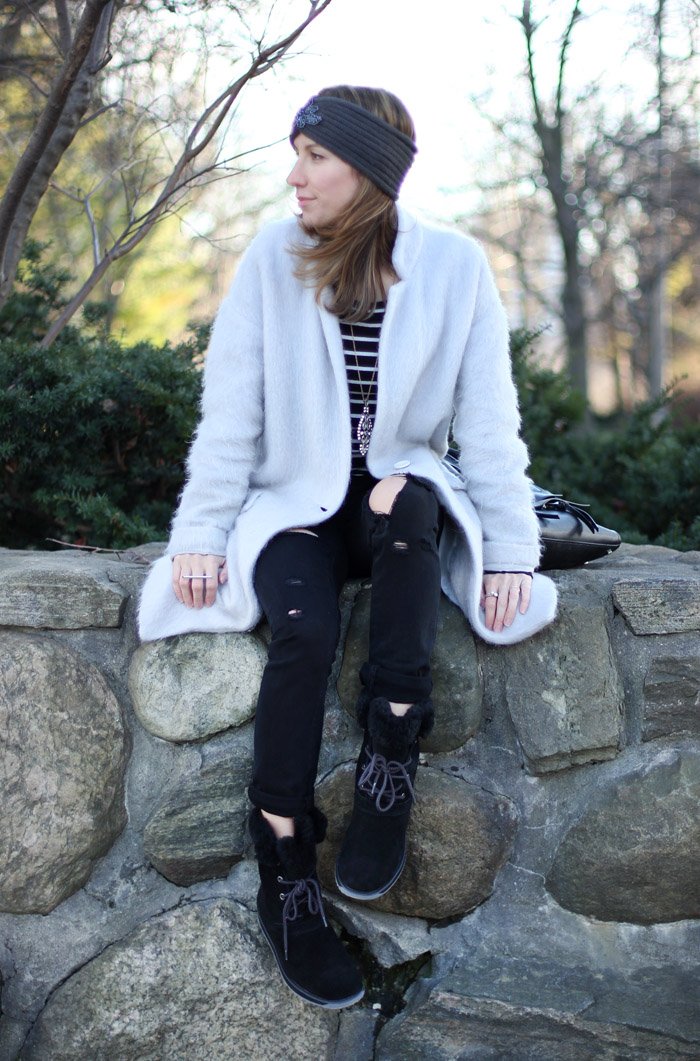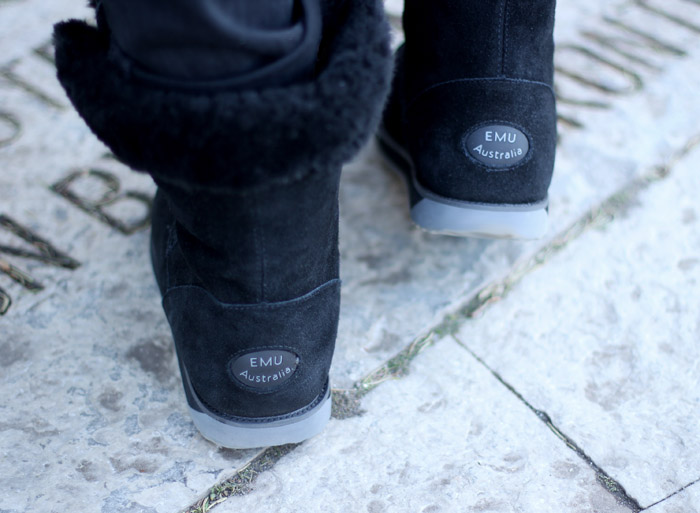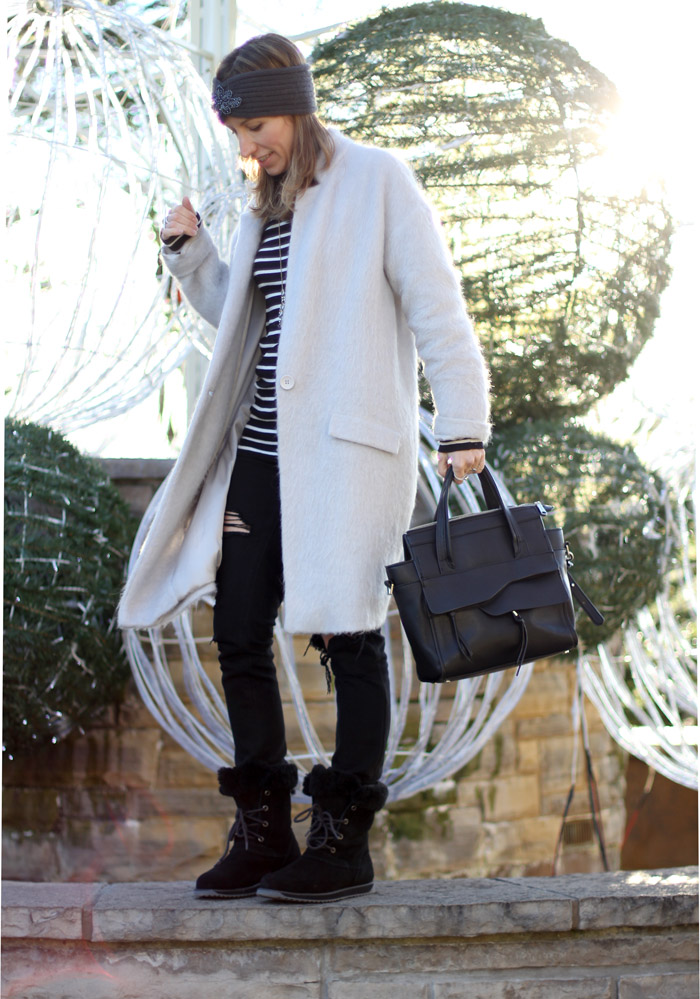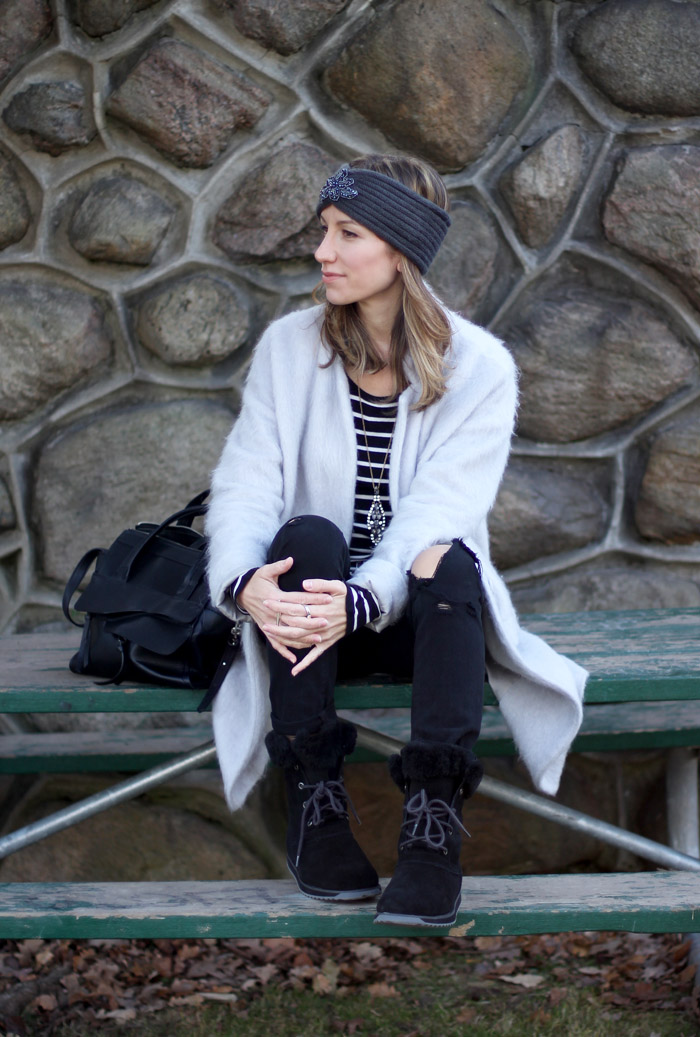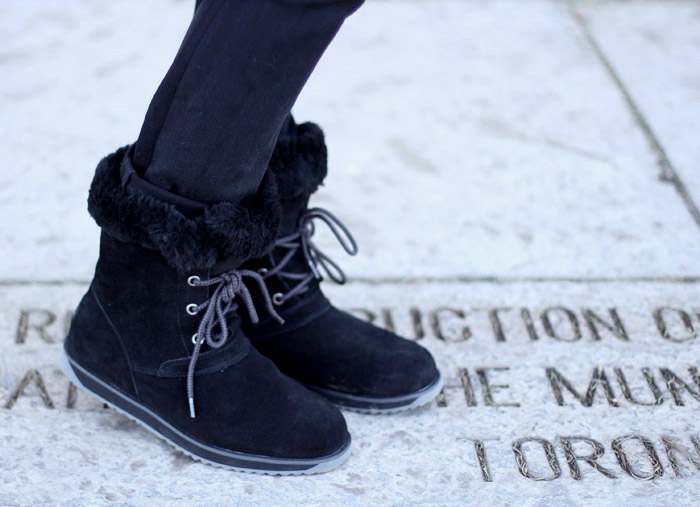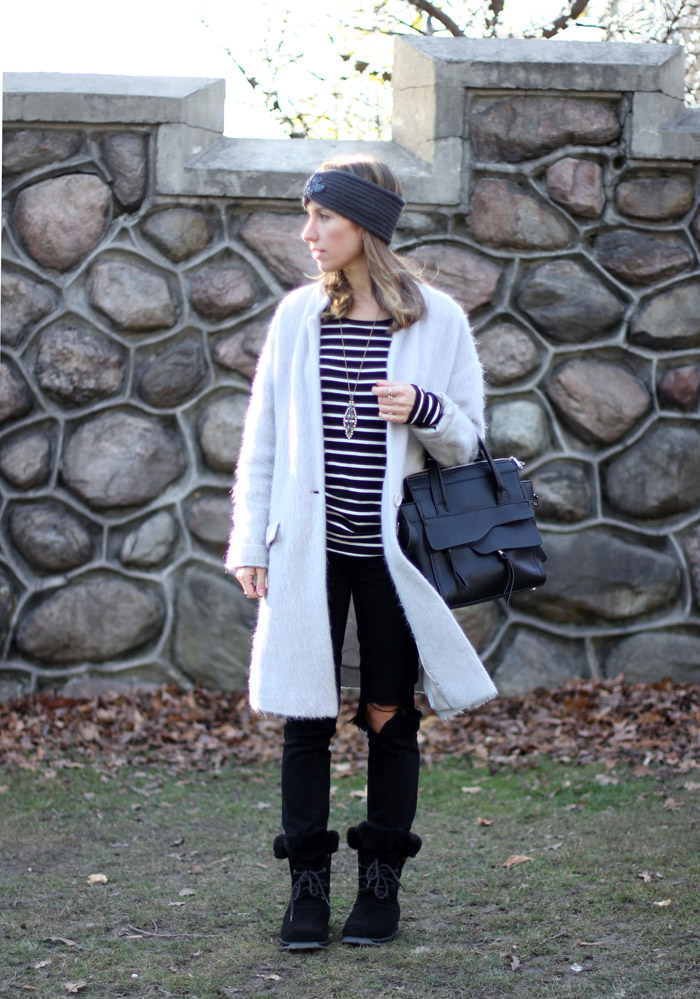 EMU Australia "Shaw Lo" Sheepskin Boots Review
Comfort
I have worn these boots on 3 separate occasions thus far. I walked easily & warmly for about an hour straight with no discomfort. Roomy & seriously plush (I can't stress the latter enough!), these are the boots that will make you want winter to come along. And that's saying a lot considering I live in Canada! I'm seriously thinking of getting another pair to wear indoors.
Warmth
Although I can't attest to their effectiveness in the snow (I'll update this section when I do), did wear them yesterday, which was our first official ridiculously cold day here in Toronto. And they performed beyond expectation. The visible sheepskin around the top of the boots makes them feel that much more luxurious & warm, also preventing cold air from blowing inside the boot.
Worth noting that I did wear them a couple of times when it was well above normal Fall temperatures in these parts of the world, and gawd did my feet ever get hot! So I'd tend not to agree with EMU's statement that these will keep your feet "cool" in the summer.
Fit
They do fit a half size small, so if you're in between sizes like I am make sure you opt for the next shoe size up
Widthwise they fit rather wide in the foot & ankle/lower calf area. The laces do allow for some adjustability, which is great. Remember I have slim feet & ankles, so they are that much roomier on me than most people. Other than bunching up a little when I walk, the width didn't have any negative effect on comfort. However, I must admit that they do look a little big on me than, say, my other winter boots.
Quality
I've been told that EMU Australia's sheepskin boots are superior in quality to other similar brands. This is my first pair of sheepskin boots, so I can't actually compare, but this is clearly a well made waterproof sheepskin boot that is build for the cold & made to last
The stitching is strong & the materials are top notch. The laces & eyelets are sturdy
Some of the interior/upper sheepskin did shed a little during my first handling of them & wear. I suggest you give them a good upside down shake before wearing
xo Cristina