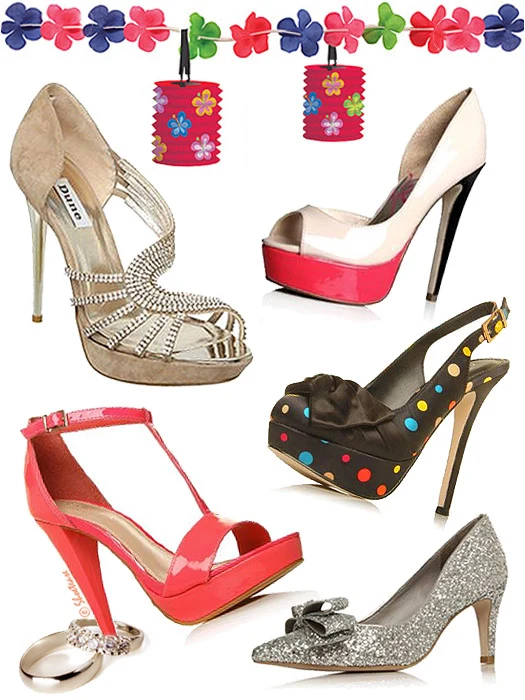 Top to Bottom: Lipsy "Jaylee" peep-toe heels, Dune "Hearty" stiletto, X, Carvela "Anyone" polka-dot slingback, Carvela "Giant" t-strap sandal, Carvela "Anna" glitter pump
'Tis the season…for formal fashion-able functions, that is. Whether celebrating endings or beginnings (you know, prom & weddings), dolled up attire & of course, fancy shoes, are definite must-haves! But the questions is, are you ready for the party?!
Between the senior formal, bridesmaid appearances & even walking down the aisle yourself, don't let those frock-folks fool you by stating the old "it's all about the dress" yabber jabber! Deep down we know it's all about shoes, darling. I wouldn't suggest you arrive naked, however. May not be considered style-ish to some.
From sparkly, to sultry, find your fantastically appropriate shoe from House of Fraser's amazing selection of party heels. From Karen Millen (a personal UK favourite of mine) to Walter Steiger, there are plenty of styles to keep your heels afloat this "holiday" season 😉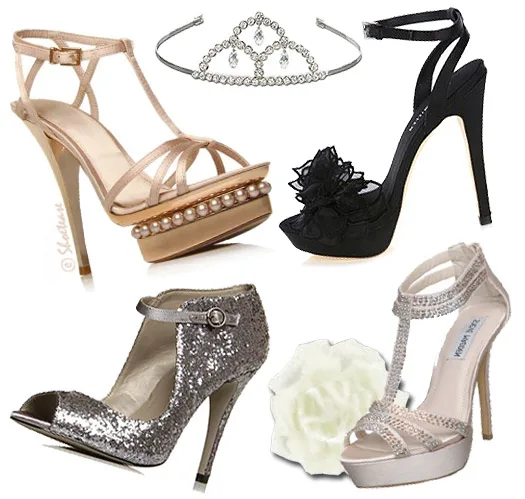 Clockwise from top left: Carvela "Gamma" pearl sandal, Karen Millen floral applique heel, KG "Diane" courts, Steve Madden "Showstop" diamante t-strap
So get yourself the funnest, most sparkle-taculous shoes & stand out from the crowd. You know, unless you're a bridesmaid. Then, I'd not encourage taking away too much thunder away from the bride. Unless, of course, she's been of the bridezilla variety 😉
xo Cristina M.