If you read my post & review featuring these fabulous Ssh-oes convertible boots last week, you'll know I'm a big fan. Not just because they're a 3 in 1 boot with special quieting technology, but they'll add a touch of je ne sais quoi, no matter what your outfit.
As these boots make me feel instantly glamorous, I decided to style them accordingly for winter. Yes "winter". Because, in Toronto, it's still pretty cold!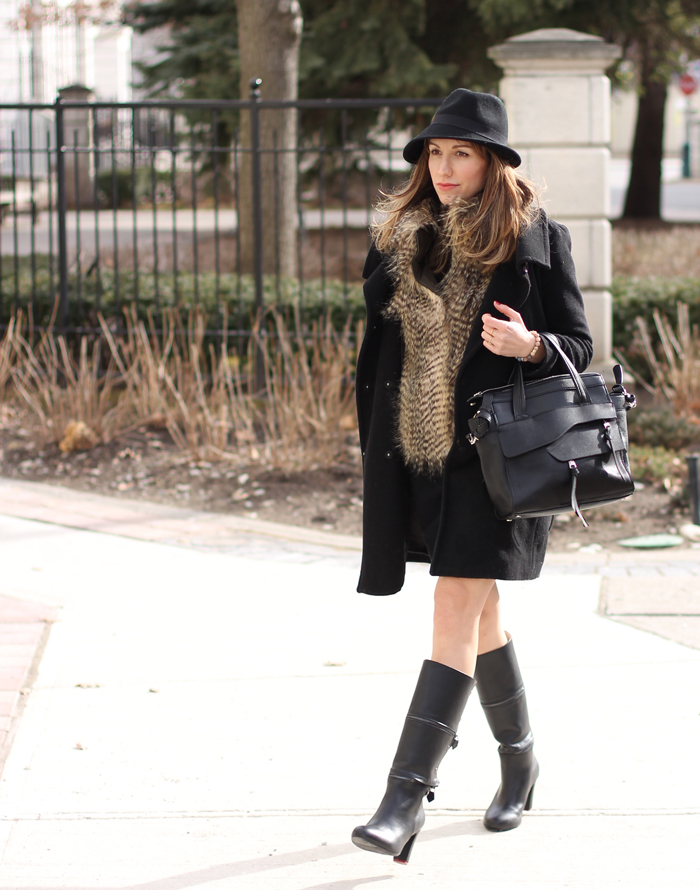 Boots: c/o Ssh-oes by Mary Arnett. Bag: Co-Lab. Furry vest: Joe Fresh (similar). Bracelet: c/o Psihii
Now that I think of it, I don't actually own many pairs of knee boots. Of course, my definition of "not many" with respect to footwear does mean less than 10. I write a shoe blog, what can I say? 😉
Including these new boots, I am currently a proud owner of 3. Betcha thought it was gonna be more, right!? And one of these pairs I have stuffed in my shoe closet doesn't even really count: I've had them for over a decade & they're literally falling apart!
With over-the-knee boots having taken centre stage in the tall boot department the past couple Fall/Winter seasons, I think many of us have been overlooking the simplicity of a knee high boot. And it's a refreshing change to be sporting this boot height again. My knees are thanking me!
Speaking of height, the chunky heel is a perfectly walkable 3 inches, while the rounded almond toe makes them a timeless addition to my shoe closet.
Knee high boots are not only more appropriate for the office, but some people would say they're a heck of a lot easier to wear, especially if you're self-conscious with respect to fashion. And I get it: OTK boots do attract more attention!
Of course, these particular boots are not merely knee high boots: because of their convertible nature, they're also mid-calf & ankle boots.
And considering it's so easy to switch between sizes & play around with them, I consider them my new shoe toys 🙂 Check out the 3 heights, at the bottom of the post (and well worth the scroll!!).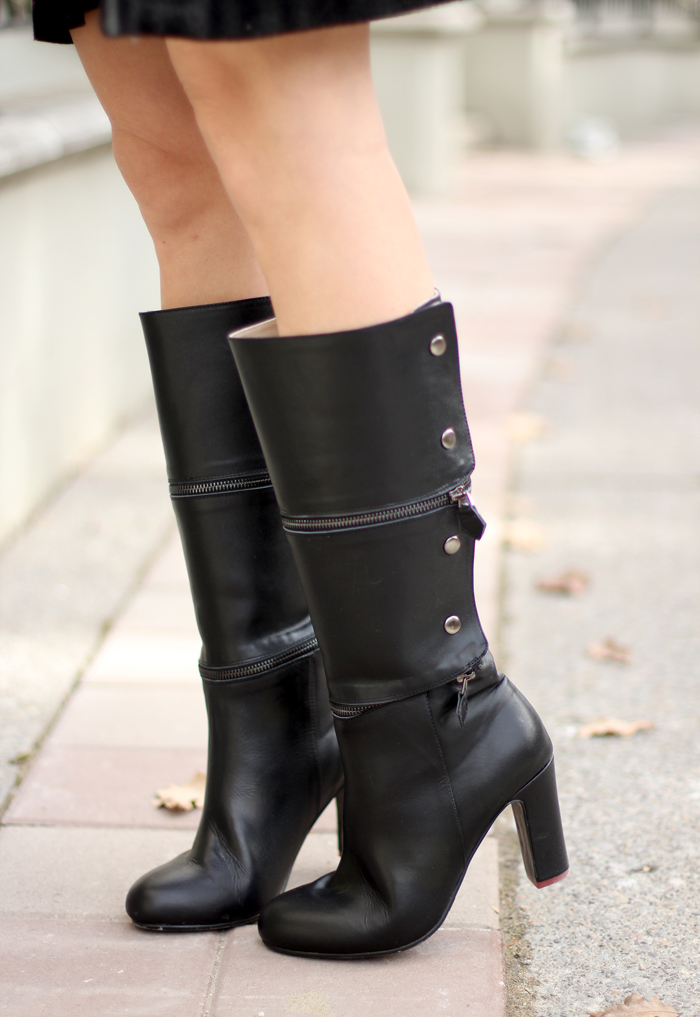 The look of these Ssh-oes boots are particularly fun with the 2 dividing zipper "lines" & silver snap buttons. They have a rugged look to them & similar feel that a moto jacket has: slightly edgy & just plain cool. Or at least I think so!
They'd be a surefire contender to outfit sexy, leather-clad Kalinda from The Good Wife…not that she's on the show anymore *sigh*. And only a few episodes left 'till the show's over!! 😥 But I digress…
Did you notice the added pop of color on the heel tab? It's more than to look pretty & has been built with a special technology to quiet heels. Yep, to make heels less noisy! Don't believe me? Check out my YouTube video where I test them out!!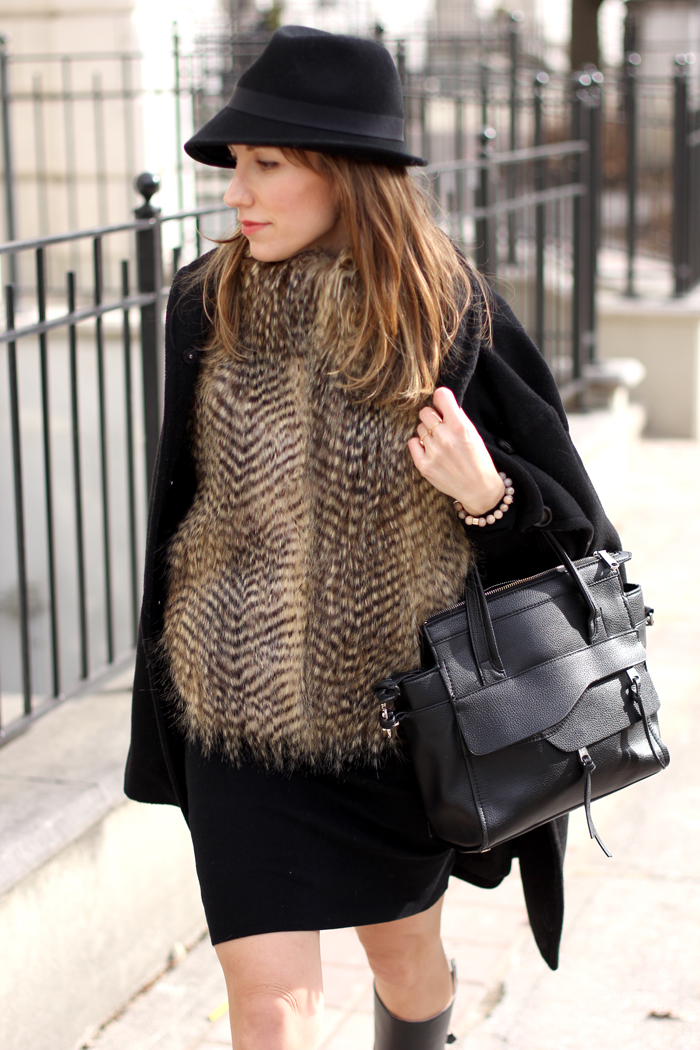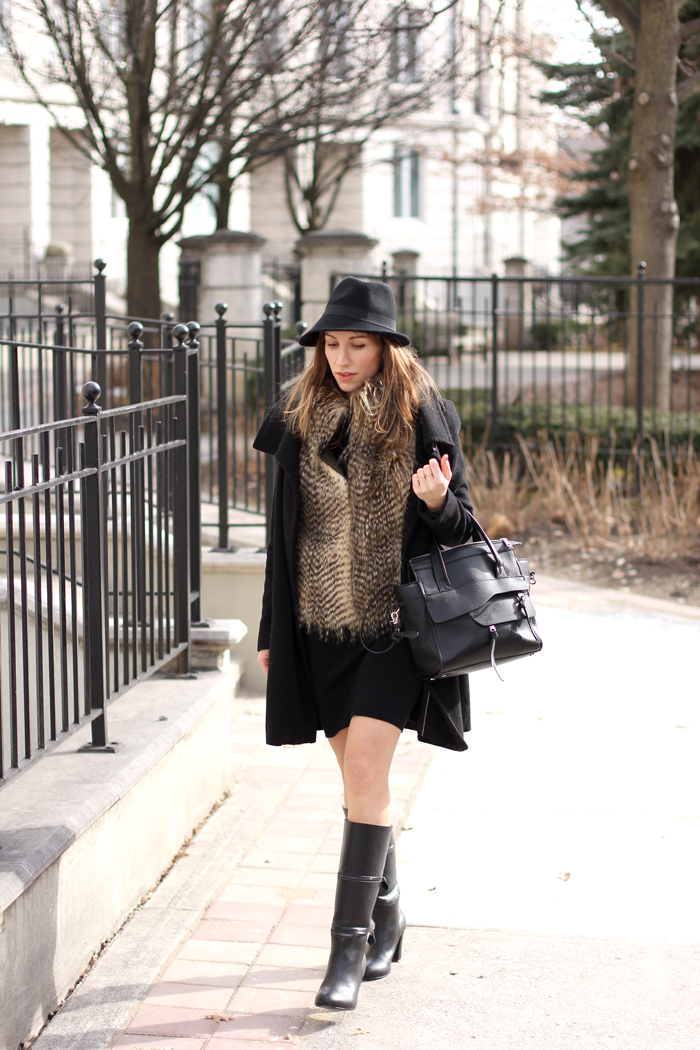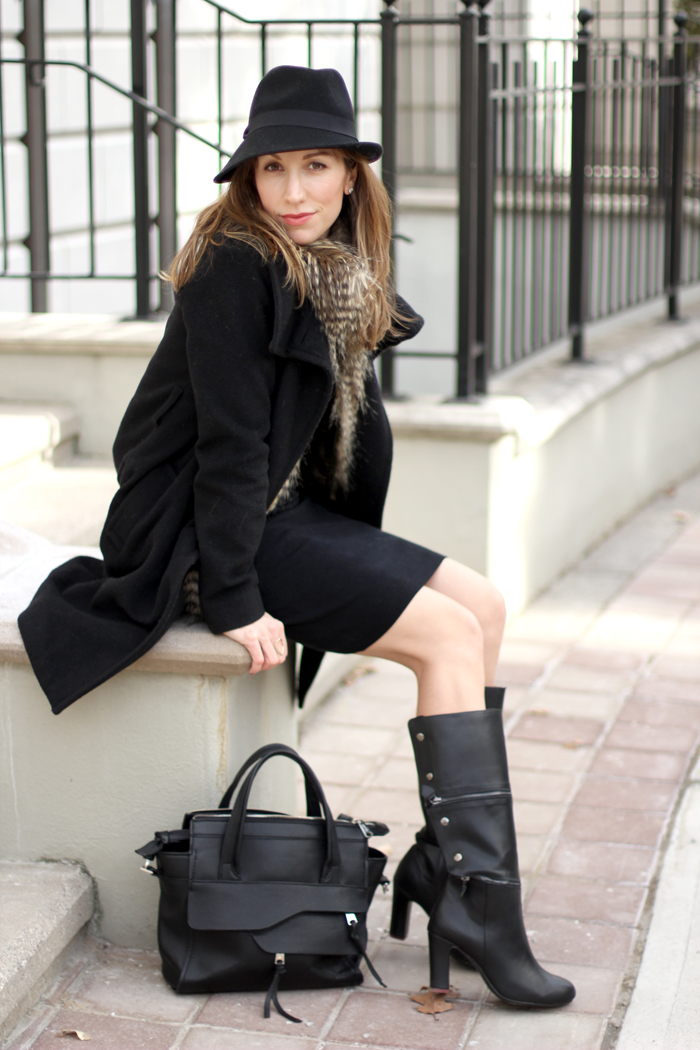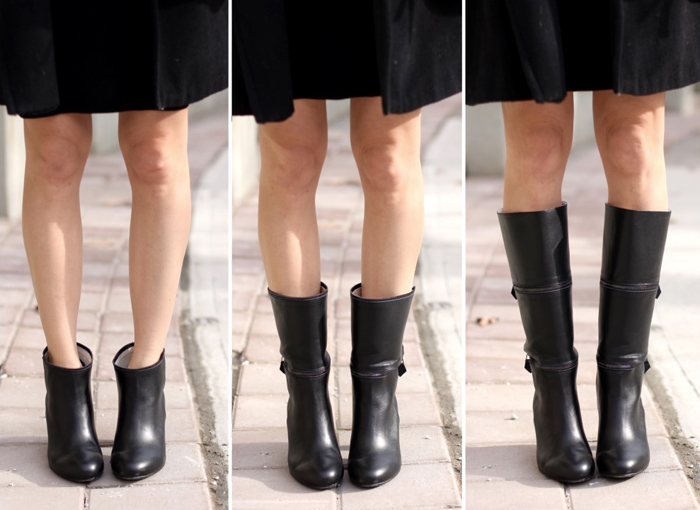 Photos by Leo Shen
xo ShoeTease