I recently headed to Saks OFF 5TH to scope out their new items & get myself back-to-school ready in style!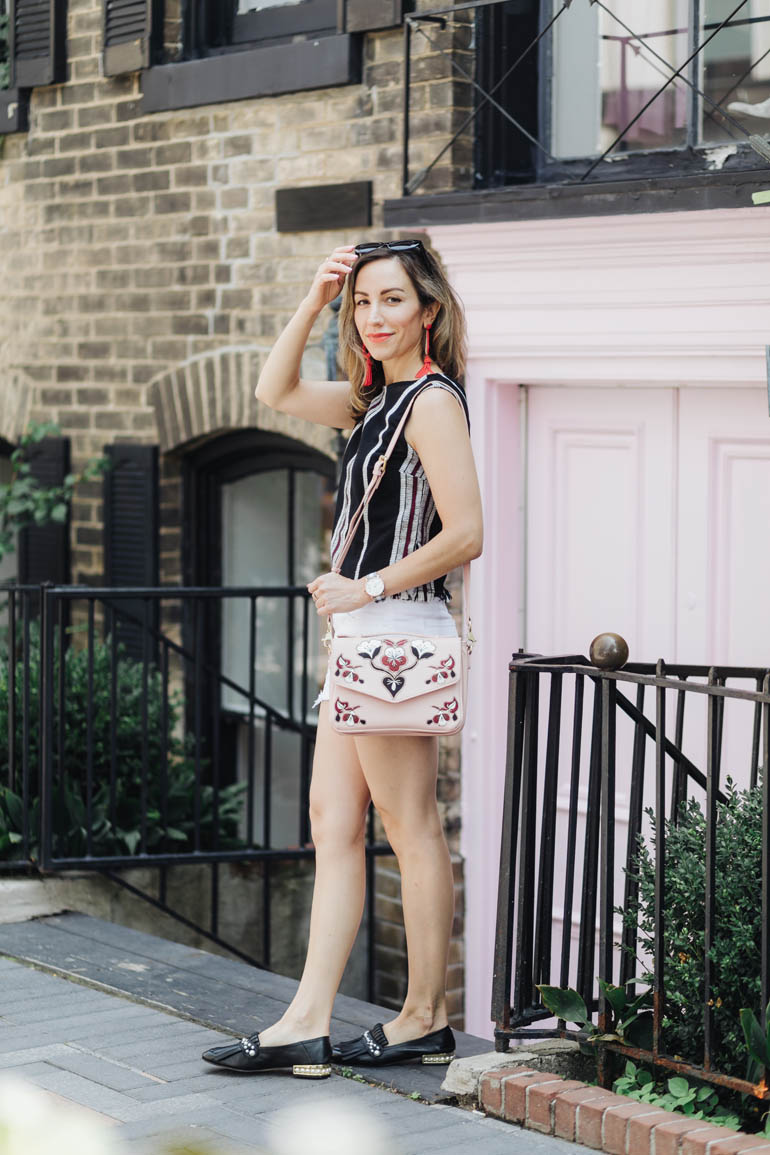 Not only did I find an array of discounted items from shoes, hats, denim, sportswear, swimwear & accessories, but many racks & tagged items were an extra 20% off. Which is where I found this amazing pink embroidered Cynthia Rowley purse!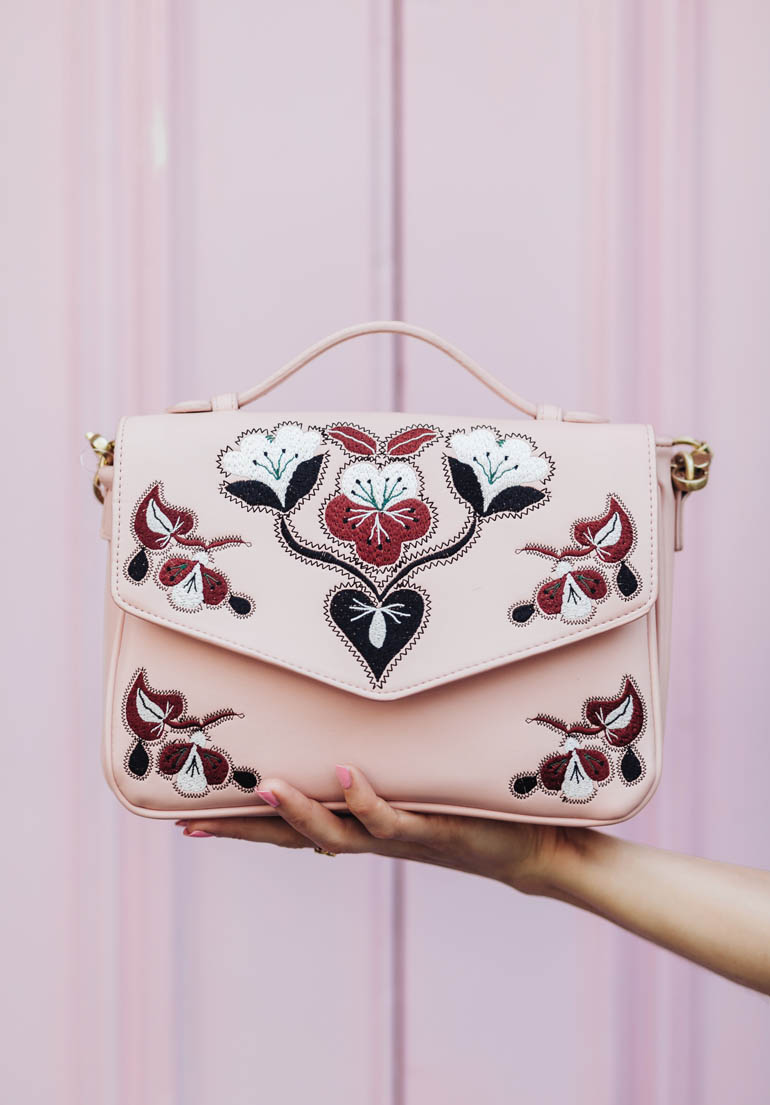 I love the layout of the Saks OFF 5TH Canada location in Etobicoke that I visited (1950 The Queensway to be exact).
Unlike other discount retailers, the store is spacious & the racks arranged in such a way to make your shopping experience a breeze. If you prefer going the online route for your shopping, their website is speedy & easy to navigate.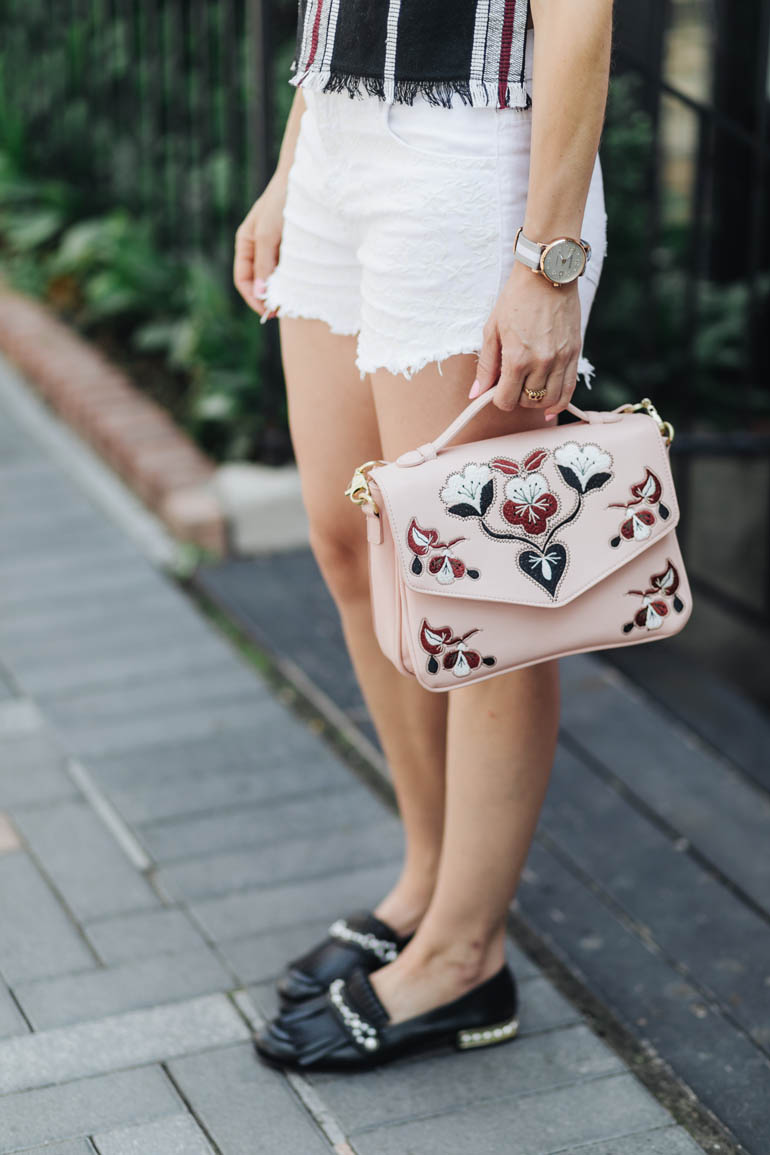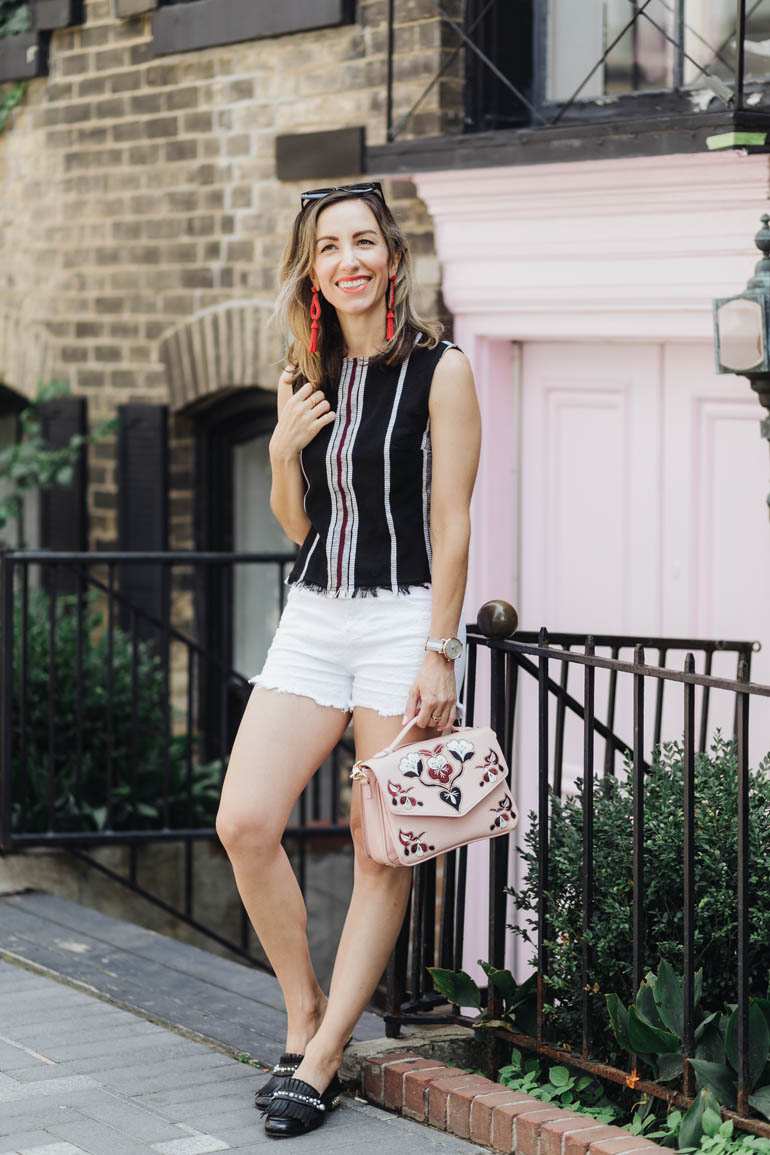 If you're looking for summer items, you'll find a ton of markdowns on summer dresses & tops at the moment. And if you're on the hunt for Fall gear, many cosy sweaters & coats have started arriving in store!
I especially enjoyed perusing the shoe section (how shocking!) & the handbag displays. From budget friendly items to discounted designer styles, there were so many pretties to choose from. The shoes & handbags that caught my eye were many!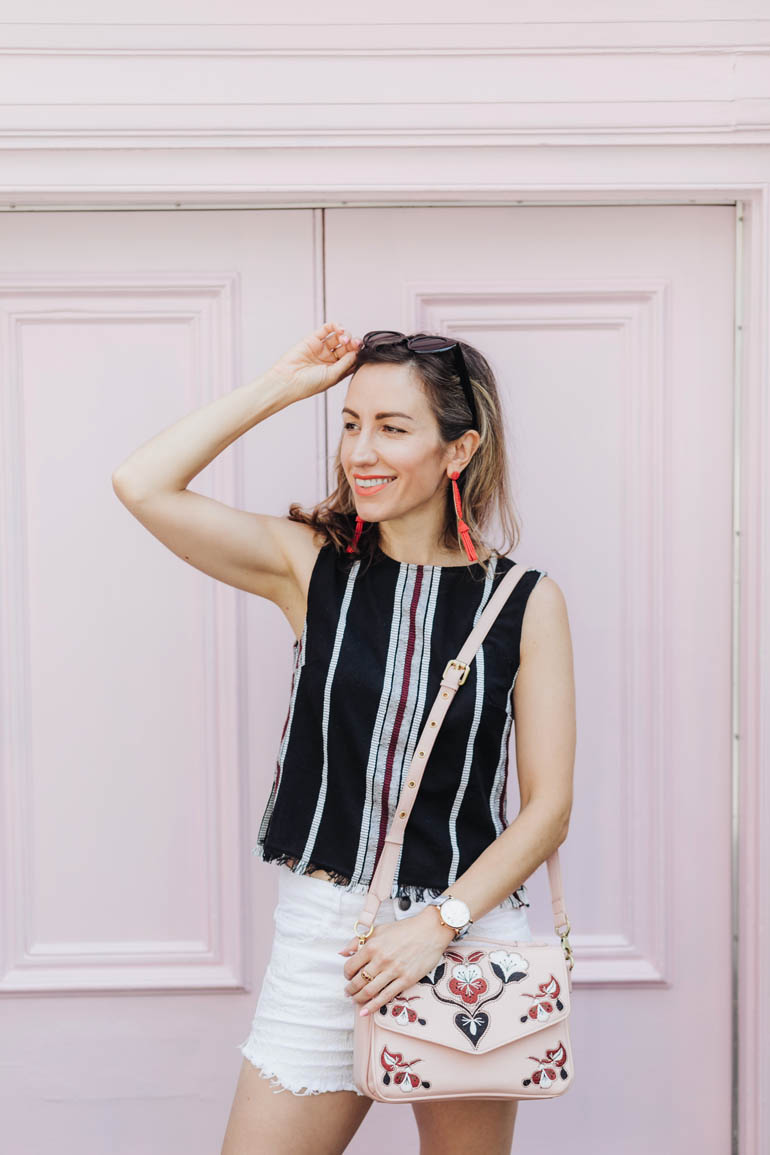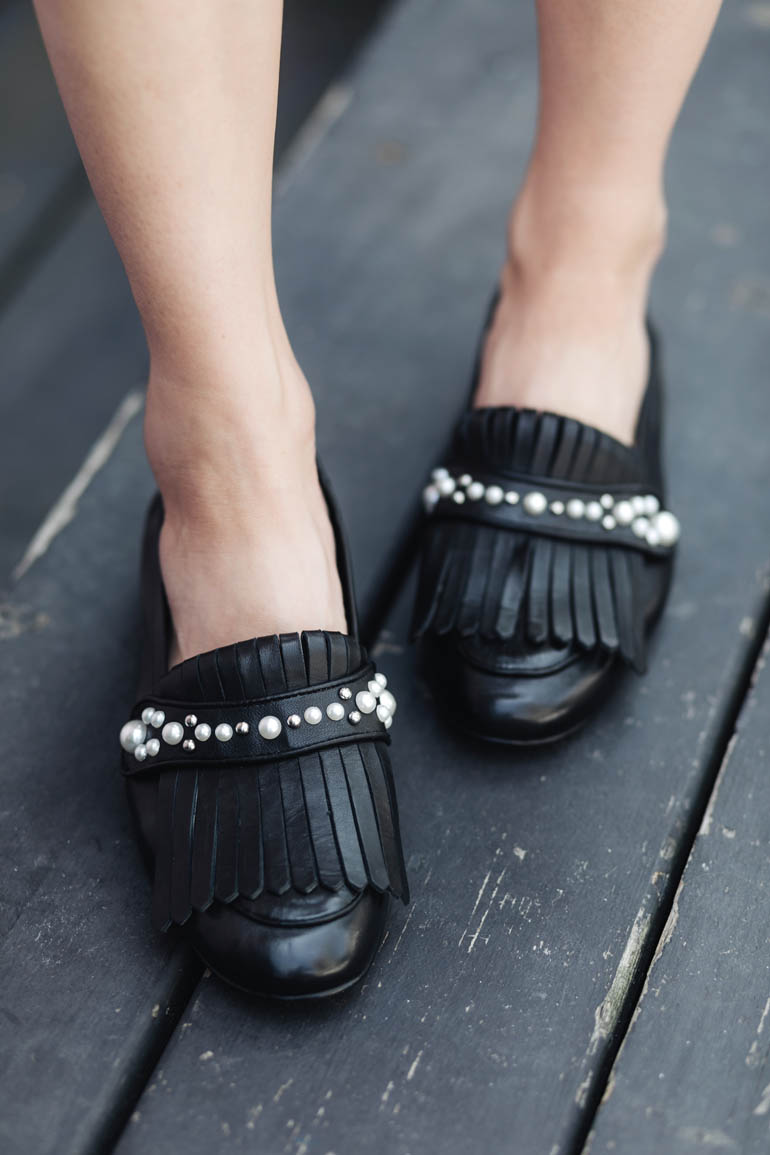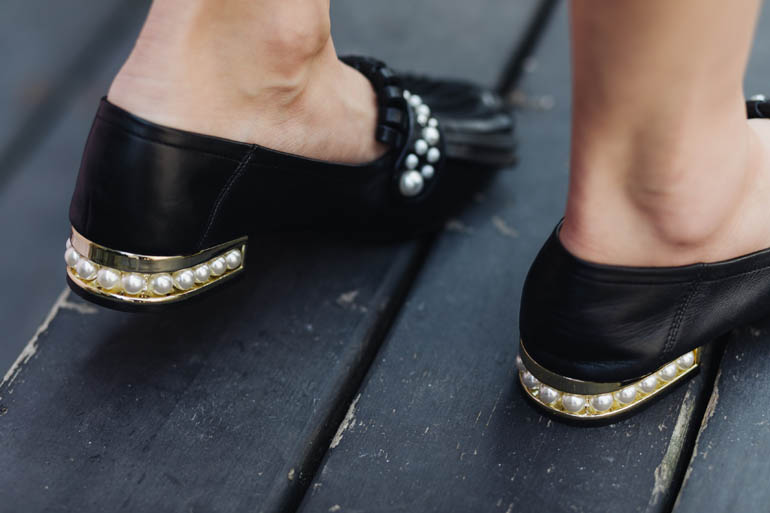 I had a tough time deciding on just one pair of shoes, but in the end couldn't resist these Karl Lagerfeld pearl adorned fringe loafers. They're made of a feather light, breathable nappa, making them the perfect shoe that is both fun & practical to transition from Summer to Fall.
This outfit was the perfect back to school look for me: it's comfortable, practical & the accessories will definitely make people do a double take. Or stare. Or both 😉 And when the weather gets cooler, I can easily turn it into a Fall outfit by swapping the denim shorts for a pair of jeans & layering the cotton tank with a scarf & cardigan.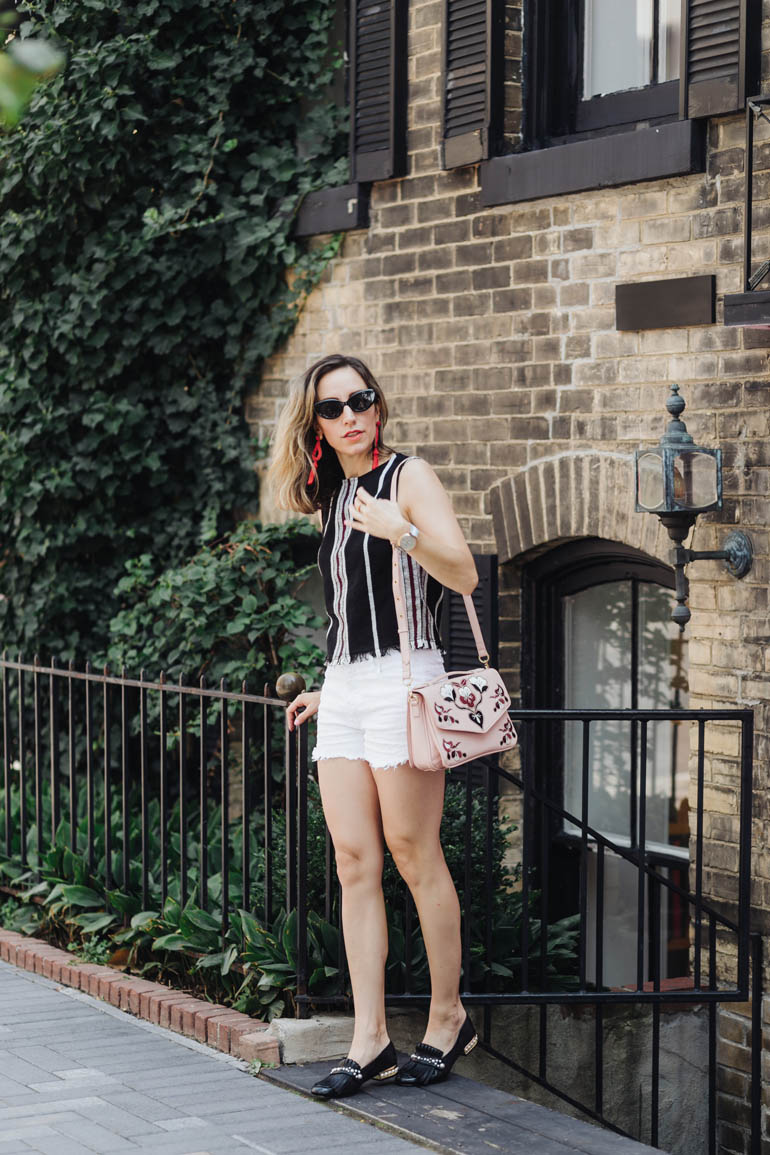 If you haven't already, I'd suggest checking out Saks OFF 5TH to snag one of their many #OFF5THfinds, no matter what items you're looking for. Because seriously, they have them all!
Photography: Bruna Rico
*** This post was sponsored by Saks OFF 5TH, but all opinions are my own ***
xo Cristina