Shoe Shopping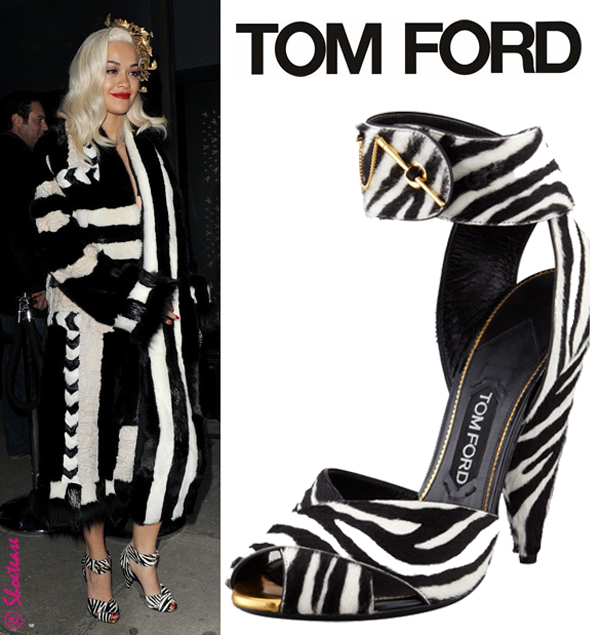 Rita Ora's likely going to get style slammed for her furry black & white head-to-toe look, wearing Tom Ford ankle strap sandals, but I really love this look! With a plain black top & skirt pairing below the loud coat. Why on earth, do you ask? Well, because I think it suits her persona & oddly looks more chic than her usually trash-tastic outfits. Yes, I just said trash-tastic.
But mainly, there's just something about the fun heels, crazy outerwear & ancient Roman-isspired gold headpiece that just makes me smile!
I adore Tom Ford's current Fall/Winter collection & these shoes are from it.  Shop this exact cuffed design at Bergdorf Goodman & Neiman Marcus.
Shop other designs by Tom Ford:
xo ShoeTease
Photo Credit: bergdorfgoodman.com, zimbio.com