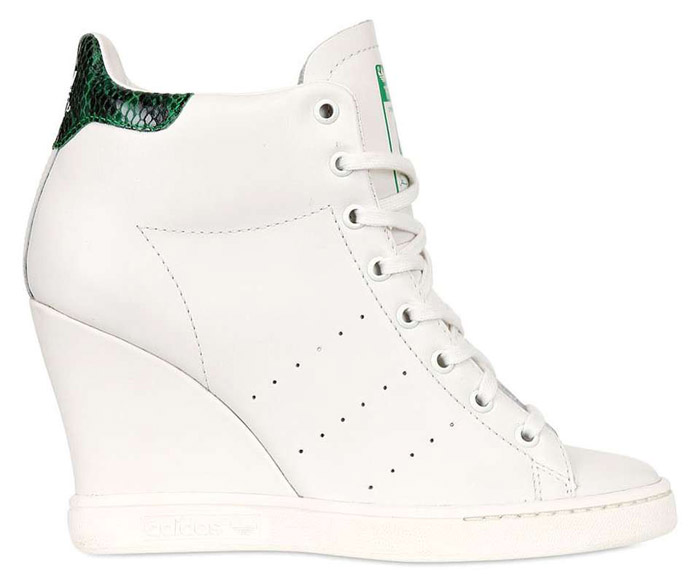 Adidas Stan Smith sneakers are all the rage this Spring & are the hands down, no contest fashion blogger favorite. I wore them when I was 12. These sneakers are still the bomb. So you can only imagine my horror when this ghastly Adidas Stan Smith wedge popped up on my screen, during what I can normally describe as a pleasurable online shopping experience at Hudson's Bay.
Too accurately describe this ugly shoe would likely involve a simple, itty bitty four letter word that I like to use when flabbergasted. Yes, I'm talking pure fashion @#$% here people. But you know, respect. I often feel (in the self-absorbed way I often do), that designers are coming up with these hideous creations & fashion buyers are shelving them in their pretty little shops solely to amuse me. Yes, moi. I mean, who else would get such pure enjoyment/shock from a mutant transformation of the ultimate understated "cool girl" shoe?
Henceforth, these visually polluting wedge sneakers will be referred to by me as the Satan Smith wedges. Because, no.
And don't get me wrong, I love me a funky wedged sneaker. Like 3 years ago. But to go & perfectly eff up the original magnificence that is the Adidas Stan Smith, is just plain wrong. Distasteful, really. Every time I look at these I feel insulted on a personal level. WHO IS EXPECTED TO WEAR THESE? Oh, apparently Fergie is. But that's, like, product placement. So I'm not holding it against her. Kid's gotta eat, right?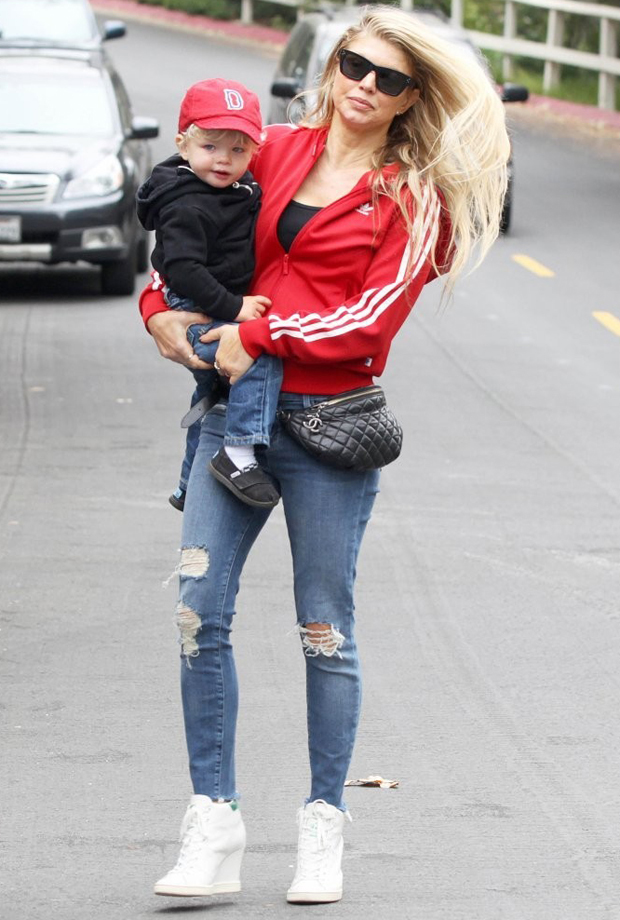 Do brands really think that simply because a trend is exploding, every fashion loving boy & girl is going to bend over backwards just to get a piece of the pie, no matter which direction the item takes? Has our society of fashionistas become such unapologetic victims of fashion?! Well, in terms of this particular shoe design it would seem as if the answer, thankfully, is no. These Adidas Stan Smith wedges are currently on clearance. Interestingly enough, so are most of other ugly shoes featured. Coincidence? I think not. Then again, they are sold out at LuisaViaRoma. But they stocked it last year, so it's doesn't worry me much.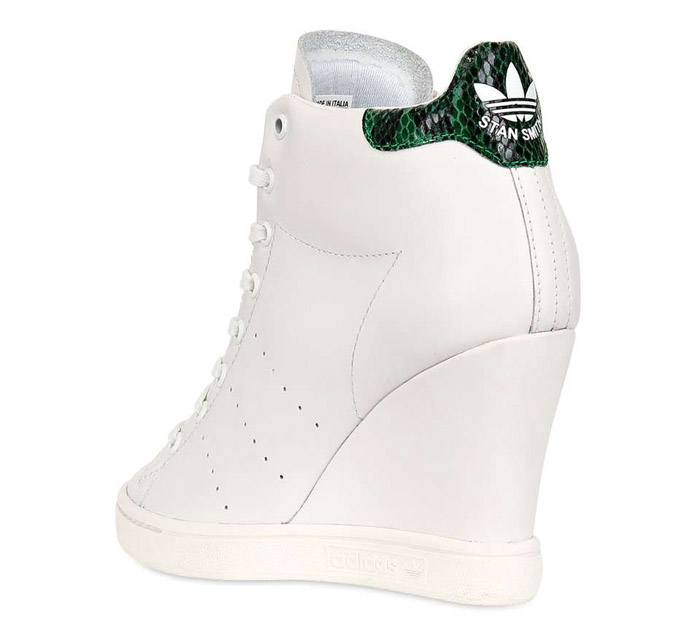 Would it be too late to add that the monochrome green snake embossed back tab is fab?!
That is all.
xo Cristina M.
Photo Credits: luisaviaroma.com, www.nicekicks.com