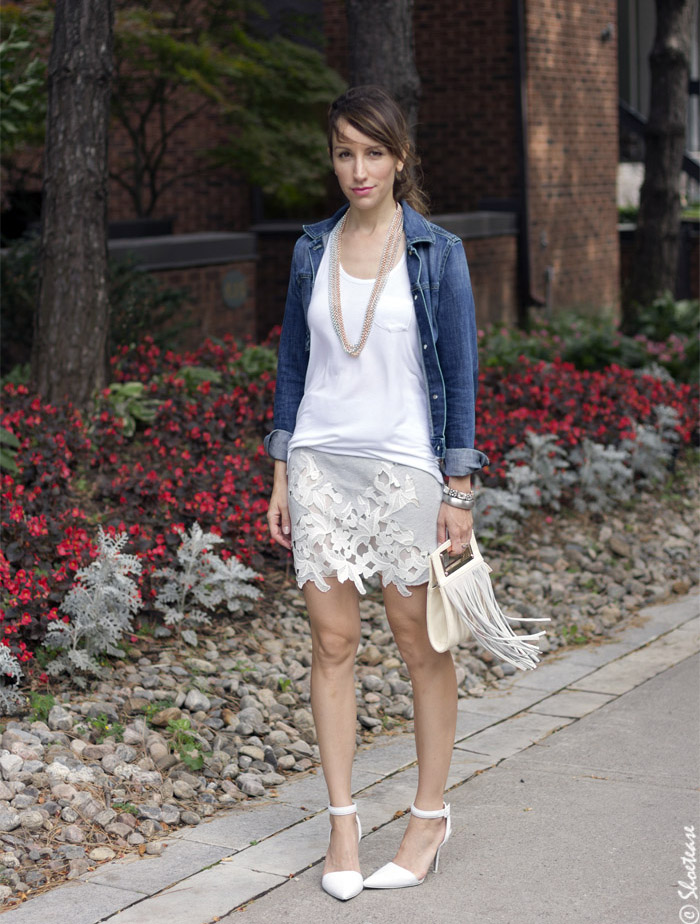 It would seem that supposed rules of wearing white shoes after labour day (or rather not wearing white after labor day!) have become obsolete, with countless magazine editorials, fashion bloggers & street style fashionistas wearing either partial white outfits or going full throttle with head-to-toe post-summer white on white looks. But then again, is this really surprising? With the weather having changed so much over the past couple of years, I say the hell with the no white after labor day blabber & wear what you will! Especially those white shoes you love!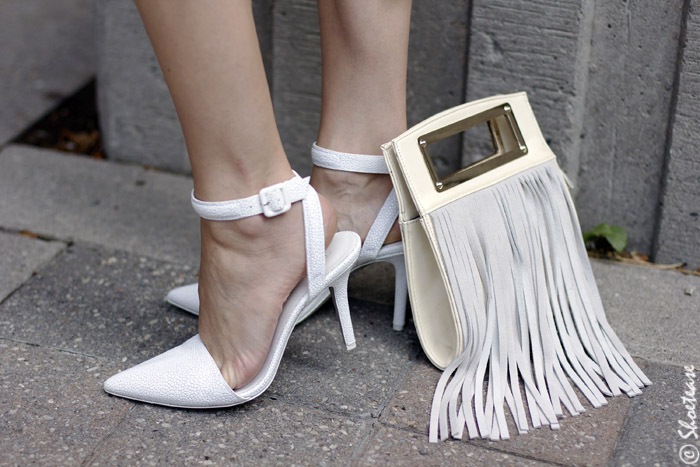 To hang onto the remnants of summer, along with its lighter-hued wardrobe, I recently opted for a primarily white outfit myself, including my newly dubbed "white after labor day" Alexander Wang cap-toe heels, off-white purse from Winners, sporty tank from Gap & white lace-insert skirt from Zara. And although it was rather windy last week (no, my hair doesn't get all side-swept & wind-blown naturally!), it clocked in the hottest few days we've seen all summer, here in Toronto. Since Wednesday, however, the tables have turned, with the torrential rain washing away the last of the summer heat, making way for Fall. And Fall clothes & shoes, which all make the thought of colder months to come, a tad more tolerable, really!
But the question is: will you let the cooler days wash away your sartorial whites or will you keep wearing white shoes & clothing long past labor day?
Photography by: Leonard Shen
White Heels – Alexander Wang. Fringe Purse – Winner. Lace Skirt – Zara. White Tank – Gap Denim Jacket – Gap. Crystal Bracelet: Banana Republic. Chain Necklace: vintage.
Shop the Post

xo Cristina M.