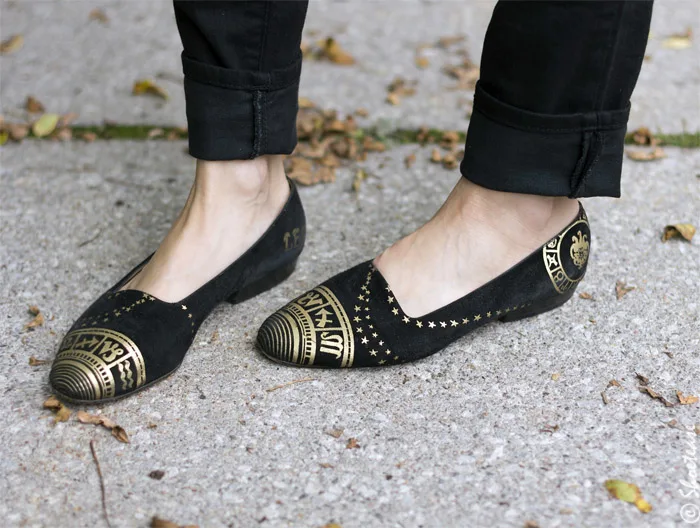 Fashion loafers (vs. the traditional "penny" variety) are once again a trendy shoe item for Fall and I've been lucking out for the past few seasons with these black vintage Sergio Rossi slippers. Yes, they are astrology-themed & although I'm a Sagittarius myself, the gold graphic is based on the Leo sign. Makes me wonder if they created them for each astrological sign, or if Leo ("Leone" in Italian) is based on Sergio Rossi's birth date?
Maybe I'll look into that at a later day, but for now, all I know is that these horoscope black flats were a creative print idea. The great thing about them is that they easily take me from day to night & match my wardrobe so well that I'm almost scared of walking in them too often in the fear of wearing them out! Of course, they look best with black pants, so that the gold print stands out most, making them an ideal match with gold accented accessories. These shoes are quirky and like most rare vintage finds, it's hard to find something extremely similar. That being said, I did dig around a little to see what quirky, flats are available for purchase online & was pleased with the results. Chiarra Ferragni & Charlotte Olympia's loafer flats definitely come closes to the look of my Rossi slippers, but I've added some less expensive alternatives as well. Take a look, below…
Photos by: Leonard Chen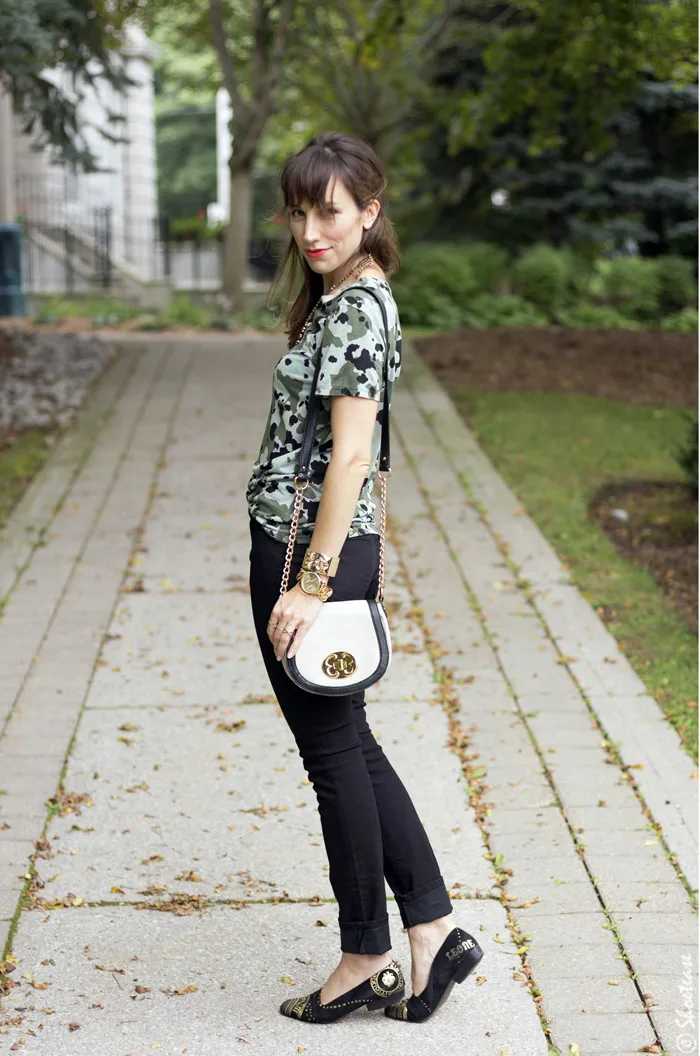 Vintage Loafers: vintage Sergio Ross. Black Jeans: Gap. Camo Tee: Joe Fresh. Purse: Emma Fox. Necklace: Banana Republic, old. Gold Watch: Aldo. Gold Rings: Aldo.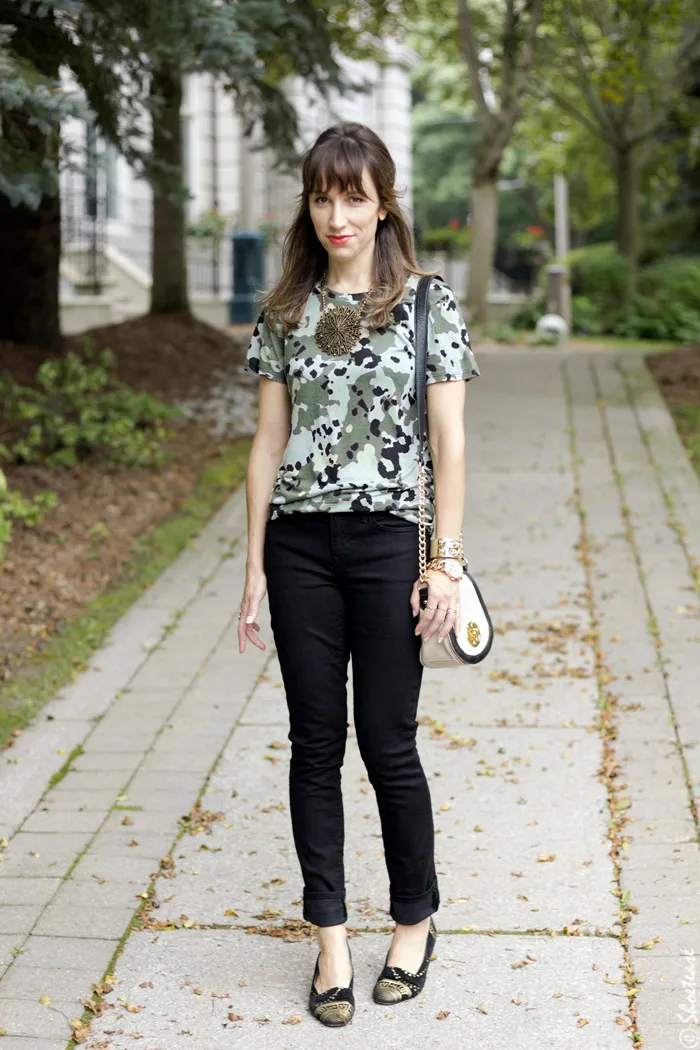 Shop The Post:

xo
Cristina M.
Cristina is the chief editor, fashion & shoe expert here at ShoeTease. As a seasoned stylist and women's fashion & shoe designer, she boasts over 20 years of experience in the fashion industry. She loves crafting effortless outfits for ladies both online and off and believes that styling advice should be accessible to everyone. Whether you're a styling pro or just starting out, Cristina's here to guide you on your fashion journey! Learn more.