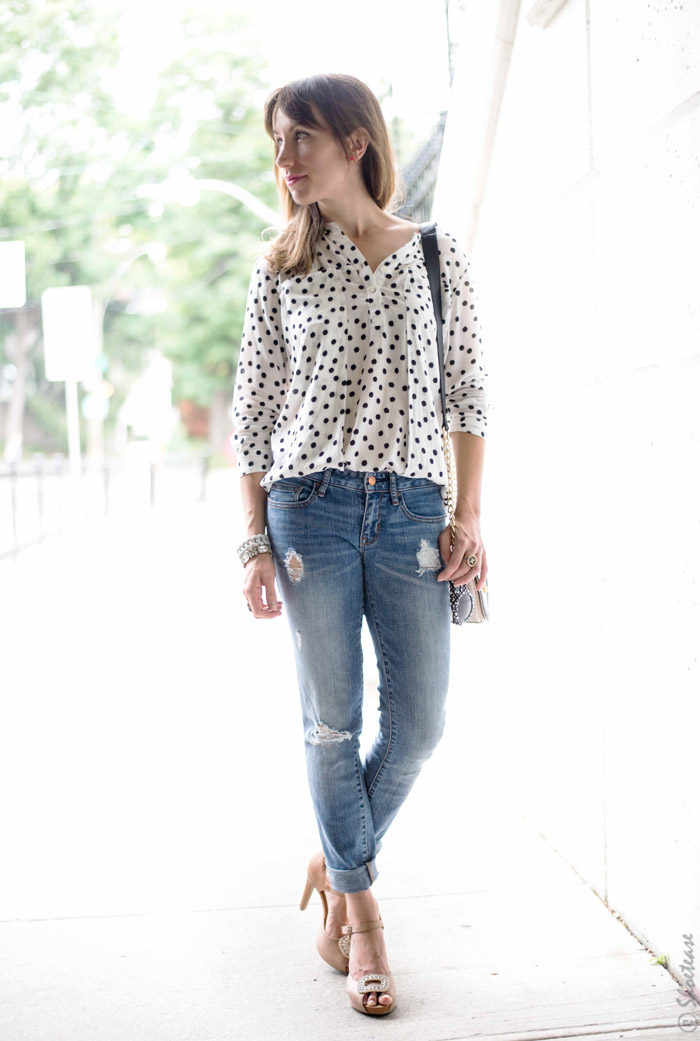 Nude shoes are the perfect blend-into-any-outfit type of shoe, but when you want to make them pop or dressier, nothing works quite as well as a little jewelry. Shoe jewelry, that is! I'm a big fan of my Shoelery by E.G. "Regal" faux-diamond shoe accessories & I've styled them a multitude of times with my Nine West black pumps here and here. I'd never thought of adding them onto a peep-toe until I was playing around with my nude Sofia Z sandals, some shoe clips & voila'!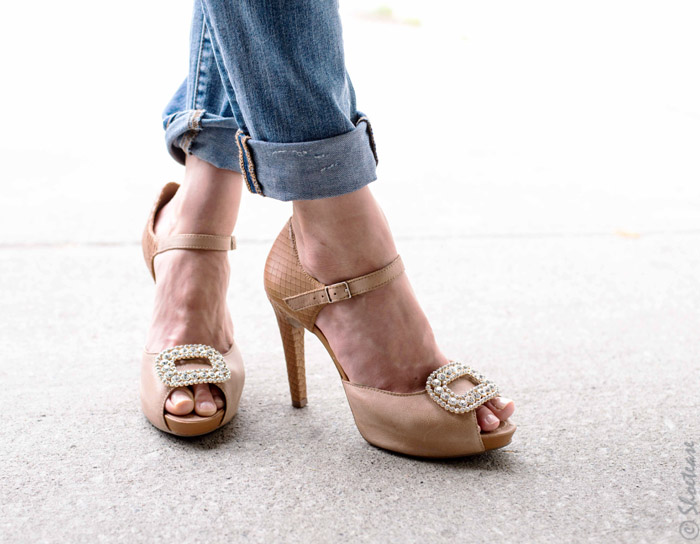 This diamond-meets-nude-sandal look is the perfect way to achieve a high-end looking wedding/bridal/party shoe without breaking the bank. Yet, it's also a fun way to dress up an everyday outfit, such as a pair of jeans (which just so happens to be my go-to uniform), giving the look a bit of a surprising twist. And why not? It's almost time to put them toe & heel baring styles away for the brrrrighter Toronto months anyhow, so why not have a little fun while we still can!?
Photos by: HZD Photography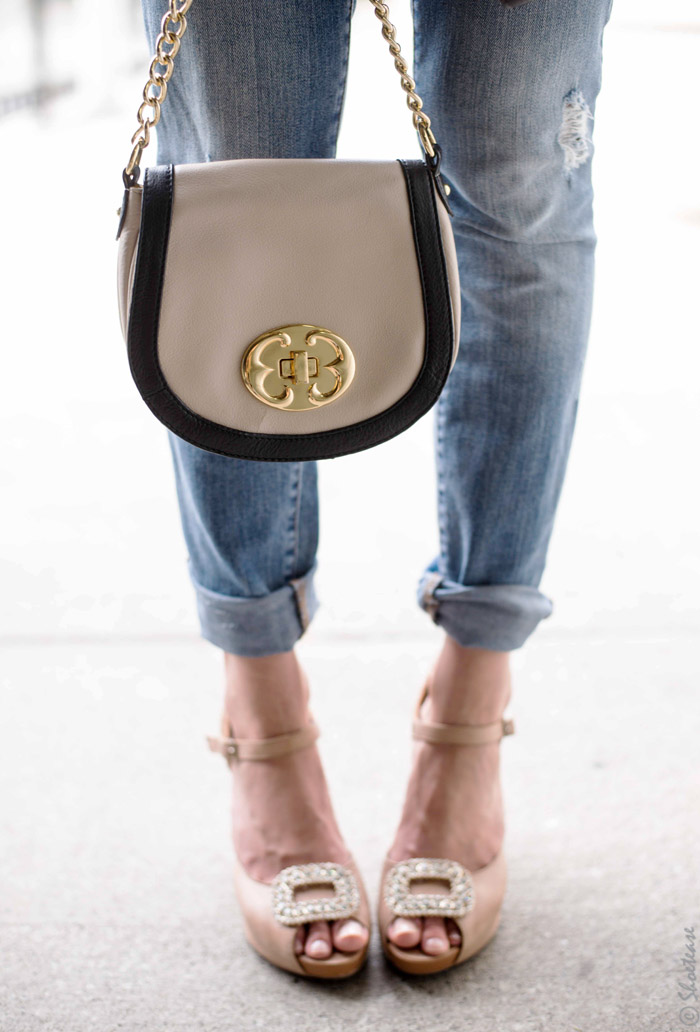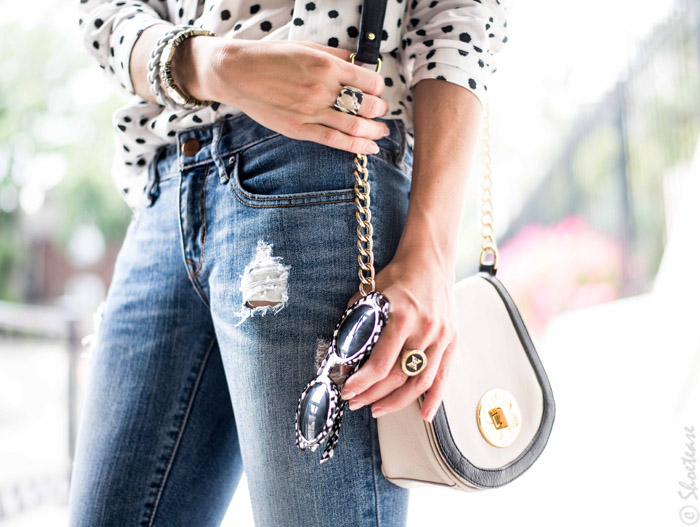 High Heels: Sofia Z Shoes. Shoe Clips: Shoelery by Erica Giuliani. Distressed Jeans: Gap. Polka-dot Blouse: Anthropologie. Two-tone Purse: Emma Fox. Crystal Bracelet: Banana Repulic. Sunglasses: Peter Pilotto for Target.




xo Cristina M.