It's pink shoes month! You know, it being October & the month to think pink again?! And as I do think with my feet, I've taken out my vibrant fuchsia heels out to play for fall, as a token to Breast Cancer Awareness. These are serious attention grabbing heels, here in Toronto! I love pink, especially pink heels, but it's often a bit of a trying color to style, especially when dealing with the hot pink variety. In these cases keeping such strong statement hues as a simple pop in your look is often the best way to go.
Leave Rihanna & Gwen Stefani & other such fashion-forward celebrities to take the fashion risks associated with vibrant fuchsia maxi dresses & jumpsuits! They do live in celeb LALALand, after all, so they can usually get away with looking like human Barbie dolls over yonder!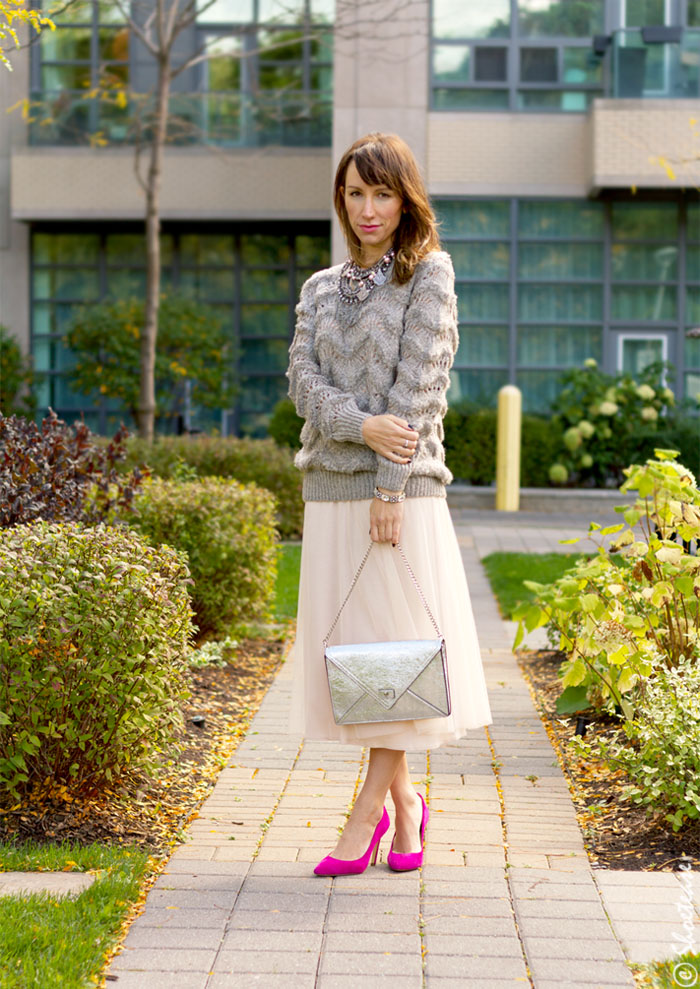 This outfit styling was actually inspired by a fabulous image I repinned on Pinterest a while back, originating from Lauren Conrad's website. It's a street style shot of a lady wearing a baby pink tutu-like midi skirt & pink heels, cropped from the knees down. I've been wanting to copy this look for a while now, so last week I rummaged through my closet to find the closest piece I had to it: a soft mesh blush skirt from a few years ago & decided to go with it. I wanted to keep the rest of the outfit neutral, so I opted for grey & greige tones (black being too harsh & white likely to drown out the skirt).
I found this sweater a couple of weeks ago from Winners & I love the 3D textured weave of the knit. And so cozy too! I didn't stray far off with the grey/crystal bracelet & crushed silver purse. Now that pewter stacked necklaces are all the rage, I figured why not? The necklaces are a mix of hand-made, vintage & an older find. The pink pearls recall a pinker blush tone of the skirt, which I love. Although most of the items worn in this post (including these pink pumps from Banana Republic) are from previous collections, I've suggested similar products at the bottom of the post.
Will you be wearing pink this month?
Check out a previous post on how I styled these pink heels with blue jeans & denim!
Photography by: Conrad Collaco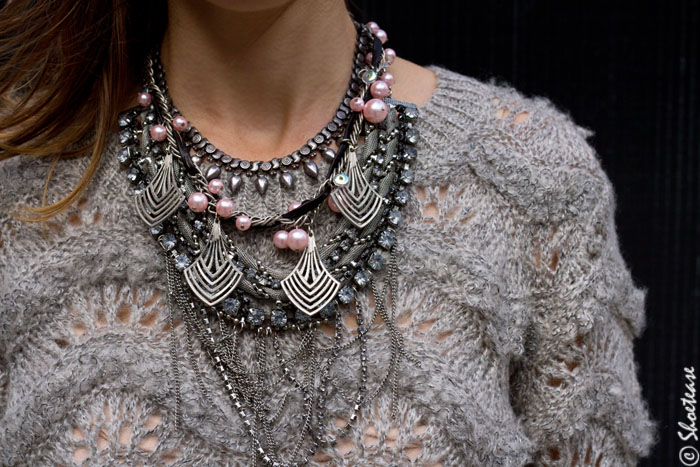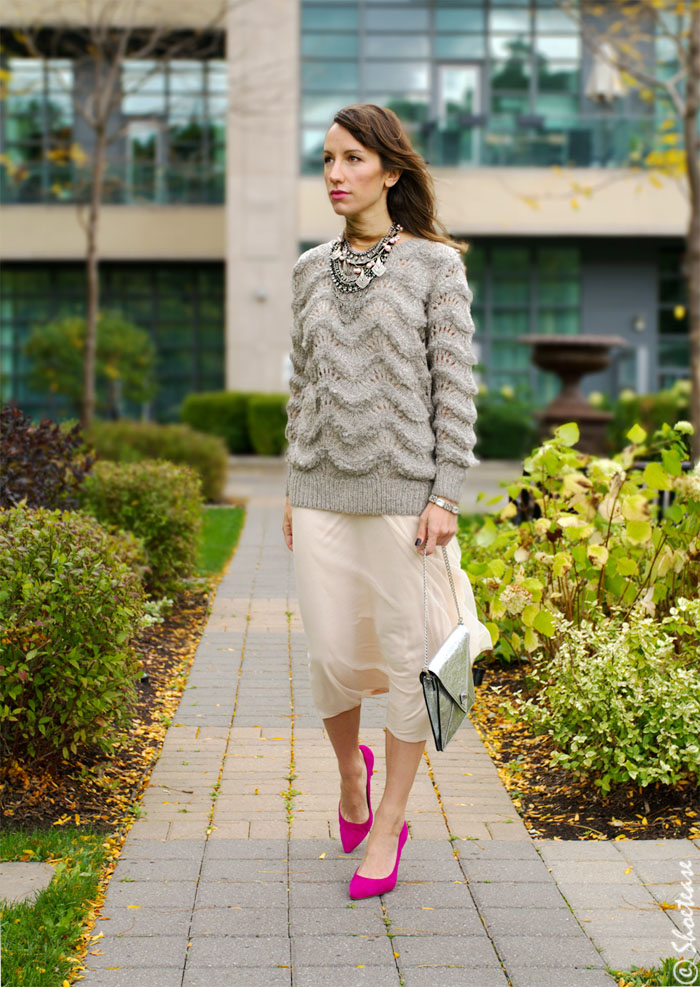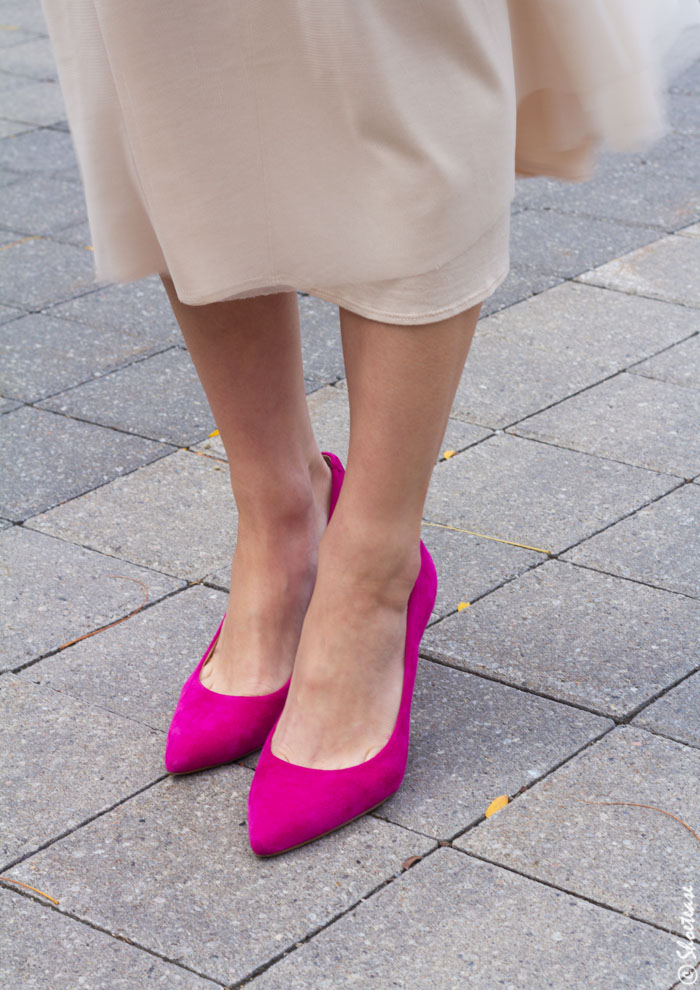 Pink Pumps: Banana Republic // Skirt: Gap // Clutch: Milly // Sweater: Winners // Necklaces: Various
Shop the Look:

xo Cristina M.