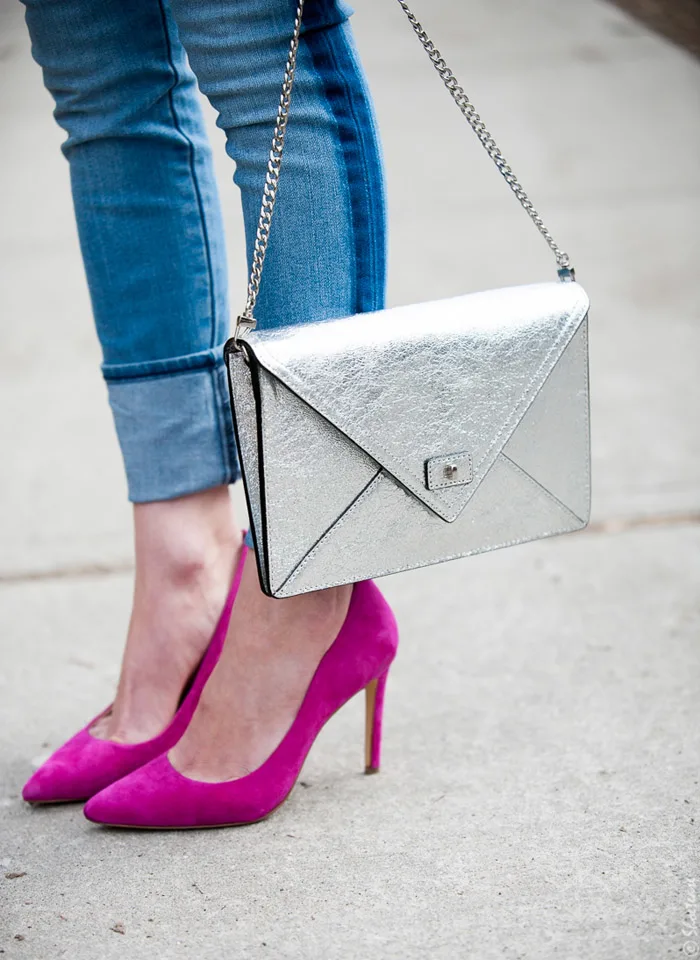 I saw these fabulous high-rise skinny jeans from the Gap a couple of weeks ago & knew I had to have them. The dark tuxedo stripe on the lighter denim wash was ultimately what sold me, but I was also curious to try a higher waisted jean. I don't think I've worn a pair since the 90s!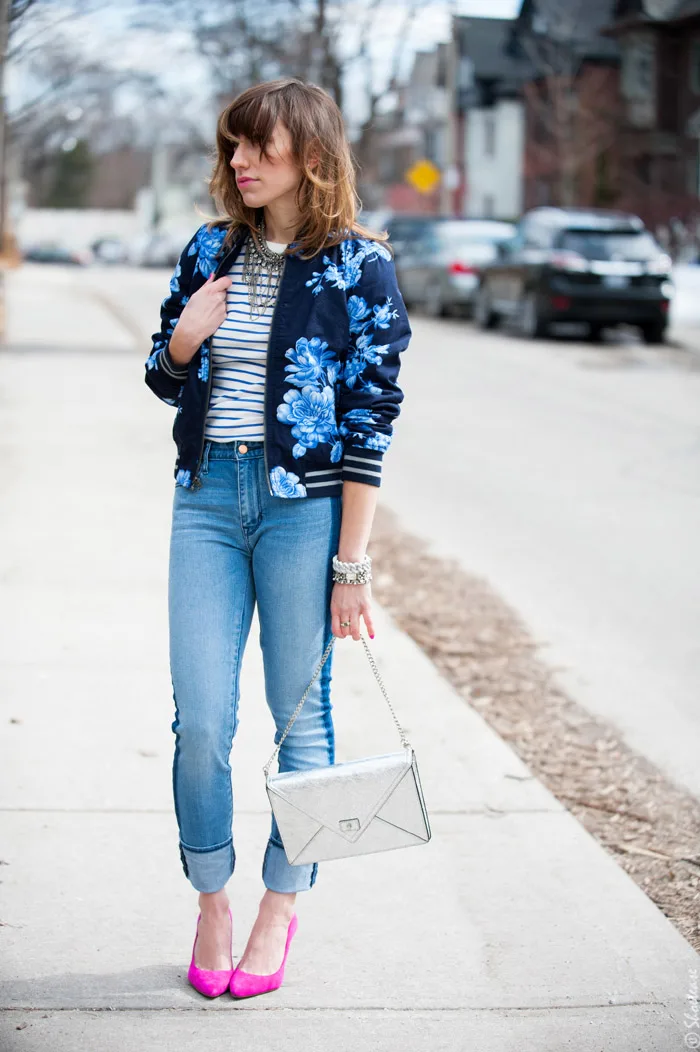 So I took them out for spin with my blue floral print bomber(my favourite Spring jacket at the moment from the Gap, also worn a Joe Fresh cobalt-on-white t-shirt & bright Banana Republic pink suede pumps
The verdict? I love how they really "tuck in all in" so to speak. They are comfortable, although feel a little odd, due to my inexperience with higher-waisted jeans. It's been almost 2 decades, after all! All the while, I have to admit that they do flatten my bum, killing any sort of "JLo" effect. Not sure whether this is due to my lack of squats or the style itself, but I'm willing to overlook this somewhat minor (matter of opinion!) con. Either way, not your typical mom jeans. At least I don't think. Just don't forget to wear heels to perk up that bottom. I suggest pink shoes, myself 😉
What is your take on high-waisted jeans: Yay or Nay?
Photography by: Kenneth Chou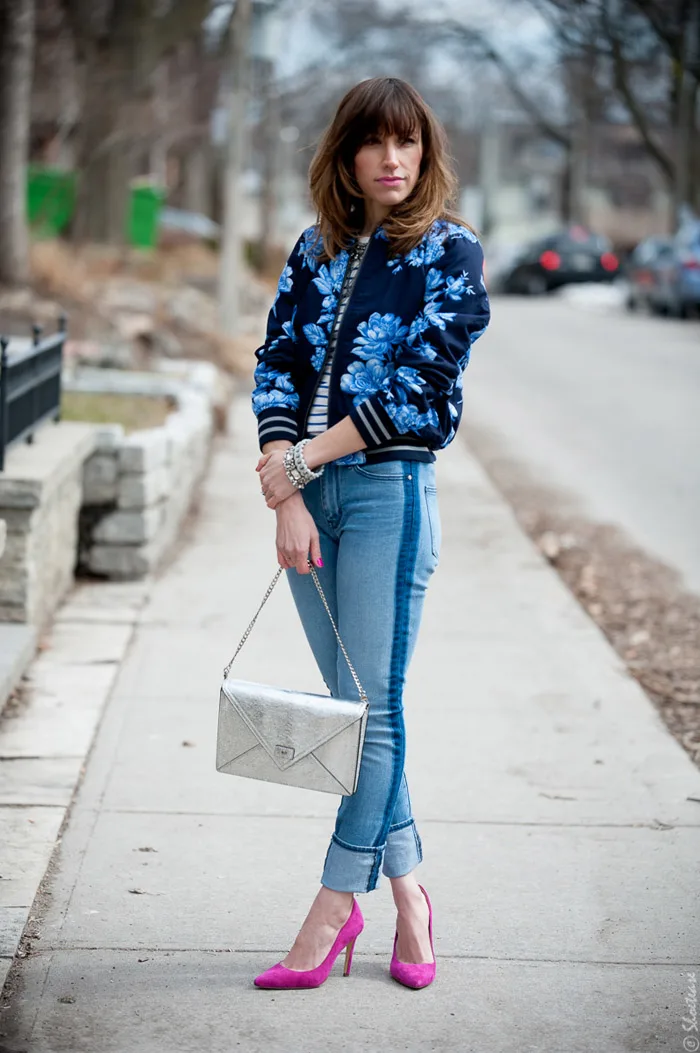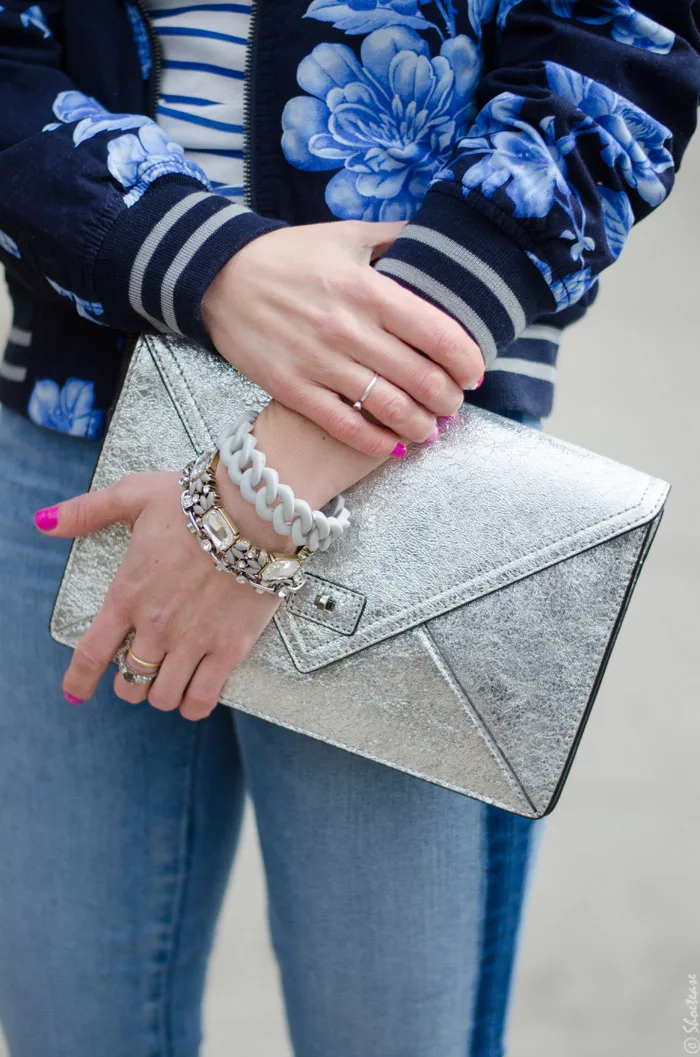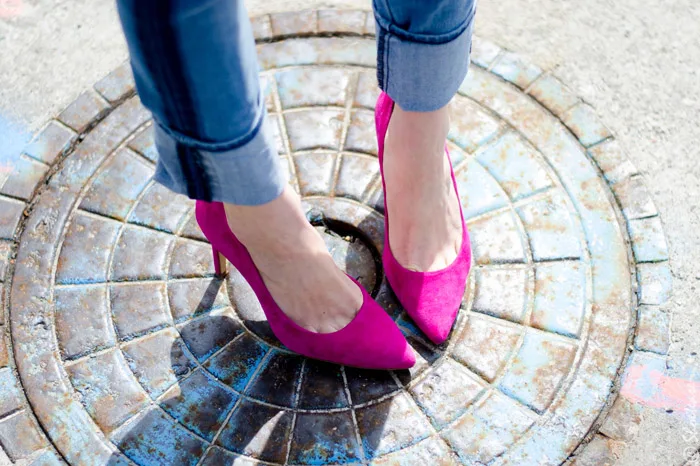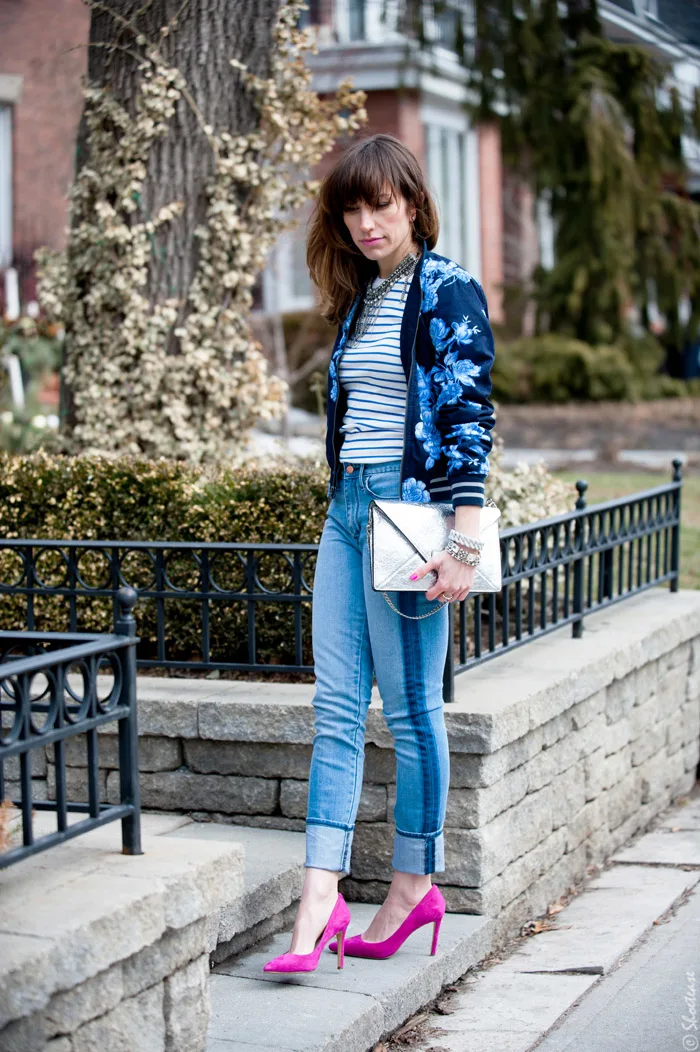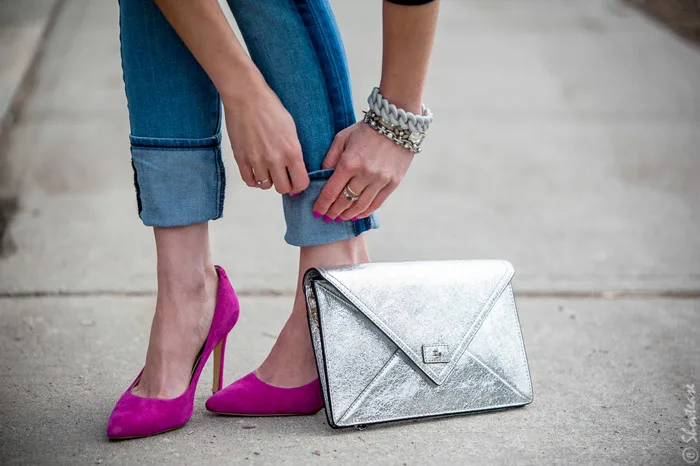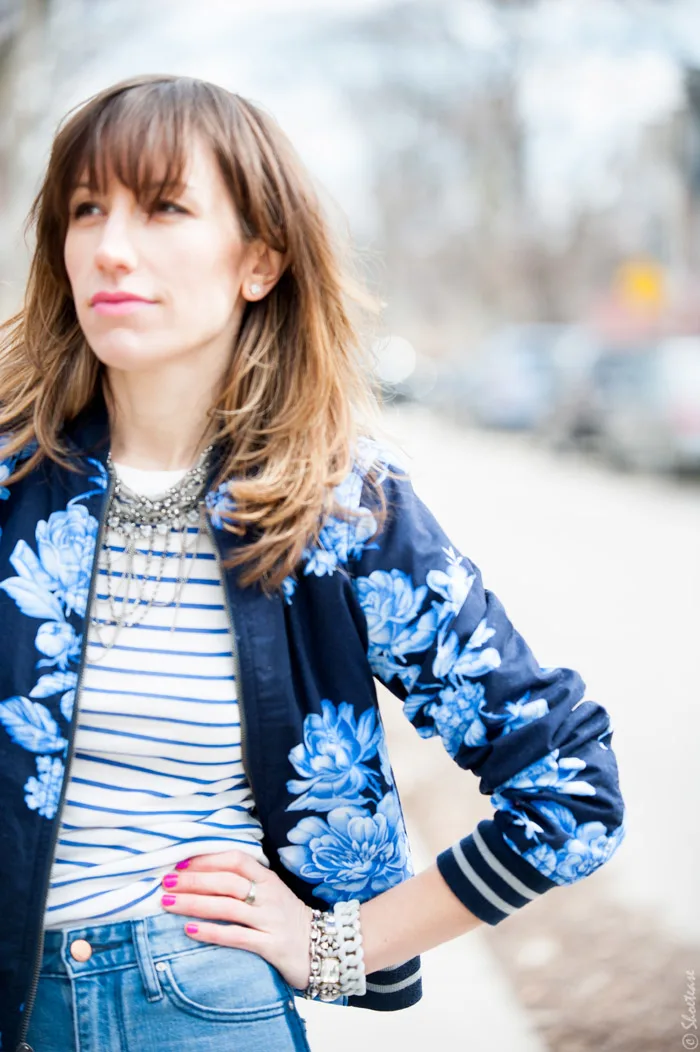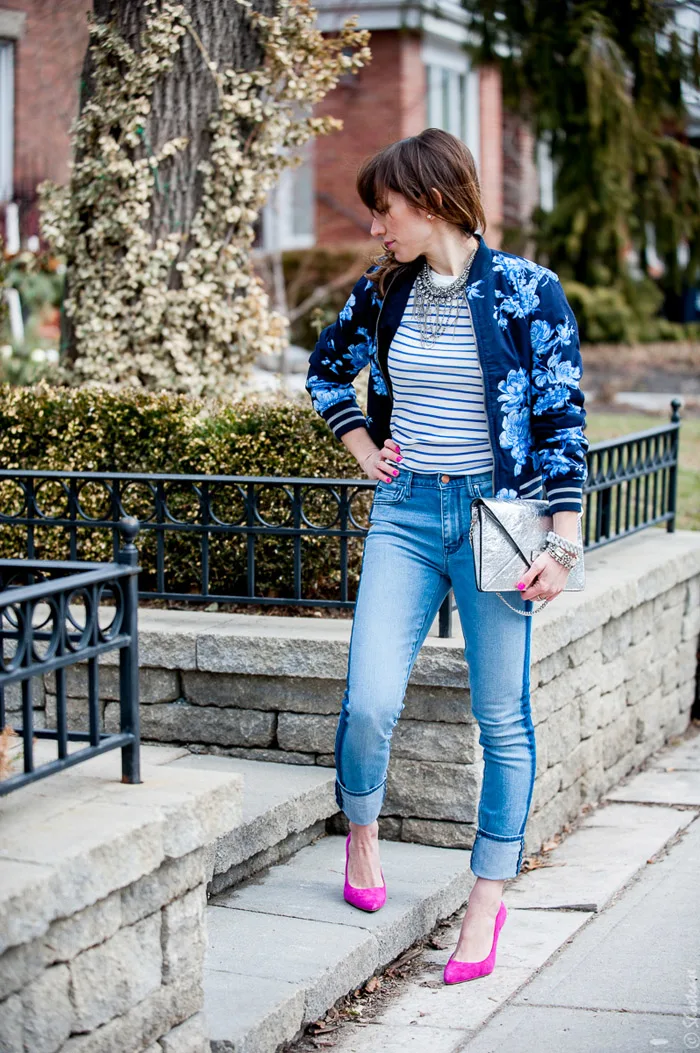 Floral Bomber: GAP, on sale! Stripe Tee: Joe Fresh. Statement Necklace: Winners, old. Silver Bracelet: Banana Republic, on sale. Rubber Bracelet: similar. Crystal Stone Bracelet: Banana Republic, on sale! Silver Clutch: Milly, old (similar). Side Stripe Jeans: Gap. Pink Pumps: Banana Republic (similar + high end)). Earrings: similar.