Last week I was hanging out on College St. in Toronto, reading about Joe Mimran in NOW magazine. Which is a little ironic, since, for once, I wasn't wearing a single article from Joe Fresh. That being said, I did pretty much steal these heather grey stretchy pants on super-sale from Anthropologie in Yorkville, for the low low price of $9.99 (before tax, for course!).
They are seriously comfortable, almost comparable to sweatpants. But not, actually, sweatpants. Thankfully, as we all know what Uncle Karl would have to say about that one! They're the perfect bottoms to wear with my Peter Pilotto for Target mesh-sleeve cardigan. Love the colour-blocking of it & I'm so happy to have finally found a light sweater for Spring/Summer that I can throw onto pretty much any casual outfit.
The two-tone, also heather grey baseball cap is thanks to Zara. I had old & quite ratty looking caps at home that I decided to get rid of. I just wasn't using them to hide bad hair days anymore. Not due to the lack thereof, but the wooly winter hats were handling the job quite nicely! Yet with the shifting of the weather towards somewhat more Spring-like temperatures (yes, that can be debated around here!) my go-to winter hats were far too warm for me (still don't understand those who wear toques indoors & manage not to sweat buckets, but I digress…). I love this hat, because unlike most staple, unfeminine baseball caps out there, it has a nice curvature to the bill & the black faux leather piping adds a touch of edgy chic. A subtle amount, anyhow. The black suede pumps, worn in a bejewelled fashion earlier this week, (my favourite at the moment) are from Nine West.
Photos by HZD Photography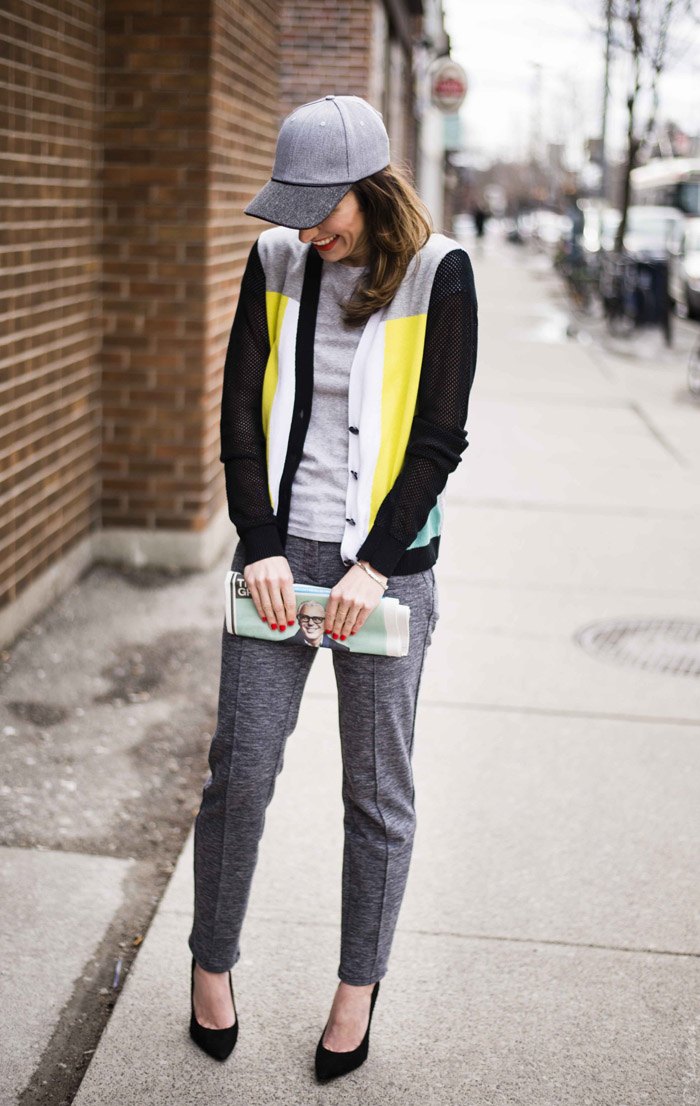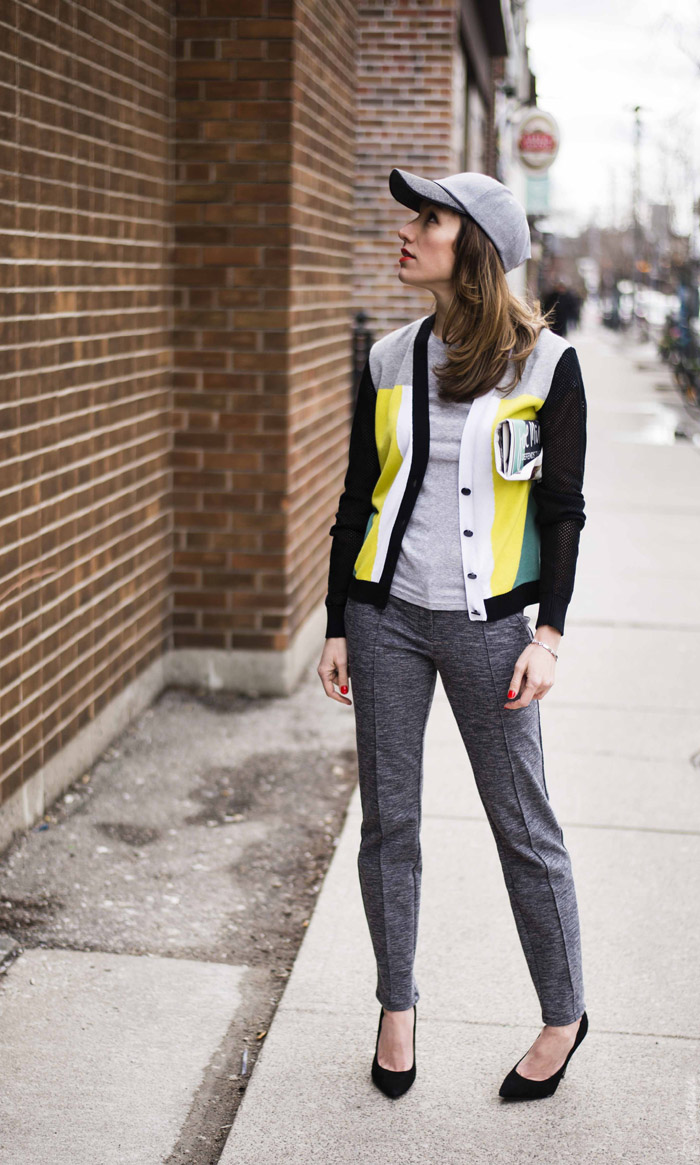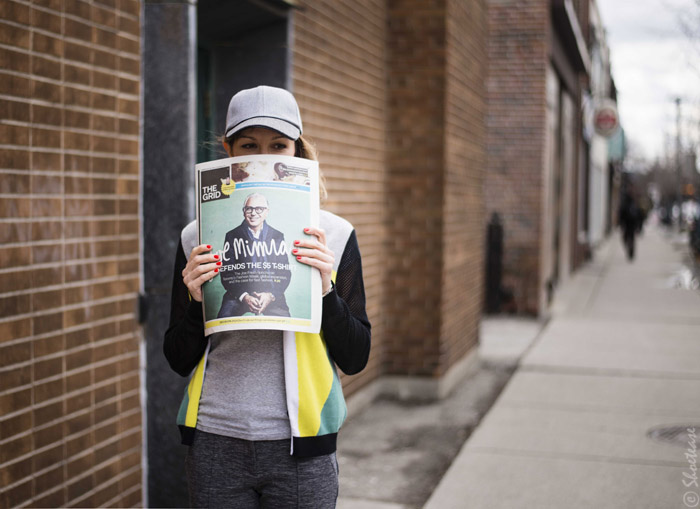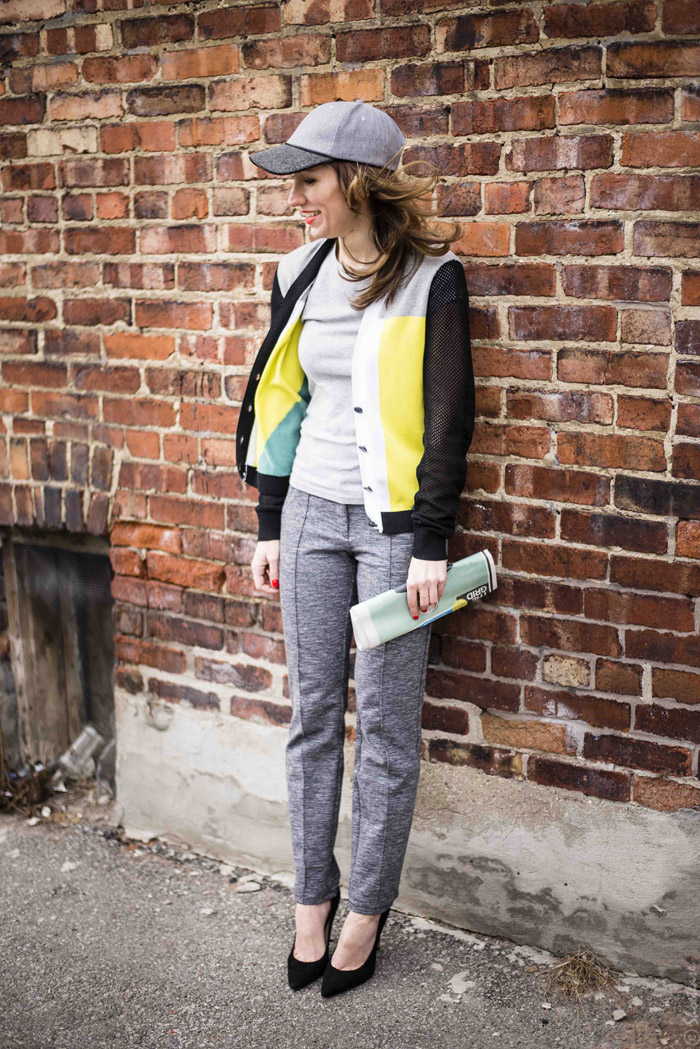 Baseball Cap: Zara. Mesh Cardigan: Peter Pilotto for Target. LightGrey T-shirt: Gap. Heather Grey Pants: Anthropologie. Pumps: c/o Nine West. Silver Bracelet: Banana Republic.
xo ShoeTease