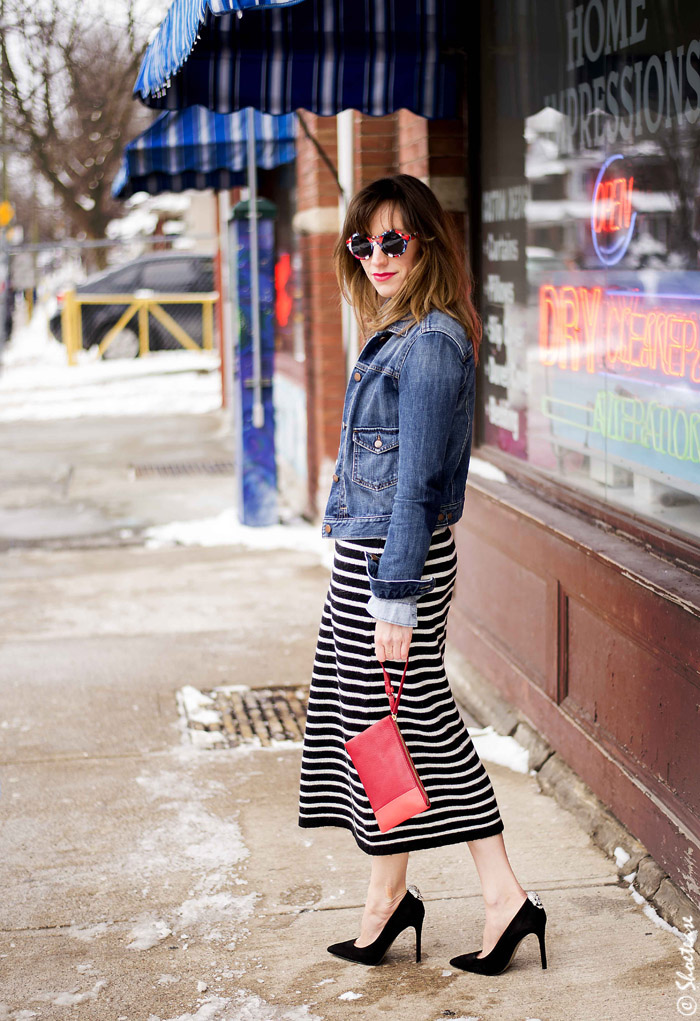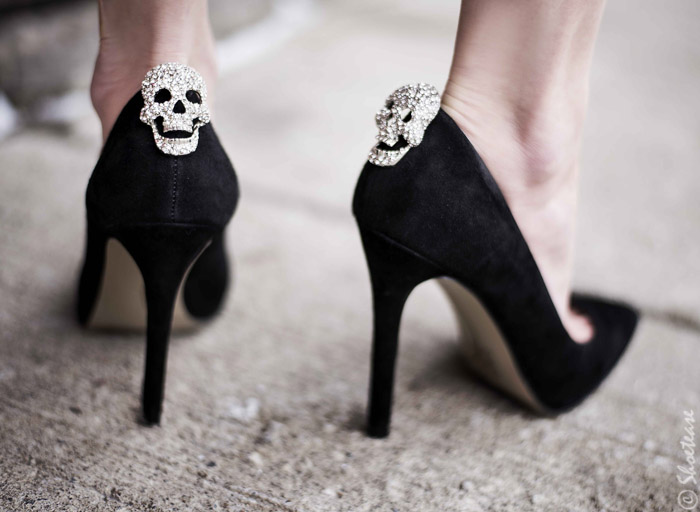 When it comes to fashion, stripes, denim & pumps can do no wrong in my books (mom jeans are perhaps a different matter!). I found this extremely cozy black & white striped dress on Zara's sale rack & couldn't resist an almost full-length sweater for the winter. You know, cause a plain ol' regular sweater just isn't gonna cut it in this weather; even under an already floor-length parka!
So I was happy that a stylish, yet warm alternative to the cute little Spring dresses popping up everywhere was available to a cold-weather dweller such as myself. I mean, this crazy cold Toronto climate has already taken its toll on our mental sanity. Why feed the beast & let it screw around with our sense of style?!
This is definitely the best time to get out your most fun & fashionable accessories & laugh in the face of winter. I decided these übercolourful Peter Pilotto for Target sunglasses were a fun & funky choice. The little faux-diamond encrusted skull clips on my Nine West pointed pumps? Just my little ode to my sincerest death to winter. Seriously. GO AWAY!
PHOTOGRAPHY by: HZD PHOTOGRAPHY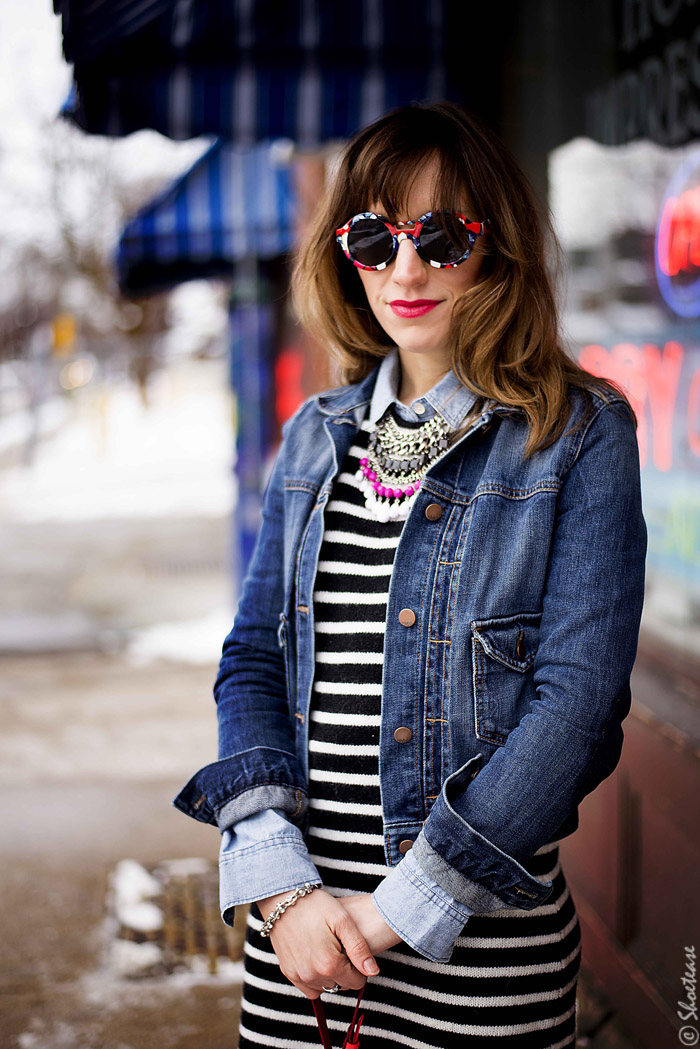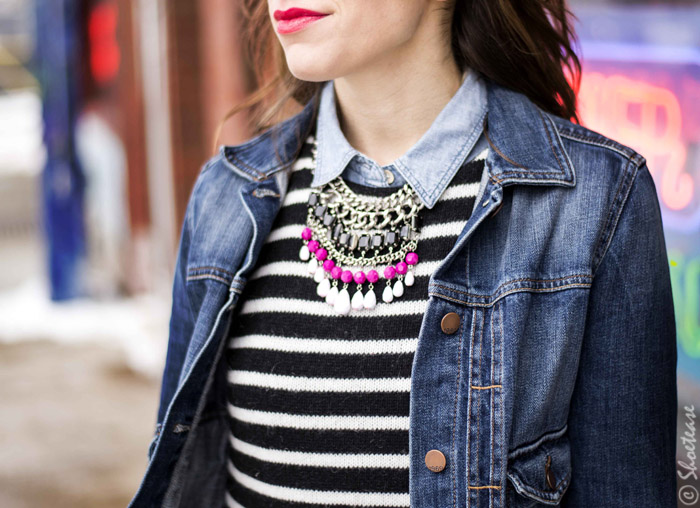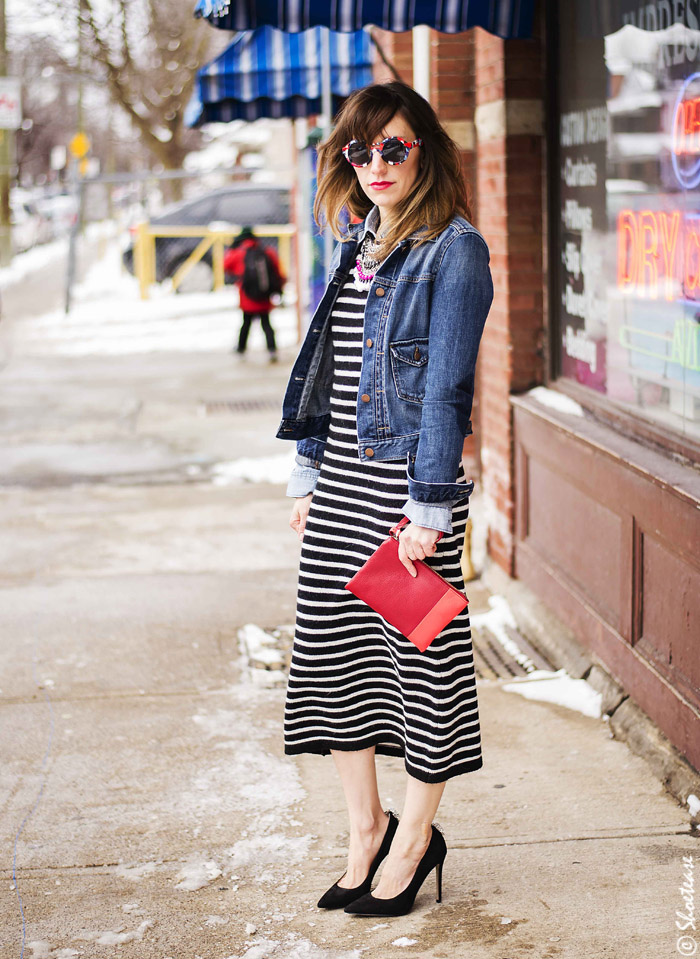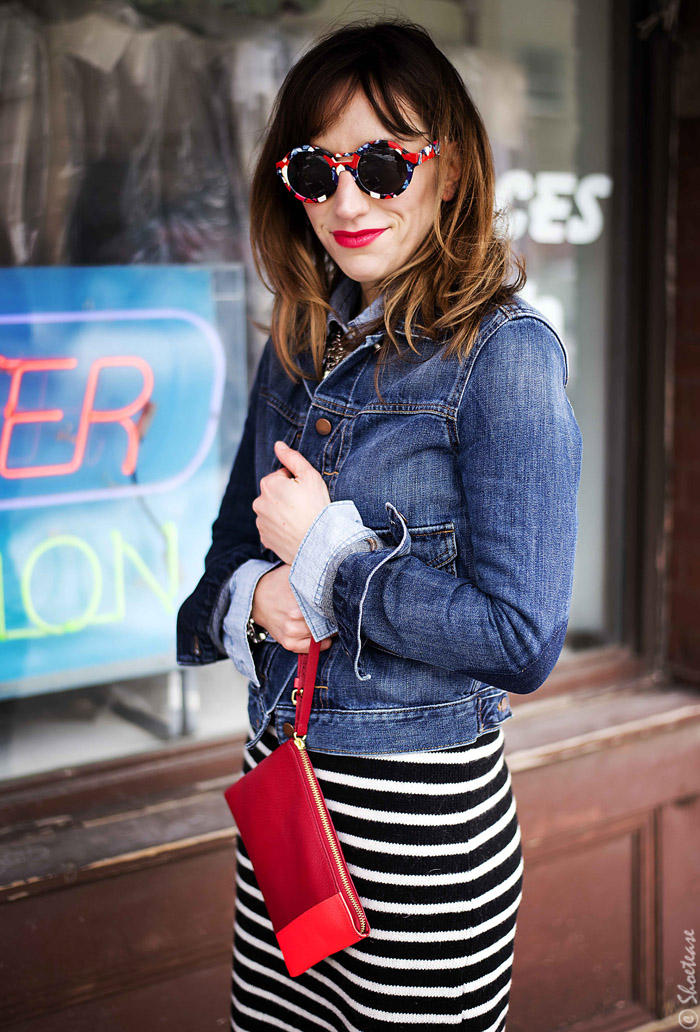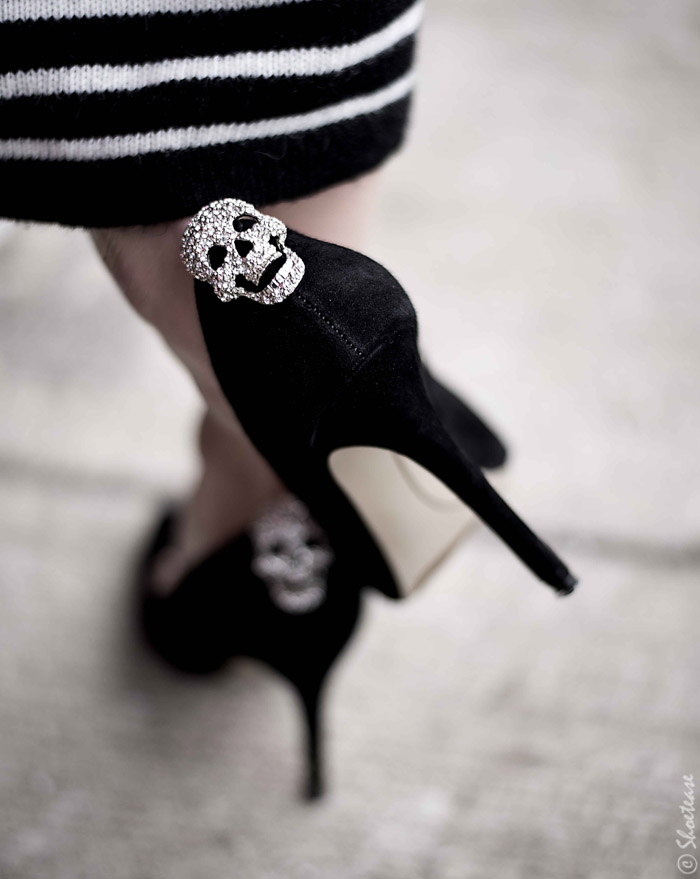 Sunglasses: Peter Pilotto for Target, sold out, but selling on ebay. Denim Jacket: Gap, similar. Chambray Shirt: Gap. Sweater Dress: Zara, sold out (similar here + here). Necklace: Aldo, old. Colour-block Wristlet: Gap (similar here+ here). Suede Pumps: Nine West on sale (similar on sale!). Shoe Clips: c/o Shoelery. Crystal Toggle Bracelet: Banana Republic.

Shop the Look + More Selection:
xo Cristina