These white cap-toe "Lovisa" heels by Alexander Wang just go to show how sleek designed pair of shoes can make any outfit look crisp & clean. I bought this bandana dress from Gap as an easy throw-on piece in which to run errands or take my kid to the park. Paisley print & multifaceted chambray texture are perfect for masking stains, spills & the like. I'm messy & clumsy, so this tends to be an important element in my wardrobe choices (ever wonder why I wear so many prints & prints-on-prints!?).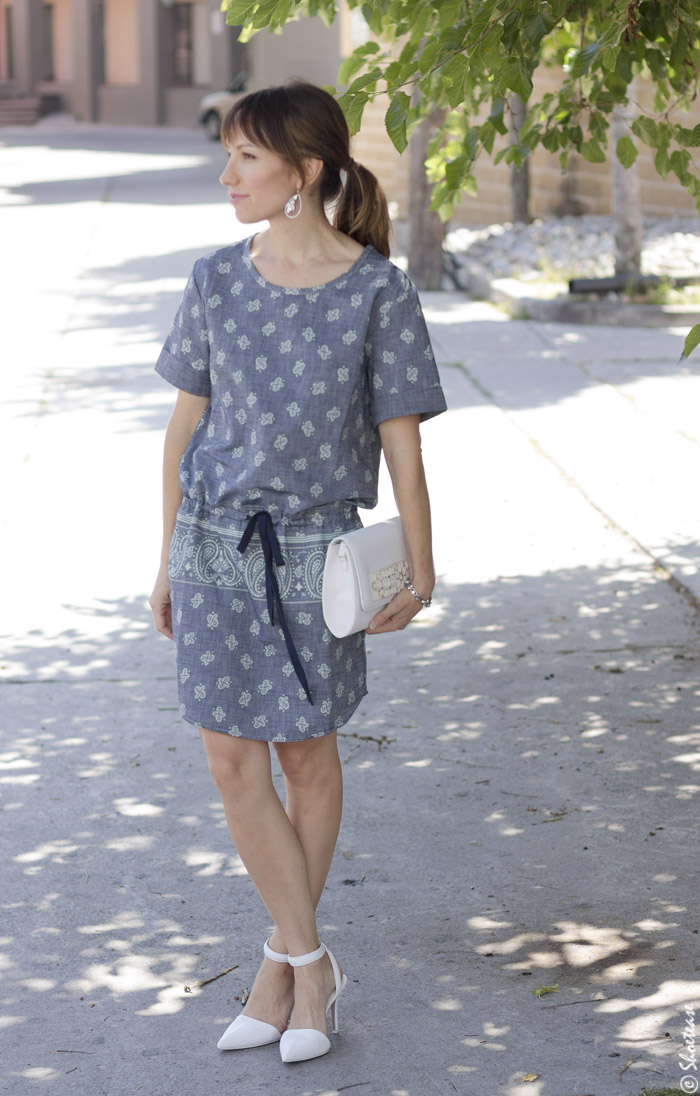 But the other day, as I was feeling la-di-da, I decided to try this slightly frumpy looking dress on with my favourite white summer heels & pair it with an jewel embellished clutch. The latter was an amazing $10 find from H&M that I picked up about a week ago from the Yonge/Bloor Toronto location & they had lots. The stark white accessories with a slick pony tail really played up this dress & gave it a little more je ne sais quoi than I believe it deserves (as it did with this double/denim look). A little sparkly earring bling also helped play-up the outfit as well 🙂 Aside from the fact that these pumps are extremely comfortable, they a great transitional footwear & available in a vast array of colours/material, including this off-white, suede version which is a good choice if you pine for white, but don't want to take on the challenge of keeping them pristine clean!
Photography by Leonard Chen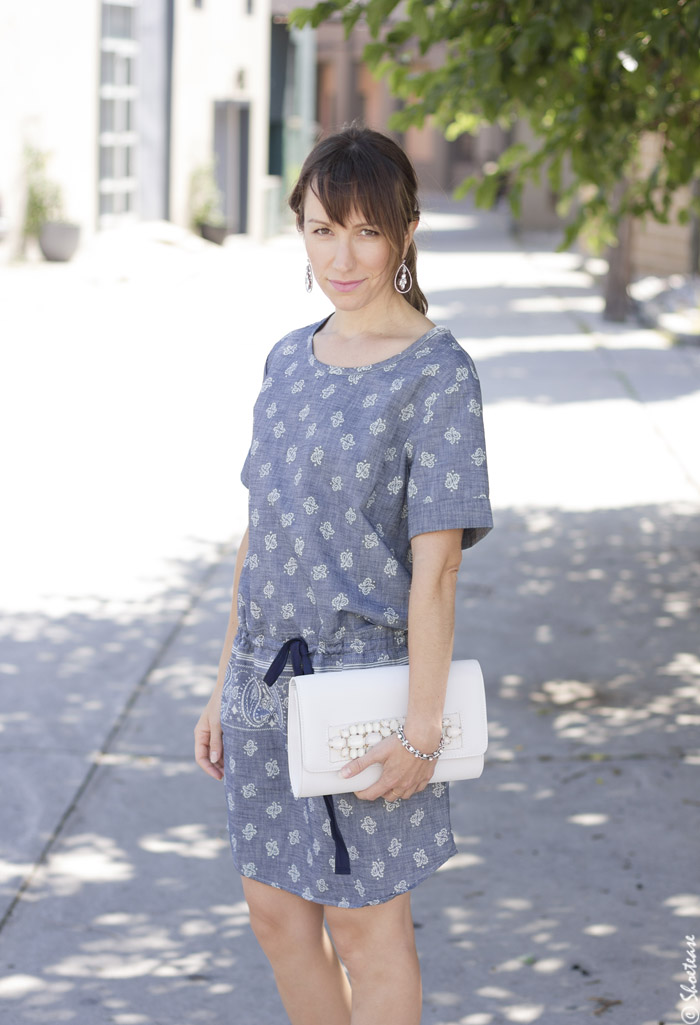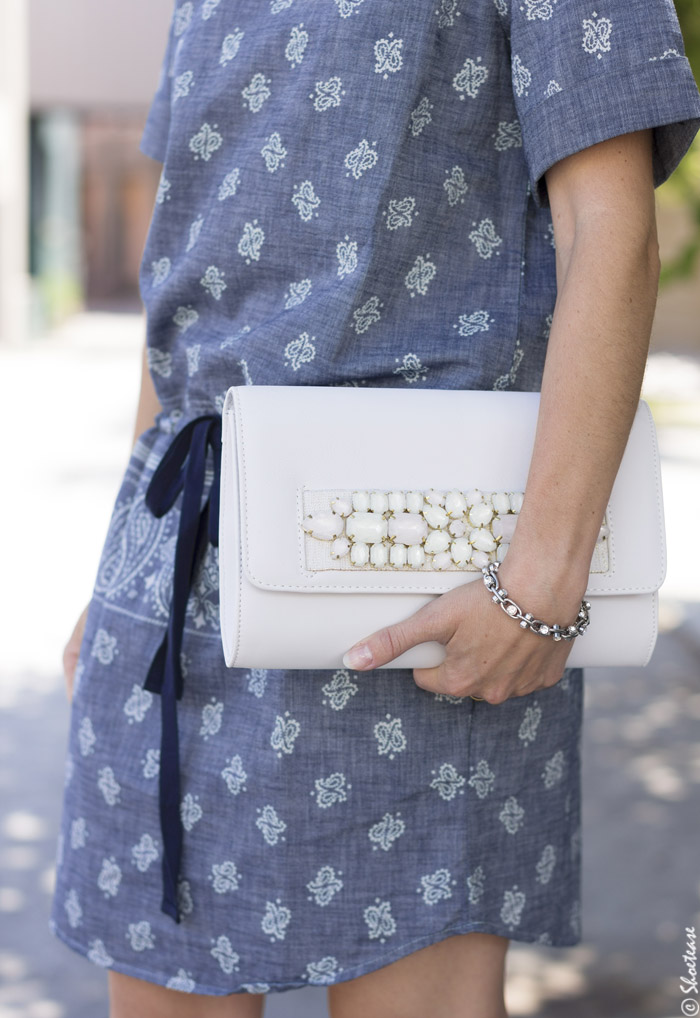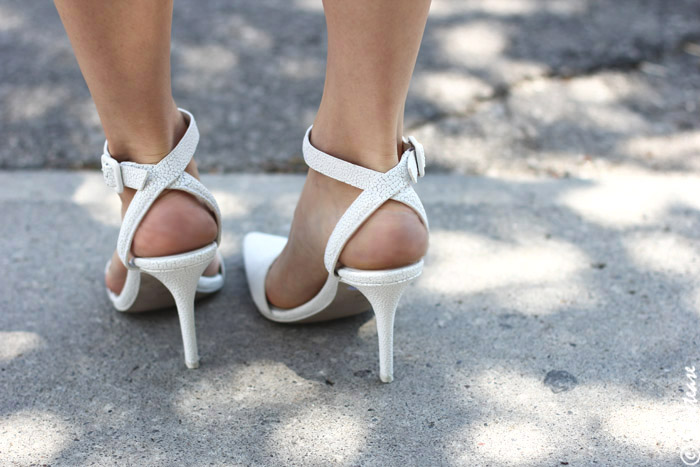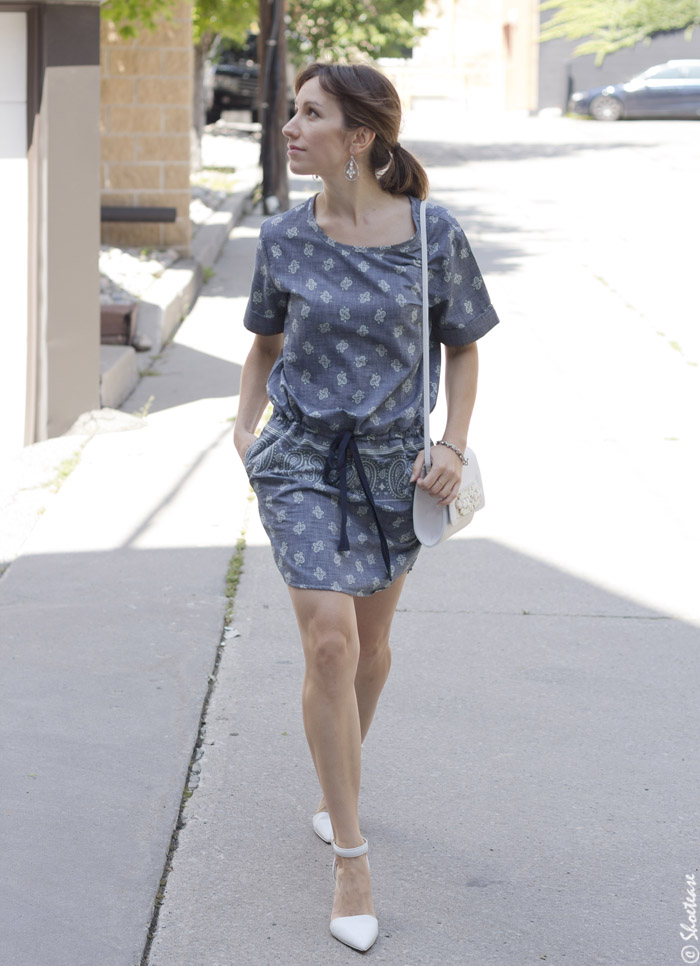 Heels: Alexander Wang. Embellished Purse: H&M. Dress: GAP. Chandelier Earrings: Juicy Couture (similar here + here). Bracelet: Banana Republic.
xo Cristina