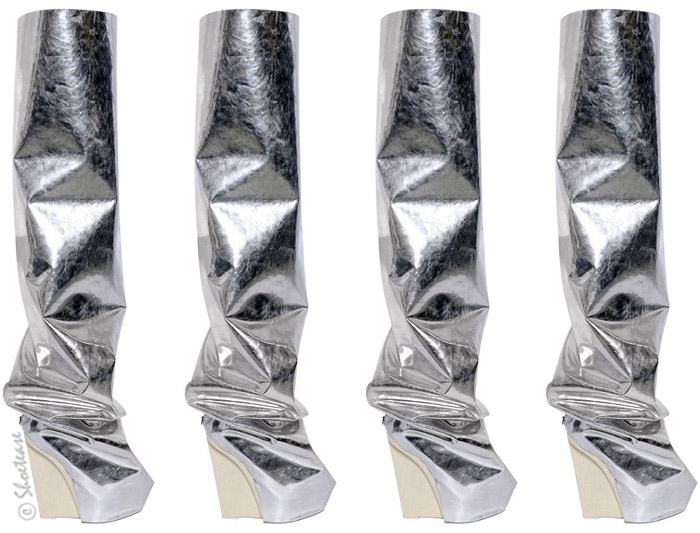 Not one to ever use the term cray-cray, I think this silver over-the-knee scrunched boot from Gareth Pugh merits the term. More of a work of art than wearable boots, these are seriously out of this world, space-age freaky! Lady Gaga of the past would certainly approve. I know the 60s are back & all for Fall 2014 (as are OTK boots btw), but I think a form of the Chelsea Boot would have been a tad more appropriate for the coming season. Not to mention more commercial.
That being said, these mirrored boots retailing for $2643.00, could be a great investment for the future. Future fashion that is, but only if you're willing to cryogenically freeze yourself for over a few hundred years. Or perhaps eternity. That's really dependent on whether these ever come to be the style du jour. Then again, after seeing how the ugly sandals trend has taken off, with every fashionista wearing them with pride & joy (shameful!) it wouldn't be surprising.
Honourable mention, however, for creativity.
That is all. Unless you want to see more freaky, ugly & bizarre shoes.
xo Cristina M.
Photo Credit: luisaviaroma.com